The name Naomi Scott must be familiar to Hollywood moviegoers. The actress was born on May 6, 1993, and started her acting career around 2009 through the series Life Bites. Since then, Naomi Scott has regularly received offers to act, both in television series and short films.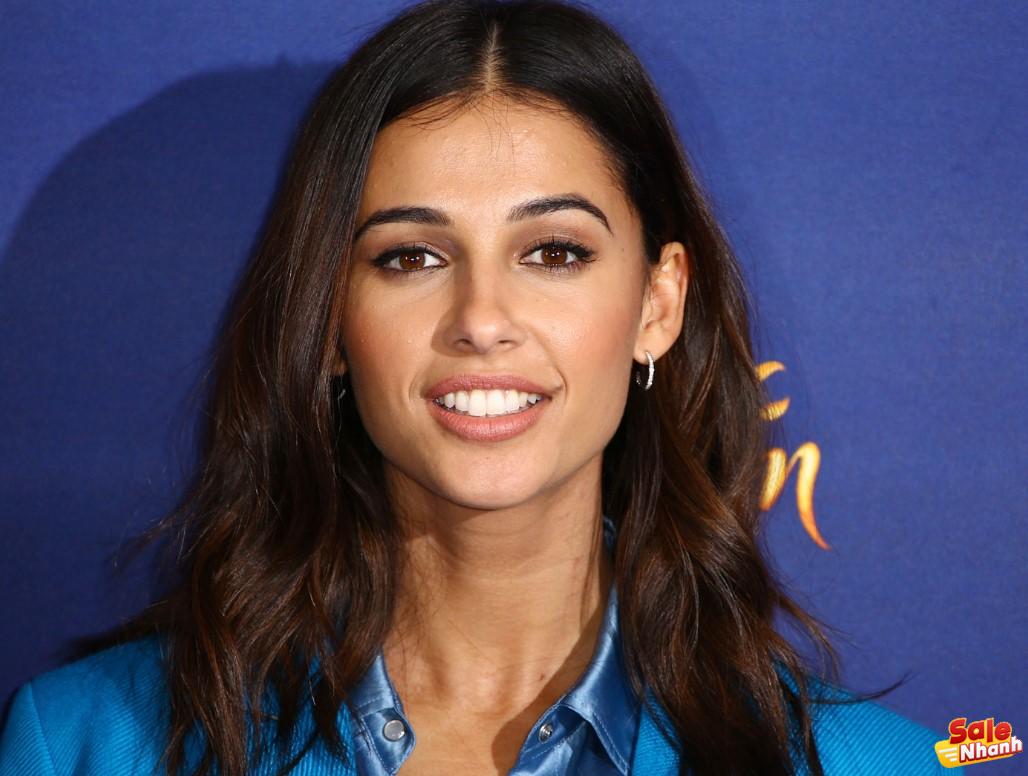 As for feature films, Naomi Scott has starred in a number of popular films, ranging from fantasy, action to science fiction. If you haven't seen the movies, Salenhanh.com has compiled 5 movies that Naomi Scott has starred in. Come on, check out the list below!
Aladdin
Release year: 2019

Genre: Adventure, Family, Fantasy

Production: Walt Disney Pictures, Rideback, Marc Platt Productions

Directed by: Guy Ritchie

Actors: Will Smith, Mena Massoud, Naomi Scott
Aladdin (Mena Massoud) is a poor boy who falls in love with Princess Jasmine (Naomi Scott). One day, he was trapped in a cave and met a genie from the magic lamp, who granted him 3 wishes. Aladdin also takes the opportunity as much as he can, including asking to be a prince to attract Princess Jasmine.
Aladdin itself is one of the films that have succeeded in raising Naomi Scott's reputation in Hollywood cinema, moreover this film is classified as very successful in the market. Naomi Scott is also considered very suitable to play the role of Princess Jasmine, not only because of her skillful acting ability but also because of her beautiful appearance with a strange face.
Princess Jasmine is a free-spirited female character who doesn't like living in a palace. However, Jasmine is a kind and considerate princess who cares about the welfare of others. He even wanted to replace his father and lead the kingdom as a monarch because he wanted to provide welfare for his people.
Naomi Scott is not only involved in acting as an actress. Naomi is also apparently trusted to sing some of Aladdin's soundtracks, including the hit song A Whole New World she sang with Mena Massoud and also the song Speechless.
Especially with Speechless, Naomi Scott once revealed that the song reflects Princess Jasmine trying to find the courage to speak up for her people. Naomi even hopes that the song can also reach and inspire more women in real life.
Charlie's Angels (2019)
Release year : 2019

Genre: Action, Adventure, Comedy

Production : Columbia Pictures, Perfect World Pictures, 2.0 Entertainment

Directed by: Elizabeth Banks

Actors: Kristen Stewart, Naomi Scott, Ella Balinska
In addition to Aladdin, the movie Charlie's Angels also helped Naomi Scott's popularity skyrocket. This reboot follows the adventures of three angels: Sabina Wilson (Kristen Stewart), Elena Houghlin (Naomi Scott) and Jane Kano (Ella Balinska). Together with an assistant named John Bosley, the three act to quell crime.
In this film, Naomi Scott takes on the role of Elena Houghlin, a programmer recruited to become an angel. In an interview, Naomi Scott said that she always wanted to have roles like this, especially as a child, she used to play and pretend to be a spy.
Naomi also enjoys watching films that highlight women's toughness, even admitting that she was very inspired by her role as Gal Gadot in Wonder Woman. That's why he didn't have to think twice when he received an offer to do Charlie's Angels.
Power Rangers
Release year : 2017

Genre: Action, Adventure, Science Fiction

Producer: Lionsgate, SCG Films, Temple Hill Entertainment

Directed by: Dean Israelite

Actors: Dacre Montgomery, Naomi Scott, RJ Cyler, Becky G, Ludi Lin
The film is about 5 teenagers named Jason, Billy, Kimberly, Triny and Zack, they accidentally find 5 Power Coins hidden in a former mining valley. After taking it, five teenagers suddenly have superpowers. They eventually become rangers and fight enemies who want to rule the world.
Naomi Scott is credited with playing Kimberly Hart the Pink Ranger. In the film, Kimberly is a former cheerleader and resident of a supplementary class for children in need. Kimberly was in that class for being involved in cyberbullying by intentionally spreading sexually explicit photos of her friends throughout the school.
For Naomi Scott, being able to star in Power Rangers was a great thing because as a child she often pretended to be a superhero. Naomi also revealed that she had previously auditioned to be the golden ranger, but she was ultimately cast as the pink ranger because her character was thought to be a better fit for the role of Kimberly Hart.
The Martian
Release year : 2015

Genre: Adventure, Drama, Science Fiction

Producer: Scott Free Productions, Kinberg Genre, TSG Entertainment

Directed by: Ridley Scott

Actors: Matt Damon, Jessica Chastain, Kristen Wiig, Jeff Daniels
This movie tells the story of an expedition to Mars in the future. One of his team members is a botanist named Mark Watney (Matt Damon). Unfortunately, this mission was thwarted by a violent storm. When all the crew was successfully evacuated, Mark was left on Mars and had to survive on the alien planet.
Naomi Scott was involved in this film, but only as a supporting role. He plays Ryoko, a member of the NASA-owned Jet Propulsion Laboratory (JPL) team. Unfortunately, the scene involving Naomi Scott has been removed and can only be viewed in the expanded version of the film.
When invited to Jimmy Kimmel Live! In 2017, Naomi had time to recount her experience filming The Martian. He attended a screening of The Martian and was looking forward to his appearance in the film, but ended up disappointed that the scene involving him was cut.
One of the scenes featuring Naomi Scott as Ryoko was when the JPL team was having a meeting with NASA officials. They discuss how they send food supplies to Mark Watney to stay alive until the rescue mission is carried out.
The 33
Release year : 2015

Genre: Biography, Drama, History

Producer: Alcon Entertainment, Phoenix Pictures, RatPac-Dune Entertainment

Directed by: Patricia Riggen

Actors: Antonio Banderas, Rodrigo Santoro, Juliette Binoche, James Brolin
This film is based on the true story of a disaster that happened in 2010. The story focuses on 33 miners trapped in a rock cave in Chile for 69 days. For a period of more than 2 months, the miners lacked food and medicine, but they had to survive until help arrived.
Naomi Scott was only about 22 years old when she starred in the movie The 33. In this film, she plays Escarlette Sepúlveda Valdivia, the daughter of Mario, one of the miners trapped in the cave along with dozens of other miners.
At the beginning of the film, Escarlette is depicted as a cheerful girl and good at soccer. He also has a very harmonious relationship with his parents. When disaster strikes, Escarlette and her mother join a family of other miners in urging miners to urgently rescue them.
Out of the 5 Naomi Scott movies above, which ones have you seen? Although the number of films is not much, this actress has proven her acting talent. If you have another movie recommendation that you think has a good plot, just put the title in the comments column, OK!