One of the actors with the most charming smile, Nam Yoon Su, is relatively new to acting. His first web drama aired in 2018 but gained attention and competed with many other young actors.
Having experience as a model for vclips of famous Korean singers, this actor who graduated from Hanlim general arts school doesn't seem to have any difficulty in acting.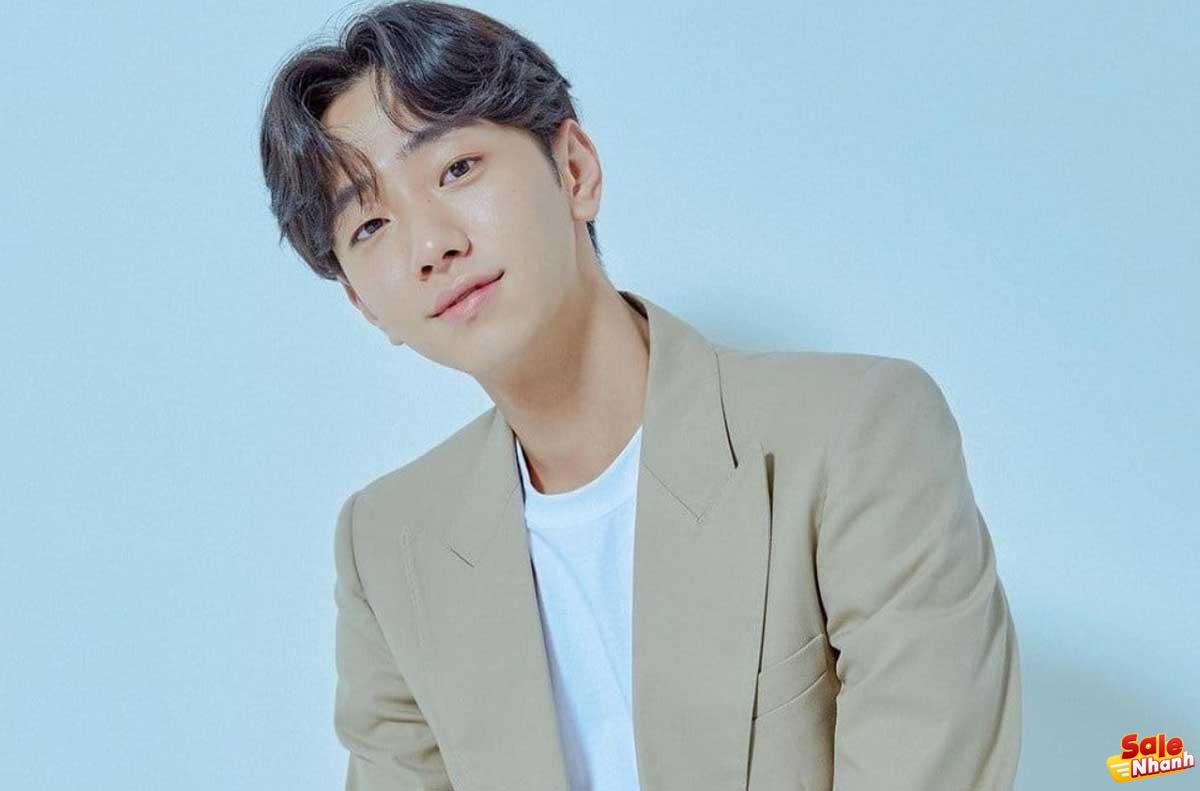 It is clear that some of Nam Yoon Su's dramas have skyrocketed in popularity. Some have even received prestigious awards. Thanks to his promising acting, he was also nominated for the Best New Actor category. Curious what dramas he has acted in? Here are the options!
Beyond Evil
Release year 2021
Genres Drama , Mystery , Psychological , Horror
Director Shim Nayeon
Cast Shin Ha Kyun Yeo Jin Goo Choi Dae Hoon Choi Sung Eun Kim Shin Rok
Beyond Evil (2020) was named Best Drama at the 57th Baeksang Arts Awards, along with Best Screenplay and Best Actor for Shin Ha Kyun. The success of this drama will surely make Nam Yoon Su, one of the actors, proud. Although she is only a supporting actor, Nam Yoon Su's appearance also attracts attention.
Here, he plays the youngest member of Manyang police station named Oh Ji Hoon. He is the younger brother of Oh Ji Hwa, played by Kim Shin Rok. Oh Ji Hoon often appears with a friendly smile in a tense atmosphere.
Oh Ji Hwa himself plays an important role in the plot as he is the head of the Crime Division that specializes in investigating murder cases in Manyang Village.
Extracurricular
Nam Yoon Su's drama Extracurriculars (2020) was nominated alongside Beyond Evil (2020) as Best Drama at the 57th Baeksang Arts Awards.
Even though he didn't win in that category, he is still an achievement in itself for Nam Yoon Su as he has participated in two dramas. Interestingly, through this movie, he was nominated as Best New Actor.
After becoming a member of the police, here Nam Yoon Su plays a bullied student named Kwak Ki Tae. He often annoys Ji Soo, a quiet and clumsy student who is actually hiding a big secret. For him, bullying Ji Soo is a fun not to be missed.
Birthcare Center
Release year 2020
Genres Comedy, Drama, Life
Director Park Soo Won
Cast Uhm Ji Won Park Ha Sun Choi Ri Jang Hye Jin Yoon Park
2020 looks to be a productive year for Nam Yoon Su. After the above two films, this time you can also find him in the drama Birthcare Center (2020).
Here, Nam Yoon Su plays Ha Kyung Hoon. He is a handsome parcel courier who is always awaited by mothers and service center staff.
Among the people who were happy to see Kyung Hoon, only Cho Eun Jeong was not enthusiastic. Because Ha Kyung Hoon knows about Eun Jeong's twin secret. The film revolves around the activities of young mothers who have just given birth and are having difficulties after giving birth.
The King's Affection
Release year 2021
Genre Drama , History , Romance
Director Song Hyun Wook
Cast Park Eun Bin Rowoon Nam Yoon Su Choi Byung Chan Bae Yoon Kyung Jung Chae Yeon
Nam Yoon Su's drama titled The King's Affection (2021) recently received an Emmy for Best Drama beating other nominations from various countries.
This is also the first Korean drama to win this award. As one of the main characters, Nam Yoon Su should be proud.
His appearance as Lee Hyun or Prince Jaeun attracted a lot of attention. Here, he plays Crown Prince Lee Hwi's cousin, who secretly knows his true identity as a woman.
The King's Love (2021) tells the story of a princess who disguises herself as a man to survive the threats of death. He co-starred with Park Eun Bin and Rowoon.
Today's Webtoon
Release year 2022
Genres Business , Comedy , Drama , Life , Romance , Workplace
Director Jo Soo Won
Cast Kim Se Jeong Choi Daniel Nam Yoon Su Ko Chang Seok
Today's Webtoon (2022) is a television drama remake of Nam Yoon Su's Japanese drama adaptation of the manga Jūhan Shuttai!
Broadly speaking, this drama tells the story of On Ma Eum, a former judo athlete who is struggling to adjust to his new job as a webtoon editor. He did it after retiring as an athlete due to injury.
Ma Eum is definitely having a hard time living her new life as an editor, fortunately she is helped by her colleagues, Koo Jun Yeong and Seok Jin Hyung.
Nam Yoon Su herself plays the role of Koo Jun Yeong, who works in the sales department. His relationship with Ma Eum had a good effect because Koo Jun Yeong became more sincere and put his heart and soul into it.
The Temperature of Language: Our Nineteen
Woo Jin Ah is a smart student at school. However, he began to get bored with his daily life, so he decided to create a social media account. There he disguised himself and soon the account was being talked about at school. Woo Jin Ah has a childhood friend named Chan Sol.
Played by Nam Yoon Su, Chan Sol is a soccer player with high aspirations. Unfortunately, he was injured.
Director Ko Jae Hong's film titled Talking Temperature: Our Nineteen Years (2020) tells the story of a group of 11th graders who are shocked when the best student in their school disappears for exactly 100 days. before the exam.
Want More 19
The movie Want More 19 (2018), also known as Age 19 and Rebellion (2018) by Nam Yoon Su is made in the form of a web drama with a duration of 7 episodes.
The story itself was written by Choi Yo Ji. Starring in this web drama, Nam Yoon Su is not alone as he clashed with Shin Gi Hwan, Jung Ha Joon, Jeon Yu Lim, and Lee Jung Ha.
Want More 19 (2018) tells the story of five friends who are all in high school. They feel each other's puppy love, unrequited love, and try to be sweet in front of the person they love.
The sense of pomp is felt to coincide with the upcoming exam. Will they be able to confess their feelings to each other?
Not a Robot
Nam Yoon Su's drama, exactly the web drama called Not a Robot (2019) is broadcast through Naver TV Cast channel with 12 episodes with a duration of 12 minutes/episode. Nam Yoon Su clashed acting with other young actors such as Lee Soo Min, Ji Min Hyuk, and Oh Se Eun.
Cha Ga Eun is a girl who closes herself off from the outside world, while Ahn Do Young is a family robot going to school.
Nam Yoon Su herself plays Jeong Seong Yoon, a handsome and intelligent young man who is loved by children. He realizes Do Young is a robot, but decides to keep it a secret and help him.
4 Kinds of House
4 Kinds of House (2018) is like a historical web drama for Nam Yoon Su, because this is the first time this 1997-born actor has explored the world of professional acting. Nam Yoon Su plays a young man who used to live abroad named Joon Ha.
Joon Ha is friends with Na Yoon, a cheerful and sociable girl. The two of them find a place to live in the house of Sun Min, a young man who has just left his idol group. However, to live there, Na Yoon has to disguise herself as a man.
The films that Nam Yoon Su has chosen so far are not too many, but most of them are quality films that have won prestigious awards. The name Nam Yoon Su himself is slowly starting to be appreciated, moreover he is very special with a sweet smile.
Salenhanh – Product review blog
Address: 115 Nguyen Van Qua, Tan Hung Thuan Ward, District 12, Ho Chi Minh City
Website:  https://salenhanh.com/en
Mail: Salenhanh.com@gmail.com
#salenhanh #Reviewsalenhanh