Does anyone know this cute and handsome guy? If not, see you soon! Nam Joo Hyuk began his career in the modeling world, being born in Busan, South Korea on February 22, 1994.
This 1m88 tall guy officially debuted in the modeling world in 2013. Not half-heartedly, he joined the management company YG KPLUS (YG K+).
YG K+ itself is a model management company under YG Entertainment. Currently, he is active as a model and actor. He even held a fan meeting to visit his fans.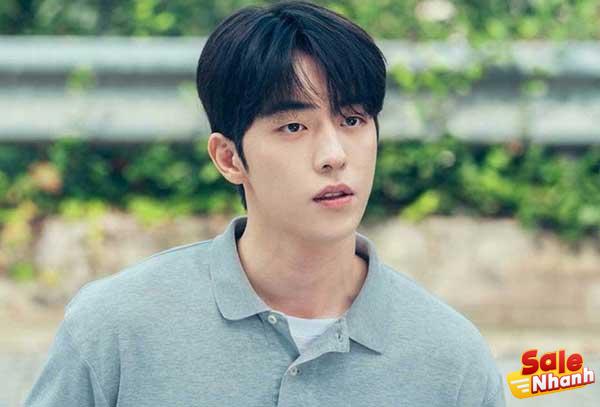 In 2014, Joo-hyuk also appeared in Akdong Musician's Music Video or commonly known as AKMU.
Are you curious about how he started his acting career to become as famous as he is today? What roles has this handsome actor played? Fighting ! Immediately refer to the list of films that have the participation of Nam Joo-hyuk below.
Twenty Five, Twenty One [202]
Release year 2022
Genre Drama , Friendship , Romance , Youth
Director Jung Ji Hyun
Cast Nam Joo Hyuk Kim Tae Ri
Nam Joo Hyuk's drama Twenty Five, Twenty One (2022) has gained popularity both domestically and internationally. Here Nam Joo Hyuk is paired with Kim Tae Ri. He plays Baek Yi Jin, a young man from a wealthy family who has to work hard after his father's business goes bankrupt and becomes heavily indebted.
As the eldest child, Baek Yi Jin feels obliged to share the burden of the family. His goal is to reunite his family that has been torn apart by the currency crisis.
Yi Jin's journey is not easy as she has to quickly adapt to difficult circumstances. Fortunately, he meets Na Hee Do, a cheerful girl who always encourages and loves him.
Weightlifting Fairy Kim Bok Joo [2017]
Released: 2017
Genre: Comedy, Romance, Sports
Director: Oh Hyun-jong
Actors: Nam Joo-hyuk, Lee Sung-kyung, Lee Jae-yoon
Episodes: 16 episodes
Production company : Chorokbaem Media
Playing the male lead, this film can be said to be the reunion of Joo-hyuk's company friend, Lee Sung-kyung. The two first co-starred in the TV series Love Trap, but this time both played the male and female lead roles.
The drama tells the story of Kim Bok-joo (Lee Sung Kyung), a student at Hanwool College of Physical Education who is determined to become a great weightlifter.
And Jung Joon-hyung (Nam Joo-hyuk), Kim Bok-joo's best friend, is also a proficient swimmer but suffered a "head injury" after he was eliminated from his first international event. mine. Both overcome difficulties and find their dreams and love.
Although the ratings were relatively low when it aired in Korea, for those of you who haven't seen this drama, you can give it a try. Especially if you like sweet love stories and of course Nam Joo-hyuk's charms.
Also, through this drama, Nam Joo-hyuk won the Best New Actor award at the 2016 MBC Drama Awards.
Moon Lovers: Scarlet Heart Ryeo [2016]
Release year 2016
Genre Drama , History , Romance
Director Kim Kyu Tae
Cast Lee Joon Gi Lee Ji Eun Kang Ha Neul
The film adaptation of the Chinese novel "Bu Bu Jing Xin" by Tong Hua was originally also adapted into the Chinese TV series "Scarlet Heart".
In the Korean version, the film is set in the early Goryeo period, where Hae Soo, played by IU from the modern era, experiences time travel by returning to the Goryeo dynasty and getting caught up in the conflict of war. gaining power among the princes.
Joo-hyuk himself plays the 13th prince named Wang Yoo, also known as Baek Ah. Wang Yoo falls in love with Baekje's last daughter, Woo Hee, played by SNSD's Seohyun.
Love, rivalry, politics and friendship occur between handsome princes vying for the throne, friendship and love.
"Scarlet Heart: Ryeo is a production made with a great director, writer, actors, staff, and everyone else. Living for six months as Baek Ah has been very happy. There were some difficulties since this is my first historical drama, but I always have fun with my brothers. Especially in the scenes with all the princes. We joked a lot and became very close." Joo Hyuk said in his impressions shared through YG Entertainment.
Who Are You: School 2015
Release year 2015
Genre Drama , Mystery , Romance , Youth
Director Baek Sang Hoon, Kim Seong Yoon
Cast Kim So Hyun Nam Joo Hyuk Yook Sung Jae
This youth drama is Joo-hyuk's first starring role. His co-star is the beautiful talented actress Kim Soo-hyun.
In this movie, Han Yi-an, played by Joo-hyuk, is a swimmer who is a star at Sekang High School. Yi-an and Eun-byul (Kim So-hyun) have been friends since childhood and he has feelings for Eunbyul.
But his handsome looks can't melt Eun-byul's heart. Like the stories in the previous School series, Who Are You: School 2015 also tells about the problems and crises that Korean youth face.
But this time it focuses more on 2 identical twins who separated and swapped identities when they became high school students.
Through this drama, Nam Joo-hyuk won the 2015 APAN Star Award as Best New Actor and Favorite Award, Actor at the 2015 KBS Drama Awards. Well , this is a must see movie and you can learn a lot too .
Dazzling (The Light in Your Eyes) [2019]
Released: 2019
Genre: Drama, Fantasy, Comedy
Director: Kim Suk-yoon
Actors: Nam Joo-hyuk, Han Ji-min, Son Ho-jun
Episodes: 12 episodes
Producer: Drama House
The latest drama project titled Dazzling, a fantasy genre, is about a woman Kim Hye-ja (Han Ji-min) who loses her time before she can use it properly and the man Mr. Lee Joon-ha (Nam Joo-hyuk) wastes time. his youth.
The series began airing on February 11, 2019 on the JTBC television channel. Joo-hyuk says that Joon-ha's figure looks perfect even though it hurts. He hopes to be able to convey Joon-ha's feelings well to the audience. Who's curious about Joo-hyuk's latest drama comeback?
Start-Up [2020]
Release year: 2020
Genre: Business, Comedy, Romance, Youth, Drama
Network: tvN
Produce: HiSTORY D&C
Director: Oh Choong Hwan
Actors: Bae Suzy, Nam Joo Hyuk, Kim Seon Ho, Kang Han Na
Episodes: 16
Premiered in October 2020, the drama "Start Up" starring Nam Joo Hyuk, Suzy and Kim Seon Ho has successfully become a popular drama not only in the country but also in most countries. nation.
With a fresh theme and related to current affairs, the film is about a group of young people who want to achieve their dreams by starting a startup company.
Seasoned with a romantic love triangle, this drama also succeeds in making fans split into #TimDoSan (Nam Joo Hyuk) and #TimJiPyeong (Kim Seon Ho). Not only the compelling plot, the chemistry of the actors, from the main to the supporting, has left such an indelible impression on the audience that many people couldn't take their eyes off this movie.
Especially Nam Joo Hyuk, you can see his neat acting with a different character from his previous dramas.
The School Nurse Files [2020]
Release year 2020
Genres Comedy , Horror , Monster , Mystery , Romance , School , Superpower , Supernatural
Director Lee Kyung Mi
Cast Jung Yu Mi Nam Joo Hyuk Lee Joo Young Yoo Teo
Nam Joo-hyuk's film is based on Chung Serang's novel titled School Nurse Ahn Eun-young. This Netflix drama tells the story of a nurse teacher named Ahn Eun-young (Jung Yu-mi) who is more than just a teacher. He can also banish disturbing demons.
Ahn Eun-young is not alone in eliminating evil spirits in the school. He is supported by his professional colleague, Hong In-pyo (Nam Joo-hyuk). Intrigued by the actions of the two of them? Watch The School Nurse Files live stream from June 2020.
Cheese in the Trap [2016]
Release year 2016
Genre Drama, Romance
Director Lee Yoon Jung
Cast Kim Go Eun Park Hae-jin Seo Kang Joon Lee Sung-kyung
Have any of you watched this TV series? This drama is a TV series adaptation of the Webtoon of the same name and is broadcast on cable network tvN. The story of the university world and the relationship between the lovers is somewhat complicated.
In this drama, Joo-hyuk plays Kwon Eun-taek, a handsome and kind student who is friends with Hong-seol (the female lead) and Bo-ra.
The three of them are friends and are always together while on campus. Because they are often together and know each other's personalities, Bo-ra and Eun-taek have a crush on each other.
Although he is not the main character, his appearance as the cute and dream boyfriend of Hong-seol's best friend amuses K-Drama lovers. statues of him in series, you know. This movie became a hit in 2016, although it received negative reviews towards the end of the story.
The Bride of HaBaek [2017]
Release year 2017
Genre Comedy , Fantasy , Romance
Director Kim Byung Soo
Cast Shin Se Kyung Nam Joo Hyuk Lim Ju Hwan Krystal Jung Gong Myung
Here Joo-hyuk starred in a drama based on the popular fantasy manga titled Habaek's Bride. If the story is set in the past, the movie is set in modern-day Seoul like this.
Overall, The Bride of Habaek tells the story of a water god who came to earth and asked to sacrifice a woman. Hmm.. spooky? Or even curious?
For those who have seen this movie, you probably already know that Joo Hyuk returns to play the main role of the water god who falls in love with psychiatrist So Ah. His opponent this time is Shin Se Kyung, who plays the role of So Ah, who receives an offer to sacrifice herself to the water god.
The Idle Mermaid/Surplus Princess [2014]
Released: 2014
Genre: Comedy, Fantasy, Romance
Director: Baek Seung Ryong
Actors: Jo Bo-ah, On Joo-wan, Song Jae-rim, Nam Joo-hyuk
Episodes: 10 episodes
Production company : –
The TV series Idle Mermaid was his debut as an actor. The 2014 tvN drama tells the story of a mermaid from an underwater kingdom who must find her true love within 100 days to fulfill her intention of becoming a normal person. He also lives in Seoul city to start searching for his true love.
In this movie, Joo-hyuk plays Park Dae-bak or Big, a genius in the computer field born into a wealthy family. However, all his access to a comfortable life was prevented by his parents to make him more independent.
Although in this movie Joo-hyuk is a supporting role, this romantic comedy genre movie is quite interesting for you to watch, you know.
Glamorous Temptation [2015]
Released: 2015
Genre: Romance, Drama
Director: Kim Sang Hyub
Actors: Joo Sang-wook, Choi Kang-hee, Nam Joo-hyuk
Episodes: 50 episodes
Production company: May Queen Pictures
It's still 2015 guys, this time Joo-hyuk plays a supporting role. He played the main character, namely Jin Hyeong-woo when he was a teenager.
Hyeong-woo is a man who lives for revenge. He vowed to take revenge on those who caused his father's death when he was a teenager.
The series tells the story of 3 main characters, that is an ambitious woman, a jealous woman and a man who wants revenge. This series is a 50-episode television series. Although Joo-hyuk only appeared in episodes 1-10, you must see his acting!
How? How talented is this handsome man? Haha. No wonder it's a lover. In addition to acting in dramas, Joo-hyuk also received a role in a movie called The Great Battle.
Salenhanh – Product review blog
Address: 115 Nguyen Van Qua, Tan Hung Thuan Ward, District 12, Ho Chi Minh City
Website:  https://salenhanh.com
Mail: Salenhanh.com@gmail.com
#salenhanh #Reviewsalenhanh