Nam Ji Hyun is an actress from Incheon, South Korea. She started her acting career at a young age, so far this beauty has appeared in 24 TV series.
In fact, at the beginning of 2020, it was reported that Nam Ji Hyun's latest drama, "365: Repeat the Year", would be aired. In fact, her most recent project ended not too long ago, which was the drama Dear My Room in 2019.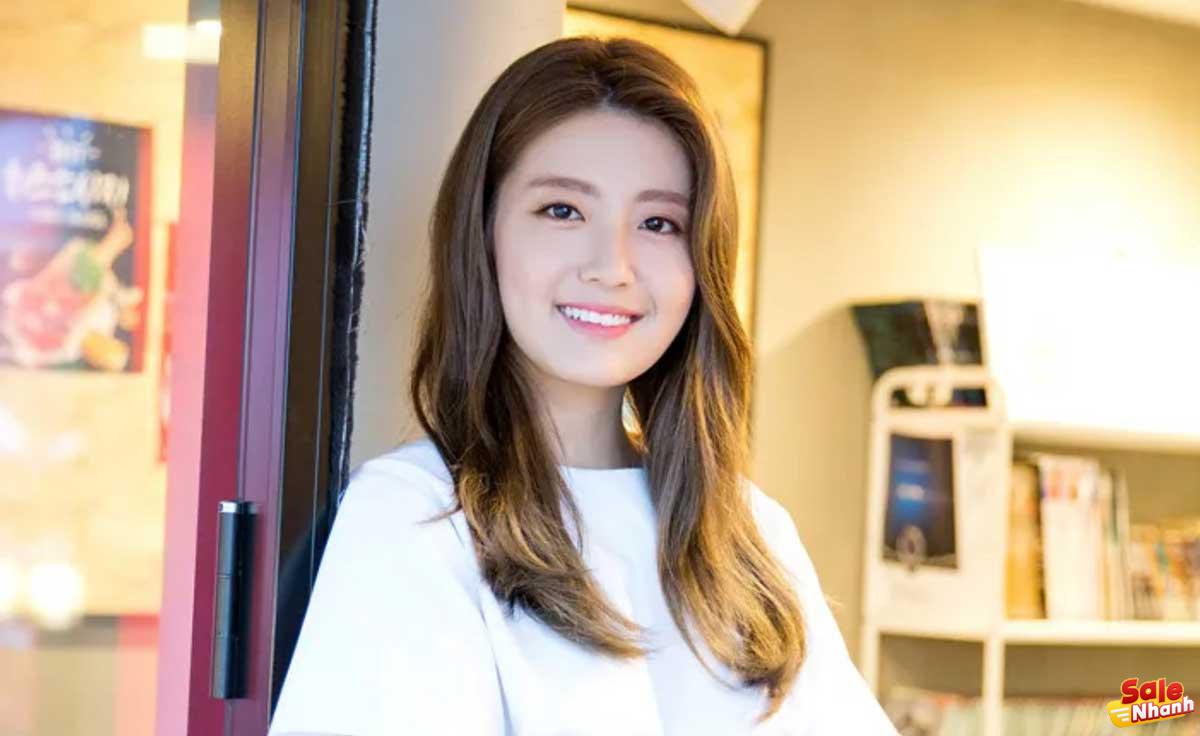 This girl born in 1995 is known for her roles in the dramas "East of Eden" (2008), Queen Seondeok (2009), Does Christmas snow? (2009) and many more drama projects. Immediately, this is a collection of dramas played by Nam Ji Hyun.
My Love (2006)
In this romantic drama, Nam Ji Hyun plays Kim Min, a 12-year-old girl. The drama My Love was broadcast by SBS in 2006 and starred a number of artists such as Shin Ae Ra, Jung Wook, Oh Mi Yeon.
This drama is about Jang Mi Ran who has been widowed for the past 5 years after her husband died in an accident. She has four children (one of whom is Nam Ji Hyun) and is busy all day running the family.
King Sejong the Great (2008)
This seems to be Nam Ji Hyun's first iconic movie, because after this one, he gets even bigger roles in each of his films. Here, Nam Ji Hyun was entrusted with the role of Princess Shim or Queen Soheon when she was young.
The image of Queen Soheon was continued by Lee Yoon Ji throughout 80 episodes. The movie "King Sejong the Great" also has the participation of a number of artists, including Lee Jung Hyun and Chun Hee.
East of Eden (2008)
Still with the MBC drama, this time Nam Ji Hyun appeared in the drama "East of Eden" in 2008. Nam Ji Hyun played the character Kim Ji Hyeon when she was young, this character was continued. by Han Ji Hye as the character Kim Ji Hyeon as an adult.
The drama was made within the framework of the 47th Anniversary Special Project, spanning 56 episodes and starring a number of other famous artists such as Lee Yeon Hee, Park Hae Jin.
Queen Seondeok (2009)
Elevating the story about the history and life of Silla's Queen Seondeok is played by Lee Yo Won, who is also played by Nam Ji Hyun as Princess Deokman or Queen Seondeok in her youth.
The hit drama Queen Seondeok in 2009 broadcast by MBC successfully brought Nam Ji Hyun the Best Young Actress award at the MBC Drama Awards. He was still 15 years old then, you know!
Will It Snow for Christmas? (2009)
Moving on to SBS drama "Will It Snow for Christmas?" In 2009, Nam Ji Hyun played the teenage Han Ji Wan. That role was continued by Han Ye Seul as an adult Han Ji Wan. The 16-episode drama also stars Go Soo and Kim Soo Hyun.
Warrior Baek Dong Soo (2011)
Nam Ji Hyun co-starred in the 2011 movie "Warrior Baek Dong Soo" as Yoo Ji Sun as a teenager, then as Shin Hyun Bin as an adult. The drama is based on a true story set in the 18th century Joseon Dynasty, aired on SBS and has a duration of 29 episodes.
Drama City: Girl Detective, Park Hae Sol (2012)
Different from other dramas, this KBS drama consists of a collection of dramas that change the story and actors in each episode, aka the episodic drama genre. The total number of episodes of Drama City alone has reached 365 episodes and Nam Ji Hyun played Park Hae Sol in the episode of Girl Detective, Park Hae-sol.
Can't Live Without You (2012)
The drama that runs through 110 episodes of MBC is called "Can't Live Without You". With the participation of top artists such as Park Yu Hwan, Park Eun Hye and Nam Ji Hyun as Eun Deok. The movie belongs to the family genre, suitable to watch with fathers, mothers, brothers and sisters in relaxing afternoons.
To the Beautiful You (2012)
Belonging to the comedy and romance genre, this 2012 SBS drama consists of 16 episodes. Nam Ji Hyun also appeared in the movie To the Beautiful You adapted from a Japanese manga as Hong Da Hae, a girl who dreams of becoming an idol.
He falls in love with Cha Eun Gyeol played by Lee Hyun Woo. In addition, this drama also stars the late Sulli Choi and SHINee Choi Minho.
Angel Eyes (2014)
Telling the story of the couple Yoon Soo Wan and Park Dong Joo who had to part ways due to family problems, "Angel Eyes" is a heartbreaking drama. In the 20-episode drama "Angel Eyes" broadcast in 2014, Nam Ji Hyun played the role of Yoon Soo Wan in her youth and was followed by Ku Hye Sun as an adult.
Yoon Soo Wan's condition is blind, then a few years later they have a condition where Yoon Soo Wan can see and become a medical worker. Meanwhile, Park Dong Joo, who changed his name to Dylan Park, became a doctor.
Until Yoon Soo Wan became engaged to Doctor Kang Ji Won, Park Dong Joo continued to hide her true identity and tried to stay away from Yoon Soo Wan.
What Happens to My Family? (2014)
Tells the story of a widow with cancer, with three children, going through a love triangle. This drama has stormed the small screen aired on KBS2 with 53 episodes and a rating of 44% (also known as very high).
In the play "What happened to my family?" Nam Ji Hyun plays Kang Seo Wool, an honest girl with a positive personality. He had an acting collision with Park Hyung Sik. Their chemistry was so extraordinary that they won Best Couple and Best New Actress for Nam Ji Hyun at the KBS Drama Awards.
Late Night Restaurant (2015)
Adapted from the manga Shinya Shokudo, a 20-episode SBS series. Nam Ji Hyun also appeared in episode 7 of "Late Night Restaurant" as Hye Ri. Talk about a restaurant that is only open from midnight to seven in the morning.
The owner and chef is very mysterious. No one knows his name, he is just called 'Master'. The way this restaurant works, they don't have a fixed menu item. So they will take orders from any customer and cook whatever is ordered. The unique point is that when 'Master' cooks, diners will tell their life story.
Mystery Freshman (2016)
Nam Ji Hyun plays Oh Ah Yeong, the main character in the 2-episode SBS drama "Mystery Freshman". Oh Ah Yeong is a girl who didn't get into Myungsung University. He also lied to his parents and told the opposite of the truth, until his cousin named Jung Eun came and threatened to expose Oh Ah Yeong's lies.
Shopping King Louie (2016)
Returning as the main character, Nam Ji Hyun plays the character Bok Shil. She is a simple and thrifty country girl. One day, Bok Shil meets Louis, who has amnesia. Louis himself was a very extravagant rich man. Since that meeting, Bok Shil has taught Louis to be thrifty and to appreciate money.
Thanks to his role as Nam Ji Hyun in the 2007 MBC drama Shopping King Louie with a total length of 16 episodes, he and Seo In Guk (the actor who plays Louis) won the Best Entertainer award at the show. Artist Awards 2016 and Best New Actress at the 2016 MBC Drama Awards.
100 Days My Prince (2018)
Finally a popular TV series that aired in 2018 and has 16 episodes. Not only that, the drama "100 Days Prince" has won the record for the highest-rated drama on tvN. In this drama, Nam Ji Hyun plays Hong Shim, who is said to be an old maid because she never married and is considered the cause of the drought to the village.
He also meets Crown Prince Lee Yool who has amnesia and is rescued by Hong Shim's father. Because he can't remember his name, Hong Shim is called Won Deuk by the villagers. At first, they got married out of necessity, but gradually they also fell in love. Psst , Won Deuk is played by DO EXO , you know !
Indeed, Nam Ji Hyun's acting experience is already at a high level. In fact, he can also play any character in each of his dramas. So, in which movie do you like Nam Ji Hyun's role more?
Salenhanh – Product review blog
Address: 115 Nguyen Van Qua, Tan Hung Thuan Ward, District 12, Ho Chi Minh City
Website:  https://salenhanh.com/en
Mail: Salenhanh.com@gmail.com
#salenhanh #Reviewsalenhanh