The name Nan In Woo is increasingly mentioned among KDrama lovers thanks to his excellent acting skills that earned him the nickname of the sad boy of the younger generation by transforming into an unlucky character in love affairs. .
The actor under the umbrella of Cube Entertainment is skilled at keeping the audience hooked on the story. Judging by his career in the acting world, this actor whose real name is Na Jong Chan has starred in many dramas and movies.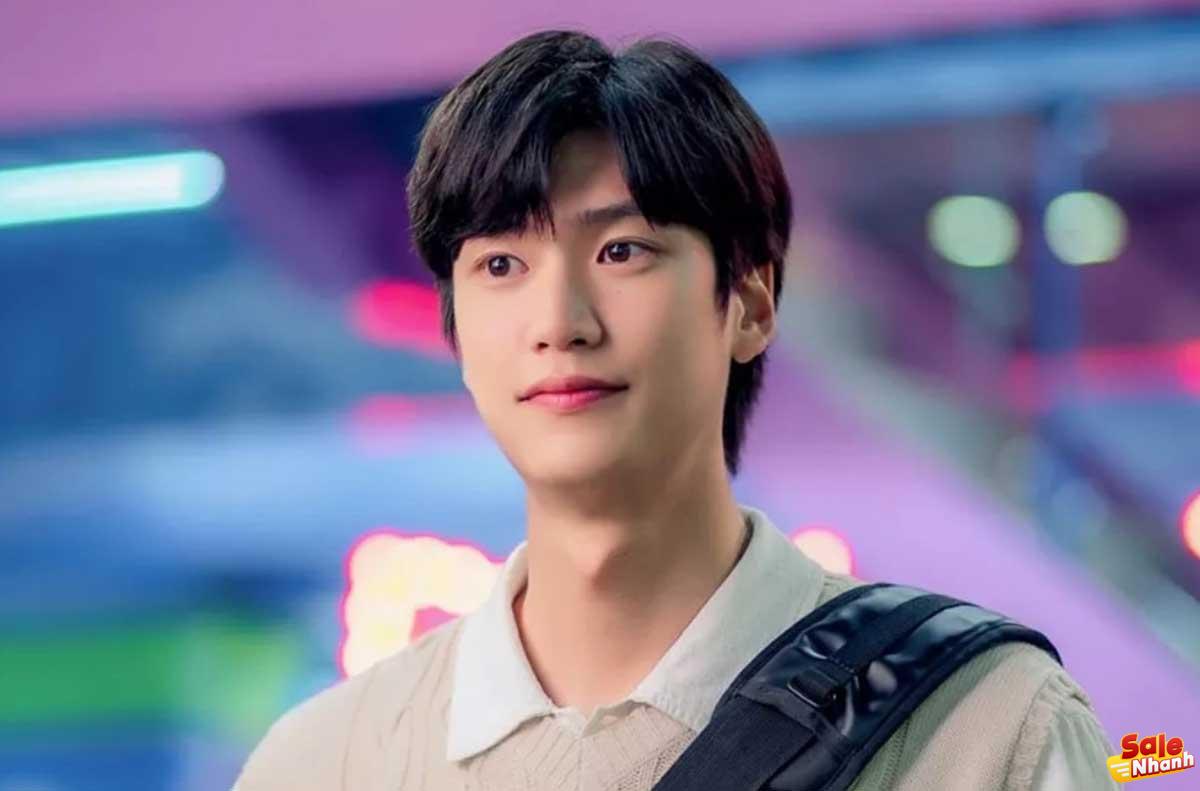 Not a few of these dramas have become the best dramas he has ever acted in. Well, we will explain it in more detail at the end of this article.
At a Distance, Spring is Green
Release year 2021
Genre Drama, Slice of Life
Director Kim Jung Hyun
Cast Park Ji Hoon Kang Min Ah Bae In Hyuk
Unlike her roles in other dramas that feature many kind-hearted youth characters, this time Na In Woo has to play the role of Yeo Jun Hwan, an evil brother who hates his own younger brother, Yeon Jun (Park Jihoon). ).
Jun Hwan is an above average genius. He has a brilliant career, a family that supports him morally and financially and is the family's pride in his various accomplishments.
However, Jun Hwan hides his feelings and life story a lot. To his sister, he is cold and does not hesitate to be rough. However, behind all that, Jun Hwan cares a lot for his younger brother. He still keeps the feelings he doesn't show to his family.
River Where the Moon Rises
Release year 2021
Genre Drama, History
Director Yoon Sang Ho
Cast Kim So Hyun Na In Woo Lee Ji Hoon Choi Yoo Hwa
Initially, Na In Woo did not participate in this drama project. However, because of the scandal that happened with the main character earlier, this talented actor then took a step into becoming a substitute actor to play the character On Dal.
In this drama, On Dal is an ordinary young man who has to live in secrecy. Actually On Dal is not an ordinary young man. He was the son of a respected leader in the tribal group.
However, because of a conflict, the young man had to lose his family, people and everything he had. Until the end, he lived in the forest and lived with the nanny he considered to be his biological mother.
Yeonnam Family
Release year 2019
Romance genre
Manager
Cast Chae Seo Jin Na In Woo
In this drama, Na In Woo competes in acting with the beautiful actress Chae Seo Jin. He plays Yoo Gwon, a cafe owner who later pretends to be Jeong Joo Yeon's (Chae Seo Jin) partner.
Gwo's meeting with Joo Yeon provides an exciting and romantic experience in the man's life. Same goes for Joo Yeon, who previously chose to stay single. Their lives change after Joo Yeon has ambitions to get a gift from her father.
His father entices Joo Yeon and his brother with great prizes if they have a partner. Tempted by this gift, Joo Yeon wants to change her life principles and actively find a girlfriend. It was Na In Woo who he later asked to be his fake life partner in front of his family.
Spark
Release year 2016
Genre Drama , Music , Romance
Manager
Cast Na In Woo Nam Bo Ra
Spark is a web drama where Na In woo, Nam Bora and rising idol Yeo One from the Pentagon group are lined up to become the main characters. In this musical drama that tells a romantic story, Na In Woo plays Yoon Ga On.
The plot of this drama revolves around the lives of three people experiencing inevitable surprises. Spark introduces Na In-woo as a famous idol member who experiences many strange things with Nam Bora.
Mr. Queen
Release year 2020
Genres Comedy , Drama , Romance , Saeguk
Director Yoon Sung Shik
Cast Shin Hae Sun Kim Jung Hyun
He. Queen is one of the hit dramas in 2021, bringing Na In Woo's name to shine even more. He plays the role of Kim Byeong In, a child adopted by Kim Jwa Geun, who has a crush on Queen So Yong (Shin Hye Sun).
His love for the queen who is also his cousin must run aground. He has to be humble enough to be a good cousin to Kim So Yong. Although it made him sad, he was still proud that he did the best for the girl.
Mystic Pop-Up Bar
Release year 2020
Genre Comedy, Drama, Fantasy
Director Jeon Chang Geum
Cast Hwang Jung Eum Yook Sung Jae Choi Won Young
Na In Woo's acting expertise is verified through the role of Kim Won Hyung, a mysterious character motivated by outright revenge on Prince Yi Hon (Song Geon Hee) who punished him.
Kim Won Hyung, who was initially friendly, but actually held a grudge until being reincarnated many times. His evil nature is only exposed after a while. The supposedly good person turns out to be endangering the safety of Wol Ju (Hwang Jeong Eum) and those around him.
Unasked Family
Release year 2019
Genres Comedy , Drama , Family , Romance
Director Park Kihyun
Cast Choi Yoon So Seol Jung Hwan Shim Ji Ho Jung Yoo Min
Unasked Family is a South Korean television series about the life of a housewife. The mother has experienced a great shock in the family. She begins to reorganize her difficult life after meeting a man.
In Unasked Family, Na In Woo plays Nam Yi Nam, the brother-in-law of Yeo Won (Choi Yoon So). Na In Woo's role as Nam Yi Nam is very attached to this 1994-born actor. In addition to this role, Nam Yi Nam's signature denim jacket and hoodie style of clothing is also attached to this young actor.
It's OK To Be Sensitive
Release year 2018
Genre Comedy, Romance
Director Kim Ki Yoon
Cast Kim Da Ye Kim Young Dae Lee Yoo Mi Hong Seo Young Na In Woo
After the success of her first drama, Na In Woo has increasingly participated in many dramas with other famous Korean actors. So, in this drama, he met young actors and actresses like Kim Young Dae and Kim Da Ye.
It's a drama about the friendship of five young people with the problems they face, such as problems on campus, romance, friendship, and family.
In this drama, Na In Woo plays Park Jiho, one of five friends. He and the other friends have to work through problems and explore life with the various conflicts that come with it.
Golden Pouch
Release year 2016
Genre Drama , Family , Romance
Director kim da jin
Cast Kim Ji Han Jung Woo Yeon Lee Sun Ho Son Ga Young
Na In woo's role in this movie is indeed small, however, he has proven himself as one of the actors who are considered to have a talent for role-playing so that the small role he was assigned to make an impression. in the hearts of the audience.
In this 35-minute drama, Na In Woo plays Yoo Jin Sang. He clashed acting with other top Korean actors such as Ahn Nae Sang, Lee Seon Ho and Kim Ji Han.
Shine or Go Crazy
Release year 2015
Genre Fantasy , History , Romance
Director Song Hyung Suk
Cast Jang Hyuk Oh Yeon Seo Lee Ha Nee Im Joo Hwan Ryu Seung Soo Na In Woo Lee Deok Hwa
Shine Or Go Crazy is the movie marking Na In Woo's acting debut. In this historical drama, he plays Sewon, the leader of a group of assassins tasked with killing Wang Sik Ryeom (Lee Deok Hwa).
The film adaptation of this novel tells the romantic story of Prince Goryeo (Jang Hyuk) and Princess Balhae (Oh Yeon Seo).
In an interview, Na In Woo revealed that he was originally cast for other roles, but was actually offered the role of Sewon, which earned him recognition for his sharpness. while portraying the character Sewon.
Above are the 10 best Na In Woo dramas that marked his acting career. His career path is not long, but he is slowly establishing his foothold in the Korean acting world.
With her extraordinary talent, Na In Woo was able to put herself in the ranks of young actors with great potential. So out of the many dramas he's been in, which one do you like the most?
Salenhanh – Product review blog
Address: 115 Nguyen Van Qua, Tan Hung Thuan Ward, District 12, Ho Chi Minh City
Website:  https://salenhanh.com/en
Mail: Salenhanh.com@gmail.com
#salenhanh #Reviewsalenhanh