Monica Bellucci is an Italian model and actress. Bellucci began her career in the modeling world by modeling for famous brands. She later forayed into the world of cinema by starring in several Italian films before venturing into Hollywood and France.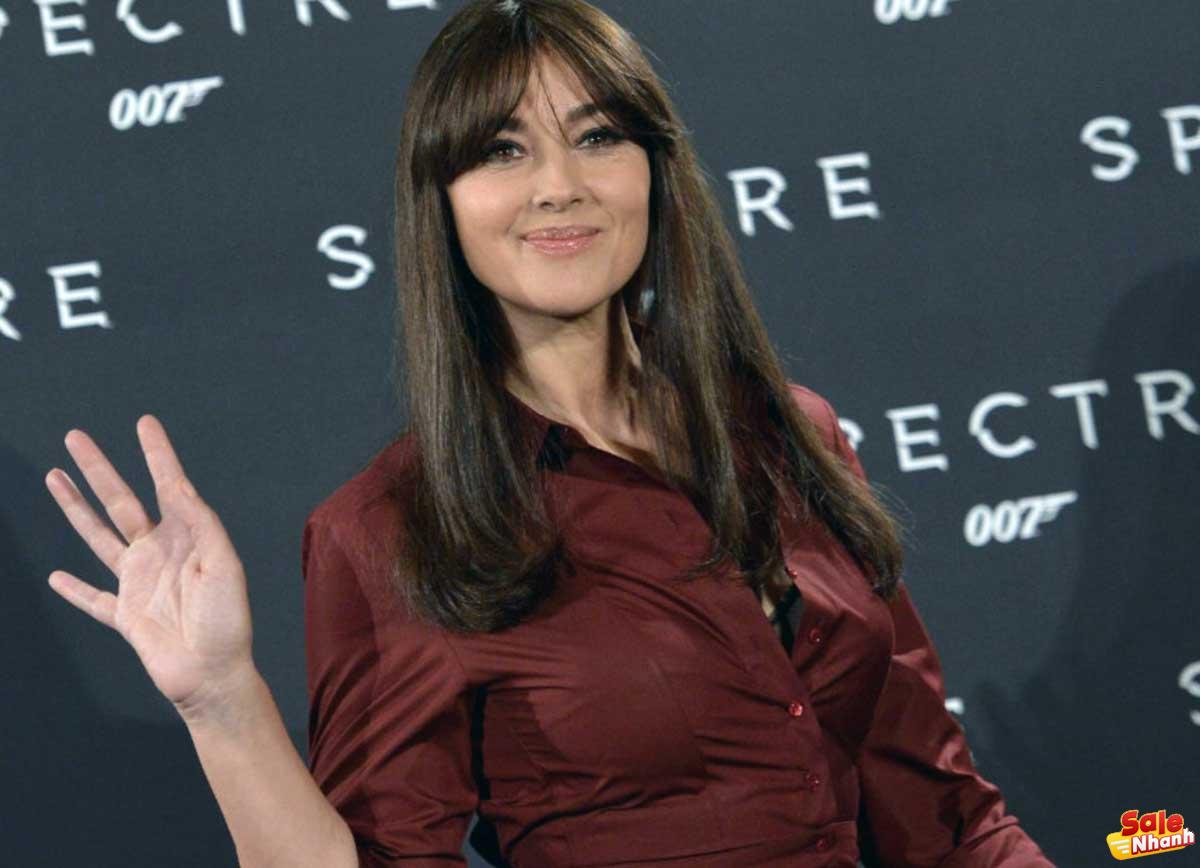 Models acting in movies are many, but success and survival are not many. To be able to survive in the movie world, just being famous is not enough. You can prove your acting ability by watching her movies. Here are 10 Monica Bellucci movies that will leave you spellbound.
Tears of the Sun [2003]
Release year : 2003
Genre: Action, Drama, Horror
Director : Antoine Fuqua
Actors: Bruce Willis, Cole Hauser, Monica Bellucci
Production company: Cheyenne Enterprises, Michael Lobell Productions, Revolution Studios
Lieutenant AK Waters, commander of the Naval Task Force, was ordered to enter Nigerian territory. His job is to eliminate foreigners and then move them to Cameroon. Civil war was predicted to be imminent.
Waters' mission is to save Dr. Lena Kendricks was in trouble because the doctor wanted to take in the refugees and the patients he was treating. Bellucci plays the character Dr. Lena Kendricks.
Those who have seen Bellucci's films will surely be surprised by his ability to be a calm, brave and generous doctor. He had to compete in acting with Bruce Willis, who played Lieutenant AK Waters.
Malena [2000]
Release year : 2000
Genre: Comedy, Drama, Romance
Director : Giuseppe Tornatore
Actors: Monica Bellucci, Giuseppe Sulfaro, Luciano Federico
Production company : Medusa Film, Miramax, Pacific Pictures
Nino Scordia decided to join the defense of her country during World War II. He left his wife Malena in Sicily. Beautiful Paras make Malena a magnet for men. He holds fast to his allegiance while the women begin to grow frustrated that his presence causes Malena to suffer.
Bellucci plays the main character, Malena. Her appearance hasn't changed much, it's just that from a story perspective, she succeeds in portraying the pain of a woman being made a scapegoat for her looks. He was insulted, slandered, even expelled from the city. The message this film conveys is heavy but accurate, intended for mature audiences.
Under Suspicion [2000]
Release year : 2000
Genre: Crime, Drama, Horror
Directed by: Stephen Hopkins
Actors: Morgan Freeman, Gene Hackman, Thomas Jane
Production company : Revelations Entertainment, TF1 International
Henry Hearst, a tax attorney, is arrested by the police before speaking at the San Sebastian Festival. The police questioned him on charges of raping and killing a woman. Hearst repeatedly changed his testimony and pointed to his wife, Chantal, as the culprit. Likewise, the wife accused Hearst again.
Bellucci plays the character Chantal Hearst. In this film, she becomes a wife many years younger than her husband. She accused her husband of raping and killing other women on the grounds that her husband often acted suspiciously. At the end of the movie, we will be surprised about who the real culprit is.
Specter [2015]
Release year : 2015
Genre: Action, Adventure, Thriller
Directed by: Sam Mendes
Actors: Daniel Craig, Christoph Waltz, Lea Seydoux
Production company: B24, Columbia Pictures, Danjaq
Bonds devastated Mexico and suspended by MI6. M sent a message to Bond about his new mission to capture a terrorist named Marco Sciarra. Events in Mexico turn out to give clues to a secret organization called the Specter.
Bond must face the villain alone when MI6 is in danger of being disbanded. Bellucci plays Lucia Sciarra, wife of Marco Sciarra. Bond meets Lucia at Marco's funeral, and even seduces the woman her husband just left.
In addition, Lucia herself told Bond Marco about being involved in a terrorist organization. The fact that Bellucci became a Bond girl at the age of 50 makes her the oldest Bond girl.
Spider in the Web [2019]
Release year : 2019
Genre: Horror
Directed by: Eran Riklis
Actors: Ben Kingsley, Monica Bellucci, Itay Tiran
Production company: Eran Riklis Productions, Ciné Cri De Coeur, Film Constellation
Adereth is a Mossad agent who is no longer young. He was tasked with investigating the sale of chemical weapons to the Middle East region. To carry out her mission, she is assisted by a young agent named Daniel so that Adereth does not deviate from her mission. All the information points to a woman named Angela.
Bellucci plays the character Angela alongside Ben Kingsley, who plays Adereth. He plays well as a character that confuses Adereth and even sets his heart on a woman who should have been the target of the investigation. Until the end, will we be confused from Adereth's point of view to Angela, is she lover or enemy?
Franck Spadone [1999]
Release year: 1999
Genre: Horror
Directed by: Richard Bean
Actors: Stanislas Merhar, Monica Bellucci, Carlo Brandt
Production company: Ciné B, Hachette Première, Les Films Alain Sarde
Franck Spadone is a pickpocket man. He didn't hesitate to take other people's wallets or possessions until he stole them from a nightclub dancer named Laura.
Laura's charm really makes Spadone subdue and his relationship with Laura actually gets him involved in the gang wars. Bellucci plays the character Laura. He easily tricked Spadone who liked him to get revenge on his boss.
This movie is in the horror genre so it's no surprise that we get caught up in the tense story. Especially when there is a war between gangsters.
Shoot 'Em Up [2007]
Release year : 2007
Genre: Action, Horror
Director : Michael Davis
Actors: Clive Owen, Monica Bellucci, Paul Giamatti
Production company: New Line Cinema, Angry Films
Smith spotted a pregnant woman being chased by a group of people. He meets Hertz, who has his eye on the woman. In a gunfight, Smith saved the baby, but the mother did not survive.
He leaves the baby for Donna, a prostitute, to breastfeed while he learns why Hertz and his gang are after the baby. Bellucci plays the character Donna.
This action film focuses on the struggles of Smith played by Clive Owens. Smith must confront Hertz and save the baby's life. Bellucci played an important role as he was targeted as the one to hold the child Hertz wanted.
Don't Look Back [2009]
Release year : 2009
Genre: Drama, Horror, Mystery
Director : Marina de Van
Actors: Sophie Marceau, Monica Bellucci, Andrea Di Stefano
Production company : Ex Nihilo, Wild Bunch, Samsa Film
Jeanne is a wife and mother of two children. He works as a novelist. As the deadline approached, Jeanne began to feel a lot of strange things. Starting from the location of the goods in the house, the face of the husband and children makes him return to his mother's house.
There, he encounters the same phenomenon, until he sees a photo that sends him back in time. Bellucci plays Jeanne. This drama is slow-moving but quite suspenseful, especially when guessing what really happened to Jeanne.
The message to get is not to look back too often. Guess who still thinks about the past? This movie is for you.
Agents Secrets [2004]
Release year : 2004
Genre: Crime, Action, Thriller
Director : Frédéric Schoendoerffer
Actors: Vincent Cassel, Monica Bellucci, André Dussollier
Production company: La Chauve Souris, Carcharodon, TF1 Films Production
The French intelligence agency sends four agents, Brisseau, Lisa, Raymond and Loic on a mission. They had to blow up a ship full of weapons belonging to a Russian businessman. The mission was planned as best as possible.
The problem comes when all the agents have personal problems as well as the French government confused as to which team is the opponent. Bellucci plays Lisa. While other agents operate in the field, Lisa is assigned to monitor the mission from the hotel in case something goes wrong.
Instead, trouble arose when Lisa was caught at the airport with 150g of heroin. Raymond was killed and it turned out that one of them was a traitor.
The Whistleblower [2010]
Release year : 2010
Genre: Biography, Crime, Drama
Directed by: Larysa Kondracki
Actors: Rachel Weisz, Monica Bellucci, Vanessa Redgrave
Production company: Samuel Goldwyn Films, Whistleblower (Gen One), Barry Films
Kathryn Bolkovac, UN representative was sent to Bosnia to become an international monitor. He has witnessed various horrors in a country currently in conflict and the victims are mostly women.
They were abused, beaten, even raped. Witnessing all this, Kathryn is determined to seek justice, unfortunately the road is not easy.
Bellucci plays Laura Leviani, a government employee. As a woman, Laura was too submissive to the rules even though it was clear that many human rights violations had occurred. The climax is when he refuses to help two young girls named Raya and Irka on the grounds that they do not have passports.
Through the films in which she starred, Monica Bellucci has made her name on the list of the most loved actresses. In fact, even though she is no longer young, she still looks very attractive.
Have you seen the movie yet? Which movie do you think is the most memorable? Tell other readers by sharing in the comment column!
Salenhanh – Product review blog
Address: 115 Nguyen Van Qua, Tan Hung Thuan Ward, District 12, Ho Chi Minh City
Website:  https://salenhanh.com/en
Mail: Salenhanh.com@gmail.com
#salenhanh #Reviewsalenhanh