During the Academy Awards, there was an actress who was nominated for an Oscar 20 times, and she won three of them. Who is the actress?
Mary Louise "Meryl" Streep, , this actress born on June 22, 1949 in New Jersey has been nominated 30 times in various categories at the Golden Globe event. An extraordinary achievement for filmmakers, of course, especially for an actress.
The quality of his acting doesn't just come. Since 1975, Streep has trained in theatrical performance, which led to him winning the Tony Award in 1976. This award allowed him to break into Hollywood cinema. The Deer Hunter [1978] was a "breakthrough" for Streep, as she was nominated for the first time in the Best Supporting Actress category.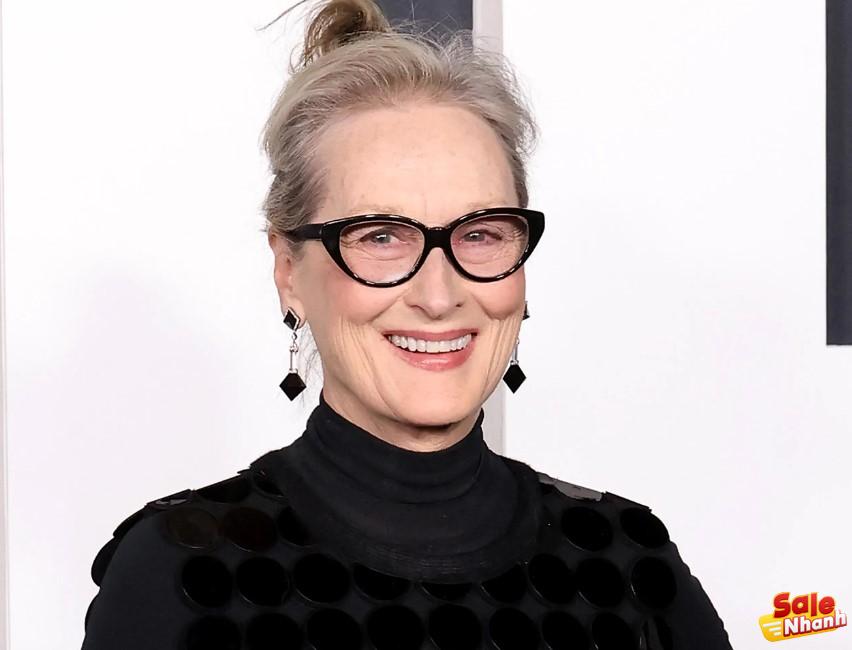 Since then, at almost every Oscar event, her name has always been on the list of nominations, whether for Best Actress or Best Supporting Actress. Of his 20 films were nominated for an Oscar, and 30 of them were also nominated for a Golden Globe.
Here we pick ten of his best films, where Streep showcases his brilliant acting with unquestionable quality.
Kramer vs. Kramer [1979]
Release year : 1979

Genre: Drama

Directed by: Robert Benton

Actors: Dustin Hoffman, Meryl Streep, Jane Alexander

Production company : Columbia Pictures, Stanley Jaffe Production
The family drama about divorce and its impact on their lives was the first film Meryl Streep took home the Academy Award in the category of Best Supporting Actress.
His performance with Dustin Hoffman was praised by many critics for their solid chemistry. In addition, this film by director Robert Benton also won 4 other Oscars in the categories of Best Picture, Best Director, Best Actor and Best Adapted Screenplay.
Sophie's Choice [1982]
Release year : 1982

Genre: Drama, Romance

Directed by: Alan J. Pakula

Actors: Meryl Streep, Kevin Kline, Peter MacNicol

Production company : Unified Television Company (ITC), Keith Barish Productions
The film is adapted from the novel by William Styron, showing a romantic story with a rather deep psychological flavor. Meryl Streep's role as an immigrant writer from Poland who shares a room with two co-workers has developed an emotional affair that confused her.
For this role, Meryl Streep won her first Academy Award for Best Actress after being nominated for the film The French Lieutenant's Woman [1981] a year earlier. In addition, this film was also nominated in 4 other categories: Best Cinematography, Best Costume Design, Best Music and Best Adapted Screenplay.
Silkwood [1983]
Released year: 1983

Genre: Biography, Drama, History

Directed by: Mike Nichols

Actors: Meryl Streep, Kurt Russell, Cher

Production company : ABC Motion Pictures
The biopic about Karen Silkwood, a labor activist who died in a car crash while investigating a nuclear company fraud, once again put Meryl Streep up for Best Actress nomination most colorful.
Many film critics see this film as a change of path for the three main characters in a serious film where, in addition to Meryl Streep, Kurt Russell often acts in action films and Cher, who is better known for as singers, put their serious acting performances into this Mike Nichols-directed film.
Out of Africa [1985]
Release year : 1985

Genre: Biography, Drama, Romance

Directed by: Sydney Pollack

Actors: Meryl Streep, Robert Redford, Klaus Maria Brandauer

Production company : Mirage Enterprises
This film is based on the story of Karen Blixen, an aristocrat who fell in love with hunters in Africa, the book was published in 1937. Director Sydney Pollack combined the synergy between Meryl Streep and Robert Redford so that their acting combination is very good.
11 Oscar nominations and winning 7 of them is an extraordinary achievement for a film. Naturally, this movie is always ranked among the best movies of all time.
The Bridges of Madison County [1995]
Release year: 1995

Genre: Drama, Romance

Directed by: Clint Eastwood

Actors: Clint Eastwood, Meryl Streep, Annie Corley

Production company: Warner Bros., Amblin Entertainment, Malpaso Productions
Themes of temporary love or infidelity are often dark, but not with the film directed, produced and starred by Clint Eastwood. The love affair was very short, just four days, which turned out to change their lives after the incident.
Meryl Streep, who plays Francesca, is able to act seductively, expressing feelings of love as well as expressing the extreme anxiety of having to choose between love and family. For the eighth time, Meryl Streep was nominated for an Academy Award in the category of Best Actress.
One True Thing [1998]
Release year : 1998

Genre: Drama

Directed by: Carl Franklin

Actors: Meryl Streep, Renee Zellweger, William Hurt

Production company: Monarch Pictures, Ufland, Universal Pictures
This family drama focuses on the story of a working woman who is forced to take care of her mother who is suffering from cancer. This poor mother-child relationship has more or less affected the atmosphere in the family. But everything changes when he learns that his mother's age is not long away. Their closeness is forced to end with the death of their mother.
Meryl Streep plays a mother struggling to recover from ovarian cancer. His acting is amazing and can capture empathy and emotions. Of course, if again she is nominated for Best Actress at the Oscars.
Doubt [2008]
Release year : 2008

Genre: Drama, Mystery

Directed by: John Patrick Shanley

Actors: Meryl Streep, Philip Seymour Hoffman, Amy Adams

Production company : Goodspeed Productions, Scott Rudin Productions
Movies with religious themes often make a sensitive impression on believers. Furthermore, it alludes to the faith and honesty of the religious leader that his followers doubt and put them in a dilemma.
Not only Meryl Streep who looks stunning in this movie but also three other actors, namely Amy Adams, Philip Seymour Hoffman and Viola Davis.
They were all nominated in the four main categories of the Academy Awards. Through their acting, the audience will be immersed in deep dilemmas and embarrassments that can shake one's beliefs.
Julie & Julia [2009]
Release year : 2009

Genre: Biography, Drama, Romance

Directed by: Nora Ephron

Actors: Amy Adams, Meryl Streep, Chris Messina

Production company: Columbia Pictures, Easy There Tiger Productions, Scott Rudin Productions
The film is based on Julie Powell's blog, published since 2002, about Julia Child's ambition to cook 524 recipes in one year in her cramped apartment. The story repeats itself between 2002 and Julia Child's heyday in 1961 when her cookbook was released.
Meryl Streep and Amy Adams met again after in the previous film Doubt [2008], they were reunited although by the end of the film, they had never met in a single scene.
The Iron Lady [2011]
Release year : 2011

Genre: Biography, Drama

Directed by: Phyllida Lloyd

Actors: Meryl Streep, Jim Broadbent, Richard E. Grant

Production company: DJ Films, Pathé, Film4
It seems that no one deserves to play Margaret Thatcher other than Meryl Streep. With a little makeup on her face, she looks exactly like the first female British Prime Minister, also one of the longest serving British Prime Ministers and world political figures of the 20th century.
Although the film itself has received mixed reactions, perhaps because the plot alternating between old and young and being the British Prime Minister makes the audience a bit confusing, Meryl Streep's performance stands out and is considered. is her best acting so far. .
Finally, through this film, Meryl Streep won an Oscar after 17 years since the last time she won the Academy Award for Best Actress, Golden Globe and BAFTA, which proves her acting quality. performance of a veteran actress whose films are always ranked in the ranks of world cinema. awards.
August: Osage County [2013]
Release year : 2013

Genre: Comedy, Drama

Directed by: John Wells

Actors: Meryl Streep, Dermot Mulroney, Julia Roberts

Production company: The Weinstein Company, Jean Doumanian Productions, Smokehouse Pictures
In this satirical family drama, the duet by Meryl Streep and Julia Roberts is so well-matched and nuanced, the film also features a host of top actors. other.
There are many scenes that show the greatness of their acting in the very emotional battle and argument between mother and son. Naturally, if both are nominated for the Oscars in the categories of Best Actress and Best Supporting Actress.
The term "elder of taro" actually exists and is associated with Meryl Streep. The older she gets, the more honed her acting becomes and the more capable she becomes, which may inspire other actresses to follow her example.
Reaching 20 Oscar nominations is not achieved by all actresses, but that is Meryl Streep's achievement up to the present time. It is certain that the next films are always waiting for the audience to enjoy the top acting quality of the actress.