Mel Gibson's name in the acting world was already a foreshadowing as his career began in the late '70s and peaked in the '90s. Some of the characters in the film will even remain associated with the film. his silhouette because he has mastered the role play. It's a pity if you miss his works.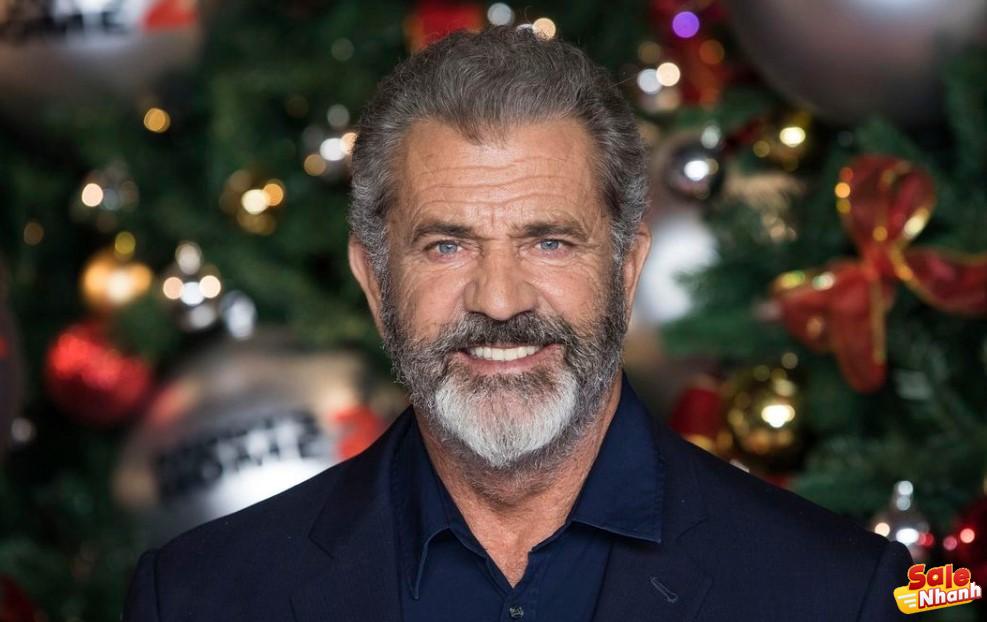 Probably, most young people idolize young actors. Can be domestic or foreign. However, it would be nice if we also learned to enjoy the work of senior actors like Mel Gibson. Here is a list of the 10 best movies of Mel Gibson, the legendary actor. Check out the movie reviews below!
Lethal Weapon [1987]
Release year : 1987

Genre: Action, Horror

Directed by: Richard Donner

Actors: Mel Gibson, Danny Glover, Gary Busey

Production company : Silver Pictures
Martin Riggs is notoriously aggressive and uncontrollable, paired with Roger Murtaugh, a cop about to retire. At first, two different characters find it difficult to work together to investigate the death of Michael Hunsaker's daughter.
After being investigated, it turned out to be related to a heroin smuggling operation and dealing with a well-known criminal organization. In Lethal Weapon, Mel Gibson plays Martin Riggs, who has just lost his wife and acts as if he has no fear of death.
The Riggs and Murtaugh duo was one of the first buddy movies to inspire similar films like Bad Boys, Rush Hour and Hot Fuzz.
Mad Max [1979]
Release year : 1979

Genre: Action, Horror, Adventure

Directed by: George Miller

Actors: Mel Gibson, Joanne Samuel, Hugh Keays-Byrne, Steve Bisley

Production company : Kennedy Miller Productions
A motorcycle gang called the Nightrider has caused a lot of trouble in Australia, which is said to be in a tumultuous time. Max Rockatansky is a cop who lost his wife and children to the Nightrider gang.
It was difficult to get justice, he ended up acting in his own way to crush the Nightrider members who killed his wife and children.
Mel Gibson played Max Rockatansky in Mad Max. The film was so iconic that it was revived back in 2015. Interestingly, Mad Max succeeded in setting the scene in a future where people's lives have been morally corrupted. , so it takes courage to uphold justice.
Conspiracy Theory [1997]
Release year : 1997

Genre: Action, Horror

Directed by: Richard Donner

Actors: Mel Gibson, Julia Roberts, Patrick Stewart

Production company : Silver Pictures
Jerry Fletcher is a taxi driver as well as a lover of conspiracy theories to the point of having his own column in a newspaper. He even went to the point of paranoia because he believed too much in conspiracies.
He accidentally became acquainted with Alice Sutton, a lawyer who specializes in listening to theories. So, where will their relationship go?
In Conspiracy Theory, Mel Gibson plays Jerry Fletcher. Mel's ability to fit the character Jerry deserves credit. His expression of constant fear and anxiety about many things as he feels that he is being watched by some is very convincing.
Edge of Darkness [2010]
Release year : 2010

Genre: Horror, Crime

Directed by: Martin Campbell

Actors: Mel Gibson, Ray Winstone, Danny Huston, Bojana Novakovic

Production company : GK Films, BBC Films, Icon Productions
Thomas Craven is a Boston homicide detective. His daughter, Emma, ​​was murdered. Craven thinks it's because of his profession that he has so many enemies. After being investigated, it turns out that Emma knows a secret company that produces nuclear. This case prompted Craven to find a higher case because it involved the government.
The character Thomas Craven in Edge of Darkness is played by Mel Gibson. Mel's acting quality in this movie is undisputed. He shows a mixture of sadness and anger. For connoisseurs of conspiracy movies, it seems Edge of Darkness deserves to be on the must-see list.
Braveheart [1995]
Release year: 1995

Genre: War, Drama

Directed by: Mel Gibson

Actors: Mel Gibson, Sophie Marceau, Patrick McGoohan, Catherine McCormack

Production company : Icon Productions, The Ladd Company
Set in the 13th century when Scotland was still a British colony under King Edward I. William Wallace, who had just married Murion, had lost his wife to murder. Feeling vengeful, he waged an uprising that drove the English to the border despite the support of the Scottish noble family.
William Wallace is a Scottish national hero. Mel Gibson, who plays his character, looks gorgeous. The epic action scenes are packed with the right portion. This film was so excellent that it took home 5 Oscars including Best Picture at the 1996 Academy Awards.
The Professor and The Madman [2019]
Release year : 2019

Genre: Drama, Historical Drama

Directed by: Farhad Safinia

Actors: Mel Gibson, Sean Penn, Natalie Dormer, Eddie Marsan

Production company: Fastnet Films, Icon Entertainment International, Voltage Pictures
Doctor Minor is a patient in a mental hospital. He was traumatized after becoming a doctor during a war. The climax is when he kills a man that usually makes him feel scared. The only thing that calmed him down was the books he used to read and write.
James Murray, the lead perfecting team for the Oxford English Dictionary, visited Minor, who sent him a quote for the dictionary. Trouble arose when Minor fell in love with the wife of the man he killed, while Murray was fired for being caught using a mentally challenged contributor.
Mel Gibson plays James Murray in The Professor and The Madman, while Sean Peen plays Doctor Minor. The film is adapted from the book of the same name by Simon Winchester. Mel and Sean's chemistry in this movie is phenomenal. The bonus is that we know the creation of the famous English dictionary.
Maverick [1994]
Release year : 1994

Genre: Western, Comedy

Directed by: Richard Donner

Actors: Mel Gibson, Jodie Foster, James Garner, Graham Greene, James Coburn, Alfred Molina

Production company : Icon Productions
Maverick is a gambler who wants to enter a card tournament with a total prize pool of $500,000. With a required capital of $25,000, Maverick is $3,000 short. He ended up making money by tricking people into successfully entering the tournament.
Mel Gibson plays Maverick, a man who is both cunning and cunning. In this comedy-drama, Mel doesn't seem to shy away from acting in a genre he doesn't usually play in. For those who like comedies with a bit of action, like Maverick, this could be a sight to behold.
Gallipoli [1981]
Release year : 1981

Genre: War, Drama

Directed by: Peter Weir

Actors: Mel Gibson, Mark Lee

Production company : Associated R&R Films
A track and field athlete named Archy Hamilton, who was said to have a bright future, put his dreams aside and joined the Australian army. He convinced his friend, Frank Dunne, to do the same. They joined the army and were sent to the Gallipoli peninsula to fight the Turkish army.
Mel Gibson played Frank Dunne in Gallipoli. This film shows how war causes the dreams of young people to be sacrificed because they are forced to join the war. Mel was able to display the message nicely in Gallipoli which in 2015 was shown in several theaters in Australia.
Get The Gringo [2012]
Release year : 2012

Genre: Action, Horror

Directed by: Adrian Grunberg

Actors: Mel Gibson, Kevin Hernandez

Production company : Icon Productions, Airborne Productions
The driver was an American robber who recklessly drove his car into the border between the US and Mexico to escape. Unfortunately, he was caught by two corrupt Mexican policemen and sent to prison.
In prison, he meets a boy and his mother, who later escaped together. Get The Gringo is an action thriller that takes us back to how crazy Mel Gibson was in Mad Max, it's just that he's not that young anymore.
The uniqueness of this film lies in the fact that the main characters are not named. Watching this movie reminds us of the works of Tarantino.
The Beaver [2011]
Release year : 2011

Genre: Comedy, Black Comedy

Directed by: Jodie Foster

Actors: Mel Gibson, Jodie Foster, Anton Yelchin, Jennifer Lawrence

Production company : Participating Media, Anonymous Content, Visualizing Abu Dhabi
Walter Black is the CEO of a depressed doll company. He tried to commit suicide but always failed. His last attempt was thwarted by a voice he believed came from a stuffed beaver. Feeling saved and becoming his identity, Walter uses the doll to communicate with people.
Mel Gibson plays Walter Black in The Beaver. This 2011 drama not only highlights one's difficulty with depression but also the relationships between family members. Prepare tissues when watching this movie because there are many touching scenes.
After you've spent some time enjoying Mel Gibson's 10 best movies, you'll probably be more open to older movies starring senior actors.
Is there a Mel Gibson movie you'd like to see first? Or maybe already? You can contribute your opinion in the comments column already provided, yes!