Mads Mikkelsen is a film star from Denmark who has had a taste of the Hollywood world through a number of films in which he has starred, such as James Bond, Marvel and the latest Harry Potter.
In the Harry Potter prequel, Mads Mikkelsen plays Grindelwald. He replaces Johnny Depp who is in trouble with his ex-wife.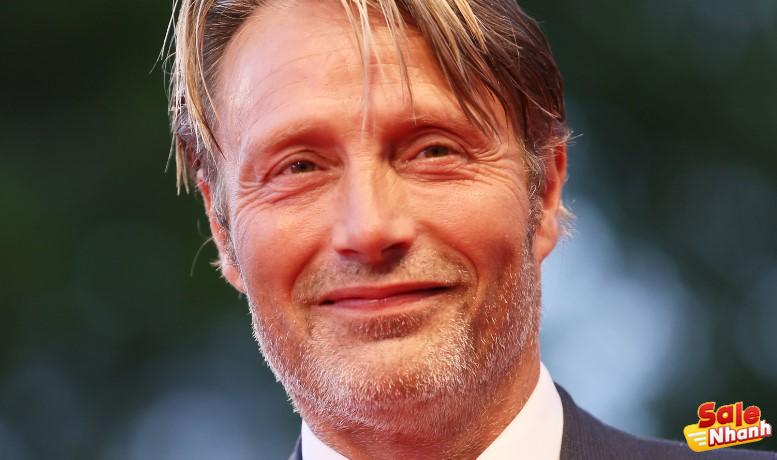 This Danish star is no stranger to villains. Before becoming Grindelward, the villain in Fantastic Beasts, he had played villains in several previous films such as Doctor Strange and Casino Royale.
Not only acting in Hollywood, Mads Mikkelsen also appeared in a number of Danish films. Here are some of Mads Mikkelsen's best movie titles.
Fantastic Beasts: The Secret of Dumbledore
Professor Albus Dumbledore learns that Gellert Grindelwald, a powerful Dark wizard, is trying to rule the wizarding world. Realizing that he cannot stop Grindelwald alone, Dumbledore chooses Newt Scamander, a magician, to lead the fight.
Newt leads a team of mages and a munggle. In this dangerous quest, they must confront Grindelwald's followers as well as magical beasts new and old.
In his latest film, Fantastic Beasts: The Secret of Dumbledore, Mads Mikkelsen plays Grindelwald, a very famous black wizard.
Another Round
Release year: 2020

Genre: Comedy & Drama

Production: Zentropa Entertainments, Zentropa International Sweden, Film i Väst

Actors: Mads Mikkelsen, Magnus Millang, Thomas Bo Larsen, Lars Ranthe

Directed by: Thomas Vinterberg
Another Round tells the story of four high school teachers who decide to do an experiment to change their boring lives. The four teachers are Martin (Mads Mikkelsen), Peter (Lars Ranthe), Tommy (Thomas Bo Larsen), and Nikolaj (Magnus Millang). They are close friends.
These four teachers teach at the Gymnasium the size of a high school. The school where they teach is in Copenhagen.
In recent years, four teachers have to deal with students who lack motivation to learn, so students are discouraged. They then discuss the theory of psychiatrist Finn Skårderud.
The theory says that if a person has about 0.05% alcohol in their body each day, that person will become more creative. The first to try was Martin.
Before teaching, he drank alcohol first. In addition to wanting to prove the theory, he also wanted to get rid of the problems he was having. Did their test work?
Doctor Strange
Doctor Strange (2016) tells the story of Stephen Strange, a famous neurosurgeon before he joined the Avengers universe.
Told Doctor Strange (Benedict Cumberbatch) got into a car accident that left his hands inoperable. Despite having surgery, it turned out that his hand still could not return to normal.
Then he tried traditional medicine because he met a patient who could recover from his paralysis. Later, Strange went to Nepal to treat his hand.
During the treatment, he was transported to another dimension. In the midst of treatment, Strange violated established rules. He tries heirloom to control time.
While trying on heirlooms, he accidentally meets Kaecilius (Mads Mikkelsen). He is a magician who seeks to awaken the darkness.
Valhalla Rising
Release year: 2009

Genre: Action, Drama, Adventure, Fantasy

Production: BBC Films, La Belle Allee Belle, Allee Productions, La

Actors: Mads Mikkelsen, Alexander Morton, Maarten Stevenson

Directed by: Nicolas Winding Refn
In 11th century Scandinavia, there was a man nicknamed One-Eye (Mads Mikkelsen). He has supernatural powers. One Eye is taken prisoner by the Norse chief Barde. Aided by a male slave, he kills the person holding him and then flees.
The two then embark on a journey to find the holy land. The journey they had to go through was not easy. Both have experienced conflict, hunger, and attacks from the sea. The journey makes One Eye find her true self.
The Hunt
Release year: 2012

Genre: Drama

Producer: Danmarks Radio (DR), Eurimages, Det Danske Filminstitut

Actors: Mads Mikkelsen, Annika Wedderkopp, Thomas Bo Larsen

Directed by: Thomas Vinterberg
Mads Mikkelsen plays a kindergarten teacher named Lucas. He was accused of indecent behavior towards a student. Klara (Annika Wedderkopp) creates an erotic image based on an image shown by her sister. The school accused Lucas of presenting himself as pictured to Klara.
When asked, Klara could not give a clear answer. But before Lucas realized the consequences of what was happening, he was immediately ostracized by society and accused of being a pedophile. A manhunt was made to prove his innocence.
Casino Royale
Release year: 2006

Genre: Action, Horror, Adventure

Production: Columbia Pictures, Casino Royale Productions, Eon Productions

Actors: Daniel Craig, Mads Mikkelsen, Eva Green, Judi Dench, Jeffrey Wright

Directed by: Martin Campbell
Casino Royale tells the story of James Bond (Daniel Craig), who goes on his first mission as Agent 00, a licensed spy who kills while on the scene. Le Chiffre (Mads Mikkelsen) is a banker for the world's terrorists.
The banker held a poker game in Montenegro to win his money back. To prevent Le Chiffre from winning the game, MI6 Boss (Dame Judi Dench) sends Bond along with Vesper Lynd (Eva Green). Bond also entered the most important poker game of his career. Can he beat Le Chiffre?
Riders of Justice
Release year: 2020

Genre: Action, Drama, Comedy

Production: Zentropa Entertainments, Zentropa International Sweden, Film i Väst

Actors: Mads Mikkelsen, Andrea Heick Gadeberg, Nikolaj Lie Kaas

Directed by: Anders Thomas Jensen
Markus (Mads Mikkelsen) is a soldier who served in Afghanistan. He returned home when he heard that his wife had died in a train accident. He has to take care of his teenage daughter.
Otto (Nikolaj Lie Kaas) and Lennart (Lars Brygmann) are looking for Markus at his house. They told him that his wife's train accident was not a coincidence.
The accident was a premeditated murder. The goal is to eliminate key witnesses who can provide evidence against the leader of the Riders of Justice motorcycle gang.
After the Wedding
Release year: 2006

Genre: Drama

Producer: Zentropa Entertainments, Sigma Films, After the Wedding0

Actors: Mads Mikkelsen, Rolf Lassgård, Sidse Babett Knudsen

Directed by: Susanne Bier
Jacob Pederson (Mad Mikkelsen) lives in the slums of Bombay, India. She helps run the Anand Orphanage as well as the School. Jacob tried to help orphans by trying several projects without success. When the orphanage he leads is about to close, Jacob receives a tempting offer.
There was a businessman willing to give him 4 million US dollars, but on the condition that he had to return to Denmark to attend the wedding of the businessman's daughter. Turns out what happened on the wedding day changed all that. He meets his past and his future.
A Royal Affair
Release year: 2012

Genre: Biography, History, Drama, Romance

Production: Zentropa Entertainments, Trollhättan Film AB, Danmarks Radio (DR)

Actors: Mads Mikkelsen, Alicia Vikander and Mikkel Boe Følsgaard

Directed by: Nikolaj Arcel
Set in 1767, British Princess Caroline (Alicia Vikander) is betrothed to King Christian VII (Mikkel Boe Følsgaard) of Denmark. The king is mentally disturbed.
The life of the princess becomes miserable. However, Christian has a doctor with him. The doctor named Dr. Johann Struensee (Mad Mikkelsen) is from Germany.
Johann is the only one who can influence the King. He also began to carry out reforms in Denmark using Christianity. Turns out Caroline was in love with the doctor and they had an affair.
It turns out that their enemies from the conservatives used the relationship to get rid of them. Both of them had a tragic fate.
Arctic
Release year: 2018

Genre: Adventure & Drama

Production: Armory Films, Pegasus Pictures, Armory Films

Actors: Mads Mikkelsen, Tintrinai Thikhasuk, Maria Thelma Smáradóttir

Directed by: Joe Penna
Arctic tells the story of survivors of a plane crash in the Arctic. The man's name is Overgård (Mads Mikkelsen). He has an accident with a female passenger (Maria Thelma Smáradóttir).
The Overgrd must decide whether to stay in a safe place or continue to the perilous North Pole for help. In an attempt to save himself, he saw a helicopter. The Overgård tried very hard to get the helicopter's attention but always failed.
After being attacked from exhaustion, he lies down with the female passenger and prepares to accept his fate. As his eyes closed, the helicopter finally landed behind them.
Those are 10 films by Mads Mikkelsen, a Danish actor known for his acting skills that have been recognized by the Hollywood film industry. This is evidenced by appearing in a number of famous Hollywood films such as Doctor Strange, Casino Royale and most recently Fantastic Beasts: The Secret of Dumbledore.
But unique in some of these Hollywood films, Mads is always played the villain. This makes him seem like an expert for evil characters. This is different from his roles in Danish films which have much more diverse characters. By the way, have you seen the latest Mads Mikkelsen movie? Do you think his acting is as good as Johnny Depp's?