Who doesn't know Luke Hemsworth? This Australian actor plays more in TV series than in movies. Even his name became widely known after he played the character Nathan Tyson in the series called Neighbors (2001).
The eldest brother of Chris and Liam Hemsworth has also successfully starred in a number of famous films. Call it Crypto (2019), an action movie that is very stressful to watch. Then, the movie Kill Me Three Times (2014) immediately took his career to the top.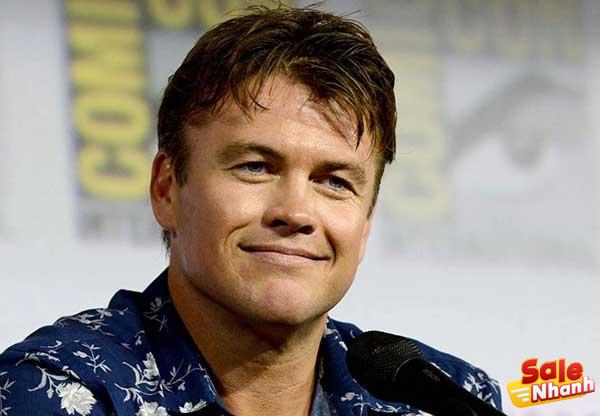 In addition to these two movies, there are actually several other movies starring Luke Hemsworth. Are you curious about the famous movies that Luke Hemsworth has starred in? For your curiosity, you can read more complete information below.
Kill Me Three Times
Release year: 2014
Genre: Black Comedy, Horror
Production: Cargo Entertainment, Feisty Dame Productions, Media House Capital, Parabolic Pictures Inc., Soundfirm Australia, Stable Way Entertainment
Directed by: Kriv Stenders
Actors: Sullivan Stapleton, Alice Braga, Teresa Palmer, Callan Mulvey, Luke Hemsworth, Bryan Brown, Simon Pegg
The first film that we will discuss is of course Kill Me Three Times (2014), this is the film that made Luke Hemsworth's name worldwide.
This movie is really stressful, because it tells the life of a professional assassin. However, the whole story is presented in comedy form, so that the audience can enjoy while enjoying the plot.
In this film, Luke Hemsworth only had the opportunity to play a supporting role. He plays a handsome man named Dylan, who turns out to be having an affair with Alice Taylor. That woman is the wife of a professional assassin named Jack.
The Osiris Child
Release year: 2016
Genre: Science Fiction
Produce: Madman Entertainment
Directed by: Shane Abess
Actors: Kellan Lutz, Daniel MacPherson, Isabel Lucas, Rachel Griffiths, Temuera Morrison, Teagan Croft
Belonging to the action, science fiction genre, The Osiris Child (2016) is a film that tells the story of human civilization on a new planet. In addition to Luke Hemsworth, this film also stars Kellan Lutz, Daniel MacPherson, Isabel Lucas, Rachel Griffiths, Temuera Morrison to Teagan Croft.
The film follows Lieutenant Kane Sommerville, trying to save his daughter, Indi. The reason was, the land the princess occupied was in danger of being destroyed, because the military officials were about to blow up one of the reactors there. Will Lieutenant Somerville succeed in saving his daughter?
Crypto
Release year: 2019
Genre: Drama, Thriller
Production: Grindstone Entertainment Group, YP, Film Mode Entertainment, Dynasty Pictures
Directed by: John Stalberg Jr.
Actors: Beau Knapp, Alexis Bledel, Luke Hemsworth, Kurt Russell
Crypto (2019) is a movie that makes you nervous to watch. The film directed by John Stalberg Jr. adapted from a unique and curious story.
Not stopping there, he also picked up a series of veteran Hollywood actors with names that cannot be underestimated. In this film, Luke Hemsworth is also listed as one of the supporting actors.
Crypto (2019) tells the story of Martin, an OmniBank employee working at the Anti-Money Laundering unit. After being fired, he meets an old friend named Earl, who turns out to be trading cryptocurrencies on the Dark Web.
The Reckoning
Release year: 2014
Genre: Crime, Thriller
Produce: Reckoning Productions
Director: John V. Soto
Actors: Luke Hemsworth, Viva Bianca, Jonathan LaPaglia, Hanna Mangan-Lawrence, Alex Williams
Directed by director John V, Soto, The Reckaming (2014) is an Australian horror film that you must see. Even the film starring Luke Hemsworth took home a trophy from the British Independent Film Festival in London.
In the film, Luke Hemsworth will play detective Jason Pearson. This man has been mysteriously killed so his best friend, Robbie Green, has come to investigate. It turns out that Jason was involved in a murder and drug operation case that ended up endangering his own life.
Infini
Release year: 2015
Genre: Science Fiction
Produce: Vertical Entertainment
Directed by: Shane Abess
Actors: Daniel MacPherson, Grace Huang, Luke Hemsworth
Infini (2015) became the prestigious project of director Shane Abbess, who wanted to make a science fiction film in the style of the 70s-80s. He cast Daniel MacPherson, Grace Huang and Luke Hemsworth as the lead actors.
This film tells the story of a rescue team sent to an off-world mine to save Whit Carmichael.
Luke Hemsworth will play a character named Charlie Kent who is also part of the rescue team. He and his colleagues had to isolate biological weapons to bring them to the surface.
Then he must also protect his life, when a biological epidemic also threatens to take the lives of all rescue members.
River Runs Red
Release year: 2018
Genre: Horror
Produce: Cinedigm
Directed by: Wes Miller
Actors: Taye Diggs, John Cusack, George Lopez
Playing a police officer, who can resist the charm of Luke Hemsworth? For example, in the movie Red River (2018).
This time he will play the role of an arrogant cop who kills an innocent child. Unfortunately, the child he killed was the son of a famous judge named Charles Coleman Sr.
The African-American judge seeks revenge when his son is killed in an illegal overtaking. Charles Coleman Sr. He himself is in charge of this case, but he is helpless because two policemen are protected by the system. As a result, the judge retaliates in his own way secretly behind the law.
The Anomaly
Release year: 2014
Genre: Science Fiction
Production: Unstoppable Entertainment, The Tea Shop & Film Co.
Directed by: Noel Clarke
Actors: Noel Clarke, Ian Somerhalder, Brian Cox, Alexis Knapp
The Anomaly (2014) may be one of Luke Hemsworth's films that Indonesians must see. This is because director Noel Clarke's film uses Bali as the main setting in his film. Furthermore, several local film crews from Bali were also hired because the shooting took place in different locations.
The film tells the story of the Alpha team of 5 elite soldiers who are sent on a mysterious mission, they are sent to an ancient ruins in the middle of the forest to study the strange paranormal activities there. In this film, Luke Hemsworth plays special agent Richard Elkin.
Hickok
Release year: 2017
Genre: Drama
Production: Status Media & Entertainment, Avery Productions, Vision Tree
Director: Timothy Woodward Jr.
Actors: Luke Hemsworth, Trace Adkins, Kris Kristofferson, Bruce Dern
How does it feel to be a fugitive living being chased from city to city by so many people? This is how Luke Hemsworth feels when he plays a character named Bill Hickok.
As a result of the mistakes made, this man could not live peacefully for a long time. The reason is that people are hunting him for great rewards and making the whole city buzz.
Film directed by Timothy Woodward Jr. will amaze you with Luke Hemsworth's ingenious acting. Unfortunately, the commentary on the story line is so boring that the excitement of chasing Hickok is less interesting.
Death of Me
Release year: 2020
Genre: Horror
Production: Samuel Marshall Films, 13 Films, Media Finance Capital, Envision Media Arts
Directed by: Darren Lynn Bousman
Actors: Maggie Q, Luke Hemsworth
Turning to the horror genre, this time Luke Hemsworth will co-star with Maggie Q in Death of Me (2020). They will play a couple named Neil and Christine who decide to go on vacation to Thailand.
But on their way to a remote village, many strange events continue to bother them.
Some incidents even put their lives in danger. The two of them had difficulty finding help because they were in a strange place and far from the local population. What is really disturbing this couple's journey?
Encounter
Release year: 2018
Genre: Science Fiction
Manufacturing: –
Director: Paul J. Salamoff
Actors: Luke Hemsworth, Anna Hutchison, Tom Atkins, Glenn Keogh, Vincent M. Ward, Cheryl Texiera, Christopher Showerman
Returning to the sci-fi genre, Encounter (2018) is actually quite curious. This film directed by Paul J. Salamoff tells the story of the discovery of a spaceship in the field.
To tell this story, Luke Hemsworth was set to be the main character. He will play a character named Will Dawkins, alongside Ann Hutchison as Jessica Dawkins.
This movie is about an extraordinary discovery in a rural area, namely a spaceship that accidentally crashed there.
Trying to inspect the plane, Will and Jessica Dawkins find an alien creature and bring it back to their home. But this incident was eventually overheard by government agents. They finally did an investigation.
Considering the various movies mentioned above, it can be said that Luke Hemsworth enjoys the sci-fi and fantasy genre. This is because most of the films he plays are in the sci-fi genre and often present unusual stories. So do you want to see the above movies?
Salenhanh – Product review blog
Address: 115 Nguyen Van Qua, Tan Hung Thuan Ward, District 12, Ho Chi Minh City
Website: https://salenhanh.com/en
Mail: Salenhanh.com@gmail.com
#salenhanh #Reviewsalenhanh