If you are a fan of Korean dramas and movies, you are probably no stranger to the face of actress Lim Ji-Yeon. This actress born in 1990 has appeared in many TV series and movies, many of which have received high public appreciation.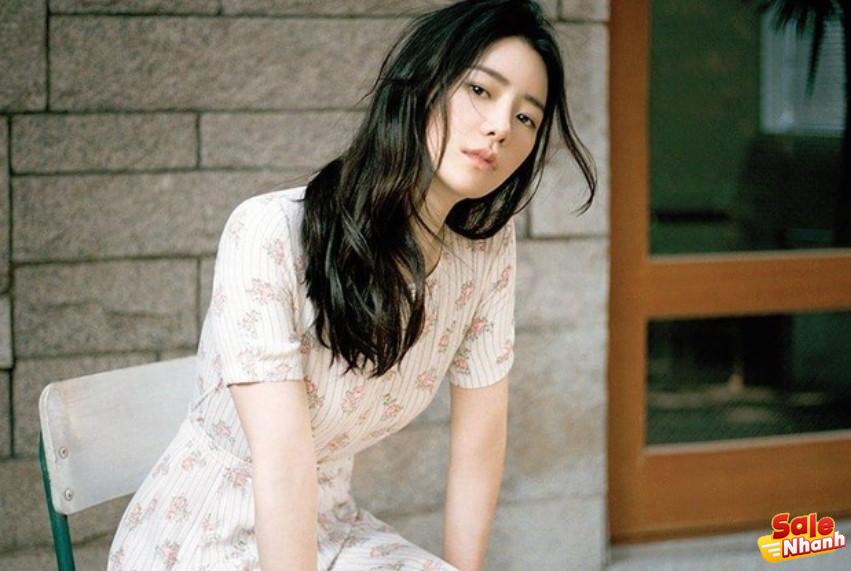 Lim Ji-Yeon began her career in the Korean entertainment industry by starring in short films as well as theater plays. Her name began to shine when she co-starred with Song Seung-Heon in the movie called Obsession in 2014. And up to now, Lim Ji-Yeon has appeared in 5 movies. What are you curious about? The following is a discussion of Lim Ji-Yeon's 5 films.
Romance in Seoul
Release year : 2014
Genre: Romance, Drama
Production : Seoul Independent Film Festival
Directed by: Cho Hyun-Chul, Choi Si-Hyung, Jeong Hyeok-Gi, Jung Jae-hoon, Kim Tae-Yong-I, Lee Jeong-Hong, Lee Woo-Jeong
Actors: Go Hyun, Park Ju-Hee, Lee Chae-Eun, Ryu Hye-Young, Yeo Soo-Ah, Cho Hyun-Chul, Yoon-Park, Kim Soo-ah, Kim Min-Jae, Koo Kyo-hwan, Han Seul-Gi, Lee Min-Ji
Romance in Seoul is a short series of 6 chapters. The first series titled "Young Time" is about Jong-Su missing his old roommate Young-Ju. However, Jong-Su feels embarrassed because he misses someone who is not his partner. Meanwhile, Young-ju knows that one day Jong-Su will miss him.
The second chapter or "Seoul Life" describes the story of Ki-Chul and Min-Ha who have lived together for 3 years in the Greenhouse built by Min-Ha. Until one day Ji-hye suddenly entered their lives.
After that, the third series titled "Tenderness" tells the story of a couple Yoon and Cheol who are spending time together on a hill. Suddenly, a naughty idea flashed in Cheol's head. However, this really angered Yoon and ended up with Yoon taking out all the things he didn't like about Cheol.
"Spring Fever" is the fourth part of this drama that tells the story of Sang-Won, a part-time employee at an electronics store. He has a secret relationship with Moon-Ju, the owner of the shop next door where he works. However, one day, he feels suspicious about their relationship.
Meanwhile, the story from the good chapter 5 "Soldier and the Leopard" begins with chef Min-Jae enjoying his nap. And suddenly a part-timer Ji-Hong wakes him up. And finally, "Dempsey Roll" tells the story of Byeong-goo, who wants to return to the world of boxing despite suffering from binge drinking syndrome.
Romance in Seoul is Lim Ji-yeon's first film and here she plays a cameo role. The film was screened for the first time at the Seoul Independent Film Festival (SIFF) 2013. However, it was not until 2014 that Romance in Seoul was released to the public.
Obsessed
Release year : 2014
Genre: Romance, Romance, War
Produce : Iron Pack Ltd
Director : Kim Dae Woo
Actors: Song Seung-heon, Lim Ji-Yeon, Cho Yeo-Jeong
In the same year, Lim Ji-Yeon's second film, Haunting, hit the market again. Different from previous films where he played a cameo role, in this film Lim Ji-yeon takes on the lead role of Jong Ga-Heun and here he plays a role with veteran actor Song Seung-heon.
The context of the film takes place in 1969, tells the story of Colonel Kim Jin-Pyong returning to his homeland after the Vietnam War ended. Upon his return, he received the title of war hero and will soon be promoted to General.
One day, Kyung Woo-Jin is an officer assigned with Kim Jin-Pyeong. Not long after, Kim Jin-Pyeong met Kyung Woo-Jin's wife, Jong Ga-Heun. Kim Jin-Pyeong is attracted to Jong Ga-Heun and tries to approach him. Until they finally decided to start their forbidden relationship.
For her performance in the role of Jong Ga-Heun, Lim Ji-yeon won her first award as Best New Actress at the film event Korea Film Critics Association Awards and Daejong Film Awards. year 2014.
The Treacherous
Release year : 2015
Genre: History
Produce : Soo Film, Finecut Co., Ltd
Director : Min Kyu Dong
Actors: Ju Ji-hoon, Kim Kang-woo, Chun Ho-jin, Lim Ji-yeon, Lee Yoo-young
The story of the film titled The Treachrous begins with Yeonsan beginning to reveal his madness and cruelty by brutally killing royal nobles as a form of revenge for his mother's death. Later, Yeonsan appoints his friend Im Soong-Jae and his father as important officials in the kingdom.
They were tasked with finding 1000 beautiful women from all over the country. And regardless of social status and marital status, these women were still forced to undergo a series of tests and training to become King Yeonsan's concubines. Then the conflict begins when one of the concubines has the ambition to kill the king.
In the historical drama depicting the brutality of King Yeonsan, Lim Ji-yeon takes on the role of an ambitious concubine named Dan-Hee.
Luck-Key
Release year : 2016
Genre: Comedy, Action
Produce : Yong Film Inc, Showbox Corp
Director : Lee Gae Byok
Actors: Yoo Hae-jin, Lee Joon, Jo Yoon-Hee, Lim Ji-Yeon
If Lim Ji-Yeon's previous project was a drama with serious themes, this time Lim Ji-Yeon is trying her hand at an action comedy. And in the movie called Lucky Key, Lim Ji-Yeon takes on the role of Song Eun-Joo
The plot of the movie Luck-Key begins with Hyung-wook as a famous professional assassin who never fails. One day he went to the sauna, but unfortunately slipped on the bar of soap and lost consciousness.
Instead of helping, Jae-Sung, an unknown actor who saw the incident, trades Hyung-wook's locker key with him. When Jae-sung opens his locker, he finds a luxury car key and a luxury apartment key. And without thinking, he immediately took advantage of the opportunity.
On the other hand, Hyun-Wook wakes up with amnesia. And since the locker keys were exchanged, he assumed he was Jae-sung. While trying to recall his identity, Hyung-wook tries to continue Jae-Sung's actor life. And because of his original profession, he was able to do well in action scenes and become famous as an actor.
Tazza: One Eyed Jack
Release year : 2019
Genre: Crime, Gambling, Drama
Produce : Sidus Corporation, MCMC, BA Entertainment
Director : Kwon Oh-kwang
Actors: Park Jung-Min, Ryoo Seung-bum, Choi Yu-Hwa, Woo Hyeon, Yoon Je-Moon
After 3 years without participating in a movie project, Lim Ji-Yeon finally returned to the big screen by starring in a movie called Tazza: One Eyed Jack. And in this gambling-themed movie, Lim Ji-Yeon plays Young-Mi, a member of the "Single Eyes" team.
The story of this movie starts with Il-Chul losing at gambling and ending with a huge debt. Il-Chul was almost empty-handed because he couldn't pay his debt. However, he survived thanks to the help of the legendary gambler "One-Eyed". Later, Il-chul begs One-Eyed to teach him and joins the One-Eyed team.
After he joined, the One-Eye team devised a plan to win the big jackpot. Everything is going according to plan, until a mistake happens and leaves the team in a life-or-death situation.
That is a list of 5 Lim Ji-Yeon movies worth watching. So which title of Lim Ji-Yeon will you put on your watch list? Write your answer in the comments column, OK!
Salenhanh – Product review blog
Address: 115 Nguyen Van Qua, Tan Hung Thuan Ward, District 12, Ho Chi Minh City
Website: https://salenhanh.com/en
Mail: Salenhanh.com@gmail.com
#salenhanh #Reviewsalenhanh