Returning to drama, her character Lee Eun Pyo is said to be related to young mothers in Korea. Her character in the movie Green Mother Association (2022) made many mothers realize that in addition to studying, it turns out that the children's condition must be a top priority.
Even her performance in this movie has been called a grand comeback and once again revived her already faded name.
Lee Yo Won herself is no stranger to K-Drama lovers, this 1980-born actress is one of the senior celebrities.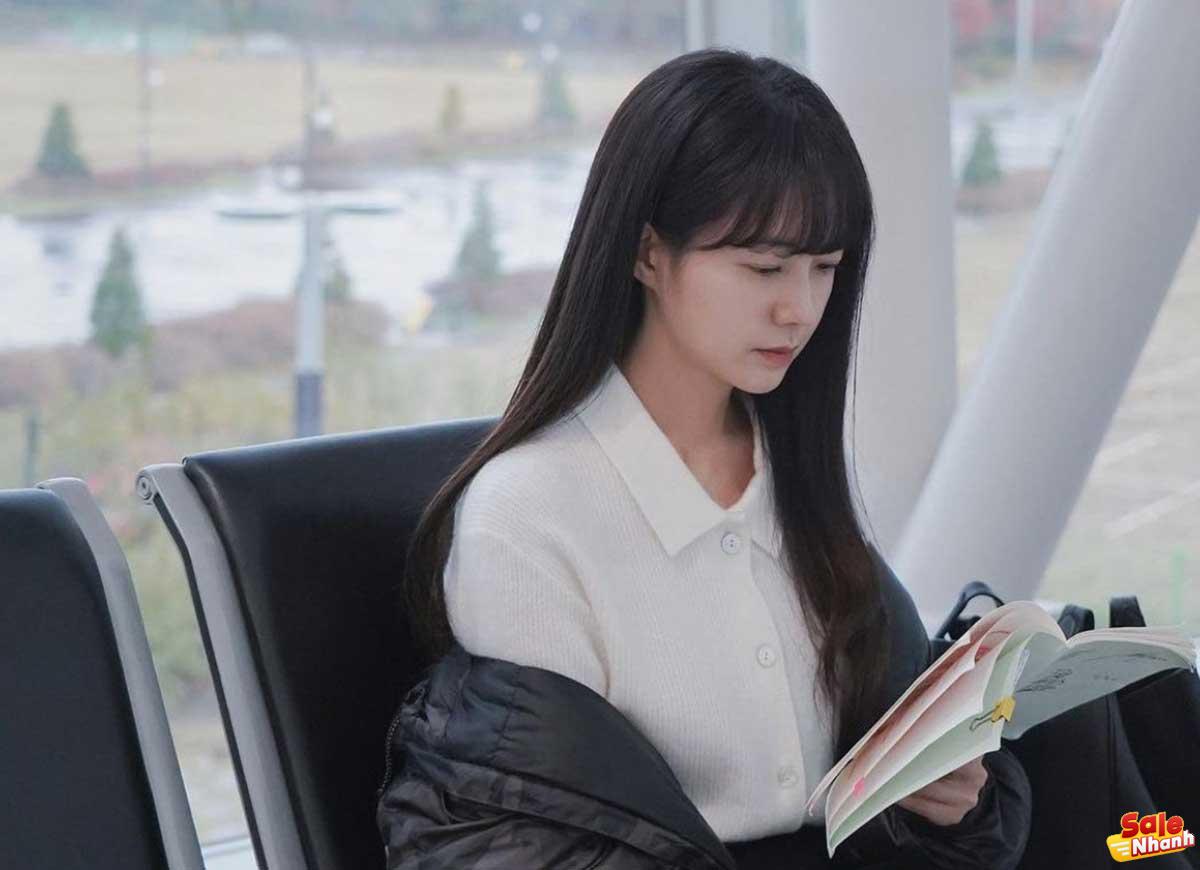 Her name became famous after starring in the dramas Queen Seondeok (2009) and 49 Days (2011). In addition to some of the films mentioned above, actually Lee Yo Won has appeared in many hit dramas that you may not know.
So, this time, Salenhanh.com will share some popular drama recommendations starring Lee Yo Won. So what drama is there? To no longer be curious, you can immediately see the full information below.
Green Mothers Club
Release year 2022
Genre Drama, Friendship
Director Ra HaNa
Cast Lee Yo Won Choo Ja Hyun Kim Gyu Ri Jang Hye Jin Joo Min Kyung
Lee Yo Won's role in the TV series Green Mothers Club is undeniably associated with the lives of today's young mothers.
They compete to provide the best education for their children but forget about the child's psychology.
As a result, the parenting style that they think is the best, instead of helping the child develop well, actually leaves them emotionally hurt.
Playing a character named Lee Eun Pyo, Lee Yo Won has portrayed a flexible mother character. This woman is so kind, she tries her best to support her child's growth and development.
But the various pressures and cases he faces have made Eun Pyo forget her own personality to the point of almost sacrificing her family.
Avengers Social Club
Release year: 2017
Genre: Drama, Comedy, Friendship
Produce: JS Pictures
Directed by: Kwon Seok-jang, Kim Sang-ho
Actors: Lee Yo-won, Ra Mi-ran, Myung Se-bin
Episodes: 12 Episodes
Who said women are weak? The proof is that Lee Yo Won will fight against her own husband through the movie Avengers Social Club (2017), which also stars Ra Mi Ran, Myung Se Bin and Lee Jun Young, it's really interesting. and fun.
The story begins when three middle-aged women meet and intend to take revenge on those who harmed them.
In this drama, Lee Yo Won will play a character named Kim Jung Hye who gets married because of an arranged marriage.
Their family is fine at first, until a high school student named Lee So Gyum arrives and claims to be her husband's child. Jung Hye feels very heartbroken, she wants to take revenge on her husband who cheated on her.
49 Days
Release year 2011
Genres Body Swap , Fantasy , Horror , Romance
Director Jo Young Kwang
Cast Lee Yo Won Nam Gyu Ri Jung Il Woo Jo Hyun Jae Bae Soo Bin Seo Ji Hye
49 Days (2011) can indeed be said to be a film that is increasingly asserting its name in the Korean entertainment industry.
Although it was not successful in Korea, it turned out that this film succeeded in fascination with a large international audience, including Indonesia.
This fantasy drama tells the story of Song Yi Kyung, who shares a body with the soul of a woman named Shin Ji Hyun.
Lee Yo Won will play the main character Song Yi Kyung, a woman who has lost her passion for life. After her fiance died in a tragic accident, Song Yi Kyung lived in misery and even had suicidal thoughts.
But since living life with Shin Ji Hyun, Song Yi Kyung finally finds out the secret of her fiancé's death that calms her heart.
Queen Seondeok
Release year 2009
Genres Drama , History , Politics , Romance
Director Kim Keun Hong , Park Hong Kyun
Cast Lee Yo Won Go Hyun Jung Park Ye Jin Kim Nam Gil Yoo Seung Ho Uhm Tae Woong
Adapted from a true story, the film by Kim Geun-hong and Park Hong-kyun tells the story of the first woman with the title of Queen Silla.
Chosen to play the lead role, Lee Yo Won plays Princess Deokman, who later becomes the first woman to rule the kingdom. Unlike the other princesses, Deokman has never experienced luxury.
Since he was a child, he was banished from the Kingdom because his mother was afraid that her daughter would be killed by Mi Shil. Until Deokman matures, he returns to the kingdom to overthrow Mi Shil and embrace a destiny he never had before.
Fyi, this film has won many prestigious awards and brought Lee Yo Won's name to the forefront.
The Running Mates: Human Rights
Release year: 2019
Genre: Drama
Produce: Daydream Entertainment
Director: Kim Yong Soo
Actors: Lee Yo-won, Choi Gwi-hwa
Episodes: 14 Episodes
Adapted from the novel by Song Shi Woo, The Running Mates: Human Rights (2019) is really worth watching. This Kim Yong-soo-produced film drew Lee Yo-won and Choi Gwi-hwa as the main characters.
In addition, the film chronicles the struggles of workers in the investigation department of the Korean National Human Rights Commission to find out the truth of various violations.
Here, Lee Yo Won will play the character Ha Yoon Seo with a dark past. This woman has kept her feelings and childhood experiences to herself, that's why she wants to help people so much.
But he and his colleagues are always at odds because their different ways of working can affect one's life.
Different Dreams
Release year: 2019
Genre: Historical, Romance
Produce: Imong Studio Cultural Company
Director: Yoon Sang-ho
Actors: Lee Yo-won, Yoo Ji-tae, Lim Ju-hwan, Nam Gyu-ri
Episodes: 40 Episodes
Returning to acting in historical dramas, this time Lee Yo Won will help Korea's independence process. Different Dreams (2019) tells the story of Korea at that time, which was still struggling because it was still a colony of Japan.
Nationalist armed groups were formed in secret, to help defend the country from colonialism.
Playing a character named Lee Young Jin, Lee Yo Won plays a surgeon who is also a secret agent.
This woman was raised by a Japanese general, but secretly became a secret agent for the Korean government. How do you think Lee Young Jin will prevent the Japanese occupation of Korea?
My Horrible Boss
Release year: 2016
Genre: Romance, Comedy, Drama
Producer: Samhwa Networks, Drama House (JTBC)
Director: Lee Hyung Min
Actors: Lee Yo-won, Yoon Sang-hyun
Episodes: 16 Episodes
Usually playing the role of a patient and quiet woman, this time Lee Yo Won will play a very different character.
In My Horrible Boss (2016), he will transform into a very emotional boss named Ok Da Jung. Co-acting with Yoo Sang Hyun, the chemistry between boss and subordinate makes them both humorous and romantic.
Since Ok Da Jung's character is super sensitive and explosive, it's no surprise that people hate her.
But behind her arbitrary and emotional attitude is actually a secret hidden by Ok Da Jung. The only person who can see this face is Nam Jung Ki, played by Yoon Sang Hyun.
The King's Doctor
Release year: 2012
Genre: Historical, Medical
Producer: Kim Jong-hak Production, AStory
Director: Lee Byung-hoonChoi Jung-gyu
Actors: Cho Seung-woo, Lee Yo-won
Episodes: 50 Episodes
Having a fairly long episode count, The King's Doctor (2012) is a lot of fun to watch. The drama, starring Lee Yo Won and Cho Seung Woo, is set in a historical context during the Joseon Dynasty.
The story of Bae Gwang Hyun, a special animal healer appointed as an official in the palace. He was the kingdom's first veterinarian and the best acupuncturist in Asia at the time.
Play as Kang Ji Nyeong, as Kang Ji Nyung, Bae Gwang Hyun's childhood friend. This girl works in the kingdom as a servant of Princess Sook He, the younger sister of King Hyun Jong. Kang Ji Nyung will later have a love affair with Baek Gwang Hyun.
Empire of Gold
Release year: 2013
Genre: Politics, Drama, Romance
Producer: The Story Works (SBS), Drama House
Director: Jo Nam Kook
Actors: Go Soo, Lee Yo-won, Son Hyun-joo
Episodes: 24 Episodes
This movie seems to have a complex and complete conflict, from family, love to power. These three are strong reasons why Empire Gold (2013) could become one of the most popular TV series.
The drama starring Lee Yo Won and Go Soo is filled with various dramas and politics that will make your blood boil.
Plays the role of Choi Seo Yoon, the daughter of the Chairman of Sung Jin Group, who has a rich and rich life.
Like most noble women, Choi Seo Yoon is fearless and has high self-esteem.
Even so, the various political intrigues taking place around her have made this girl intend to give up power and live a simple life.
Night Lights
Release year: 2016
Genre: Romance
Produce: Night Light SPC
Director: Lee Jae-dong
Actors: Lee Yo-won, Jin Goo, Uee
Episodes: 20 Episodes
Working with Jin Goo and Uee, Lee Yo Won returned to greet fans through the drama "Night Light" (2016). This film directed by Lee Jae-dong looks a bit mysterious, because it shows how "money is called god".
The lives of two girls have different fates, but they both share an interest in money. Lee Yo Won returns as an evil female character named Seo Yi Kyung, the future CEO of Society.
This woman shows how money works in her life, she can get rid of anyone with just money. Often choosing many different types of characters, Lee Yo Won deserves to be called a talented actress.
Besides, the different dramas he plays always intrigues me, because he doesn't just act in romantic dramas. His appearances in comedy and crime movies look cool and very charismatic.
Salenhanh – Product review blog
Address: 115 Nguyen Van Qua, Tan Hung Thuan Ward, District 12, Ho Chi Minh City
Website:  https://salenhanh.com/en
Mail: Salenhanh.com@gmail.com
#salenhanh #Reviewsalenhanh