For viewers who love Korean dramas, it must be no stranger to the image of beautiful actress Lee Soo Min. Starting her career as a child, Lee Soo Min has now become an adult woman.
Recently, her name was frequently searched online after she starred in the TV series Revenge of Others (2022). Playing the role of Kuk Ji Hyeon, she will play a rude and bully girl.
Her phenomenal performance in the film made her name often talked about. Admittedly, Lee Soo Min's name is more famous as a web series actor.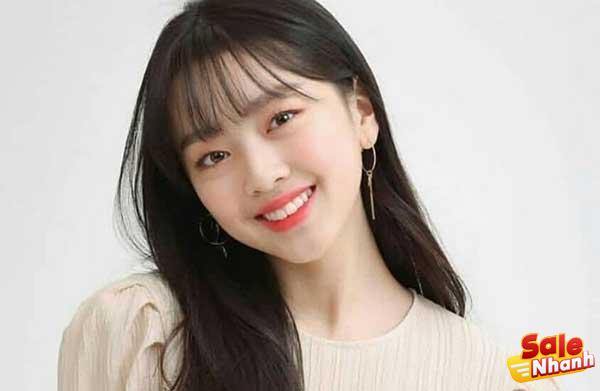 The reason is that Lee Soo Min plays more web dramas than commercial dramas. Even so, the quality of Lee Soo Min's acting should not be underestimated.
Talking about the movie starring Lee Soo Min, Salenhanh has some hints about the movie starring this beautiful actress. Want to know what the movie has? In order not to miss the information, you can read it below.
Revenge of Others
Release year 2022

Genre Action , Crime , Family , School , Teen , Thriller

Director Kim Yoojin

Cast Shin Ye Eun Park Solomon Seo Ji Hoon Chae Sang Woo Lee Soo Min Jung Soo Bin
Undeniably, Revenge of Others (2022) is the film that became his best breakthrough as an adult. You can watch this movie by director Kim Yoo Jin on Disney+ Hotstar. Lee Soo Min will be competing in acting with Shin Ye Eun and Lomon as the main characters. The character played by Lee Soo Min is really memorable, a beautiful bully.
Lee Soo Min plays Kuk Ji Hyeon, who is known to be one of the influential girls in school. He easily bullies Ok Chan Mi along with his friends.
The Other's Revenge (2022) tells the story of Chan Mi trying to find out who killed her twin brother. This girl is sure that her brother did not commit suicide but was killed by someone.
Two Universes
Release year 2022

Genre Comedy, Romance

Director Lee Je Hee

Cast Lee Soo Min Kim In Seong Ryu Eui Hyun
Turning to the drama aired by Naver TV, this time Lee Soo Min was cast in the main role in the drama "Two Universes" (2022).
This beautiful actress will be competing in acting with Kim Im Seong, Ryu Eui Hyun, and Bae Woo Hee, who are also lined up as the main characters. Lee Soo Min herself plays Kim Byul, a fatalist who feels pessimistic about her life.
This girl is not insecure, but she feels her fate in love and life is not as lucky as others. That's why Kim Byul recklessly went to see fortune-telling and discovered an unexpected truth.
It turned out that he had met two men named Woo Joo that really made his heart flutter. The first Woo Joo is her future husband, while the second Woo Joo is a man who fits her criteria.
The King's Affection
Release year 2021

Genre Drama , History , Romance

Director Song Hyun Wook

Cast Park Eun Bin Rowoon Nam Yoon Su Choi Byung Chan Bae Yoon Kyung Jung Chae Yeon
Who just realized that Lee Soo Min is one of the actors of the movie The King's Affection (2021). Actually, it's not surprising that Lee Soo Min only appeared in a supporting role. In the movie directed by Song Hyun Wook, it turns out that Lee Soo Min will play a worker at Samgaebang named Bang Young Ji.
The King's Affection (2021) tells the story of a princess from the kingdom of Joseon forced to disguise herself as her twin sister. Dam Yi must live like his brother, Crown Prince Lee Hwi, to save the dynasty. However, his identity is almost made public, fortunately, a teacher named Jung Ji Woon often helps him.
100% Era
Release year 2021

Genre Romance , Youth

Manager

Cast Yoo Jung Woo Lee Soo Min
100% Era (2021) is a drama series starring Lee Soo Min and Yoo Jung Woo. With a duration of 8 episodes, the drama tells a sweet school-age love story and makes the audience excited. Lee Soo Min will play the role of Baek Hee Jae, a student who is trying to get good grades in school.
He goes to one of the best schools and accidentally meets Lee Shi Dae. In the beginning, both focused on learning, so it was understandable that both of them always had to get 100%. But as time passes, Lee Shi Dae and Baek Hee Jae discover new things. It turns out that young love is so beautiful, even though there are many trade-offs.
The Rebel
Release year 2017

Genre Drama

Director Kim Jin Man

Cast Kim Sang Joong Yoon Kyun Sang Chae Soo Bin
Returning to the historical drama, Lee Soo Min was also ranked as an actor in the MBC drama called The Rebel (2017). The film, directed by Kim Jin Man, will star Yoon Kyun Sang, Chae Soo Bin, and Lee Ha Nui in the lead roles. In this drama, Lee Soo Min will play a supporting character named Hong Uh Ri Ni or Sang Hwa.
This girl is known as Mo Gae's youngest daughter and Gil Dong's younger sister. The Rebellion (2017) tells the story of the son of a fisherman named Hong Gil Dong against the tyranny of King Yeonsangun. Coming from the lowest class, this man stole from the rich and divided his wealth among the poor around him.
Hanging On
Release year 2020

Genre Drama

Director Oh KwanJin

Cast Jung Sang Hoon Lee Hyun Yi Lee Jin Hyuk Lee Soo Min
Switching to the drama broadcast by JTBC, Lee Soo Min was cast in the main role of Hanging On (2020). This romcom drama will be directed by Oh Kwan Jin and adapt the story from the popular webtoon by Shin Tae Hoon.
This time, Lee Soo Min will compete in acting with Jung Sang Hoon, Lee Hyun Yi to Lee Jin Hyuk and Hong Bi Ra in the lead roles.
Lee Soo Min will play the role of Jung Joo Ri, the youngest child of the Jung Kwa Jung family. This girl looks pretty cute on the outside, but in her third year of middle school, she feels stressed.
As a result, Jung Joo Ri vented her frustration by eating a lot. She is used to everything that happens to her father, mother and brother, this girl has a life of her own.
Not a Robot
Release year 2019

Genre Romance, Science Fiction

Manager

Cast Lee Soo Min Ji Min Hyuk
With sci-fi and romance genres, Not a Robot (2019) seems like you can't afford to miss it. The drama that you can watch on Naver TV Cast will star Ji Min Hyuk and Oh Se Eun in the lead roles.
As for the plot, this drama will be written by Kim Yi Rang and it is guaranteed to keep you entertained with its simple premise.
Lee Soo Min herself will play Cha Ga Eun, who isolates herself from the world. This girl seems quiet, until she meets a guy named Ah Do Young.
It turns out this guy is a housekeeper robot who goes to school with Cha Ga Eun. Ah Do Young's presence in Cha Ga Eun's life makes her happier, although many troubles also arise.
Starring more in online dramas, I'm sure you've never seen one of the dramas starring Lee Soo Min.
Moreover, the films and characters played by this beautiful actress are diverse and always iconic. In addition to the above dramas, Lee So Min has actually appeared in popular dramas such as Abyss (2019) and Cross (2018).
Salenhanh – Product review blog

Address: 115 Nguyen Van Qua, Tan Hung Thuan Ward, District 12, Ho Chi Minh City

Website: 

https://salenhanh.com/en

Mail: Salenhanh.com@gmail.com

#salenhanh #Reviewsalenhanh