Lee Eun Rae, better known as Lee Si Young, is a South Korean actress who has acted in many movies, dramas, variety shows, and music videos.
This beauty used to study at Dongduk Women's University. Eun Rae aka Si Young was once a boxer or amateur boxer, you know! She has also won several women's amateur boxing matches.
Si Young has been active in the entertainment industry since 2008. In 2017, she married businessman Cho Seong Hun and now has a son.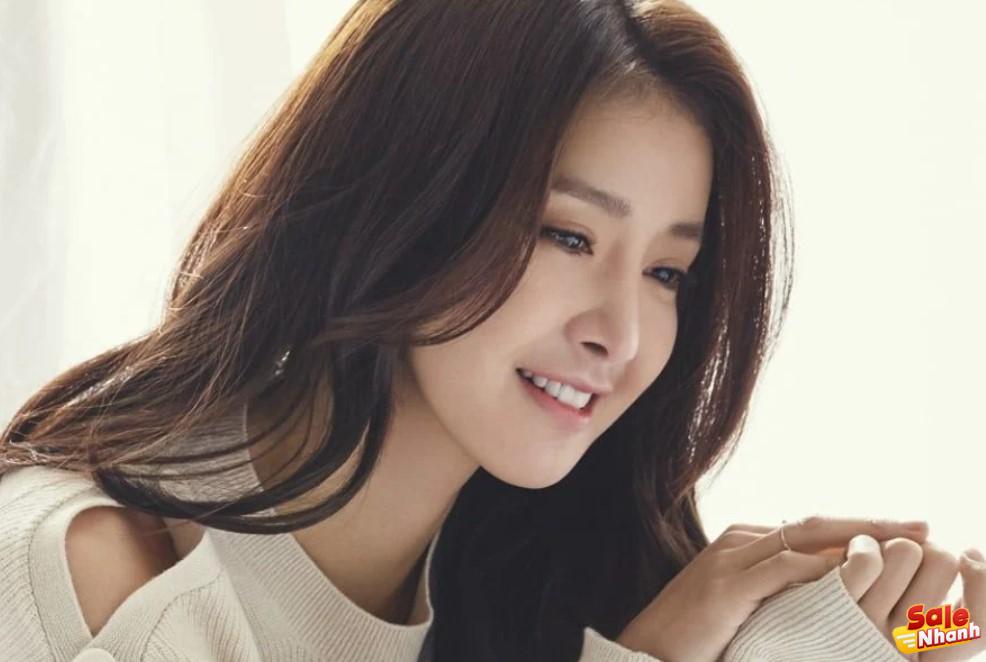 Witnessing her actions, Si Young is undoubtedly one of the actresses who plays in every character she plays. For example in the movie "Sweet Home". She worked out to build muscle for 6 months before filming.
Isn't it great, mother of one? After that, what movies did Lee Si Young act in? Now, check out the summary from Salenhanh below!
No Mercy
Release year: 2019
Genre: Action
Producer: Joy N Cinema, FilmA Pictures
Directed by: Im Gyeong Taek
Actors: Lee Si Young, Park Se Wan, Lee Joon Hyuk, Choi Jin Ho, Lee Hyung Chul, Kim Won Hae, Kim Jung Pal, Ahn Se Ha, Lee Ja Eun, Seol Jung Hwan
In Ae (Lee Si Young) is a female bodyguard. By chance he witnesses a politician raping his sister, Eun Hye (Park Se Wan). He was forced to attack the politician and was then stabbed in one of his eyes. Therefore, he received a sentence of 1.5 years in prison.
After being released, In Ae did not expect that her sister would be taken advantage of by her schoolmates. Eun Hye was raped by many people. In the end, Eun Hye was kidnapped. In Ae goes to the police station, but they don't want to take action. That made In Ae decide to deal with it on her own.
He started out as a gangster by threatening a classmate to bully Eun Hye. Then, he ruthlessly pursues the perpetrators of kidnapping and trafficking his sister.
Killer Toon
Release year: 2013
Genre: Satire, Psychological, Horror, Horror
Production: Filma Pictures, Line Film, CJ Entertainment
Directed by: Kim Yong Gyun
Actors: Lee Si Young, Um Ki Joon, Hyun Woo, Moon Ga Young, Kwon Hae Hyo, Kim Do Young, Kim Hae Eun, Kim So Yeon, Oh Yoon Hong, Lee Do Yeob, Kim Ji Young, Oh Kwang Rok, Kim So Hyun, Lee Yong Nyeo
Looks like Lee Si Young often acts in horror movies? This time he plays Kang Ji Yoon. He is a famous webtoon cartoonist.
One day, he is put on a suspect list by a private detective Lee Ki Cheol (Um Ki Joon). Because, a series of murder cases identical to his horror webtoon have been found.
It all started with the webtoon publisher, Ji Yoon, who died a horrible death. Then how does Ji Yoon prove that he's innocent, huh?
How To Use Guys With Secret Tips
Release year: 2013
Genre: Romance, Comedy
Manufacturing: –
Directed by: Lee Won Suk
Actors: Lee Si Young, Oh Jung Se, Park Yeong Gyu, Kim Jung Tae, Lee Won Jong, Bae Sung Woo, Jun Seong Kim, Kim Min Jae, Kyung Soo Jin, Ahn Yong Joon, Cheon Jin Ho, Yang Yoon Young , Hwang In Chung, Anton
Choi Bo Na (Lee Si Young) is an assistant commercial director of a television station. He always does whatever his boss tells him to do. Due to his busy work schedule, he did not have time to take care of himself. He always looks messy.
Of course, this was one of the factors that kept him from dating for years. Once while filming a commercial, while walking on the beach without him knowing, the crew went to Seoul without him.
Bo Na is forced to find a motel on the beach. He found a quirky stall selling instructional tapes. With the persuasion of the stall owner, Bo Na finally bought a tape on 'how to use men with different persuasion'. Bo Na had no idea that the tape would change her life.
Meet The In-Laws
Release year: 2011
Genre: Drama, Comedy
Production: Pictures with perspective
Directed by: Kim Jin Young
Actors: Song Sae Byeok, Lee Si Young, Baek Yoon Sik, Kim Soo Mi, Kim Eung Soo, Park Chul Min, Kim Jung Nan, Jung Sung Hwa, Park Hyo Joo, Kim Do Yeon, Jung Woong In, Lee Young Beom , Gil Hae Yeon, Kim Yang Woo
Hyun Joon (Song Sae Byeok) is a romance manga writer from an idyllic family in South Jeolla Province. He falls in love with a beautiful girl named Da Hong (Lee Si Young).
When Da Hong's father forces him to go to an arranged marriage with another man, Hyun Joon hastily proposes to her. However, they realize that Da Hong's wealthy family will immediately reject Hyun Joon because of the difference in economic status.
Da Hong's relatives openly find out the truth about Hyun Joo's family, and then threaten her. But because of his love for Da Hong, Hyun Joo with steadfast will tried to overcome all obstacles that existed. Then will she manage to marry Da Hong?
The Divine Move
Release year: 2014
Genre: Action
Production: Showbox / Mediaplex, MAYS Entertainment, Azit Film
Directed by: Jo Bum Gu
Actors: Jung Woo Sung, Leo Beom Soo, Ahn Sung Ki, Kim In Kwon, Lee Si Young, Ahn Gil Kang, Lee Do Kyeong, Choi Jin Hyuk, Jung Hae Kyun, Ahn Seo Hyun, Kim Myung Soo, Hwang Choon Ha
Tae Seok (Jung Woo Sung) plays the backstage role for his brother who plays baduk against one of the gangsters, Seon Soo 'Player' (Choi Jin Hyuk). Seon Soo is under the tutelage of a woman named Bae Kkob 'Belly Button' (Lee Si Young).
However, Tae Seok is arrested, so a problem arises that leads to his brother's death. As if that wasn't enough, Tae Seok is framed by notorious underground gambler Sal Soo (Lee Beom Soo), in the murder of his own brother.
Tae Seok also served 7 years in prison. After his release, he, along with Kkong Soo 'Tricks' (Kim In Kwon), Joo Nim 'The Lord' (Ahn Sung Ki), and Heo 'The Carpenter' (Ahn Gil Kang), began to plan the details. to get revenge on Sal Soo. and his people.
Tae Seok slowly begins to infiltrate Sal Soo's inner circle and his gambling. He destroyed Sal Soo's people one by one. However, Tae Seok's identity is eventually discovered by Sal Soo, and they engage in a battle that will ultimately determine their fate.
Couples
Release year: 2011
Genre: Romance, Comedy
Manufacturing: –
Directed by: Jeong Yong Ki
Actors: Kim Ju Hyuk, Lee Yoon Ji, Lee Si Young, Oh Jeong Se, Gong Hyung Jin, Won Woong Jae
Yoo Suk (Kim Joo Hyuk) was abandoned by Na Ri (Lee Si Young) via SMS. Meanwhile, Na Ri continues to find true love. Bok Nam (Oh Jung Se) is secretly in love with his best friend's girlfriend. Byung Chan (Gong Hyung Jin), who doesn't believe in love.
And, Ae Yeon (Lee Yoon Ji) still keeps the rhinestone ring from her ex. This is the story of 5 desperate people who realize that they are attached to each other. They fell in love with each other, and some became a couple in unexpected ways.
Hoodwinked Too! Hood vs. Evil
Release year: 2011
Genre: Computer-Animated 3D, Comedy
Producer: Kanbar Entertainment, Kanbar Animation, Arc Production
Directed by: Mike Disa
Actors: Hayden Panettiere, Glenn Close, Patrick Warburton, Joan Cusack, Bill Hader, Amy Poehler, Cory Edwards. Lee Si Young is the voice of Red Puckett (Little Red Riding Hood) for the movie Korean Dubbed.
Wolf, Granny and Twitchy are on a mission to save Hansel and Gretel from an evil witch named Verushka. However, Granny is also kidnapped. Meanwhile, Red Puckett is training with a mysterious group called the Sisters of the Hood, where he learns that all the secret recipes for the powerful truffles have been stolen.
Little Red Riding Hood is tasked by detective Nicky Flippers to find the recipe and save her grandmother. He begins to travel with the help of Wolf and Twitchy. The rescue action was chaotic, but Hansel and Gretel survived. Later, Granny convinces the two to join her team.
Sooni, Where Are You?
Release year: 2010
Genre: Comedy
Manufacturing: –
Directed by: Kim Ho Joon
Actors: Lee Tae Sung, Park Hae Mi, Shin Yi, Han Chul Woo, Uhm Choon BAe, Shim Won Cheol, Jung Kyung Ho, Ahn Seok Cheon, Kim Yeon Soo, Kim Jae Hong, Ji Dae Han, Lee Si Young
Sarah (Park Hae Mi), Rami (Shin Yi) and Kwang Su (Lee Tae Sung) have $100 million in gambling debt. In their struggle to raise money, they are informed of a missing high-value diamond.
The three of them work together to find the diamond. Meanwhile, the Choon Bae group competes with Sarah, Rami, and Kwang Su, and sabotages their efforts.
In this drama, Lee Si Young plays Jo Yeon, a reporter is filming when Sarah and a loan shark are chasing Rami. This incident caused an incident and spread the news, so Lee Si Young insisted on interviewing the loan shark.
Five Senses of Eros: Believe In The Moment
Release year: 2009
Genre: Omnibus, Drama
Produce: Daisy Entertainment
Directed by: Oh Ki Hwan
Actors: Kim Dong Wook, Lee Si Young, Jung Eui Chul, Shin Se Kyung, Song Joong Ki, Lee Sung Min
Three pairs of students, students have been friends since high school. Jae Hyuk (Song Joong Ki) is dating Su Jeong (Shin Se Kyung). Sang Min (Jung Eui Chul) is in love with Se Eun (Lee Si Young). And, Ji Woon (Kim Dong Wook) is as busy as Yun Jung (Lee Sung Min).
But, once doubted the relationship with his partner. They decided to swap partners for 24 hours. Jae Hyuk swaps dates with Yun Jung, Sang Min with Su Jeong, and Ji Woon with Se Eun. But, then, they go back to their respective partners. Except Sang Min and Se Eun have chosen their own path.
The Righteous Thief
Release year: 2009
Genre: Action, Adventure, Crime, Comedy
Produce: Sio Film Co., Ltd
Directed by: Jeong Yong Ki
Actors: Lee Si Young, Lee Beom Soo, Kim Ja Ok, Kim Soo Ro, Sung Dong Il, Kim Do Young, Park In Hwan, Go Eun Mi, Jang Gi Beom, Jo Hee Bong, Ryu Ui Hyun, Jin Taek Park , Kim Joo Hyuk, Kim Hyeok
Hong Mu Hyeok (Lee Beom Soo) is a music teacher at a high school. He is quiet and mysterious. Surprisingly fact, he is clearly the 18th generation of Hong Gil Dong's family which is famous as a bandit of corrupt people.
But, this criminal loves to help the needy. Like Robin Hood, but a modern version. This time, Hong Mu Hyeok is tasked with destroying a businessman who specializes in bribing politicians for profit, Lee Jeong Min (Kim Su Ro).
Meanwhile, a newly appointed special prosecutor, Song Jae Pil, also wants to arrest Jeong Min. But, couldn't find the proper way, so he had to make a deal with Mu Hyeok. Our main character, Mu Hyeok, finally finds out that Jae Pil is the older brother of Song Hyeon Hwa (Lee Si Young).
Well, that is a list of 10 movies that have the participation of Lee Si Young. Obviously he can play different characters. And, his bravery as an actor deserves to be appreciated. Out of the 10 movies above, have you seen any? Or maybe, one of them is your favorite?
Salenhanh – Product review blog
Address: 115 Nguyen Van Qua, Tan Hung Thuan Ward, District 12, Ho Chi Minh City
Website: https://salenhanh.com/en
Mail: Salenhanh.com@gmail.com
#salenhanh #Reviewsalenhanh