Actor Lee Sang Yeob recently collaborated with Seo Ye-ji in the drama Eve started his career in the acting world in 2007. At that time he played the lead role in the drama. television titled A Happy Woman.
He played a supporting role and played the role of Kim Yo-han. A year later, he had the opportunity to star in the movie A Man Who Was Superman, although the role was very small.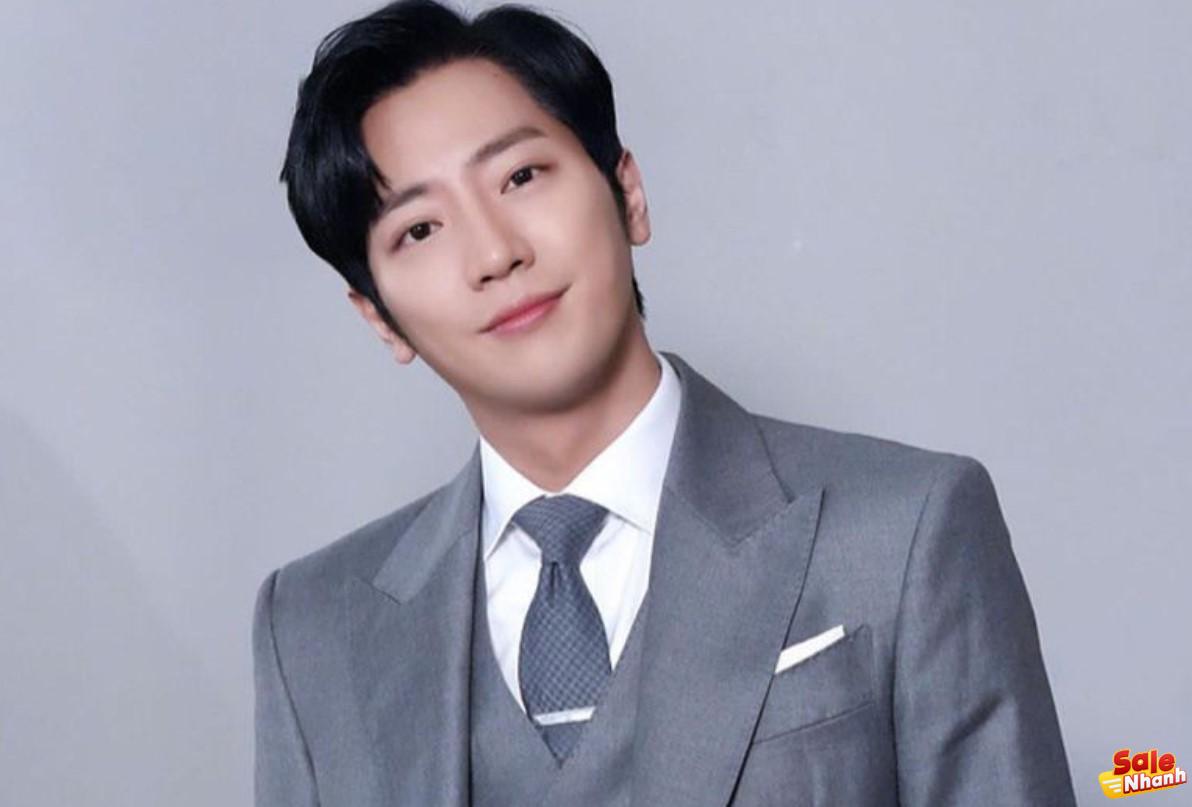 Now his name has appeared in Korean dramas. Lee Sang Yeob co-starred with famous Korean actors and actresses such as Bae Suzy, Jung Hae-in and Lee Jong-suk in the drama While You Were Sleeping.
Not only acting in dramas and movies, Lee Sang-yeob is also a guest on Running Man. So, now we will discuss the dramas that have the participation of Lee Sang-yeob.
While You Were Sleeping
Release year 2017
Genres Comedy , Fantasy , Legal , Mystery , Romance , Supernatural
Director Oh Choong Hwan, Park Soo Jin
Cast Bae Suzy Lee Jong Suk Jung Hae In Lee Sang Yeob
While You Were Sleeping tells the story of a woman who can see an accident in her dreams before it happens. The woman's name is Nam Hong-joo (Suzy).
There is also a prosecutor named Jung Jae-chan (Lee Jong-suk). He is willing to do anything to prevent accidents from happening.
Lee Sang-yeob's role in this film is Lee Yoo-beom, a former prosecutor turned criminal defense attorney.
One day, Hong-joo and Jae-chan have the same dream about an accident that will happen to Jong-joo and Yoo-beom. The story then continues as Hong-joo and Jae-chan dream in their sleep.
Once Again
Release year: 2020
Genre: Drama, Romance
Producer: Bon Factory Worldwide, Studio Dragon
Director: Lee Jae Sang
Actors: Lee Min-jung, Lee Sang-yeob
Episodes: 100
The movie Once Again tells the story of the family Song Young-dal (Cheon Ho-jin) and Jang Ok-book (Cha Hwa-yeon). They have been married for many years and have three children. However, the lives of three children overwhelmed them both.
The eldest child and second family life ended in divorce. Now his third child, namely Song Na-hee, is also equal to three.
Na-hee is a successful pediatrician, but her marriage to her husband, Yoon Gyu-jin (Lee Sang-yeob) is on the verge of divorce.
Eve
Release year 2022
Genres Crime , Drama , Psychological Romance , Politics , Romance
Director Park Bong Sub
Cast Seo Yea Ji Park Byung Eun Yoo Sun Lee Sang Yeob
Lee Sang-yeob's latest drama is Eve. In this movie, he collided acting with Seo Ye-ji. Eve is a romantic drama about a woman's divorce lawsuit against a corporation worth 2 trillion won and has caused a stir in Korea.
It turned out that this lawsuit was part of a well-thought-out revenge scheme over the course of 13 years.
In this drama, Lee Sang-yeob plays the youngest member of the National Assembly named Seo Eun-pyung.
Although his political career is flourishing, Eun-pyung is willing to throw everything away just for the sake of his love for Lee Ra-el (Seo Ye-ji).
On the Verge of Insanity
Release year: 2021
Genre: Comedy, Office
Produce: IWill Media
Director: Choi Jung In
Actors: Moon So-ri, Jung Jae-young, Kim Ga-eun, Lee Sang-yeob
Episodes: 16
The film, titled On the Verge of Insanity, tells the story of experienced office workers who struggle to survive when changes occur in their offices.
This Hanmyung Electronics employee is in a threatened position due to layoff issues in their office.
Lee Sang-yeob plays a character named Han Se-kwon. He's a troublemaker trying to get in the way of steady advancement. His desire is to become the number one employee in the company where he works.
Good Casting
Release year: 2020
Genre: Action, Comedy
Produce: Box Media Corporation
Director: Choi Young-hoon
Actors: Yoo In-young, Choi Kang-hee, Lee Sang-yeob, Kim Ji-young, Lee Jong-hyuk, Lee Jun-young
Episodes: 16
This time, Lee Sang-yeob's role is a CEO. Good Casting is an action comedy genre that tells the story of three women who are promoted to become field agents at the National Intelligence Service (NIS). They are sent secretly on a secret mission.
Lee Sang-yeob in this movie plays Yoon Seok-hoo. He is a wealthy CEO of Ilkwang Hi-Tech, but he is not good at love.
Seok-ho is a handsome, polite CEO and comes from a well-to-do family. He tries to find out the secret of his father's sudden death.
One day, he meets an agent named Baek Jang-mi (Choi Kang-hee). The agent looks a lot like his first love. Jang-mi's appearance makes Seok-he suspicious. He began investigating the agent.
Love Affairs in the Afternoon
Release year: 2019
Genre: Drama, Romance, Drama
Produce: Pan Entertainment
Director: Kim Jung Min
Actors: Ye Ji-won, Park Ha-sun, Jo Dong-hyuk, Lee Sang-yeob
Episodes: 16
In 2019, Lee Sang-yeob starred in the drama remake titled Afternoon Love Story. The Japanese version of this movie is called Hirugao: Afternoon Love Story.
His role in this drama delighted fans as he had a hot scene with his co-star Park Ha-sun.
Park Ha Sun plays Son Ji-eun. He is a part-time employee working in a grocery store.
Her life is pretty boring until she meets a man named Yoon Jung Woo (Lee Sang Yeob).
Jung-woo is a biology teacher who is more interested in nature than people. However, one day, he falls in love with Ji-eun.
My Wife's Having an Affair This Week
Release year: 2016
Genre: Romance, Romance, Family
Produce: Drama House
Director: Kim Seok-yoon
Actors: Song Ji-hyo, Lee Sun-kyun, Lee Sang-yeob, BoA, Ye Ji-won, Kim Hee-won
Episodes: 16
Another drama remake of dorama starring Lee Sang-yeob. This time he appeared in My Wife's Have An Affair This Week, which was adapted from a TV series titled Konshu Tsuma ga Uwaki Shimasu. The series aired on Fuji TV in 2007.
According to Do Hyun-woo (Lee Sun-gyun), a TV producer thinks he is very lucky to have a happy marriage as well as a good career.
However, his happiness was immediately shaken when he accidentally saw a short text message from his wife. His wife, Jung Soo-yeon (Song Ji-hyo) receives a text message from a man named Michael.
Confused and with no one around to help, he turned to online forums for advice.
His colleague Ahn Joon-young (Lee Sang-yeob) is a married man, but instead he likes his co-worker, Kwon Bo-young (BoA). Bo-young becomes a single woman after divorcing her husband.
Meanwhile, Choi Yoon-gi (Kim Hee-won), his friend who is a lawyer, is a master seducer. He tries his best to keep his wife from knowing about his affair.
Top Star Yoo Baek
Release year 2017
Genres Adventure , Comedy , Coming of Age , Drama , Family , Romance , Youth
Director Yoo Hak Chan
Cast Kim Ji Suk Jeon So Min Lee Sang Yeob Heo Jung Min Lee Ah Hyun
Top Star Yoo Baek tells the story of a top star named Yoo Baek (Kim Ji-suk). He was the one who caused a big scandal so he was exiled to an island called Yeojeuk.
On the island, he lives in the countryside and meets a woman named Oh Kang-soon (Jun So-min).
Yoo Baek started to approach Kang-soon. Meanwhile Lee Sang-yeob (Choi Ma-dol) is a famous fisherman in his village.
Since childhood, he has been friends with Kang-soon and considers him as his idol. Knowing that Yoo Baik was approaching Kang-soon, Man-dol did not keep silent either. He competes for Kang-soon.
Master of Revenge
Release year: 2016
Genre: Revenge
Producer: Verdi Media, Celltrion Entertainment
Director: Kim Jong-yeon
Actors: Jo Jae-hyun, Chun Jung-myung, Lee Sang-yeob, Jeong Yoo-mi, Gong Seung-yeon
Episodes: 20
Moo Myung-yi (Chun Jung-myung) is an orphan. He seeks revenge against a famous chef named Kim Gil-do (Jo Jae-hyun).
His enemy is a noodle master. Kim Gil-do has spent years building a restaurant business based on a stolen noodle recipe book. The book belongs to Go Gil-young (Kim Jae-young), the father of Moo Myung-yi.
Meanwhile, Park Tae-ha (Lee Sang-yeob) is a boy raised by a drug addict. Park Tae-ha has an inner conflict.
He is confused as to whether he should join the fight against Kim Gil-do as well or become like Kim Gil-do instead.
A Little Love Never Hurts
Release year: 2013
Genre: Romance, Family
Produce: iWill Media
Directed by: Kim Nam-wonChoi Byung-gil
Actors: Lee Sang-yeob, Hong Soo-hyun, Shin Da-eun, Seo Ji-seok
Episodes: 50
In 2013, Lee Sang-yeob appeared in the drama titled A Little Love Never Hurts. Here, he finally got the lead role. He plays a character named Jung Jae-min, who is asked to re-evaluate the true meaning of family.
This happens after his father, Jung Hyun-soo (Park Geun-hyung), falls in love with Hong Soo-ae (Cha Hwa-yun), the mother of his girlfriend Song Mi-joo (Hong Soo-hyun).
Her boyfriend's father and mother plan to get married, so Jae-min and Mi-joo have to break up. However, both cannot accept their parents' relationship.
It was Lee Sang-yeob's 10 dramas that made him a formidable name in the acting world. Thanks to his roles in a number of TV series that he starred in such as Once Again, Love Affair in the Afternoon, On the Verge of Insanity and A Little Love Never Hurts, he has excellently won several awards.
Lee Sang-yeob's resume is amazing. He is a chaebol because he is the only grandson of Kim Jong-min, a famous businessman who is an executive at POSCO and Dongkuk Steel.
Salenhanh – Product review blog
Address: 115 Nguyen Van Qua, Tan Hung Thuan Ward, District 12, Ho Chi Minh City
Website:  https://salenhanh.com/en
Mail: Salenhanh.com@gmail.com
#salenhanh #Reviewsalenhanh