Lee Jun Ho or more informally known as Junho is a member of the second generation K-pop group 2PM. After years of tasting success as a group, each member of 2PM began to develop their own solo career and Junho was no exception, who ventured into the world of acting.
Lee Jun Ho started to step into the acting world in 2013 when he starred in the movie "Cold Eyes". 3 years ago, he just started acting in dramas through the tvN drama "Memory". After that, Lee Jun Ho continued to extend his cinematic path when participating in a number of movie projects and dramas. However, Jun Ho had to suspend activities in 2019 because of his military service.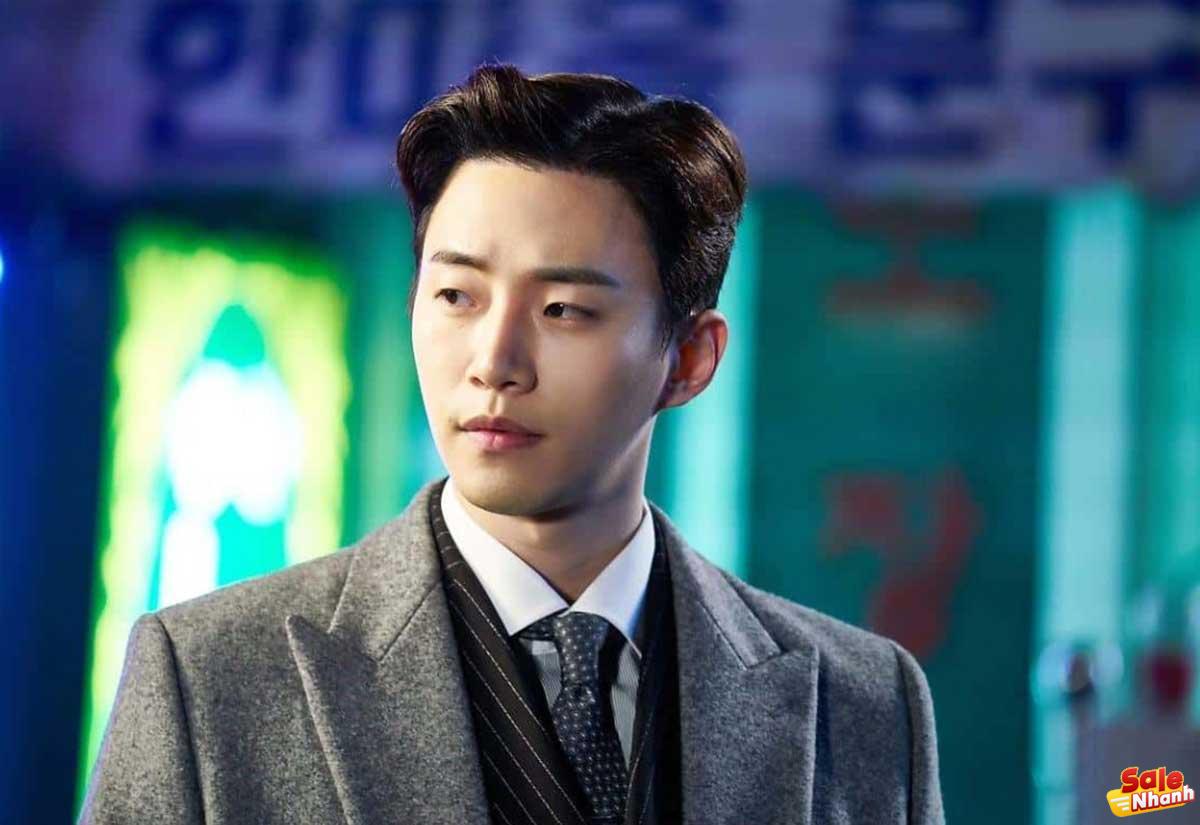 Finally, in March 2021, Lee Jun Ho was officially discharged from the army. It is known that Jun Ho is currently considering an offer to star in an MBC historical drama with actress Lee Se Young. So, while waiting for Lee Jun Ho's latest drama project to air, let's reminisce about the dramas starring Lee Jun Ho before enlistment!
Good Manager
Release year : 2017
Genre: Business, Comedy, Drama
Network : KBS
Production : Logo Film
Directed by: Lee Jae Hoon, Choi Yoon Seok
Actors: Namgoong Min, Nam Sang Mi, Lee Jun Ho, Jung Hye Sung
Episodes : 20
Through this movie Good Manager, Lee Jun Ho shows off his acting skills by playing the villain, Seo Yul, who loves money and power. This character was originally a prosecutor who planned to investigate corrupt practices in Chinese corporations. However, the CEO asked him to join the company as CFO and Seo Yul accepted the offer.
Then Seo Yul meets Kim Sung Ryong, the new, intelligent Chief Accountant. Behind that, Sung Ryong is actually a fraudster specializing in embezzlement of money. His reason for joining China Group was even to embezzle money so he could move to Denmark. The irony is that Sung Ryong is actually trying to save the company from high-level corruption.
The dynamic "friend but foe" relationship between Seo Yul and Sung Ryong adds a fresh sense of humor to the whole story. Lee Jun Ho and Nam Goongmin even won the "Best Couple" award at the 2017 KBS Drama Awards. Not only that, but Lee Jun Ho also won the trophy for the "Best Actor" category at the same event.
Just Between Lovers
Release year : 2017
Genre: Psychological, Romance, Romance
Network : JTBC
Produce : Celltrion Entertainment
Director : Kim Jin Won
Actors: Lee Jun Ho, Won Jin Ah, Lee Ki Woo, Kang Han Na
Episodes : 16
Not long after his success in Good Manager, Lee Jun Ho greeted the audience with the lead role in the JTBC romantic drama "Just Between Lovers" or "Rain or Shine". Here Lee Jun Ho joined as the main character named Lee Kang Doo, 180 degrees different from Seo Yul. Through this character, Lee Jun Ho shows his emotional acting skills.
In his story, at the age of 15, Lee Kang Doo was an athlete with the dream of becoming a national soccer player. However, an incident of the S Mall building collapsed forced Kang Doo to bury his dream. The incident left him seriously injured. And unfortunately, Kang Doo's father became one of the 48 victims.
Years after the incident, Kang Doo is still dealing with both physical and emotional pain. His life is a mess and he often gets into fights. Until one day, he was invited to work on a project to build a new building to replace S Mall.
Through this project, Jun Ho works with a number of S Mall crash survivors, namely Ha Moon So and Lee Ki Woo. Together, they try to deal with the trauma and make peace with the past.
Confession
Release year : 2019
Genre: Horror, Mystery, Law, Drama, Investigation
Network : tvN
Produce : Ace Factory
Directed by: Kim Chul Gyu, Yoon Hyun Gi
Actors: Lee Jun Ho, Yoo Jae Myung, Nam Ki Ae, Shin Hyun Bin
Episodes : 16
Confession is Lee Jun Ho's last film before he completes his mandatory military service. In this mystery crime drama, Lee Jun Ho regained his confidence to play the main character Choi Do Hyun. Besides, he also co-starred with veteran actor Yoo Jae Myung, who was known through the films Reply 1988 and Stranger.
The story of Confession begins with Choi Do Hyun, who spent his childhood in the hospital because of his heart disease. One day, a miracle gave him the opportunity to receive a donor's heart. However, shortly after the successful operation, the father was charged with murder and received the death penalty.
Years after the tragedy, the adult Choi Do Hyun is now working as a lawyer. He also remains determined to justify his father. With the help of senior detective Ki Choon Ho and reporter Han Yoo Ri, Choi Do Hyun investigates a case involving his father and begins to unravel a mystery that has been buried for years.
Wok of Love
Release year : 2018
Genre: Food, Comedy, Romance, Drama
Network : SBS
Produce : SM C&C
Directed by: Park Seon Ho, Ham Joon Ho
Actors: Lee Jun Ho, Jang Hyuk, Jung Ryeo Won
Episodes : 38
Pan of Love, also known as Greasy Melo, is a romantic comedy drama series produced by SM that aired in 2018 on SBS. Through this drama, Lee Jun Ho tests his acting skills by playing a professional chef named Seo Poong.
In order to perfect the characters and cooking scenes in the drama "Wok of Love", Lee Jun Ho even put in the effort to train with a professional chef. His hard work was not in vain. Thanks to his role as chef Seo Poong, Junho was nominated for the "Top Excellence Award" at the 2018 SBS Drama Award.
In his story, Seo Poong is the top chef at a Chinese restaurant owned by a 6-star hotel called Giant Hotel. However, Seo Poong got into a problem that got him kicked off the field. Now, Seo Poong is the chef and co-owner of Hungry Wok, a casual Chinese restaurant across from the hotel where he used to work.
The restaurant owner, Chil Seong was originally a gangster. He takes over the restaurant to provide a workplace for his fellow inmates in prison. Later, Chil Seong meets Seo Poong and bankrupt heir Sae Woo, who begs him for help.
Memory
Release year : 2016
Genre: Law, Romance, Life, Drama, Family, Medical
Network : tvN
Produce : MI Co., Ltd
Director : Park Chan Hong
Actors: Lee Sung Min, Kim Jee Soo, Park Jin Hee
Episodes : 16
Memory is Lee Jun Ho's first time appearing in a drama in Korea. In his first film, Lee Jun Ho took on a supporting role named Jung Jin. He is a junior lawyer working at the same law firm as Park Tae Suk. Jung Jin has a good work ethic, but tends to get angry easily.
This drama titled Memories revolves around the story of Park Tae Suk, a famous lawyer who is diagnosed with Alzheimer's disease. Tae Suk tries his best to cover up his illness and solve the last case before his memory starts to fade. In the midst of his efforts, Tae Suk begins to realize the value of life and the meaning of family.
The touching story of the movie "Memory" has attracted the interest of other drama producers. In 2018, Japan remade this drama with the title Kioku. Even Lee Jun Ho and Lee Sung Min were invited as guests in the remake. Not only that, Memory is also rumored to remake the US version for Showtime cable channel.
Uncontrollably Fond
Release year : 2016
Genre: Comedy, Romance, Drama, Psychological
Network : KBS
Produce : Samhwa Networks, SidusHQ
Directed by: Park Hyun Suk, Cha Young Hoon
Actors: Kim Woo Bin, Bae Suzy, Im Joo Hwan, Im Ju Eun
Episodes : 20
The story of Uncontrollable Love begins with Shin Joon Young and Noh Eul, who had a relationship as teenagers. However, because of a fate, the two separated. Years later, Joon Young and Noh Eul finally meet again.
Now, Joon Young is a famous singer and actor, and Noh Eul is a documentary director. The two of them reunite with Noh Eul, who is tasked with making Joon Young's documentary. In the process, secrets from the past are revealed. Later, Joon Young also actually contracted a serious illness and his age is predicted to grow old soon.
In the popular drama starring Suzy and Kim Woo Bin, Lee Jun Ho was offered a cameo with actress Lee Yoo Bi in episode 4. The two played themselves and in their story. enjoying a secret date.
Lee Yoo Bi and Lee Jun Ho are Kim Woo Bin's co-stars in the movie "Twenty". At that time, Suzy and Lee Jun Ho were both artists under JYP Entertainment.
Lee Jun Ho is one of the few idols whose acting qualities are recognized by the public. Moreover, the roles he takes on are also different from other typical idols. Although Lee Jun Ho has only appeared in 6 dramas, each character is different. And Lee Jun Ho also showed his ability as a versatile actor.
So which movie title of Lee Jun Ho do you like the most? After that, are there any other Junho dramas that you would add to your watchlist? Share your answer in the comment column!
Salenhanh – Product review blog
Address: 115 Nguyen Van Qua, Tan Hung Thuan Ward, District 12, Ho Chi Minh City
Website:  https://salenhanh.com/en
Mail: Salenhanh.com@gmail.com
#salenhanh #Reviewsalenhanh