Lee Joon Gi recently reunited with IU in the drama Hotel del Luna to play a priest. The two were a couple in the drama Moon Lovers: Scarlet Heart Ryeo. In addition to two dramas, Lee Joon Gi also successfully starred in a number of other long-running dramas.
If you like Lee Joon Gi's acting, you must be excited to watch all of his dramas, right? The following are the names of the dramas that have the participation of Lee Joon Gi. Check out the full review from Salenhanh!
Iljimae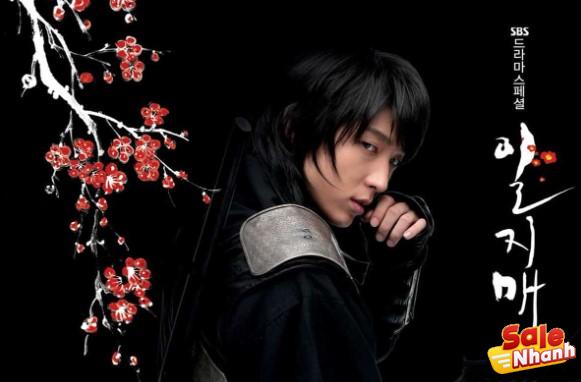 Release year : 2008
Genre: History, Action, Romance
Produce: Chorokbaem Media
Directed by: Lee Yong-suk
Actors: Lee Joon-gi, Han Hyo-joo, Lee Young-ah, Park Si-hoo
Iljimae is a sageuk drama set in the Joseon Dynasty. Lee Joon Ki plays Iljimae, a character similar to Robin Hood, a benevolent bandit in the Sherwood Forest. Like Robin Hood, Iljimae did the same. During the day he turns into a useless gangster but at night he turns into a bandit of government employees.
The employees robbed by Iljimae were corrupt. The money he stole was given to the poor. Every time he completes a robbery, Iljimae will keep a plum tree branch at the place of the robbery as his responsibility for the robbery he has committed.
Bong Soon (Lee Young Ah) is a cute girl and a martial artist. He lives like a cheater. Bong Soon turns out to be in love with Iljimae and is willing to sacrifice his life just for Iljimae. But there is another girl who also loves Iljimae named Eun Chae (Han Yoo Joo). She is the daughter of a doctor. The love of the three is further complicated by the appearance of a royal employee who also has a crush on Eun Chae.
hero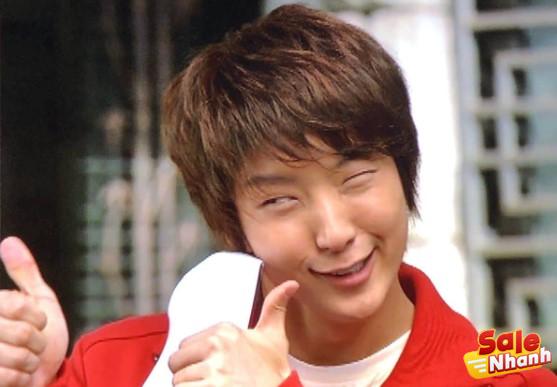 Release year : 2009
Genre: Comedy, Action, Drama
Produce: Media Zoo, Union Entertainment
Directed by: Kim Kyung-hee, Lee Dong-yoon
Actors: Lee Joon-gi, Yoon So-yi, Um Ki-joon, Baek Yoon-sik
Drama Hero is about the struggle of a Korean journalist named Jin Do Hyuk (Lee Joon Gi) and ordinary citizens. They fight against the abusive upper society. Do Hyuk originally wanted to be a Daese Ilbo journalist like his father but because he didn't graduate from college, he ended up just becoming a journalist for the Seoul Monday tabloid.
This tabloid is known for its scandalous articles as well as its ruthless paparazzi. Even though he works on a less genuine tabloid, Do Hyuk is still eager to find the news. One day when he is about to interview Double Ax gang boss, Jo Yong Deok (Baek Yoon Sik), who plans to get revenge on Daese Ilbo by founding Yongdeok Ilbo, invites him to join.
Do Hyuk, a passionate and full of dreams, transforms into a journalist fighting for justice for the oppressed.
Charcoal and the Magistrate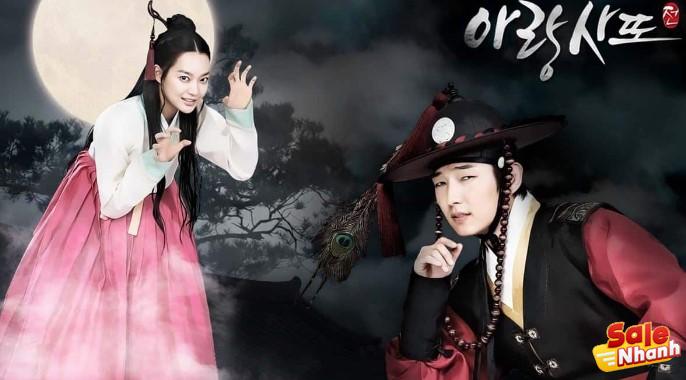 Release year : 2012
Genre: Fantasy, Drama, Period
Produce: MBC, Number Three Pictures
Directed by: Kim Sang-Ho
Actors: Lee Joon Gi, Shin Min Ah
Arang and the Magistrate is a television series inspired by folklore. Kim Eun Oh (Lee Joon Gi) is an aristocrat. He went to Miryang village after hearing rumors about his mother's whereabouts. Eun Oh can indeed see ghosts but because she is frequently disturbed by spirits, she has kept this ability a secret.
A witch named Arang (Shin Min Ah) tries to regain all her lost memories and find out the cause of her death. When he appeared before the three judges, none of them could see him, all of them became afraid. When he discovers that Eun Oh can see ghosts, he asks her for help.
Arang wants Eun Oh's help to get revenge and Eun Oh is also willing to help Arang.
Two Weeks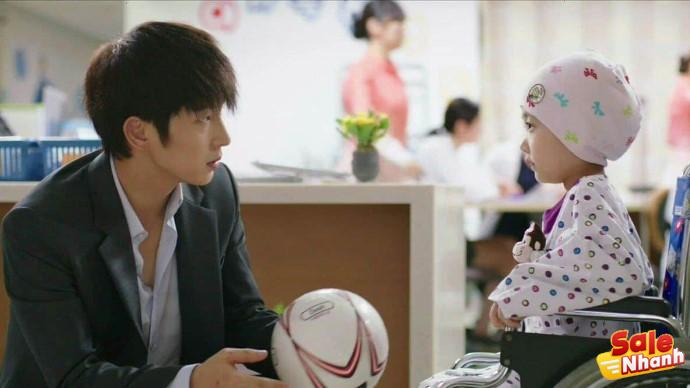 Release year : 2013
Genre: Action, Horror
Produce: JS Pictures
Directed by: Son Hyung-seok, Choi Jung-kyu
Actors: Lee Joon-gi, Park Ha-sun, Kim So-yeon, Ryu Soo-young
The drama "Two Weeks" tells the story of Jang Tae San (Lee Jun Gi) who lives alone without parents, siblings, wife and children. Tae San has nothing, whether money, honor or love. One day, he is accused of murder. It turns out that Tae San has a daughter with blood cancer.
Within two weeks, Tae San struggles to save his daughter, Soo Jin (Lee Chae Mi). He went for a blood test and it turned out that his bone marrow matched his daughter's. Tae San is ready for transplant surgery in the next 2 weeks. But when he went to see someone, he found himself awake and was caught by the detectives.
Joseon Gunman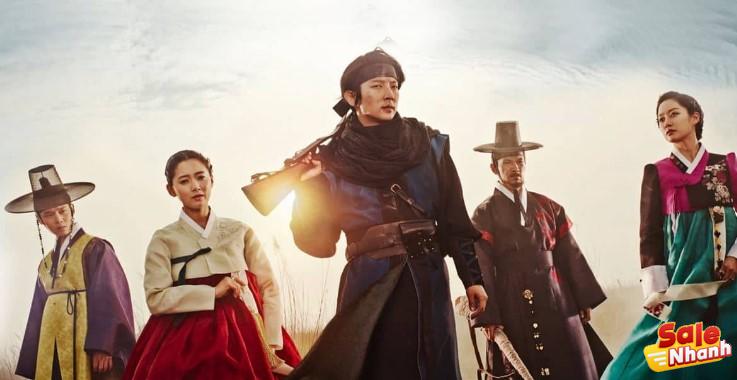 Release year : 2014
Genre: Drama, Action, Drama, Romance
Produce: Gunman in Joseon Co. Ltd., KBS Media
Directed by: Kim Jung-min, Cha Young-hoon
Actors: Lee Joon-gi, Nam Sang-mi, Jeon Hye-bin
Set during the reign of Emperor Gojong, this drama tells the story of a period of great upheaval and rapid modernization interspersed with conflict between two political factions, namely the Sugu (conservative faction) and Kaehwa (enlightenment faction).
Lee Joon Gi plays Park Yoon Kang, the son of the last swordsman in the Joseon Dynasty. Due to his father's death and slavery to his sister, Yoon Kang also traded his sword weapon for a lever gun from the west as he prepared for revenge. Yoon Kang ended up becoming a hero for everyone.
Scholar Who Walks the Night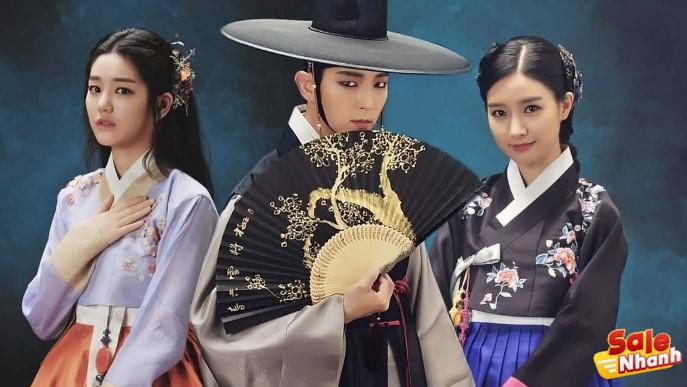 Release year:
Genre: Historical Drama, Fantasy, Romance, Drama
Produce: KeyEast
Directed by: Lee Sung-joon
Actors: Lee Joon-gi, Shim Chang-min, Lee Soo-hyuk
This webcomic film adaptation has the same title as the manga. The manga author is Jo Joo Hee while the illustrator is Hang Seung Hee. This vampire drama takes place in the succession era of the Joseon Dynasty.
Kim Sung Yeol (Lee Jun Gi) is a student who is also a vampire and he meets Jo Yang Sun (Lee Yoo Bi), who is disguised as a male bookseller. He disguised himself to earn a living. Sung Yeol is a vampire haunted by the death of his lover Lee Myung Hee (Kim So Eun).
Suddenly he meets a woman like him in the present named Choi Hye Ryung (Kim So Eun). She is the daughter of a noble. In addition to Sung Yeol, there is another evil vampire named Gwi (Lee Soo Hyuk). He tries to prevent the crown prince named Lee Yun (Shim Chang Min) from ascending the throne. Then a fight ensued between Sung Yeol and Gwi.
Moon Lovers: Scarlet Heart Ryeo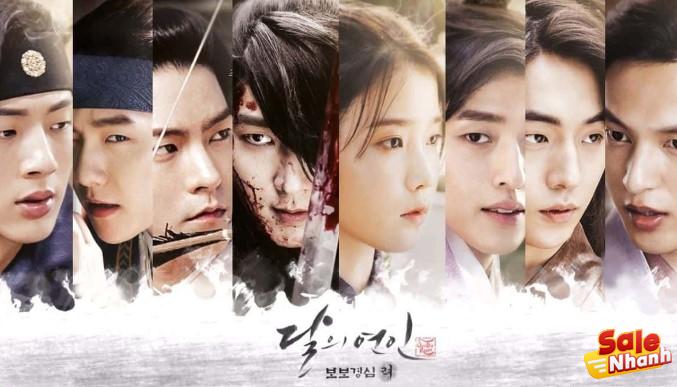 Release year : 2016
Genre: Romance, Drama, Fantasy, Fantasy
Produce: NBCUniversal, YG Entertainment
Directed by: Kim Kyu Tae
Actors: Lee Joon-gi, Lee Ji-eun, Kang Ha-neul
This film is adapted from a novel by a Chinese writer named Tong Hua, titled "Bu Bu Jing Xin". The Chinese TV series "Scarlet Heart" is also adapted from this novel. Moon Lovers is a pre-production television series. It ran from January 2016 – June 30, 2016 and aired in several countries, including Japan, China, and Hong Kong.
Set in the Goryeo dynasty, the film tells the story of a girl named Hae Soo (IU) who lives in modern times and unexpectedly returns to the Goryeo dynasty. There he is caught up in the conflict of the princes of the Wang family. Hae Soo then falls in love with one of the princes named Wang Soo (Lee Joon Ki), who is respected and feared by many.
Movie 7 First Kisses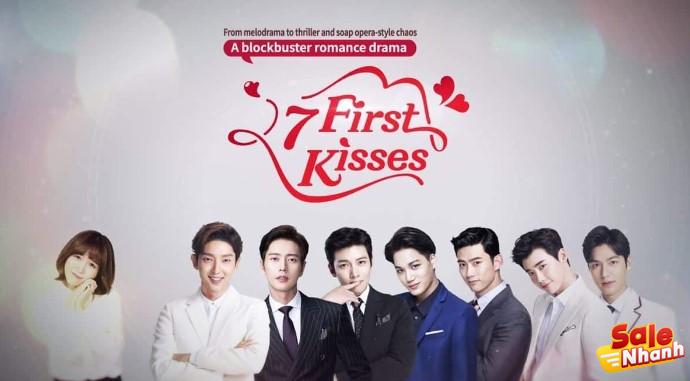 Release year : 2016
Genre: Romance, Comedy
Produce: Daehong Communications, Creative Leaders Group Eight, Thank You Very Many Content Company
Directed by: Jung Jung-hwa
Actors: Lee Cho-hee, Choi Ji-woo, Lee Joon-gi, Park Hae-jin, Ji Chang-wook, Kim Jong-in, Ok Taec-yeon, Lee Jong-suk, Lee Min-ho
This is a promotional movie of Lotte Duty Free Mall. It is said that a Lotte department store employee named Min Soo Jin (Lee Cho Hee) met the Dating Goddess played by Choi Ji Woo. The goddess tries to help him find a partner because Soo Jin has never been in a relationship. The goddess gave her the opportunity to choose a partner out of 7 men for her first kiss.
Soo Jin's first choice is Lee Joon Gi, a devout tech billionaire. Then there is the serious but romantic boss, which is Park Hae-jin. There is also a sexy secret agent played by Ji Chang-wook. Then there is a boy who is still young and lovely, that is Kai.
Then there's Ok Taec Yeon, an innocent chaebol, Korean idol Lee Jong-suk, and finally Lee Min Ho, a freelance writer.
Movie Criminal Mind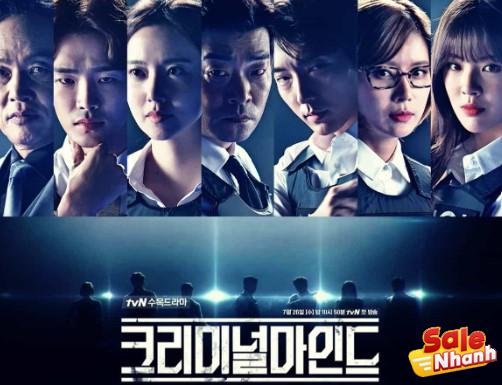 Release year : 2017
Genre : Procedural, Action
Produce: Taewon Entertainment
Directed by: Yang Yun-Ho, Lee Jung-Hyo
Actors: Lee Joon-gi, Son Hyun-joo, Moon Chae-won
.

The film is a remake of the American TV series of the same name, telling the story of a group of profilers. They are highly trained and are members of the NCI, the National Criminal Investigation team. Their job is to track down criminals to solve cases. About Kang Ki Hyung (Son Hyun Joo), who failed a mission, returned to work after a long hiatus.
He is attracted to the team to solve a serial murder case. This case requires the NCI team to work closely with the local police department. The team meets a cop named Kim Hyun Joon (Lee Joon Gi), who is known for being capricious. Kim Hyun Joon clearly has a grudge against Kang Ki Hyung.
Lawless Lawyer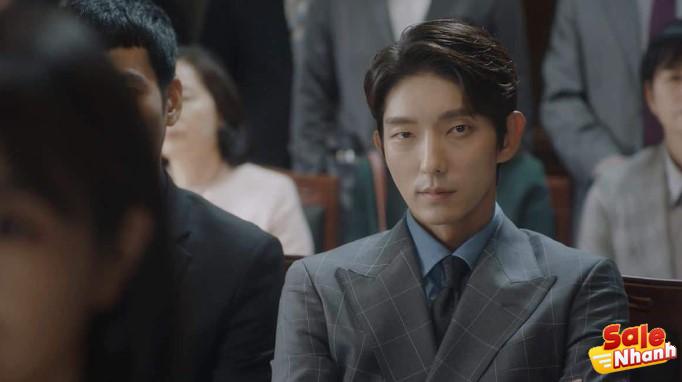 Release year : 2018
Genre: Horror, Legal
Produce: Logo Film
Directed by: Kim Jin-min
Actors: Lee Joon-gi, Seo Ye-ji, Lee Hye-young, Choi Min-soo
The drama that aired on TvN is a horror series. Starring Lee Joo Gi, who plays Bo Sang Pil. He became a lawyer to avenge his mother's death. Previously Bo Sang Pil was a member of a gangster and later became a great lawyer who is able to take advantage of loopholes in the law to fight his enemies.
Bo Sang Pil meets a female lawyer named Ha Jae Yi (Seo Ye Ji). The two eventually worked together to form a law firm called Lawless. Jae Yi and Sang Pil work together to fight the injustice of a corrupt judge named Cha Moon Sook and his colleagues.
Flower Of Evil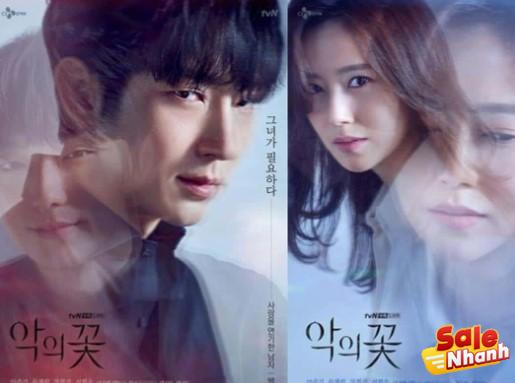 Release year: 2020
Genre: Drama, Thriller
Produce: Monster Union, Studio Dragon
Directed by: Kim Cheol-kyu
Actors: Lee Joon-gi, Moon Chae-won, Jang Hee-jin, Seo Hyun-woo
Baek Hee Sung (Lee Joon Gi) and Cha Ji Won (Moon Chae Woon) are a harmonious couple and have a daughter. But who would have thought that Baek Hee Sung really hid his true identity and past from his wife who worked as a detective in the police.
Is Do Hyeon Su, the real character of Baek Hee Sung, where Do Hyeon Su is a fugitive in a murder case and also the son of a serial killer. After successfully burying his past, Do Hyeon Su's name is finally back in public discussion after his case was picked up by a reporter for a magazine, who was none other than himself. his high school friend gives.
Suspense and tension keep the audience curious in each episode. How will Cha Ji Won and Do Hyeon Su's marriage relationship end? Then is it true that Do Hyeon Su is a murderer just like his father? Watch the movie now!
Well, it's a TV series starring Lee Joon Gi. The acting of the Busan-born actor 37 years ago always amazes the audience. Which movie by Lee Joo Gi is your favorite?
Salenhanh – Product review blog
Address: 115 Nguyen Van Qua, Tan Hung Thuan Ward, District 12, Ho Chi Minh
Website:  https://salenhanh.com
Mail: Salenhanh.com@gmail.com
#salenhanh #Reviewsalenhanh