The debut career of the actor born on May 10, 1998 began when he starred in the TV series starring Hyun Bin and Park Shin-hye, called Memories of the Alhambra. He also appeared in various hit dramas such as Search: WWW.
Since appearing in the drama that aired in 2019, he has been increasingly noted for playing on the big screen. That same year, Lee Jae-wook finally got a role in the movie titled Battle of Jangsari.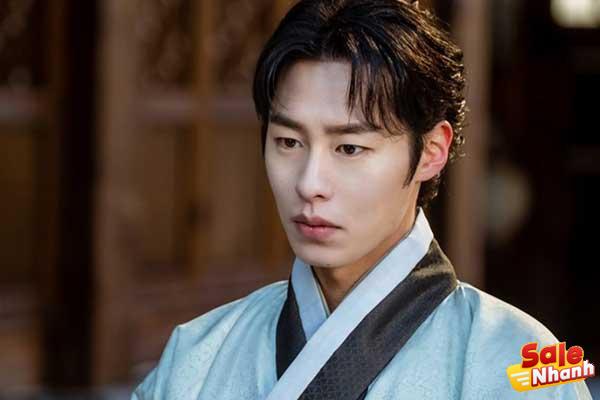 In 2022, Lee Jae Wook appeared with the lead role in Alchemy of Souls, which is his latest drama. What other dramas has Lee Jae Wook acted in? Keep reading the article until it's over!
Move to Heaven
Release year 2021
Genre Drama, Slice of Life
Director Kim Sung Ho
Cast Lee Je Hoon Tang Jun Sang
Move to Heaven is a South Korean television series that follows the life of Han Geu-roo (Tang Joon-sang). This 20-year-old man has Asperger's syndrome.
Together with his father, Geu-roo runs a business called "Move to Heaven," which specializes in cleaning up places that have experienced traumatic events.
Sadly, one night, his father was pronounced dead after a heart attack. Geu-roo must now adapt to his uncle named Cho Sang-gu (Lee Je-hoon). Sang-gu, a former prisoner is now Geu-roo's guardian.
Lee Jae-wook in this movie appeared as a guest. He plays a character named Kim Su-cheol, who becomes Sang-gu's favorite student.
During high school, he was beaten by thugs and then helped by Sang-gu. That's why he wants to be a boxer. But he died when forced to fight Sang-gu so Sang-gu ended up incarcerated.
Extraordinary You
Release year 2019
Genre Comedy , Fantasy , Romance
Director Kim Sang Hyeop
Cast Kim Hye Yoon Rowoon Lee Jae Wook Lee Na Eun Jung Gun Joo Kim Young Dae Lee Tae-Ri
Extraordinary You is a drama set in a school with elements of romance, fantasy and comedy.
The drama tells the story of a high school student named Eun Dan-oh (Kim Hye-yoon) who goes against her destiny to find love. One day, he finds out that he and the others are just characters from a comic book called Secret.
Lee Jae-wook plays Baek Kyung, Dan-oh's fiancé. For 10 years, Dan-oh has had a crush on a guy who is a member of A3, but he always ignores Dan-oh. Because he's handsome, the girls always surround Baek Kyung.
Dan-oh, who is not satisfied with his love story, ends up trying to find his true love. To his surprise, he meets student number 13 (Rowoon SF9), whom he calls Haru. Because of this, tension arises between Dan-oh, Baek Kyung, and Haru.
Kiss Sixth Sense
Release year 2022
Genres Comedy , Fantasy , Romance , Supernatural , Office
Director Nam Ki Hoon
Cast Yoon Kye Sang Seo Ji Hye Kim Ji Suk Lee Joo Yeon
The story goes that Hong Ye-sul (Seo Ji-hye) works as a Chief Accountant at a company operating in the advertising field. He is an ambitious employee. Ye-sul has a boss named Cha Min-ho (Yoon Kye-sang).
This boss has a tough personality and management preferences. This is what has pressured Ye-sul working with him for more than 5 years. Min-ho is the type of boss who is never satisfied with the work of his subordinates so he is disliked by his employees.
What is unique is that it turns out that Ye-sul has a special unusual power. If he kisses someone, then he will be able to see the future of that person.
One day, an unpleasant incident occurred. Ye-sul accidentally kisses his boss. Because of that incident, Ye-sul sees a future between him and his boss. Since then, their lives began to change.
Meanwhile, Lee Jae-wook appeared as a guest in this drama. He appeared with Kim Sae-ron. The two appeared as actors in a movie called 'Haroo'. The character Haroo is played by Kim Sae-ron. Lee Jae-wook and Kim Sae-ron are described as lovers who must end their relationship.
True Beauty
Release year 2020
Genre Comedy, Romance, Romantic Comedy
Director Kim Sang Hyeop
Cast Moon Ga Young Cha Eun Woo Hwang In Yeop Park Yoo Na
In this drama, Lee Jae-wook once again appeared as a guest. Recount Lim Ju-gyeong (Moon Ga-young) feeling insecure about her face. She also turned to makeup to gain more confidence.
Ju-gyeong is excited to learn about makeup. Although she likes makeup, she doesn't like too much makeup.
Ju-gyeong is currently attending a new school because he was bullied by his friends in the past. Although he is far from his friends, his lack of confidence often arises and seems to have left an impression on him.
At the new school, Ju-gyeong meets Lee Su-ho (Cha Eun-woo). He is a popular student and like him, Su-ho also has emotional scars.
The two then become friends and share secrets with each other. Since being friends, the two end up dating. It was Lee Jae-wook who played the character Baek Kyung in Extraordinary You.
In the movie, Baek Kyung and Eun Dan-oh (Kim Hye-yoon) are not together. However, in True Beauty, the two become a couple.
Say that Baek Kyung is watching a movie at the cinema with Dan-oh. However, both were surprised by the appearance of Su-ho "floating" in the back seat. Su-ho thinks he "caught" Ju-gyeong on a blind date. Turns out he was wrong. It turned out that those two were Baek Kyung and Dan-oh.
When the Weather Is Fine
Release year 2020
Genre Drama , Life , Romance , Romance
Director Han Ji Seung
Cast Park Min Young Seo Kang Joon
When the Weather Is Fine tells the touching story of a woman named Mok Hae-won (Park Min-young). He got bored with life in Seoul city and decided to go to Buk Hyeon, his hometown.
There, Hae-won reunites with an old high school friend. His friend, Im Eun-sob (Seo Kang-joon), is currently opening an independent bookstore business. In this drama, Lee Jae-wook plays Eun-seob's best friend named Lee Jang-woo, a city government employee.
Ever since he was in elementary school, Jang-woo was famous for being a smart boy and always at the top of the table. That's why he was always the class president. In that area, Lee Jang-woo was known as a friendly and kind person. She has a cheerful personality and never forgets to smile.
Search: WWW
Release year 2019
Genres Business , Comedy , Drama , Romance
Director Jung Ji Hyun , Kwon Young Il
Cast Im Soo Jung Lee Da Hee Jeon Hye Jin Jang Ki Yong Lee Jae Wook Ji Seung Hyun
Search: WWW is a popular drama starring some rising stars like Jang Ki-yong and Lee Da-hae. Next to them were Lee Jae-wook and Im Soo-jung. In this movie, Lee Jae-wook plays Seol Ji-hwan. Meanwhile, Jang Ki-yong plays Park Mo-gun.
Im Soo-jung as Bae Ta-mi, Jeon Hye-jin as Song Ga-kyung, and Lee Da-hee as Cha Hyun. Ta-mi, Cha Hyun, and Ga-kyung all work at a portal site. They strive for success in work as well as in daily life.
Cha Hyun, Barro's manager, is the lover of Seol Ji-hwan, an actor that the film industry doesn't pay much attention to. In his movies, Ji-hwan always plays the bad guy, but in everyday life, he's a good guy. Then she fell in love with Cha Hyun.
Memories of the Alhambra
Release year 2018
Genres Action , Romance , Science Fiction , Horror
Director Ahn Gil Ho
Cast Hyun Bin Park Shin Hye
Yoo Jin-woo (Hyun Bin) is a genius game developer. He is also the CEO of an investment company.
Jin-woo is known as a person with strong will and competitive nature. But he was betrayed by his best friend. When he heard about someone from Granada, Spain who was creating innovative AR games, he immediately flew there.
In Granada, Jin-woo lives in a boarding house owned by Jung Hee-joo (Park Shin-hye). It turns out that Jin-woo's presence there actually caused Hee-joo to run into a bunch of problems.
Meanwhile, Lee Jae-wook plays Marco Han, a programmer and hacker who has a relationship with Jung Se-joo (Chanyeol), Hee-joo's younger brother.
Do Do Sol Sol La La Sol
Release year 2020
Genre Comedy, Drama, Music, Romance
Director Kim Min Kyung
Cast Go Ara Lee Jae Wook Kim Joo Hun
Do Dol Sol Sol La La Sol is a romantic comedy that tells the story of Goo Ra-ra (Go Ara), an energetic pianist named Sun Woo-joon (Lee Jae-wook), a part-time. The two met at a piano academy called La La Land. The academy is located in a remote village.
Woo-joon has a free spirit that separates himself from others. However, his quiet demeanor and preference for being alone makes someone want to approach and get to know him. Woo-joon, who has no dreams or hopes, finally changes when he meets the bright and vivacious Goo Ra-ra.
Alchemy of Souls
Release year 2022
Genres Action , Fantasy , History , Romance
Director Park Joon Hwa
Cast Lee Jae Wook Jung So Min Hwang Min Hyun Shin Seung Ho Yoo Joon Sang
The fantasy melodrama titled Alchemy of Souls is about a soul swap set in a fictional country called Daeho. This country is neither on the map nor in the history. In this movie, Lee Jae-wook plays Jang Wook.
Jae Wook's character is a cold young boss, but he has problems with his family.
Jang Wook's life situation is quite tragic. His life then changes when he meets an elite martial artist named Mu Deok-yi (Jung So-min). Deok-yi is trapped in a very weak body. However, it was he who later taught Jang Wook how to fight.
So that's Lee Jae-wook's 9 dramas that showcase a variety of genres. He started his career as a supporting actor, but now Lee Jae-wook has been entrusted with leading roles, such as in his latest TV series Alchemy of Souls.
Although Jae-wook is still relatively new to the acting world, his acting is quite promising. Have you watched the drama starring Lee Jae-wook?
Salenhanh – Product review blog
Address: 115 Nguyen Van Qua, Tan Hung Thuan Ward, District 12, Ho Chi Minh City
Website:  https://salenhanh.com/en
Mail: Salenhanh.com@gmail.com
#salenhanh #Reviewsalenhanh