Recently, Lee Hee Jun has been attracting attention for her excellent acting skills in the drama Mouse (2021). His role as detective Go Moo Chi made the audience laugh with his ingenuity when solving serial murder cases.
Although Detective Go is a taciturn and rude detective, he has a warm personality that he can show off well to audiences. In addition to Mouse, a series of other equally attractive TV series also brought his name to light.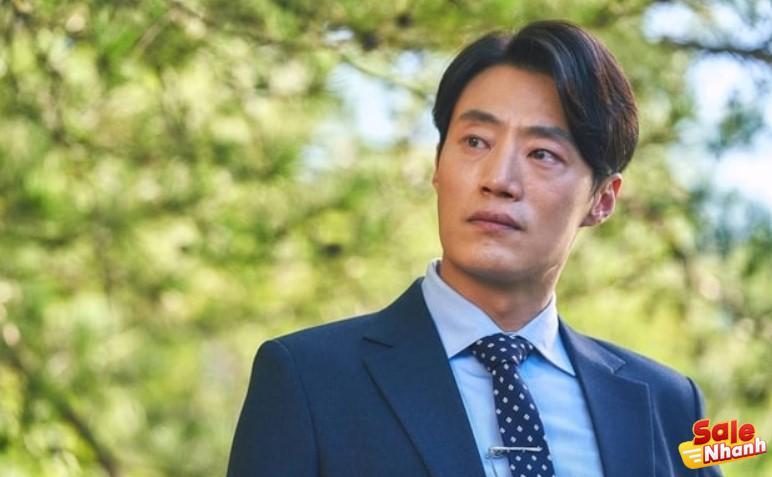 What dramas has he acted in? We have summarized the full list in this article.
mouse
Release year: 2021

Genre: Suspense, Thriller, Mystery, Psychological, Crime

Network: tvN

Produce: HIGROUND Studio Invictus

Directed by: Kang Cheol Woo, Choi Joon Bae

Actors: Lee Seung Gi, Lee Hee Jun, Kyeong Soo Jin, Park Ju Hyeon,

Episodes: 20

Rating: 18+ (violent and vulgar)
Mouse is a drama that brings together Lee Seung Gi, who plays Jung Ba Reum, and Lee Hee Jun as detective Go Moo Chi. Watching TV series makes us wonder if the psychopathic gene really exists and can be passed on to the next generation?
This question is answered by research conducted by professor Daniel Lee (Jo Jae Yoon) related to the psychogenic gene capable of killing other innocent people. According to him, psychological genes can be inherited from parents, who carry this gene in the body.
At the beginning of the episode, the focus of the story is Go Moo Chi with a past that witnessed his father and mother being killed by a butcher who turns out to be a famous doctor at a large hospital.
Since the death of her mother and father being decapitated by this killer nicknamed Head Hunter, Moo Chi has been looking for ways to avenge Han Seo Jun (Ahn Jae Wook), the Head Hunter who killed her father and mother. older brother.
However, despite years of trying to uncover the mastermind behind this mass murder, he has always been tricked. Unexpectedly, the killer he was looking for was around him and always with him to solve murder cases, it was Jung Ba Reum.
The mystery in the series Mouse is hard to guess. The intelligent Go Moo Chi feels she has succeeded in uncovering the murder when Sung Yohan (Kwon Ha Woon) is shot and killed.
However, it turned out that he had guessed wrong. Yohan, who was once considered a psychopath who killed people cruelly, turns out to be innocent. The audience must have thought so, but it turns out we were all fooled by the genius brain of the real serial killer Jung Ba Reum.
We have all been fooled by this friendly, gentle young man who always helps anyone who needs help. The series is 20 episodes long but there are still a lot of unanswered puzzles.
Well, to satisfy the audience's curiosity about Jung Ba Reum's psyho version, a Mouse spin-off was made. In the spin-off Mouse: The Predator, you can see the real character of Jung Ba Reum, a vile and inhumane.
My Husband Got A Family
Release year: 2012

Genre: Romantic Comedy, Family, Drama

Network: KBS 2

Produce: Logo Film

Directed by: Kim Hyeongseok,

Actors: Kim Nam Joo, Yoo Joon Sang, Youn Yuh Jung, Kang Boo Ja, Jang Yong, Yang Jung Ah, Jo Yoon Hee, Oh Yeon Seo, Lee Hee Joon.

Episodes: 58

Rating: 33.9%
Belonging to the romantic comedy genre about the problems in family life, My Married Family is a drama with many shops and plots in it. There are 6 couples at the heart of the story. Everyone has their own plots and contradictions.
Above all, however, this film revolves around the lives of the Bang family, who have been searching for their missing child for 30 years. The miracle happened. Bang Gwi Nam / Kang Terry, the guy they were looking for turned out to be the neighbor's son-in-law, who was married to Cha Youn Hee (Kim Nam Joo).
Cha Youn Hee is really happy with her marriage, but she doesn't want to be bothered with her husband's family and extended family, which will surely make her dizzy with all her problems. However, surprisingly, her husband, who is the adopted son of the Kang family, is the long-lost son of the Bang family. Discovering this fact, Youn Hee was extremely shocked.
It turned out that her husband's original family was the Bang family that she often quarreled with and that family was a family with many members that she always avoided.
Each episode, which lasts 70 minutes, tells the story of one or two couples with conflicts they face. One of the most popular couples is Chun Jae Young (Lee Hee Jun) and Bang Il Sook (Yang Jung Ah).
This pair of contrasting personalities shows a great chemistry that makes the audience extremely excited. Il Sook is a cool girl, while Jae Young is a calm guy. He found a surprising fact. Chun Jae Young turned out to be his idol, whom he was always proud of.
Jae Young is no longer recognized because he is down and no one else knows him. Knowing that, Il Sook intends to help Jae Young regain his glory as an artist.
Jeon Woo Chi
Release year: 2012

Genre: Fantasy, History, Comedy, Romance

Network: KBS

Produce: Chorokbaem Media

Directed by: Kang Il Soo

Actors: Cha Tae Hyeon, Uee, Lee Hee Hun, Bae Jin Hee, Kim Kap Soo

Episodes: 24

Rating: 15+
The movie Jeon Woo Chi is taken from a classic novel of the Joseon era of unknown origin. In this 60-minute drama, Cha Tae Hyun is cast as Jeon Woo Chi, a young man who eats gumiho nuts to gain the magical power of Taoism to help poor people in remote areas.
It was Kang Rim (Lee Hee Jun) who became Woo Chi's obstacle in launching his action. He is Woo chi's enemy and has always been each other's rival in every field. Despite his ambition to win, in reality, he always loses to Woo Chi. Including winning the heart of the girl he likes.
Steal Heart/ Yoona's Street (2014)
Release year: 2014

Genre: Romantic Comedy, Family, Crime

Network: JTBC

Produce: Drama House

Directed by: Im Tae Woo

Pemeran: Kim Ok Bin, Lee Hee Jun

Episodes: 50

Rating: 15+
If you love each other, you don't care about anyone, even pickpockets. Kim Chang Man (Lee Hee Jun) gradually falls in love with Kim Yoona (Kim Ok Bin), a famous pickpocket in his neighborhood.
The film, which is a remake of the popular 1994 series The Moon of The Seoul, revolves around the love journey between Yoona and Chang Man. Chang Man meets Yoona after moving into the apartment where Yoona lives. The apartment is inhabited by people with criminal records, including Yoona, who is well aware of pickpocketing. Despite having a criminal record and being ostracized by society, the residents can still live in harmony, side by side and help each other.
During the 60-minute broadcast, the audience will be shown various humorous scenes of Chang Man that the residents of the apartment are trying to accept. In some episodes, there are also touching scenes from Yoona's life and residents hurt by the community's treatment, who see them as the scum of society.
Legend of the Blue Sea (2016-2017)
Release year: 2016-2017

Genre: Fantasy, Comedy, Romance

Network: SBS TV

Produce: Culture Spot Studio Dragon

Directed by: Jin Hyuk, Park Seon Ho

Pemeran: Lee Min Ho, Jun Ji Hyun, Lee Hee Jun, Shin Won Ho

Episodes: 20 + 1 special episode

Rating: 15+
Handsome scammer. It's a nickname that fits the three plots in the TV series Legend of The Blue Sea. A fantasy drama that tells the human romance with beings in different dimensions. This drama stars top Korean artists Jun Ji Hyun and Lee Min Ho.
Heo Joon Jae (Lee Minho) is a cunning and sly con artist. He is part of a gang led by Jo Nam Doo (Lee Hee Jun). Nam Doo is also the one who teaches Joon Jae to deceive and deceive people for profit.
They allied with each other to make money from deceiving, deceiving people. From the scam job, the three of them can live lavish lives.
Tae oh played by Shin Won Ho also plays an important role in this drama. He is the hacker who smoothed this money theft scheme. In this 60-minute movie, you will see how clever and cunning Nam Doo cs is in deceiving his customers.
Mistress (2018)
Release year: 2018

Genre: Misery, Thriller, Romance

Network: OCN

Produce: Chorokbaem Media

Directed by: Han Ji Seung

Pemeran: Han Ga In, Choi Hee Seo, Goo Jae Yee, Shin Hyun Bin

Episodes: 12

Rating: 18+ (violent and vulgar)
Mistress is a drama that tells the story of four friends going through difficult life cycles. This series is full of mysteries right from the first episode aired. The plot of this movie makes the mystery appear unpredictable.
This 19+ rated movie is about a scandal that leads to a murder with an unknown mastermind. Almost all the characters in this movie behave in a suspicious manner.
Especially Han Sang Hoon (Lee Hee Jun), who is always beside Se Yoon (Han Ga In) and always keeps a dark secret about himself. His presence around Se Yoon makes viewers wonder if he is the one behind the frequent phone calls that Se Yoon receives?
Vincenzo
Release year: 2021

Genre: Comedy, Romance, Law, Crime

Network: tvN Netflix

Produce: Logo Film

Directed by: Kim Hee Won

Starring: Song Joong Ki, Jeon Yeo Bin, Ok Taec Yeon, Kim Yeo Jin, Kwak Dong Yeon, Jo Han Chul

Episodes: 20

Rating: 15+
This time, Logos Film presents a mafia-themed drama. After Encounter and Mr. _ _ _ Sunshine .
Vicenzo tells the story of a boy who is adopted by a mafia family, Don Fabio. After growing up, he became Fabio's trusted delivery man and changed his name to Vincenzo Cassano. After Fabio, he clashed with Don Fabio's son and was forced to return to Korea.
During the broadcast, Vincenzo's film featured many famous actors. Lee Hee Jun is one of them. In this drama, Lee Hee Jun appeared as a guest.
He appeared in the second episode as a bandit. His role is short. However, we will be seeing the acting collaboration of these two famous Korean actors in their upcoming film project, Bogota. Come on, let's wait!
The Princess's Man
Release year: 2011

Genre: Drama, Romance, Action, Politics, History

Network: KBS 2

Produce: KBS Media

Directed by: Kim Jung Min

Pemeran: Park Si Hoo, Moon Chae Won, Kim Yeong Cheol, Song Jong Hoo,

Episodes: 24

Rating: teen and 15+
This is the Joseon era version of Romeo & Juliet. This 1 hour and 5 minute film focuses on the lives of two children from hostile families. Throne, power and revenge are behind the hostility of these two families. Although the ending of this movie is not so tragic as in the movie.
The conflict begins with Prince Sunyang (Kim Yeong Cheol) rebelling against King Munjong and inviting Kim Jong Seo (Lee Song Jae) to ally by combining their children. But Jong Seo refused. This is the cause of the feud between these two families.
The conflict escalated after it was discovered that their children, Kim Seung Yoo (Park Si Hoo) and Lee Seryeong (Moon Chae Won) were in love. These two young people don't know that their parents are enemies. In a drama about the journeys of two main characters whose love relationships are opposed by their families, Lee Hee Jun appears as an attention-stealing character. In this drama, he plays the role of Gong Chil Goo.
He plays the role of a commoner. Although he did not receive the main role, this film became a stepping stone for him to have the opportunity to participate in the next dramas as a secondary role. It was proven that the following year, he was cast as the main character in the dramas Jeon Woo Chi, Yoona's Street and My Husband's Got A Family.
Que Sera Sera
Release year: 2007

Genre: Romance, Drama

Network: MBC

Produce: Chorokbaem Media

Directed by: Kim Yoon Cheol

Pemeran: Eric Moon, Jeong Yoo Mi, Lee Kyeong Han, Yoo Ji Hye

Episodes: 17

Rating: 15+
The ending of a drama can be satisfying or unpleasant. Furthermore, there are a lot of twists and turns that are anticipated by the audience. Well, Que Sera Sera is one of them. The film is about an employee whose dream is to become rich.
This drama brings together Eric Moon and Jeon Yoo Mi and actresses Yoon Ji Hye and Lee Kyu Han to star in this melodrama genre film. Meanwhile, Lee Hee Jun was asked to play a cameo role in this drama. He appeared in episode 4 as a detective. For Lee Hee Jun, the movie Que Sera Sera is his film debut as a drama actor.
Wild Romance
Release year: 2012

Genre: Romance, Comedy, Suspense, Sports

Network: KBS

Produce: GNG Production

Directed by: Kim Jin-woo, Bae Kyeong-soo

Pemeran: Lee Dong Wook, Lee Shi Young, Kang Dong Ho

Episodes: 16

Rating: 15+
In 2012, the name Lee Hee Jun appeared in the list of actors who played in the drama Wild Romance. That year he appeared as a guest and played reporter Go Jae Hyo.
Wild Romance itself tells the story of a baseball player and female bodyguard who is a former judo athlete. The chaos begins at the birthday party of Eun Jae's father (Lee Shi Young).
Unable to see his father being pushed to the ground, Eun Jae retaliates by hitting Moo Yeol (Lee Dong Wook) until he is unable to move. Since then, these two hate each other. However, what happens when the two come together?
Well, this 65-minute film features many funny and engaging scenes of these two characters who hate each other. Those are the 10 dramas starring Lee Hee Jun that made his name in the acting industry. He has proven his talent by appearing in a number of dramas, movies, musicals and short films in various roles.
In addition, there are a number of film and TV projects that he is working on. Wait. So, out of all those dramas, which role do you think impressed you the most?
Salenhanh – Product review blog
Address: 115 Nguyen Van Qua, Tan Hung Thuan Ward, District 12, HCMC
Website: https://salenhanh.com/en
Mail: Salenhanh.com@gmail.com
#salenhanh # Reviewsalenhanh