For fans of the movie Reply 1988, you must be familiar with this handsome man. His iconic image with his stylish clothes, glasses, and sometimes annoying behavior is hard to forget. This character named Ryu Dong Ryong can be portrayed brilliantly by Lee Dong Hwi.
Because this character is so attached, it may be difficult for us to leave Ryu Dong Ryong from Lee Dong Hwi. In fact, this Seoul Arts Academy graduate Lee Dong Hwi can play a much different character than Dong Ryong, you know. For example, when he played a soldier in Designated Survivor: 60 Days.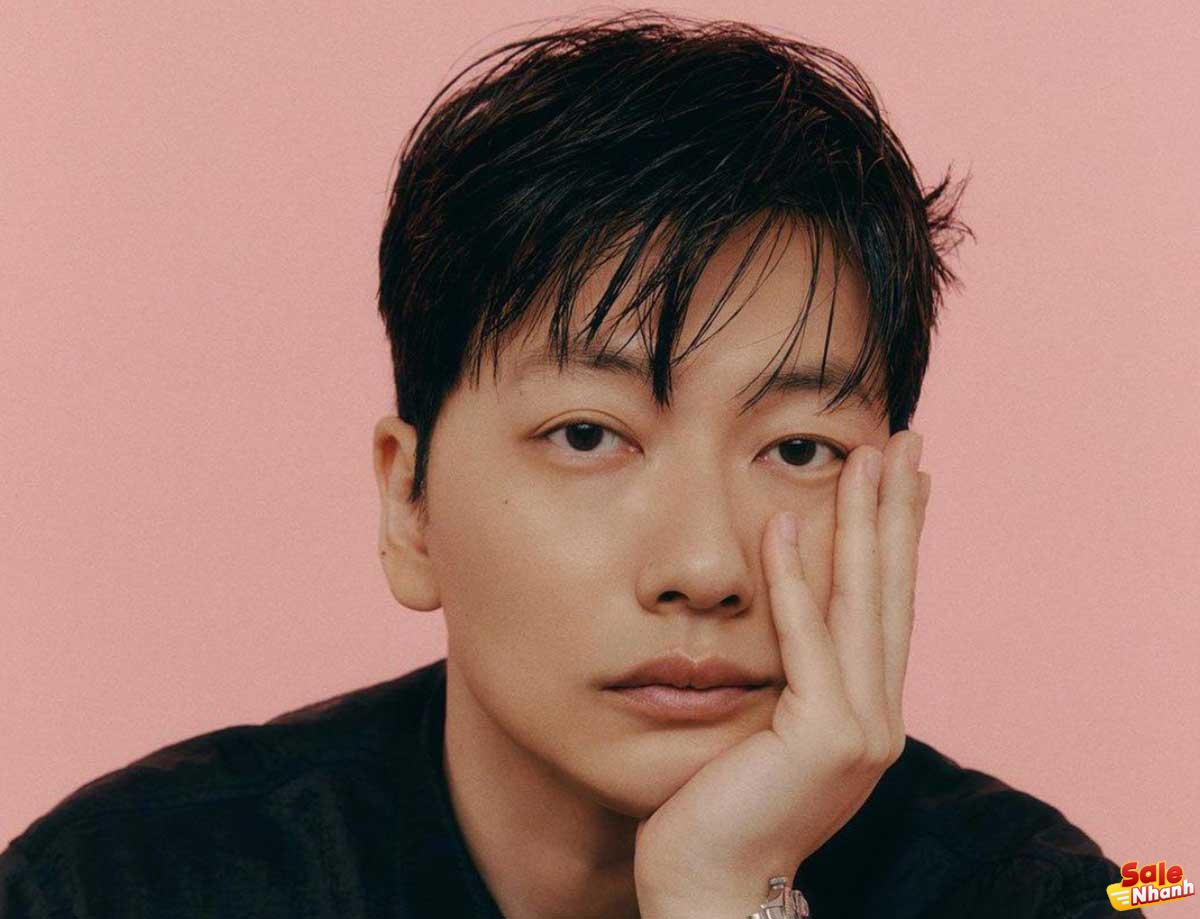 Besides Designated Survivor: 60 Days, there are other dramas with other characters played by Lee Dong Hwi. Let's find out with Salenhanh.com through the article below:
Big Bet
You might be surprised by Lee Dong Hwi's appearance in this drama. The reason is, the character he takes on will be a lot different from his role in Reply 1988. Lee Dong Hwi will appear in an action, horror drama titled 'Casino' or 'Big Bet' '.
In the movie Big Bet, Lee Dong Hwi plays Yang Jung Pal, the right-hand man of a casino expert named Cha Moo Sik. He is the one who will help Cha Moo Sik solve the big problem Cha Moo Sik is facing.
The drama, which will air at the end of December 2022, tells the story of a legend in the casino world named Cha Moo Sik. Without any privileges or connections, Cha Moo Sik has achieved his success in the casino world in the Philippines. But a murder involving him puts his life on the line.
Not only Lee Dong Hwi, this drama also stars veteran actor Choi Min Sik, who almost exclusively appeared in big movies. FYI, 'Big Bet' will be Choi Min Sik's first drama in 26 years without drama, you know. In addition, there is the character Son Suk Ku, who became famous through the drama 'My Liberation Notes'.
Glitch
Release year 2022
Genres Comedy , Mystery , Science Fiction , Suspense , Horror
spiritual director deok
Cast Jeon Yeo-been Nana Lee Dong Hwi Ryu Kyung Soo
The next film that gathers Lee Dong Hwi and beautiful actress Jeon Yeo Been is Glitch. Drama Glitch is a TV series released in October 2022 and directed by Roh Deok. Unlike most TV series, Glitch has a sci-fi theme mixed with comedy.
One day, Ji Hyo is shocked by the disappearance of her lover Lee Si Kook. Ji Hyo suspects that Si Kook has actually been abducted by aliens because when he disappeared, he saw a strange light accompanying Si Kook's disappearance. With the help of Huh Bo Ra, Ji Hyo tries to find Si Kook's whereabouts.
Here, Lee Dong Hwi plays Lee Si Kook, a man who becomes the lover of Hong Ji Hyo (Jeon Yeo Been). Not only Jeon Yeo Been, beautiful actress Na Na also appeared in this movie.
Pegasus Market
Released in 2019, Pegasus Market is the next drama starring Lee Dong Hwi. The drama is adapted from the webtoon of Kim Gyu Sam, in the Drama Comedy genre.
The galloping market tells the story of the struggles of employees at a near-bankrupt supermarket. This supermarket is considered unprofitable. Unfortunately, this supermarket is even run by an 'outcast' employee of the Daema corporation named Jung Bok Dong.
Feeling hurt by being demoted, Jung Bok Dong tries various ways to bring down Pegasus Market, which is under the auspices of Daema Corporation. However, his plans are thwarted by the reliable performance of a manager named Moon Seok Go.
In this drama, Lee Dong Hwi is cast as Moon Seok Go. Not only alone, he also clashed acting with Kim Byung Chul, Jung Hye Sung, Park Ho San, Kim Ho Young and many other artists.
Designated Survivor: 60 Days
Release year 2019
Genre: Drama, Politics, Horror
Directed by: Yoo Jong Sun
Before playing with Son Suk Ku in 'Big Bet', Lee Dong Hwi also appeared in the drama of the same name with Son Suk Ku in Designated Survivor: 60 Days. This July 2019 action-thriller is directed by Yoo Jong Sun. Lee Dong Hwi himself was only cast in a supporting role, namely Jo Seong Ju.
Designated Survivor: 60 Days tells the story of an environment minister named Park Moo JIn. In an explosion, Park Moo Jin was an important official who survived the incident. He was then appointed president for 60 days. He is also tasked with finding the mastermind behind the explosion.
Radiant Office
Moving on to other Lee Dong Hwi dramas will make you feel relevant, especially for those of you looking for work. Radiant Office is a drama released in 2017. Directed by Jung Ji In and Park Sang Hoon, this drama tells the story of a woman named Ko Ah Sung who is looking for a job.
Ko Ah Sung feels desperate because he can't find a job. He decided to jump into the Han River to commit suicide. However, he was rescued and taken to the hospital. While in the hospital, he knows that his life won't be long due to the illness he may have.
In Radiant Office, Lee Dong Hwi was cast as a supporting actor. He plays the character Do Ki Taek. Here, he also clashed acting with Eun Ho Won, Ha Seok Jin and even Kim Dong Wook.
Entourage
Release year 2016
Genre Comedy, Drama
Director Jang Young Won
Cast Cho Jin Woong Seo Kang Joon Lee Kwang Soo
Lee Dong Hwi seems fitting to be described as a loyal friend. Not only in Reply 1988, Lee Dong Hwi also became a reliable friend in the movie Entourage. He acted in this movie with Lee Kwang Soo, Seo Kang Joon, and Park Jung Min. Here he played the role of Geo Book.
Entourage is about a man named Young Bin (Seo Kang Joon) who has just achieved success as a rookie artist. Young Bin has been friends with his 3 best friends, which are Ho Jin, Joon and Geo Book. Along with them, Young Bin has to face various conflicts to maintain his existence.
Reply 1988
Release year 2015
Genres Comedy , Drama , Family , Romance
Director Shin Won Ho
Cast Lee Hyeri Ryu Jun Yeol Go Kyung Pyo Park Bo Gum Lee Dong Hwi
This is the movie that made Lee Dong Hwi's name. Reply 1988 is a drama about a meaningful life. Set in 1988, this drama tries to show various events that happened that year along with dramas about family, neighbours, friendship and even love.
In this drama, Lee Dong Hwi plays Ryu Dong Ryong, an eccentric young man who is also the principal's son. Among his other friends, it can be said that Dong Ryong often has bad luck. But he is a loyal and trustworthy friend.
Those are some of the titles played by Lee Dong Hwi, the actor and lover of the beautiful model Jung Ho Yeon. Out of the 7 dramas, which one did you watch? Let us know in the comments column.
Salenhanh – Product review blog
Address: 115 Nguyen Van Qua, Tan Hung Thuan Ward, District 12, Ho Chi Minh City
Website:  https://salenhanh.com/en
Mail: Salenhanh.com@gmail.com
#salenhanh #Reviewsalenhanh