Actress Kwak Sun Young is relatively new to acting. His first appearance in a drama began in 2018 when he played a guest role in the drama Your Honor (2018). In the same year, Kwak Sun Young began to receive attention after starring in Encounter (2018).
From there, his appearance began to receive attention. At its peak, Kwak Sun Young became known after co-starring in Hospital Playlist (2020) as Kim Jun Wan's lover and Lee Ik Jun's younger brother. Want to know about her other appearance? You can watch the following selection of Kwak Sun Young's dramas!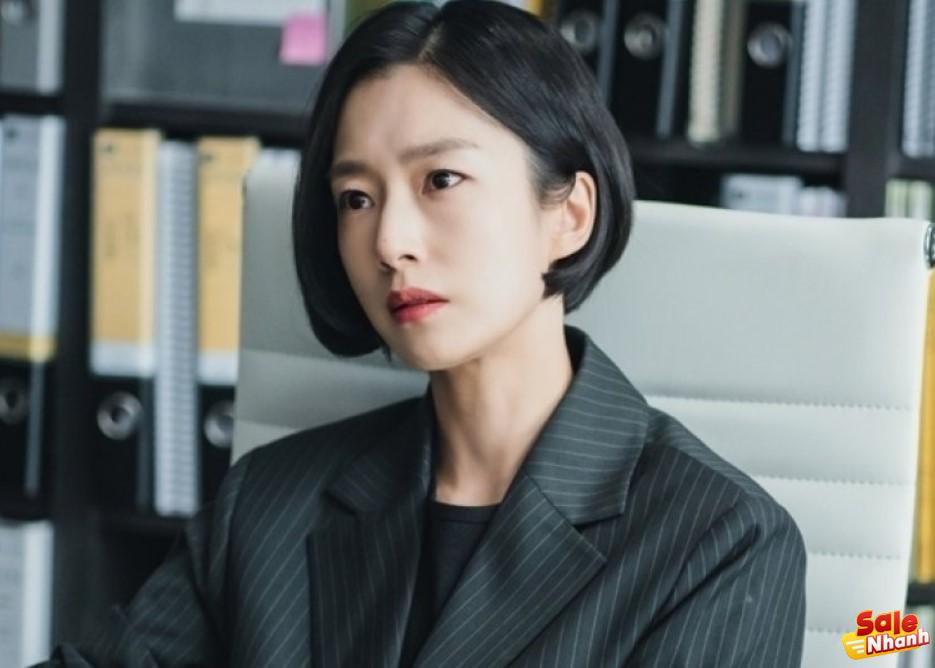 Hospital Playlists
Year of Release 2020
Genres Comedy , Drama , Medical , Romance , Slice of Life
Director Shin Won Ho
Cast ∙ Jo Jung Suk ∙ Yoo Yeon Seok ∙ Jung Kyung Ho ∙ Kim Dae Myung ∙ Jeon Mi Do
Hospital Playlist (2020) is Kwak Sun Young's drama, which can be said to have made his name more widely known. It is undeniable that the success of this drama by Shin PD has paved the way for the many actors involved, one of which is Kwak Sun Young.
Kwak Sun Young's role as Lee Ik Soon in this drama is one that is attracting attention because she is the younger sister of Lee Ik Jun. Besides Lee Ik Jun's younger sister, she is also the lover of thoracic surgeon, Kim Jun Wan; one of the main characters of this play.
Lee Ik Soon has a career in the military field, in contrast to his older brother who is dedicated to health. His position in the military is something to be proud of, as is his independent and assertive personality.
Mystic Pop-Up Bar
Year of Release 2020
Genres Comedy , Drama , Fantasy
Director Jeon Chang Geum
Cast ∙ Hwang Jung Eum ∙ Yook Sung Jae ∙ Choi Won Young
Kwak Sun Young once participated in a mystery fantasy drama with a mix of comedy, Mystic Pop-Up Bar (2020). He appears as a guest role in episode 2 with 2 characters at once.
In that episode, Wol Joo and Gwi Banjang were finally able to hire Han Kang Bae; a young man with special abilities who can 'read' other people just by touching them. Kang Bae's first customer was an acquaintance named Ahn Dong.
Madam Ahn Dong revealed her secret to Kang Bae as soon as the young man touched her. Ahn Dong said he felt very guilty for his daughter Eun Su. Eun Su, played by Kwak Sun Young, is not really his daughter, but the daughter of his worker named Sun Hwa.
Sun Hwa, also played by Kwak Sun Young, died in an accident due to slander that was exhaled by Ahn Dong. The woman then took care of Sun Hwa's child, Eun Su, while hiding her past sins.
Now Ahn Dong suffers from a serious illness and only has a short time to live. Therefore he wanted to atone for his sins.
My Country: The New Age
Drama My Country: The New Age (2019) is set in the late Goryeo period to early Joseon period. He told about two friends who attacked each other because of differences in opinion about my country.
They are Seo Hwi who is uncompromising when it comes to injustice and Nam Sun Ho, a bright and talented young man who is looked down upon by others because of his mother's status.
Besides them, there is also Han Hee Jae. She is a smart girl and likes to talk frankly. Hee Jae was raised by a gisaeng in Ihwaru. Kwak Sun Young in this drama plays the mother of Hee Jae.
Inspector Koo
Year of Release 2021
Genres Action , Comedy , Mystery , Thriller
Director Lee Jung Heum
Cast ∙ Lee Young Ae ∙ Kim Hye Joon
Kwak Sun Young's drama entitled Inspector Koo (2021) brought him together with senior actress Lee Young Ae. Here he plays Na Je Hee, head of the NT Life Insurance investigation team, as well as Koo Kyung Yi's best friend, the main character of this drama.
Koo Kyung Yi himself is a former detective who now spends more of his time playing games and is addicted to alcohol. With an apparently unstable condition, Koo Kyung Yi is still entrusted by Na Je Hee to help him investigate one of his clients who disappeared without a word.
In the process, they end up dealing with a serial killer; sweet psychopath who kills many people without guilt.
Encounters
Year of Release 2018
Genres Adventure , Age Gap , Business , Melodrama , Political , Romance , Slice of Life , Workplace
Director Kwon Hyuk Chan , Park Shin Woo
Cast ∙ Song Hye Kyo ∙ Park Bo Gum ∙ Jang Seung Jo ∙ Ko Chang Seok ∙ Shin Jung Keun
Song Hye Kyo and Park Bo Gum's drama, Encounter (2018), became part of Kwak Sun Young's career journey. Here the actress is believed to be one of the support roles whose presence supports the character of the main player.
Kwak Sun Young plays Jang Mi Jin; secretary as well as someone who can be a place to tell stories for Cha Soo Hyun. Cha Soo Hyun, played by Song Hye Kyo, has a hard life because as a politician's son his life was driven.
Soo Hyun married a man she didn't love just for her father's sake. As a result, Soo Hyun lives life without passion until he meets a simple, kind-hearted young man named Kim Jin Hyuk.
VIPs
Year of Release 2019
Genres Drama , Mystery
Director Lee Jung Rim
Cast ∙ Jang Na Ra ∙ Lee Sang Yoon ∙ Lee Chung Ah ∙ Kwak Sun Young ∙ Pyo Ye Jin ∙ Shin Jae Ha
Kwak Sun Young's next drama, VIP (2019), he starred with Jang Na Ra. This drama that will drain your emotions is set in the busy schedule of the Sung Un Department Store team who work for VIP clients.
Na Jung Sun, as the deputy manager at Sung Un Department Store is not only busy with work because she also has to deal with her husband's suspicious behavior. Jung Sun began to suspect that her husband, Park Sung Joon, was having an affair with one of his co-workers.
While uncovering these suspicions, he even managed to uncover more than one secret that his colleagues had been hiding. Kwak Sun Young himself plays Song Mi Na. She is one of the workers at Sung Un Department Store as well as a mother of two sons.
Brain Works
Kwak Sun Young in the drama Brain Works (2023) plays Seol So Jung. He is a hypnotic investigator who helps Shin Ha Ru and Geum Myung Se solve criminal cases.
Shin Ha Ru is a neurologist who comes from a family of doctors spanning 3 generations. Ha Ru comes from a wealthy family and has a confident personality.
He spoke and acted according to his beliefs but seemed to have no mercy for those he considered trash.
Unlike Ha Ru, Geum Myung Se is different. He is a detective who seems corrupt because of his unpleasant way of speaking and facial expressions. In reality, Geum Myung Se is a detective with a good heart and integrity.
Behind Every Star
Year of Release 2022
Genres Comedy , Drama , Life , Romance
Director Baek Seung Ryong
Cast ∙ Lee Seo Jin ∙ Kwak Sun Young ∙ Seo Hyun Woo ∙ Joo Hyun Young
Kwak Sun Young's drama entitled Behind Every Star (2022) tells the busy life that occurs at an artist management company called Method Entertainment. In this drama, Kwak Sun Young plays Chun Jane; a senior manager with 14 years of experience.
Jane started from the bottom as a location manager and is now the leader of a team of managers. He is a hard worker, workaholic and competitive. Jane is easily angered and when she sets a goal she will achieve it without thinking twice.
With that kind of personality, he clashed a lot with Ma Tae Oh, who served as the general director of Method Entertainment. Increasingly famous after starring in Hospital Playlist (2020), Kwak Sun Young's name began to receive attention.
If you are one of his fans or are starting to get interested in the figure of 'Lee Ik Soon', some of the drama choices above can be fun entertainment. Are you ready for the marathon?
Salenhanh – Product review blog
Address: 115 Nguyen Van Qua, Tan Hung Thuan Ward, District 12, Ho Chi Minh City
Website: https://salenhanh.com/en
Mail: Salenhanh.com@gmail.com
#salenhanh #Reviewsalenhanh