Jung Soo Jung, familiar name Krystal Jung or Krystal f(x) is a singer, model, actress and dancer born in San Francisco, United States.
This Korean-born girl started her career as a singer with the girl group f(x) in 2009 at the age of 15. He debuted with f(x) with the song "La Cha Ta" under SM Entertainment.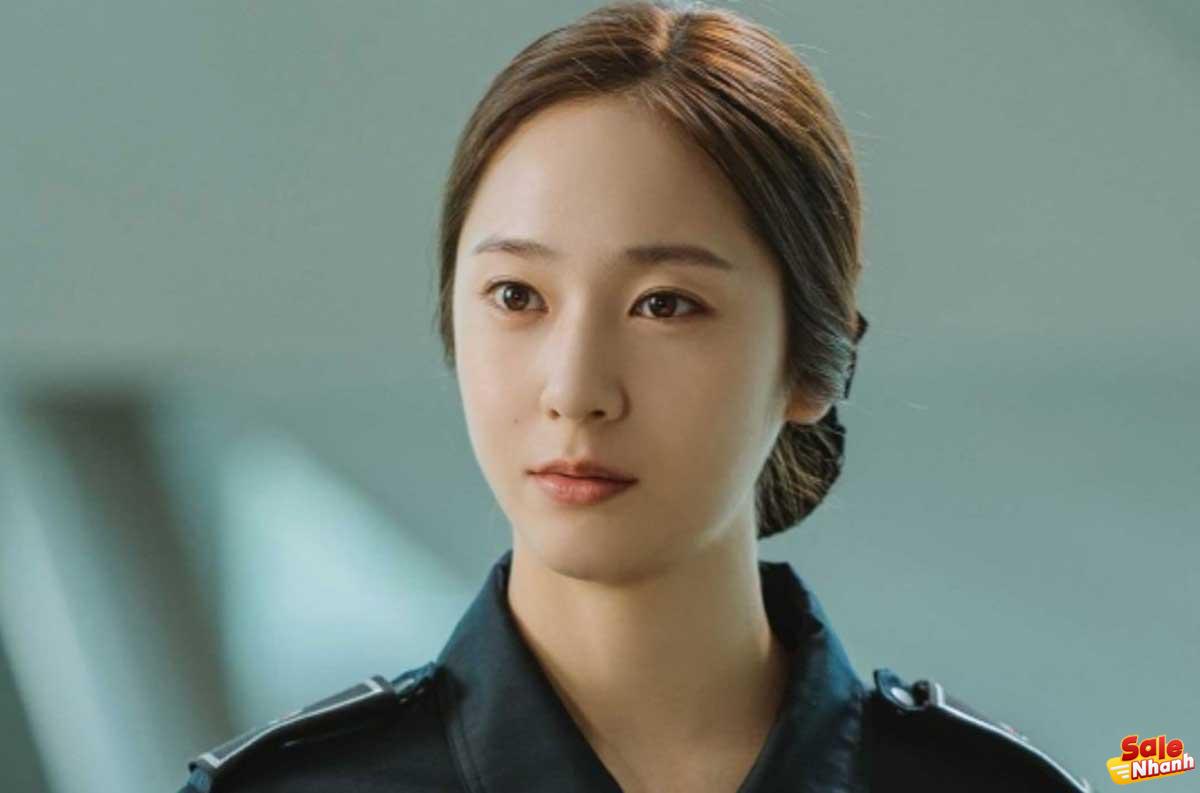 However, long before her debut, Jessica Jung's younger sister, a former Girl's Generation member, has been in several commercials since 2002. Krystal Jung started her career as an actress through the series. sitcom "More Charming by the Day" as a cameo.
Want to know the next TV series played by this girl with the nickname Ice Princess? Here are some movies where Krystal Jung has starred from Salenhanh.com for ME U (f(x) fan).
Wise Prison Life
The movie Wise Prison Life tells the story of Kim Je Hyuk, a baseball player who was sentenced to prison for about a year after attacking the person who tried to rape his sister.
Krystal Jung plays Kim Ji Ho, an intelligent student who is Kim Je Hyuk's lover.
This film also depicts the lives of convicts living in prison under various circumstances. Thanks to the interest of those who love the drama that touches their hearts, "Wise Prison Life" broadcast by tvN and Netflix has successfully surpassed the rating of 11.2%.
The Player
Who would have thought that the shy Krystal Jung could play a tough and scary driver?
The series is broadcast by OCN and has 14 episodes, about a small group of four people, that is a scammer, a driver, a hacker and a boxer.
This group of criminals carry out the act of reclaiming properties that should not belong to corrupt state officials. Their mission is to clean up the 'dirty money' that is scattered in society. Cha Ah Ryung is the only woman in the group. His job is to drive.
This woman's silhouette was abandoned by her parents at a young age. He has expertise, driving cars or large displacement motorcycles on the street very well. He is also often seen helping his friends from enemy attacks.
Crazy Love
Release year 2022
Genre Comedy, Drama, Romance
Director Kim Jung Hyun
Cast Kim Jae Wook Krystal Jung Ha Joon
The movie Krystal Jung co-starred with Kim Jae Wook called Crazy Love (2022) tells the unexpected love story between the secretary and the cold CEO.
Krystal Jung as Lee Shin A is a tenacious and diligent secretary. Among the previous secretaries, he feels most comfortable working with Noh Go Jin.
Go Jin is also known as Mr Zero Adab because of his hot temper. Shin A often has headaches because of the pressure given. Until one day, Shin A was faced with a doctor's ruling that the headaches he was suffering from were fatal diseases.
Since then, he plans to avenge all the harsh treatment he received. However, both are entangled in love.
Search
Release year 2020
Genre Mystery , Horror
Director Lim Da Woong
Cast Jang Dong Yoon Krystal Jung Yoon Park Lee Hyun Wook Moon Jung Hee
Want to see Krystal Jung in military uniform? You must watch the mystery thriller called Search (2020). This movie is set in the demilitarized zone or DMZ. He tells the story of a group of soldiers assigned with a special mission to uncover the truth behind the mysterious disappearance of several members.
Krystal Jung plays lieutenant Son Ye Rim. He was one of the elite officers assigned to the area. Ye Rim is very intelligent and has outstanding skills.
While tasked with investigating the disappearance of a colleague, she meets Yong Dong Jin, her ex-boyfriend. Personal matters aside, Ye Rim and Dong Jin solve the case together.
High Kick Through the Roof!
Finally, the drama "High Kick Through the Roof!" aired in 2011. This romantic comedy drama tells the story of a couple named Ahn Nae Sang and Yoon Yoo Sun, whose business goes bankrupt and forces both of them to move. to a relative's house.
In the drama, Krystal Jung plays Ahn Soo Jung, the daughter of Ahn Nae Sang and Yoon Yoo Sun. She is an exchange student in Los Angeles, but suddenly has to return to Korea because of her father's financial difficulties.
She can sometimes be too talkative, but is also capable of showing care and concern for those she loves, especially her father.
Police University
Release year 2021
Genres Comedy , Drama , Law , Mystery , Romance , Youth
Director Yoo Kwan Mo
Cast Cha Tae Hyun Jung Jin Young Krystal Jung
Police College (2021) tells the story of new students at Korea Police University. Two of them are Kang Seon Ho and Oh Kang Hee.
Kang Seon Ho enrolled as a prospective student on campus not because he had a desire to become a police officer. He just wanted to follow Oh Kang Hee, the girl he secretly liked.
Oh Kang Hee, played by Krystal Jung, is a strict and intelligent student. He wants to become a policeman because his mother is always in trouble with the law.
In the learning process, Kang Seon Ho and Oh Kang Hee not only absorb knowledge in the room, but also directly in reality. They help one of the professors uncover a crime.
The Heirs
Release year 2013
Genres Drama , Romance , Teen
Director Boo Sung Chul , Kang Shin Hyo
Cast Lee Min Ho Park Shin Hye Kim Woo Bin
This school-set drama, written by Kim Eun Sook, stars some of the top actors and actresses such as Lee Min Ho, Park Shin Hye, Kim Woo Bin, and Kim Ji Won. This movie is very popular in many different countries, including Indonesia.
The drama "The Heir" is airing on SBS about a school whose students are heirs of many famous companies and children of influential people in Korea.
Krystal Jung plays Lee Bo Na in the movie. Lee Bo Na is the ex-girlfriend of the main character Kim Tan (played by Lee Min Ho).
Bo Na is described as a tough girl who is jealous of her current boyfriend. Behind the attitude of pampering her boyfriend but scorning others, Bo Na is actually very kind.
Bo Na's boyfriend after Kim Tan is Yoon Chan Young played by Kang Min Hyuk. Psst, their caste is different. Bo Na is a rich kid, while Min Hyuk is an ordinary kid. Perhaps that's why, despite having a new boyfriend, Bo Na is still very popular and always gets the attention of many people in the school.
Bride of the Water God
Adapted from the webcomic Bride of the Water God by author Yoon Mi Kyung, this tvN drama tells the story of Yoon So Ah, a psychiatrist who serves the water god Ha Baek.
This drama also stars Krystal Jung as the character Moo Ra, a water goddess who has lived for over a hundred years.
One day, Moo Ra was ordered to earth to complete a mission. She disguised herself as an actress famous for her beauty.
However, Moo Ra is indifferent, indifferent when pretending to be human. Until the water god meets Ha Baek, the haughty and arrogant water god.
Moo Ra secretly loves Ha Baek so she can transform into a warm and caring goddess when in front of him.
However, his love was not reciprocated, as Ha Baek had a relationship with Yoon So Ah, a psychiatrist who sacrificed herself to become the wife of the water god so that Ha Baek could bring rain down and the village. no more experience. drought.
The series is up to 16 episodes in the genre of comedy, romance and fantasy. The actors and actresses participating in this drama include Shin Se Kyung, Nam Joo Hyuk, Gong Myung, and Lim Ju Hwan.
My Lovely Girl
Release year 2014
Genre Drama , Music , Romance
Director Park HyungKi
Cast Jung Ji Hoon Krystal Jung Kim Myung Soo Cha Ye Ryun
SBS drama "My Lovely Girl". The drama successfully surpassed 16 episodes with the participation of a series of artists such as Kim Myung Soo, Jung Jin Hoon. Meanwhile, Krystal Jung plays Yoon Se Na, the younger sister of her ex-boyfriend Lee Hyun Wook.
Initially, Lee Hyun Wook was in love with a woman named Yoon So Eun. Until one day they quarreled and had an accident that sent Yoon So Eun flying.
Lee Hyun Wook himself is the CEO of an aspiring idol search and training company, as well as a genius producer and composer.
After the death of his lover, Lee Hyun Wook turned from a sensitive, kind man to a cold man who doesn't even care about those around him.
This happened because Lee Hyun Wook was still stuck in his memory with his girlfriend who died due to his driving negligence.
Moreover, Lee Hyun Wook witnessed the incident with his own eyes, so guilt enveloped him. Until one day, Yoon Se Na, who was going to Seoul to fulfill her dream of becoming a composer, met Lee Hyun Wook.
After some time, Lee Hyun Wook learned the truth that the woman he helped achieve his dream was Yoon Se Eun's younger sister.
When the two fell in love and healed each other's pain and sadness through the song, Yoon Se Na realized that the man who had been with her the whole time was the one who caused her sister's death.
Graduation Season
In addition to Korea, Krystal Jung also appeared in a Chinese drama aired on MBC. He plays a talented independent fashion designer. One day, she meets Deng Lun, the heir to a lingerie company trying to become famous through her own power.
Both start on the wrong foot. When they first met, they felt very alienated. However, gradually develop feelings for each other. It was time that brought them to comfort with feelings that arose between the two of them.
Despite the nickname "Ice Princess", Soo Jung can actually play a cute and mischievous girl. So, in which movie do you like Krystal's role more?
Salenhanh – Product review blog
Address: 115 Nguyen Van Qua, Tan Hung Thuan Ward, District 12, Ho Chi Minh City
Website:  https://salenhanh.com/en
Mail: Salenhanh.com@gmail.com
#salenhanh #Reviewsalenhanh