Starting her career as a singer, Kim Ye Won has appeared in various dramas. Although her singing career did not develop brilliantly, Ye Won did not give up. She tried her luck in her career through TV series.
Some of the dramas she acted in even featured famous actresses and actors in Korea. Among them are Revolution Love, Suspicious Partner and Welcome to Waikiki 2. Besides these movies, what other dramas does Kim Ye Won act in? Check out the full list below.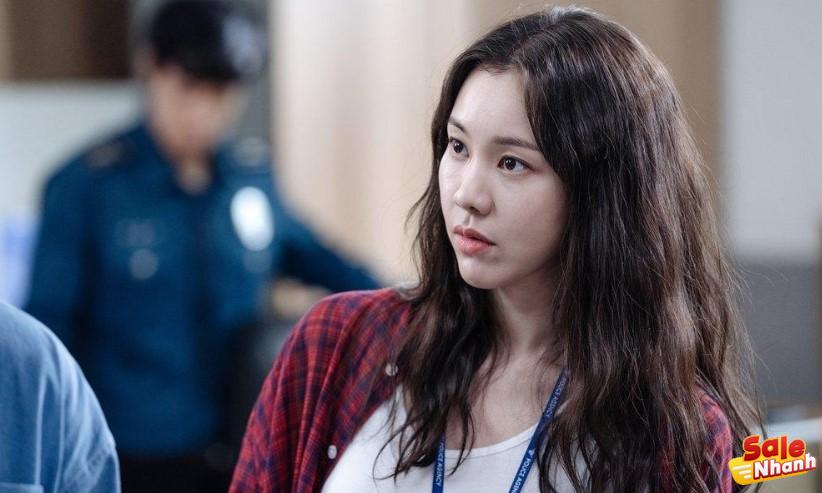 You Are My Spring
Release year 2021
Genres Drama , Family , Medical , Mystery , Psychological , Romance , Horror
Director Joo Sang Kyu , Jung Ji Hyun
Cast Seo Hyun Jin Kim Dong Wook Yoon Park Nam Gyu Ri
Elevating the romance story, You Are My Spring features actress and former girl group member Seo Hyun Jin. There are also Kim Dong Wook and Yoon Park participating in this drama. Kim Ye Won herself plays Park Eun Ha, a cafe worker at Selecto Coffee.
You Are My Spring tells the story of Kang Da Jeong who works as a hotel manager. He recently moved in and lives in an apartment. A murder even involves him with Ju Young Do, who also lives in the same building.
Ju Young Do herself works as a psychiatrist, who often treats patients with suicidal thoughts. As time passed, Kang Da Jeong and Ju Young Do fell in love.
Cheat on Me If You Can
Release year 2020
Genres Comedy , Drama , Mystery , Psychological , Romance , Horror
Director Kim Min Tae
Cast Cho Yeo Jung Go Jun Yeonwoo Kim Young Dae
Dramas with the theme of adultery are still in great demand. The movie Cheat Me If You Can is no exception. This movie features Kim Ye Won, although not the main character. He plays a policeman named An Se Jin.
As for Cheat Me If You Can, it tells the story of a successful novelist named Kang Yeo Joo. He often writes horror stories in which the characters are dead. Even so, Kang Yeo Joo's life really seems normal and happy. She married Han Woo Sung, a lawyer much younger than her.
But apparently, Kang Yeo Joo also likes another man, that is Cha Soo Hoo, a part-time employee who once saved Kang Yeo Jeo during a protest during the launch of his new book. .
Welcome to Waikiki 2
Release year 2019
Genre Comedy , Drama , Friendship , Life , Romance , Youth
Director Lee Changmin
Cast Kim Seon Ho Lee Yi Kyung Shin Hyun Soo Ahn So Hee Moon Ga Young Kim Ye Won
It is one of the most famous TV series because of the ridiculousness of the plot and the characters. Welcome to Waikiki 2 is the sequel to Welcome to Waikiki 1, but many characters have changed except for Lee Yi Kyung.
This drama stars Kim Seon Ho, Shin Hyun Soo, Mun Ga Young, and Ahn So Hee. Don't forget, there's also Kim Ye Won playing the role of Cha Yoo Ri.
The story in Welcome to Waikiki 2 still deals with the lives of three men, Lee Joon Ki, Cha Woo Sik and Kook Ki Bong. The three of them run an inn to make money. Many absurd events always adorn their lives. But that is what makes their friendship stronger.
Heart Surgeons
Release year 2018
Genre Drama
Director Jo Yeong Kwang
Cast Ko Soo Uhm Ki Joon Seo Ji Hye
This was followed by a drama with a theme about the medical world. Heart Surgeons is about Park Tae Soo. He is in dire need of a donating heart for his mother. If not, the mother could lose her life.
This drama has Ko Soo, Uhm Ki Joon and Seo Ji Hye as the main characters. Meanwhile, Kim Ye Won appeared as a supporting actress. She plays the role of An Ji Na.
Rich Man
Release year 2018
Genres Business , Comedy , Friendship , Medical , Psycho, Romance , Workplace
Director Min Doo Shik
Cast Kim Jun Myeon (Suho EXO) Ha Yeon Soo Oh Chang Seok Kim Ye Won
This romantic drama will probably make K-pops eager to watch. The reason is, one of the members of Exo, appearing as the main character, is named Suho. Suho plays Lee Yoo Chan, the CEO of an IT company.
Lee Yoo Chan is known to be a rather arrogant character and doesn't trust anyone easily. Meanwhile, Kim Bo Ra, played by Ha Yeon Soo, is a girl who tries her luck in her career by going to Seoul. His life changed after meeting Lee Yoo Chan.
Returning as a supporting actress, Kim Ye Won plays Min Tae Ra. Although he is only a supporting actor, his role is quite important in this movie.
Revolutionary Love
Release year 2017
Genre Comedy, Romance
Director Song Hyun Wook
Cast Choi Siwon Kang So Ra Gong Myung Lee Jae Yoon Choi Jae Sung Kyeon Mi Ri Jung Chan Bi Hwang Young Hee Jeon Bae Su Lee Han Wi
The next drama will feature Choi Si Won and Kang So Ra as the main characters. Meanwhile, Kim Ye Won appeared as a supporting actress, namely Ha Yeon Hee.
The story in Revolution Love really focuses on the struggles of Baek Joon, who was born into an ordinary family. To be able to meet his needs, he had to work very hard. This situation is inversely proportional to Byun Hyuk. He doesn't even have any goals about his life because he is already rich.
Suspicious Partner
Release year 2017
Genres Comedy , Law , Romance
Director Park Sun Ho
Cast Ji Chang Wook Nam Ji Hyun Choi Tae Joon Kwon Na Ra
Compared to other dramas, Suspicious Partner has a larger number of episodes, namely 40 episodes. This drama aired on SBS brings together top actors. Among them are Ji Chang Wook, Nam Ji Hyun, Choi Tae Joon and Kwon Nara.
There is also Chansung who is a member of 2PM. Kim Ye Won herself only appeared as a supporting actress. She plays the role of Na Ji Hae.
The drama itself tells the story of Noh Ji Wook, an intelligent but also stubborn prosecutor. Along with her partner, Eun Bong Hee, Noh Ji Wook tries to uncover a murder case. Along the way, they fall in love.
Tomorrow, With You
Release year 2017
Genre Drama , Fantasy , Romance
Director Yoo Je Won
Cast Shin Min Ah Lee Je Hoon Kim Ye Won
Followed by a romantic drama with a fantasy genre. This time, Kim Ye Won appeared as the second female lead and clashed with Shin Min A, Lee Je Hoon. She plays Lee Gun Sook, a friend of the main character Song Ma Rin.
Tomorrow With You tells the story of Yoo So Joon, the CEO of a real estate company. He has the unique ability to travel through time in the subway. Not only about the past, he can also move to the future.
Those are some popular dramas starring the talented young actress Kim Ye Won. Judging by the characters she takes on, Kim Ye Won doesn't seem to hesitate to take on different characters. This proves that despite only appearing as a supporting actress, Kim Ye Won has shown her best acting.
Out of all the TV series above, which one have you watched? Let us know in the comments column, OK!
Salenhanh – Product review blog
Address: 115 Nguyen Van Qua, Tan Hung Thuan Ward, District 12, Ho Chi Minh City
See more at: https://salenhanh.com/en/movie-reviews/
Mail: Salenhanh.com@gmail.com
#salenhanh #Reviewsalenhanh