Kim Woo Bin  is a South Korean actor and actor. The image of a "badboy" full of personality and jubilation has helped him to be loved by many people. Besides, with talent and effort, Kim Woo Bin has risen to the success he is today.
Kim Woo Bin's good films are movies of a lifetime, which audiences cannot help but watch once. With a stylish appearance, a "marshal" standard, Kim Woo Bin became a Hot name in the Korean cinema.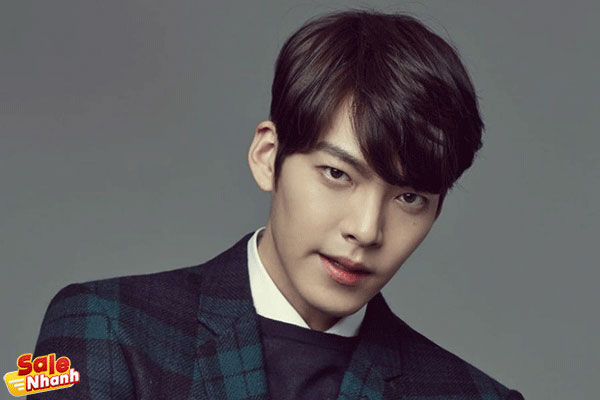 Learn about Kim Woo Bin's career
Kim Woo Bin's real name is Kim Hyun Joong (July 16, 1989) but because of the same name as singer Kim Hyun Joong, he changed his name. He did not have a very good start when he moved from his hometown to Seoul to make a career as a model but was not very successful.
He started acting in 2011, with the lead role in the movie White Christmas and the cable sitcom Vampire Idol. He then starred in the romantic comedy A Gentleman's Dignity and then had a leading role in the trendy movie The Inheritors in 2013.
In addition to his acting ability, Kim Woo Bin also became an MC, he became the MC for the music show M! Countdown. He also became the MC of the 2013 SBS Drama Awards.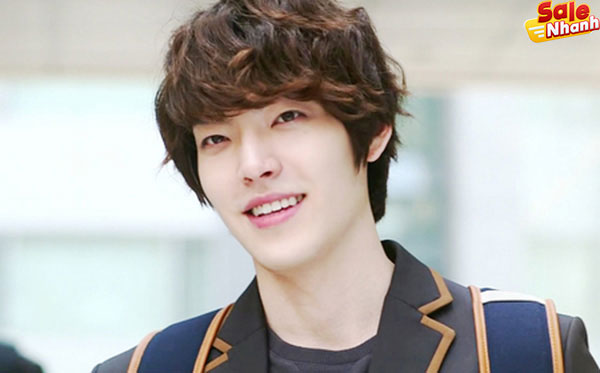 In 2015, he publicly dated female Shin Min-Ah. It took some hard work to get a little bit of glory, but in 2017 events once again came to him. Kim Woo Bin was diagnosed with throat cancer. To focus on treatment, he has paused all his artistic activities for 2 consecutive years. Fortunately, with will and determination, he overcame the deadly disease.
Currently, Kim Woo Bin's health situation is stable and fans are looking forward to his return in Korean showbiz.
A collection of good films by Kim Woo Bin – Korean Showbiz actor
With a relatively short acting career, Kim Woo Bin's good films have also won a lot of love from the audience. Here is a collection of Kim Woo Bin's best movies compiled by  Salenhanh  .
Movie School (2013)
In the movie School 2013, the name Kim Woo Bin really caught the attention of the audience. This is considered the movie that made Kim Woo Bin's name.
In the movie School (2013), he plays the role of Park Heung Soo – an unruly, hot-tempered transfer student who is actually trying to protect his wounded heart because of his unhappy past.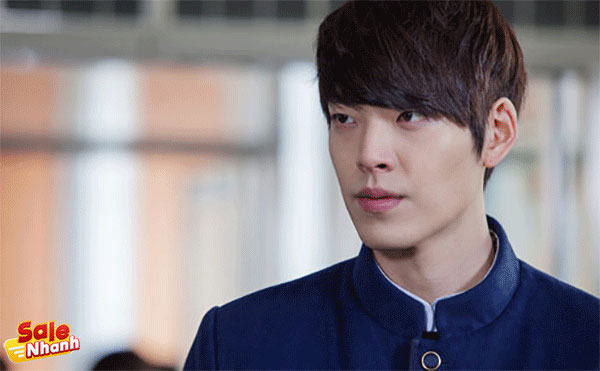 Along with his special friendship with Nam Soon (played by Lee Jong Suk), the actor has made a big impression on the audience with his sincere and deep acting. At the same time, this role also helped him receive the "Best New Actor" at the APAN Star Awards.
Uncontrollable Love
Becoming the male lead in the movie Uncontrollably Fond, Kim Woo Bin is paired with a beautiful, hot actress – Bae Suzy is extremely romantic.
Although the film was not well received at first because the content was not very prominent and the time to air at that time was not suitable. But later on, Uncontrollable Love was loved by Korean movie fans.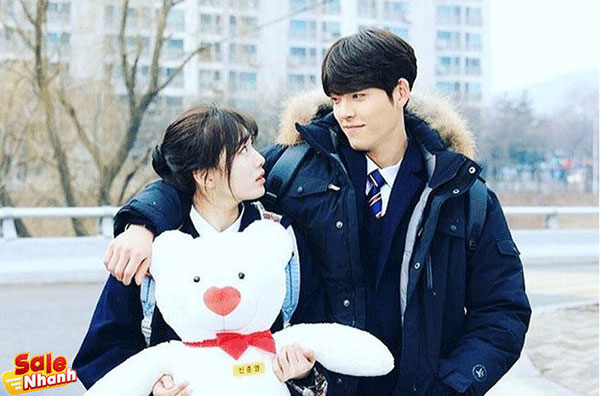 The love story of a young couple who have been close since childhood is Shin Joon Young and No Eul (Suzy). Both of them had to separate for their own reasons. After many years of meeting again, they continued to write a beautiful but touching love story. Shin Joon Young, a young actor suffering from a serious illness, can only live on for a short time.
The Heirs (2013)
In 2013, the movie The Heirs became an all-Asian phenomenon, including Vietnam, helping Kim Woo Bin's fame go beyond Korea.
Into a few noble boys Choi Young Do careless and arrogant. Although his personality is quite similar to his previous role, with his experience and acumen in acting, the actor never bore the audience.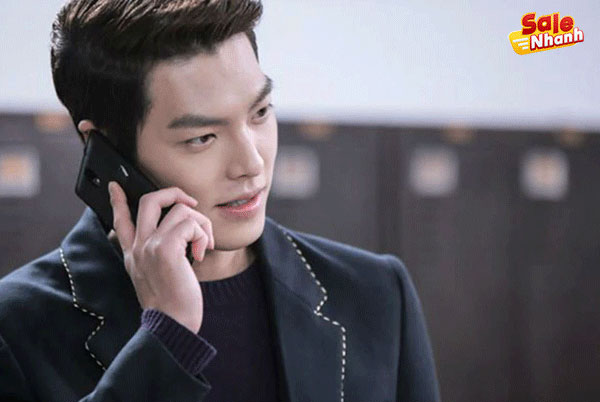 With a special way of expressing his love and sincere love for Cha Eun Sang, even though he was only a supporting role, Kim Woo Bin also received a lot of attention from fans. Even many fans of Kim Woo Bin want him to replace the male lead (Lee Min Ho) to become the male god of the film.
The Boss (2016)
Kim Woo Bin's most successful movie work must be the role of Park Jang Gun in Master. This is the role that he has captivated women with his coolness, handsomeness and extremely intelligent mind. Kim Woo Bin accompanied veteran actors Lee Byung Hun and Kang Dong Won.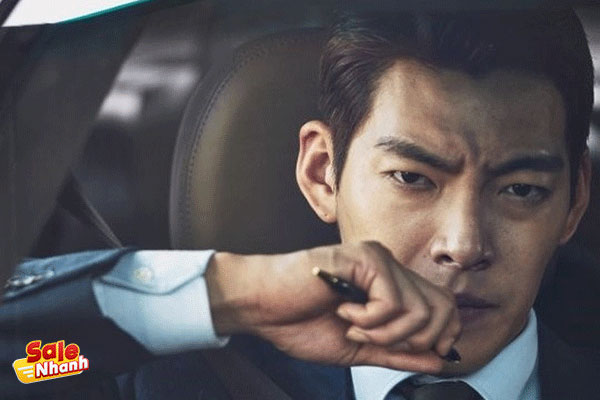 In the movie, Kim Woo Bin plays a professional and dangerous hacker. He had impressive psychological acting highlights when he had to choose between being righteous or remaining loyal to his boss.
Reaching a revenue of 50.5 million USD, Master is one of the most successful movie works of 2016, and is also a major turning point in Kim Woo Bin's acting career.
The Con Artist (2015)
The Technicians is the next movie project that Kim Woo Bin participated in after making a big splash with the drama "The Heirs".
In the movie, Kim Woo Bin plays a cunning thief, full of intrigue. He and his accomplices caused in the process of stealing hundreds of billions of won from the Incheon City Customs Department, Seoul, Korea.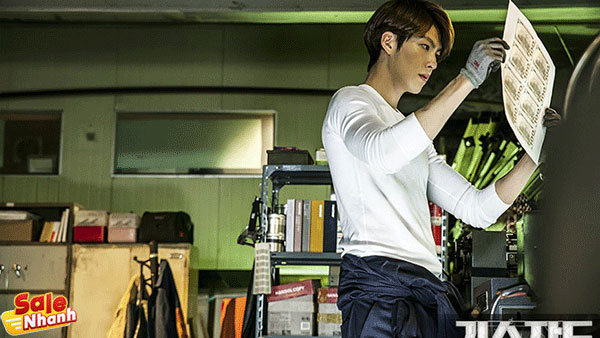 Playing the role of a dangerous thief, Kim Woo Bin captivated female fans with his cold demeanor, sharp eyes, and perfect body.
Twenty (2015)
Kim Woo Bin started trying out a new comedy genre in the 2015 film Twenty by director Lee Byung Hun. He plays the role of a young man who is unemployed and extremely in love with girls and the future, his dream is still unclear.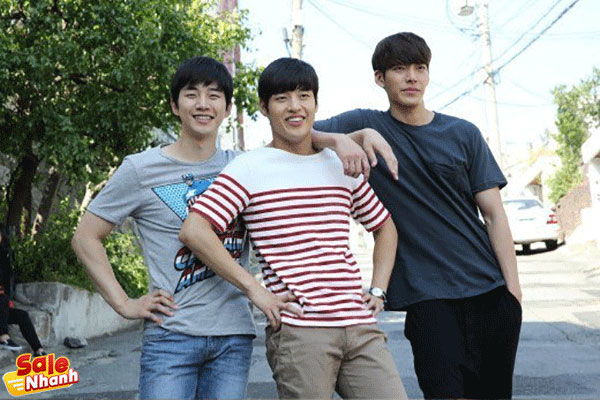 Bringing youthful and cheerful colors but still reflecting the thoughts of young people in their 20s. The 2015 film Twenty 2015 not only achieved good revenue beyond expectations, but also received high praise from experts. with many nominations at the Golden Bell and Blue Dragon awards ceremonies.
Friend, The Great Legacy (2013)
Friend, The Great Legacy was born 17 years after the resounding success of the first part Friend 2001. Although not the main actor of the film, Kim Woo Bin's scenes still attract attention. of a large audience.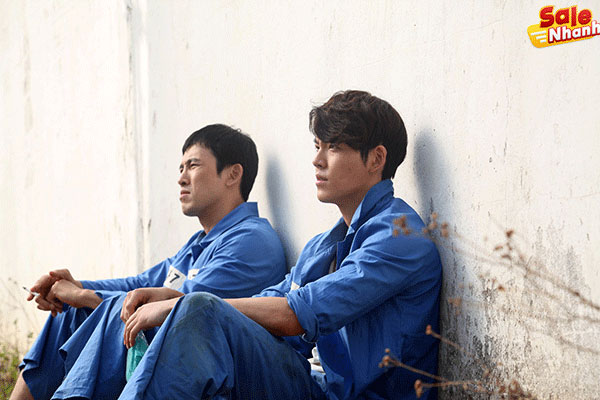 The content of the drama revolves around the character, Lee Joon Suk (played by Yoo Oh Seong) released from prison after being sentenced for the murder of an old friend. The story revolves around Joon Suk's search to regain his position at the top of the top gangster in Busan.
Although there are some violent scenes, the rest of "Friend 2" is deeply emotional, especially when it comes to discovering the father-son relationship between the main characters, Lee Joon Suk and Choi. Sung Hoon (played by Kim Woo Bin).
Summary of Kim Woo Bin
The life of a handsome actor born in 1989 has many events, but he is very lucky because he still has friends and fans to accompany and love him.
In particular, not only in the movie but in real life, Kim Woo Bin is also the male lead with a romantic love story with beautiful actress Shin Min Ah. She stuck with him through the most difficult times. Their love is still praised by the media, the press and many people admire.
Above are the 7 best movies of the best Korean actor Kim Woo Bin. Thank you! Have fun watching movies!
Salenhanh – Product review blog
Address: 115 Nguyen Van Qua, Tan Hung Thuan Ward, District 12, Ho Chi Minh City
Tel: 0773172177
Website: https://salenhanh.com
Mail: Salenhanh.com@gmail.com