Kim Won Hae is a master at portraying memorable supporting roles. With not too much screen time, the fact that Kim Won Hae can still make many people know her. Of course, because in a year, the actor can act in many dramas at the same time.
His choice of dramas to act in is no joke because most of them are successful in the market. As a supporting actor, Kim Won Hae had the opportunity to act alongside many other great actors. The roles he plays are also varied; From the policeman to the shaman, he did everything.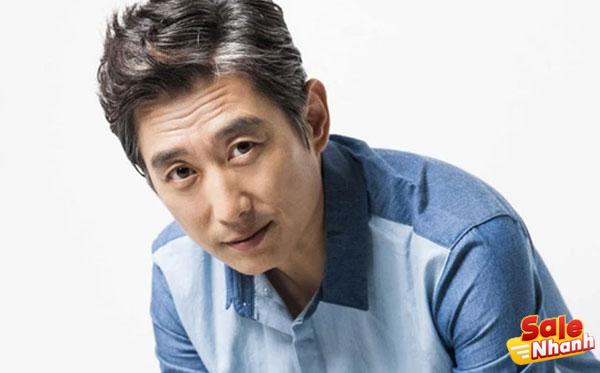 Among Kim Won Hae's many successful dramas, we have selected the ten with the highest ratings on mydramalist.
Signal
Release year 2016
Genres Crime , Drama , Fantasy , Horror
Director Kim Won Seok
Cast Lee Je-Hoon Kim Hye-Soo Cho Jin-Woong
Kim Won Hae once participated in the famous fantasy crime drama Signal (2016). He plays a supporting role named Kim Gye Chul, a police officer from the Violent Crimes Bureau who also joins the Seoul cold case investigation team. The story of this drama revolves around the life of a file clerk named Park Hae Young.
Park Hae Young is traumatized because as a child he witnessed one of his best friends named Yoon Jung being kidnapped and found dead. This case was not solved until Hae Young grew up. One day, he hears a voice from a mysterious walkie-talkie.
The owner of the voice was clearly Lee Jae Han; A detective living in the past who investigates Yoon Jung's case.
Through the Darkness
Release year 2022
Genres Crime , Mystery , Horror
Director Park Bo Ram
Cast Kim Nam Gil Jin Sun Kyu Ryeo Un Kim So Jin Lee Dae Yeon
Kim Won Hae's next film, unfortunately, is still in the crime, sensational genre. This time he clashed acting with Kim Nam Gil as Heo Gil Pyo, the head of the Mobile Investigation Unit of the Seoul Metropolitan Police Agency. Through the Darkness (2022) is based on the non-fiction book by Korea's first criminal record researcher, Kwon Il Young.
Song Ha Young was the first to make a profile in Korea. At that time, the profession was still looked down upon. Among the many police colleagues who despise him, Heo Gil Pyo trusts Ha Young and the team.
For years, Ha Young has investigated the behavior of cold-blooded serial killers and the crimes they committed.
Youth of May
Release year 2021
Genre Drama, Historical, Romance
Director Song Min Yeop
Cast Lee Do Hyun Go Min Si Lee Sang-Yi Geum Sae Rok
Watch Kim Won Hae's movie, prepare tissues because the plot of Youth of May (2021) is one of the saddest.
The movie brought Lee Do Hyun and Go Min Si together many times, set in the Gwangju Uprising that occurred in 1980 in Korea. He tells the tragic love story between Hwang Hee Tae and Kim Myung Hee.
Hwang Hee Tae is a medical student and the son of an authoritarian official. He falls in love with a nurse named Kim Myung Hee.
Their relationships with different social classes are difficult to contend with. However, Hee Tae loves Myung Hee wholeheartedly until death do them part. Kim Won Hae plays Myung Hee's father who works as a watch repairer.
Strong Woman Do Bong Soon
Release year 2017
Genre Comedy , Fantasy , Romance
Director Lee Hyun Min
Cast Park Bo Young Park Hyung Sik Ji Soo
You can find one of Kim Won Hae's unforgettable and attached performances in the drama Strong Woman Do Bong Soon (2017). Here, the senior actor plays two characters, Kim Kwang Book and Oh Dol Ppyeo. Both have different backgrounds.
Kim Kwang Book is a gangster who provoked Do Bong Soon in the early episodes and Oh Dol Ppyeo works at Ahn Min Hyuk's company as the Development Planning Team Leader.
Strong Woman Do Bong Soon (2017) tells the story of a cute girl Do Bong Soon with super powers. Dong Soon's power makes Ahn Min Hyuk mesmerized.
While You Were Sleeping
Release year 2017
Genres Comedy , Fantasy , Legal , Mystery , Romance , Supernatural
Director Oh Choong Hwan, Park Soo Jin
Cast Bae Suzy Lee Jong Suk Jung Hae In Lee Sang Yeob
While You Were Sleeping (2017) is an equally popular drama by Kim Won Hae. With the participation of big names such as Bae Suzy, Lee Jong Suk, Jung Hae In, this film is well known to the international audience. This fantasy drama tells the story of a girl and two boys who have the ability to see the future through their dreams.
They are a reporter named Nam Hong Joo, new prosecutor Jung Jae Chan and a policeman named Han Woo Tak. The three of them are plagued by a nightmare and decide to prevent it from coming true.
Kim Won Hae plays Choi Dam Dong, a detective working with Jae Chan who is also the brother of the killers of Jae Chan's father and Hong Joo's father.
The Fiery Priest
Release year 2019
Genres Action , Comedy , Crime , Mystery
Director Lee Myung Woo
Cast Kim Nam Gil Kim Sung Kyun Lee Ha Nee Go Jun Geum Sae Rok
As a regular supporting role, Kim Won Hae has many opportunities to portray a variety of roles. Something quite different is his role in the movie The Fiery Priest (2019). In this drama starring Kim Nam Gil, Kim Won Hae plays Vladimir Gozhaev, the leader of the Russian Gang with a distinctive style.
Fiery Priest (2019) tells the story of a priest named Kim Hae Il, who used to be a NIS agent. She meets a cowardly detective, Goo Dae Young, who is shy but quiet. The two of them together with the intelligent and beautiful prosecutor Park Kyung Sun set out to unravel the murder case of a high-ranking Catholic priest.
Good Manager
Release year 2017
Genres Business , Comedy , Crime , Drama
Director Choi Yoon Seok , Lee Jae Hoon
Cast Namkoong Min Nam Sang Mi Lee Jun Ho Jung Hye Sung
Kim Sung Ryong is a former money manager of a gang. After that, he started working as a public accountant, exactly as the head of the accounting department for China Company. He fights to save the company which is disorganized because of corruption everywhere.
Sung Ryong embezzled a large amount of money from the company for the purpose of fighting for the basic rights of workers.
The brave Sung Ryong is played by Namgoong Min, while Kim Won Hae plays Choo Nam Ho himself. He is a colleague of Sung Ryong, who holds the position of manager of the accounting department of China Group.
The Player
Release year 2021
Genre Drama , Mystery , Romance , Horror
Director Jojo Tichakorn Phukhaotong
Cast Joss Way-ar Sangngern Namtan Tipnaree Weerawatnodom Jane Ramida Jiranorraphat Kapook Phatchara Thabthong Foei Patara Eksangkul Mek Jirakit Thawornwong Chimon Wachirawit Ruangwiwat Tay Tawan Vihokratana
The four are Kang Ha Ri or Choi Soo Hyuk; a daring veteran con artist and good at puns.
In addition to Kang Ha Ri, there are also Cha Ah Ryung who is a very good driver, Lim Byung Min who is good at hacking, and Do Jin Woong who is an excellent martial artist.
They try to take black money and take money from the criminals who have been caught. Kim Won Hae plays prosecutor Jang In Gyu, who works closely with Ha Ri and the team.
From Now On, Showtime
Release year 2022
Genres Comedy , Fantasy , Mystery , Romance
Director Lee Hyun Min
Cast Park Hae-jin Jin Ki Joo Jung Joon Ho Go Gyu Pil Jung Suk Yong
Kim Won Hae's next film stars the actor as a powerful magician named Cha Sa Geum. You can see his appearance in the early episodes of From Now on Showtime (2022) when he fights a dangerous, deadly demon.
The film directed by Park Hae Jin is a work in the genre of horror, fantasy, sensationalism, suspense and entertainment.
Broadly speaking, he tells the story of Cha Sa Geum's grandson named Cha Cha Woong, who has the ability to see ghosts and use them to deceive people.
Cha Woong pretends to be a great magician, despite three humorous ghosts assisting in his every trick. He doesn't want to use his abilities to help others because he is hurt by witnessing his grandfather's suffering in the past.
Are You Human Too?
Release year 2018
Genre Mystery , Romance , Science Fiction
Director Cha Younghoon
Cast Seo Kang Joon Gong Seung Yeon Lee Joon Hyuk Park Hwan Hee Kim Sung Ryung Yu Oh Seong Park Yeong Gyu
The drama Are You Human Too (2018) also stars Kim Won Hae as one of the supporting characters.
Senior actor takes on the role of Kang Jae Sik. He is the father of Kang So Bong; one of the main characters of this movie is played by Gong Seung Yeon. Kang So Bong is a bodyguard assigned to look after Nam Shin III.
Nam Shin is the son of a wealthy family who is in a coma after an accident. Mother Oh Ro Ra, an expert in artificial intelligence, secretly created a robot named Nam Shin III.
The robot looks exactly like Nam Shin and pretends to be Nam Shin. The robot must face the machinations of the great family and hold onto the position of Nam Shin's heir.
If playing a supporting role, Kim Won Hae's face must be very familiar to the connoisseurs of Drakor. Even if you don't know the name, you will recognize it immediately when you see his face.
Although mainly appearing in supporting roles, the actor never disappoints. Out of all the dramas he's been in, which one do you like the most?
Salenhanh – Product review blog
Address: 115 Nguyen Van Qua, Tan Hung Thuan Ward, District 12, HCMC
Website: https://salenhanh.com/en
Mail: Salenhanh.com@gmail.com
#salenhanh #Reviewsalenhanh