Some of Kim Tae Ri's titles present a quality and compelling spectacle. The actress born on April 24, 1990 has shown her comprehensive acting ability. Although she did not play many movies, Kim Tae Ri's acting ability did not disappoint the audience.
If you are passionate about the role in The Handmaiden, some of Kim Tae Ri's movie titles below will surely make you satisfied. What are the movies in question? Here is the review!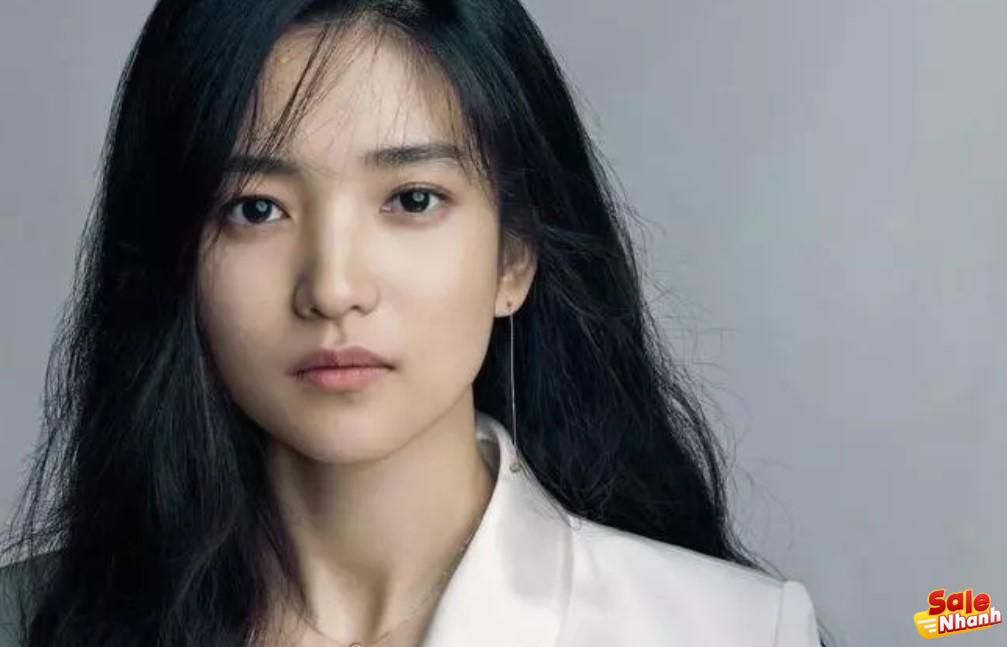 Moon Young (2015)
Release year: November 27, 2015
Genre: Drama, Slice of Life
Produce: KT&G Sangsangmandang
Director: Kim Soyeon
Actors: Kim Tae Ri, Jung Hyun, Park Wan Gyu, Park Jung Sik, Nam Bo Ra
The life of a high school student with an alcoholic father and a mother who has nowhere to go makes Moon Young (Kim Tae Ri) depressed. This cute girl turns out to be very quiet and doesn't want to talk to anyone; He uses sign language to communicate with others.
Moon Young has a unique habit because wherever he goes, he carries a camera and records everything around him. Fed up with his father's treatment, Moon Young leaves the house. That's when Moon Young met Hee Soo (Jung Hyun). Two injured women comfort each other.
One day, Moon Young saw a person who looked a lot like her mother walking on the subway. Moon Young, who had been silent all this time, suddenly wanted to call out to her mother. Hee Soo is surprised that the girl he thought was mute could speak. So how does this movie end?
The Handmaiden (2016)
Release year: 01/06/2016
Genre: Romance, Mystery, Horror, Drama. erotic psychology
Producer: Moho Film, Yong Film
Directed by: Park Chan Wook
Actors: Kim Min Hee, Kim Tae Ri, Ha Jung Woo , Cho Jin Woong
Kim Tae Ri's drama aired in 2016 has won many awards. The Handmaid has won several prestigious awards and been nominated for several categories. At the Blue Dragon Film Awards event, Kim Tae Ri even won the Best New Actress award.
The Handmaiden tells the story of a low-class young girl who works as a pickpocket. She is Nam Sook Hee (Kim Tae Ri). One day, she is hired at Hideko's (Kim Min Hee) house as a domestic helper. Hideko herself is an upper-class woman who is an heiress from Japan.
Hideko lives with an uncle named Kouzuki (Choi Jin Woong) and lives in a remote area. Seeing Hideko's condition, Nam Sook Hee and Count Fujiwara (Ha Jung Woo) are planning something. Fujiwara plans to marry Hideko, take his property, and then throw her in a mental hospital.
To help with Fujiwara's plan, Nam Sook Hee plays the role of "matchmaker" for the two. However, something unexpected happened between Hideko and Nam Sook Hee. What is the final story of the best international film according to the British Academy Film Awards and some other awards?
1987: When The Day Comes (2017)
Release year: December 27, 2017
Genre: Drama, History, Politics
Produce: Movie Woojeung
Director: Jang Joon Hwan
Actors: Kim Yoon Seok, Ha Jung Woo , Yoo Hae Jin, Kim Tae Ri, Park Hee Soon , Lee Hee Joon
Kim Tae Ri's next interesting movie was 1987: When The Day Comes. This is a drama based on a true story directed by Jang Joon Hwan. 1987: When The Day Comes is about an event that happened during the June 1987 Democratic Movement.
The case begins with the death of Park Jong Chul (Yeo Jin Goo), a student who participated in a pro-democracy protest against the regime, during interrogation. Jong Chul's death was covered up as the responsibility of the police, at the time ordered by Commissioner Park Cheo Won (Kim Yoon Seok).
This incident has raised suspicion in some people. Prosecutor Choi Hwan (Ha Jung Woo) later rejected the police's suggestion of immediate cremation. Of course, because cremation can destroy evidence of violence that Park Jong Chul received during interrogation. Prosecutor Choi was fired for his attitude.
Despite being fired, Prosecutor Choi has not stopped working to find out the truth. He leaves a document for reporter Yoon Sang Sam (Lee Hee Joon) so that commissioner Park Cheo Won's crimes can be exposed. In this film, Kim Tae Ri plays the role of Yeon Hee, who, although not participating in the performance, also helps in some movements.
Little Forest (2018)
Release year: February 28, 2018
Genre: Drama
Produce: SBS
Director: Yim Soon Rye
Actors: Kim Tae Ri, Ryu Jun Yeol , Moon So Ri, Jin Ki Joo
For fans of light and relaxing movies, Little Forest (2018) is a suggestion that will not disappoint you. In this movie, Kim Tae Ri plays the main character named Hye Won. She is a country girl trying her luck in the city. His efforts to achieve his dreams never come true. Hye Won is exhausted because her dream doesn't come true.
The girl then decided to return to the village, back to the childhood home she shared with her late mother. There, he begins to live a new life by getting closer to nature. Hye Won cultivates, harvests and then cooks her own produce in her garden.
Returning to the village, Hye Won reunites with her two childhood friends. Namely Jae Ha (Ryu Jun Yeol) and Eun Sook (Jin Ki Joo). He found the peace and something he was looking for. This 103-minute movie will make you suddenly want to move to the village.
Space Sweepers (2020)
Release year: November 20, 2020 (Netflix)
Genre: Science Fiction, Horror
Produce: Field Pictures
Director: Jo Sung Hee
Actors: Kim Tae Ri, Song Joong Ki , Jin Seon Kyu, Yoo Hae Jin
Kim Tae Ri's next drama is scheduled to air on June 12, 2020. However, the release is postponed to September 23, 2020 due to the Covid-19 pandemic. After that, the schedule changed again until it was finally announced that Space Sweepers would be released exclusively on Netflix on November 20, 2020.
Space Sweepers tells the story of Earth in 2092 is almost uninhabitable. The Victory spacecraft is one of the surviving spacecraft. It is controlled by a group of people led by genius Tae Ho (Song Joong Ki).
Inside the plane is a former pirate as the captain, that is, Captain Jang (Kim Tae Ri), a former prisoner named Tiger Park (Jin Seon Kyu) and a military robot named Bubs (Yoo Hae Jin) who are experience the reprogramming process.
Alien (2021)
Release year: 2021
Genre: Crime, Science Fiction
Produce: CJ Entertainment
Director: Choi Dong Hoon
Actors: Kim Tae Ri, Ryu Jun Yeol , Kim Woo Bin , Lee Ha Nui, So Ji Sub , Jo Woo Jin
Kim Tae Ri's most recent movie is completely star-studded. Because Alien (2021) also stars Ryu Jun Yeol, Kim Woo Bin, So Ji Sub, and Jo Woo Jin. Directed by Choi Dong Hoon, Alien tells the story of the interaction between humans and extraterrestrials. Aliens appear as a major theme as they go and return from generation to generation.
Filming for this film began in early 2020. Intrigued by this movie starring many great actors and actresses? You still have to wait for the play date!
In terms of the number of Kim Tae Ri's films, it's not much. However, the role and plot he chose were quite heavy. So the movies he's in are always fun to watch. Which Kim Tae Ri's movie above made you curious first?
Salenhanh – Product review blog
Address: 115 Nguyen Van Qua, Tan Hung Thuan Ward, District 12, Ho Chi Minh City
Website:  https://salenhanh.com/en
Mail: Salenhanh.com@gmail.com
#salenhanh #Reviewsalenhanh