Known as an idol, Kim Se Jeong has now transformed into one of Korea's talented actresses. Since starring in the TV series Business Proposal (2022), her name has become more and more known and noticed by more and more people.
Furthermore, her appearance in the movie has delighted many, it's no wonder that Kim Se Jeong is called an expert on cute characters.
Because of the diverse types of aegyo she shows, it always delights the audience. Some of Kim Se Jeong's aegyo have even gone viral and are often followed by some TikTok users.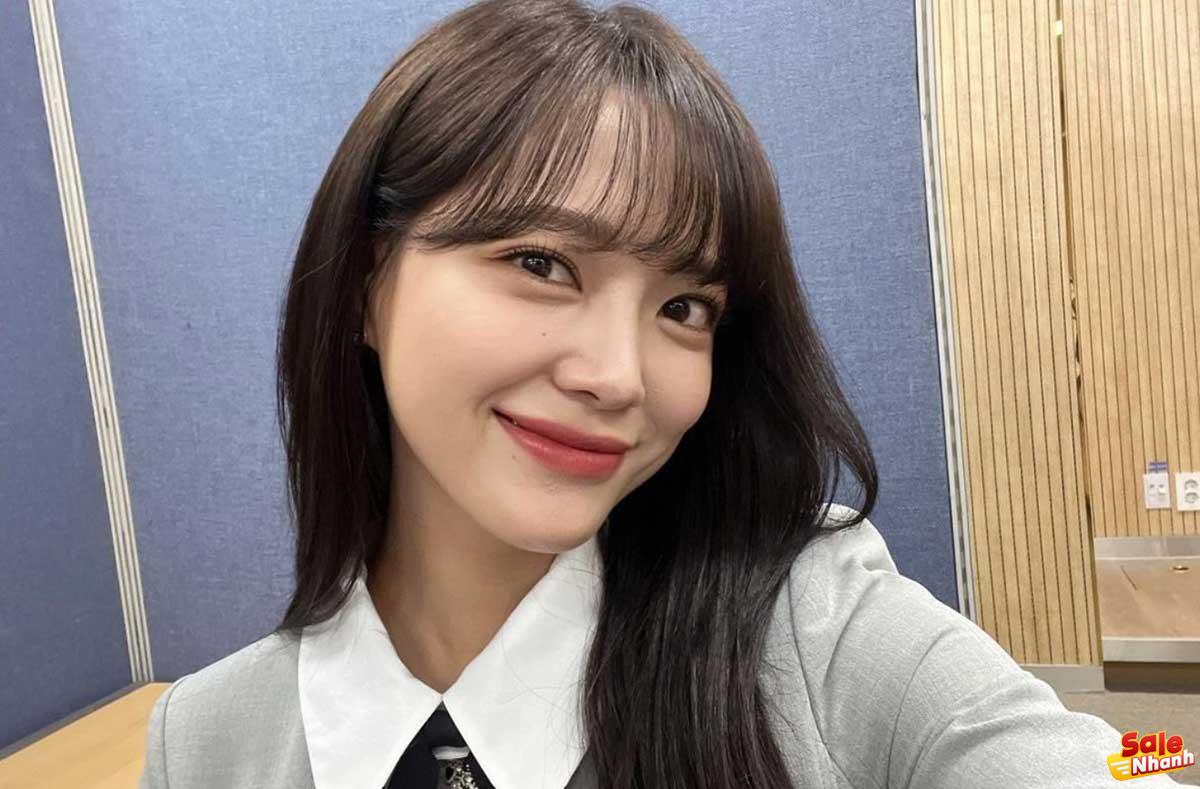 Charming as an actress since 2016, this 1996-born actress has appeared in a number of popular TV series.
So, this time, Salenhanh.com will introduce some popular dramas starring Kim Se Jeong. Want to know what the movie has? Take a look at the more complete information you can get below.
Business Proposal
Release year 2022
Genre Comedy, Drama, Romance
Director Park Sun Ho
Cast Ahn Hyo Seop Kim Se Jeong Kim Min Gue Seol In Ah
Business Proposal (2022) can be said to be the most popular drama that Kim Se Jeong has ever participated in. This drama directed by Park Seon Ho is very popular among K-Drama lovers and each new episode always becomes a trending topic.
In this drama, Kim Se Jeong will play a woman named Shin Ha Ri. This girl from a simple family will participate in a complicated and hilarious love story with her boss.
His boss character Lee Tae Moo will be played by handsome actor Ahn Hyo Seop. The chemistry between the two of them is really well established, even making fans wish they were actually dating in the real world.
The character Shin Ha Ri played by Kim Se Jeong is a hardworking young woman. In order to help her best friend who is in need of money, Shin Ha Ri finally accepts an offer to be a fake dating partner.
The Uncanny Counter
Release year 2020
Genre Fantasy , Mystery , Horror
Director Kim Sae Bom , Yeo Seon Dong
Cast Jo Byung Gyu Yoo Jun Sang Kim Se Jeong Yeom Hye Ran
After the Business Proposal (2022), of course, the movie The Uncanny Counter (2020) cannot be ignored. The movie directed by Yoo Seon Dong and Park Bong Seop must be put on your watchlist.
The reason is that in Korea itself, this drama has achieved a rating of up to 10.9% and the plot really intrigues me.
In this drama, Kim Se Jeong has attracted a lot of attention thanks to her brilliant appearance. Play as a character named Do Ha Na, a young girl often referred to as "human radar".
He is a Counter capable of sensing the presence of demons and has psychic powers that can read a person's memories.
Do Ha Na is really different from most girls in general, moreover she just likes to be alone.
But that doesn't mean Do Ha Na is a shy girl, instead she is very confident and has extraordinary charisma. Do Ha Na will later teach a new Counter named So Moon, who will take his place in the future.
Today's Webtoon
Release year 2022
Genres Business , Comedy , Drama , Life , Romance , Workplace
Director Jo Soo Won
Cast Kim Se Jeong Choi Daniel Nam Yoon Su Ko Chang Seok
Moving on to the next drama, Kim Se Jeong will return to greet fans through a drama called Today's Webtoon (2022).
This drama will gather Kim Se Jeong along with Nam Yoo Su and Choi Daniel as the main characters. The TV series that you can watch on VIU will tell the story of a woman who becomes a webtoon editor.
In this drama, Kim Se Jeong will play the main character named On Ma Eun. A former national judo team player who had to retire due to an accident.
The ligaments in her ankle were torn, preventing her from competing in judo. Once in a state of depression, On Ma Eun regained her spirits when delivering food to the editorial board.
Since then, On Ma Eun wants to work in the webtoon editing department. This girl is trying her best to get a job in the company she now dreams of.
Not only that, despite many obstacles to face, it turned out that On Ma Eun did not give up. He still tries to show his best ability, along with his friends.
School 2017
Release year 2017
Genre Comedy , Teen , Romance , Teen
Director Park Jin Seok , Song Min Yeop
Cast Kim Se Jeong Kim Jung Hyun Jang Dong Yoon Han Sun Hwa Han Joo Wan
It cannot be denied that Kim Se Jeong's popularity as an actress began when she starred in the drama School 2017 (2017).
The film directed by Park Jin Suk and Song Min Yeob is indeed quite popular among young people.
In addition, the film also has the participation of a series of famous names such as Kim Jung Hyun, Jang Dong Yoon, Han Sun Hwa and Han Joo Wan.
In this drama, Kim Se Jeong will play a male high school student named Ra Eun Ho. This girl is really fun, but she lives under so many different pressures that she feels suffocated.
Luckily, Ra Eun Ho never gives up, especially when he dreams of becoming a webtoon artist. Unfortunately, Ra Eun Ho was even involved in the X terrorist incident, which made the principal very angry.
Fyi, School 2017 (2017) is also the beginning of the meeting between Kim Se Jeong and Seol In Ha in a drama. The two play the role of classmates in this drama and the relationship between the two is also very harmonious.
I Wanna Hear Your Song
Release year: 2019
Genre: Romance, Comedy, Mystery
Produce: JP E&USA
Director: Lee Jung Mi
Actors: Yeon Woo-Jin, Kim Se-Jeong, Song Jae-Rim, Park Ji-Yeon
Episodes: 32 Episodes
I Wanna Hear Your Song (2019) is a romantic comedy that tells the mystery of a timpani drummer who has amnesia.
The film is directed by Lee Jung Mi, who is known as one of the talented directors of Korea.
Kim Se Jeong is also cast in the lead role again and will be competing in acting with Yeon Woo Jin, Song Jae Rim, and Park Ji Yeon.
In this drama, Kim Se Jeong is cast as a character named Hong Yi Young. He lost his memory of the murder case and this caused him to lose sleep.
Hong Yi Young is actually a simple girl and very careful in love affairs. He is also trying to find a part-time job, so that he can pay for his living expenses.
Hong Yi Young's life changes completely when she meets Jang Yoon, who turns out to be the pianist of a famous orchestra.
With Jang Yoon's help, Hong Yi Young begins to overcome the insomnia she suffers from every night. He also begins to have memories of the murder case, which has always been a burden in his life.
Here are some recommendations for the most popular dramas starring Kim Se Jeong. Although not much, but Kim Se Jeong is always able to make the characters she plays iconic.
Moreover, his acting skills are no joke either, he is always able to capture the attention of many people. From the above suggestions, have you watched all the movies with the participation of Kim Se Jeong?
Salenhanh – Product review blog
Address: 115 Nguyen Van Qua, Tan Hung Thuan Ward, District 12, Ho Chi Minh City
Website:  https://salenhanh.com/en
Mail: Salenhanh.com@gmail.com
#salenhanh #Reviewsalenhanh