Kim Jung Hyun initially started his career as a musical theater artist before making his on-screen debut in the short film "The Beginning of Murder" (2014). He gained attention for his performance as Choi Do Hyun in the independent film "Overman" (2016), which earned him a nomination for Best New Actor at both the 25th Buil Film Awards and the 22nd Chunsa Film Art Awards.
Following his success in film, Kim Jung Hyun ventured into the world of dramas, starring alongside Gong Hyo Jin in "Jealousy Incarnate" in 2016. This marked his first foray into the television industry, and he quickly captured the audience's attention. If you're interested in watching some of Kim Jung Hyun's works, we've got some options for you to consider!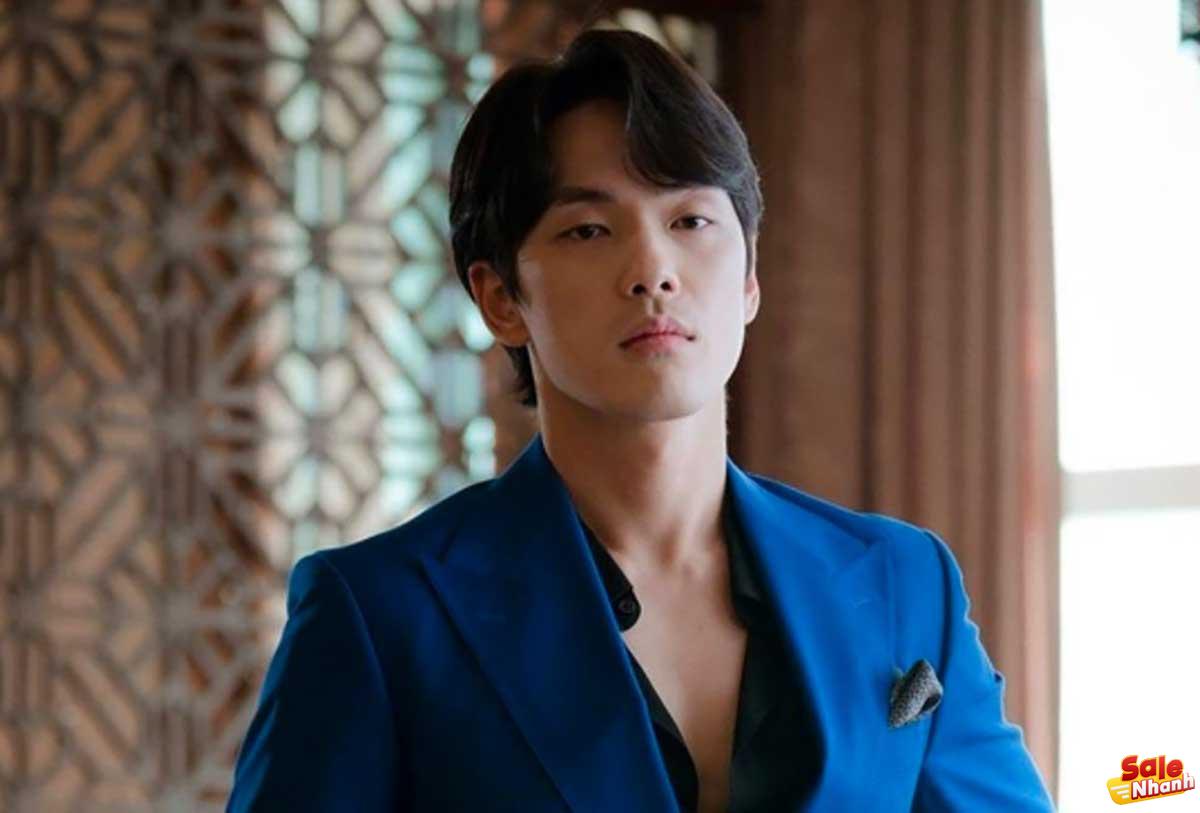 Mr. Queen
Release Date/Year: December 12, 2020 – February 14, 2021
Genre: History, Drama, Comedy, Romance, Body Swap
Produce: Crave Works, YG Studioplex
Director: Yoon Sung Sik
Actors: Shin Hye Sun, Kim Jung Hyun, Cha Chung Hwa, Chae Seo Eun
Episodes: 20
The drama that was controversial in the early days of Kim Jung Hyun's broadcast has now achieved success in the market. His portrayal of King Cheoljong, the unaccounted puppet king, is interesting because he's not as stupid as many in the government think. On his own, he managed to survive the plot to overthrow and assassinate.
At the same time, Queen Cheorin (Shin Hye Sun) exchanged her soul with a chef from the Blue House named Jang Bong Hwan (Choi Jin Hyuk). The king, who didn't love the queen at first, but turned out to have his own preferences because he felt the queen's attitude and personality were different from his own. So the queen herself fell in love with him and was ready to help him, even if he had to fight against his clan. This historical drama features a very refreshing duet between Shin Hye Sun and Kim Jung Hyun.
Crash Landing on You
Release date/year: December 14, 2019 – February 16, 2020
Genre: Romantic Comedy, Romantic Comedy
Producer: Studio Dragon, Culture Depot
Director: Lee Jung Hyo
Actors: Hyun Bin, Son Ye Jin, Seo Ji Hye, Kim Jung Hyun
Episodes: 16
Kim Jung Hyun plays either Alberto Gu or Gu Seung Jun in the movie starring Hyun Bin and Seo Ye Jin. Gu is an intelligent, charming but poor and British national. His family's economic life falls apart after his father is cheated on by Yoon Se Ri's (Seo Ye Jin) father.
Attempts to get revenge by enlisting the help of Yoon Se Ri's stepbrother, Yoon Se Hyung (Park Hyung Soo) to trap him with Ye Ri. On the other hand, Gu still manages to scam and get money from the company owned by Yoon's family. He then fled to North Korea to avoid arrest. Who would have thought that there he would actually meet Seo Dan (Seo Ji Hye), the fiance of Ri Jeong Hyeok (Hyun Bin) and fall in love. Will his love be reciprocated?
Welcome to Waikiki
Release date/year: February 5 – April 17, 2018
Genre: Comedy
Produce: C-JeS Production, JTBC Drama House
Directed by: Lee Changmin
Actors: Kim Jung Hyun, Lee Yi Kyung, Song Seung Won, Jung In Sun
Episodes: 20
Kim Jung Hyun's name rose even higher after his success with a goofy role in this movie. Along with Lee Yi Kyung and Son Seung Won, they are a trio of homeowners named Waikiki that opened in the Itaewon area.
As a temporary stopover for many people, the three of them had to get used to meeting a lot of strangers. Until one day they have unexpected guests, a single mother named Yoon Ah (Jung In Sun) and her baby. How ridiculous were these three young men living their days in Waikiki?
The Rebel
Release date/year: January 30 – May 16, 2017
Genre: Drama, Romance, Drama, History
Produce: Hunus Entertainment, Hong Gil Dong SPC
Director: Kim Jin Man
Actors: Yoon Kyun Sang, Chae Soo Bin, Kim Sang Joong, Kim Jung Hyun
Episodes: 30
Before being heavily advertised as King Cheoljong in the TV series Mr. Queen, Kim Jung Hyun also starred in a historical drama with Yoon Kyun Sang and Chae Soo Bin. The movie in question is titled The Rebel or Rebel: Thief Who Stole the People. Although he was not assigned to the main role, his acting was quite attractive.
In this movie by Kim Jung Hyun, the actor plays Mo Ri, the confidant or adjutant of Hong Gil Dong's enemy (Yoon Kyun Sang). Thanks to his eye-catching acting, he was awarded the Best New Actor award at the 2017 MBC Drama Awards.
Jealousy Incarnate
Release date/year: August 24 – November 10, 2016
Genre: Drama, Romance, Romantic Comedy
Produce: SM C&C
Directed by: Park Shin WooLee Jung Heum
Actors: Gong Hyo Jin, Jo Jung Suk, Go Kyung Pyo, Lee Mi Sook, Kim Jung Hyun
Episodes: 24
Jealousy Incarnate or Don't Dare to Dream is a film that has a great influence on Kim Jung Hyun's career. Taking on a small role as Pyo Chi Yeol, the younger brother of Pyo Na Ri (Gong Hyo Jin), immediately attracted attention. Here, Kim Jung Hyun plays a younger brother who often causes trouble but deeply loves his older sister.
Jealousy Incarnate tells the story of Pyo Na Ri, a special weather forecaster, who has been in love with a reporter and broadcaster named Lee Hwa Shin (Jo Jung Suk) for three years. Will Pyo Chi Yeol succeed in marrying a broadcaster brother-in-law like Lee Hwa Shin?
School 2017
Release date/year: July 17 – September 5, 2017
Genre: Coming of Age, Teen, Comedy, Romance, School
Produce: School 2017 SPC, Production HOUSE
Directed by: Park Jin SukSong Min Yeob
Actors: Kim Jung Hyun, Kim Se Jeong, Jang Dong Yoon, Han Joo Wan
Episodes: 16
In 2017, Kim Jung Hyun successfully played the role of Hyun Tae Woon; a mischievous student, son of the school director. Tae Woon is often rebellious and never takes his studies seriously. All because he hates his father. On the other hand, Ra Eun Ho (Kim Se Jeong) is a kind, cheerful and dreamy student. Although not very smart, he is very optimistic.
At one point, his name was linked to Student X, the mysterious school troublemaker. Eun Ho, who has never been in trouble, is accused of being a troublemaker's student. As a result, his dream of going to college is threatened. Who is this X really? Is it Tae Woon?
Dinner Mate
Release date/year: May 25 – July 14, 2020
Genre: Romance, Drama
Produce: Victory Contents
Director: Ko Jae Hyun
Actors: Song Seung Heon, Seo Ji Hye, Lee Ji Hoon, Kim Jung Hyun
Episodes: 32
In Kim Jung Hyun's drama, starring Song Seung Heon and Seo Ji Hye, the actor appeared as a guest from episodes 1-2. Kim Jung Hyun plays Lee Young Dong, the lover of Woo Do Hee (Song Ji Hye) who dies because of an affair. Their relationship was still good at first, but Young Dong began to be lazy to reply to texts or receive calls from Woo Do Hee.
Lee Young Dong's attitude began to change because of Woo Do Hee. Not only afraid to communicate, Young Dong also began to find reasons not to meet or go out together. Fortunately, Woo Do Hee met Kim Hae Kyung (Song Seung Heon), a psychiatrist and a food psychotherapist.
Time
Release date/year: July 25 – September 20, 2018
Genre: Romance, Drama, Psychological
Produce: SILKWOOD, Will Entertainment
Director: Jang Joon Ho
Actors: Kim Jung Hyun, Seohyun, Kim Jun Han, Hwang Seung Eon
Episodes: 32
Kim Jung Hyun's movie that he co-starred with Seohyun was tearful because it was about loss and guilt. Cheon Soo Ho (Kim Jung Hyun) was born into a wealthy and successful business family. He is engaged to Eun Chae A (Hwang Seung Un), both from wealthy families. They got engaged for business purposes only.
On the other hand, Seol Ji Hyun (Seohyun), an employee at a shopping mall, falls in love with Shin Min Seok (Kim Joo Han), a lawyer who works for a company owned by Soo Ho's family. One day, the death of Ji Hyun's sister at Soo Ho's house changed the girl's life. The younger brother was declared suicide while Soo Ho remained unharmed.
However, the death of Ji Hyun's older sister makes Soo Ho feel guilty. At the same time he knew that his age was not much longer. With time left, Soo Ho wants to make amends. Things become more complicated when Soo Ho begins to fall in love with Ji Hyun. How will Ji Hyun react when she learns the truth?
Frozen Love
Release date/year: February 5 – February 12, 2017
Genre: Romance, Drama, Science Fiction
Producer: MBC (Original Network)
Director: Kangin
Actors: Kim Jung Hyun, Han Sun Hwa, Kim Hee Chan, Cha Joo Young
Episodes: 2
Kim Jung Hyun plays Man Soo in this two-episode drama. He was a young man living in 1979 but one day his body froze. Man Soo then wakes up 37 years later with a cold body but a warm heart. That's when he met Ha Da (Han Sun Hwan) in 2017.
Contrary to Man Soo, Ha Da has a cold heart. This girl finds warmth in Man Soo, while Man Soo is also looking for love of her own. Can they finally be together?
Buzzcut Love (KBS Drama Special Season 8 – 2017)
Release date/year: November 5, 2017
Genre: Romance
Produce: KBS
Director: Jo Woong
Actors: Kang Yeon Jung, Kim Jung Hyun, Min Jin Woong, Lee Jung Eun
Episodes: 1
The Kim Jung Hyun drama that you can watch is one of the episodes of 2017 KBS Drama Special Season 8. Through his role as Bae Chi Hwan, he was nominated for Best New Actor 2017 at the KBS Drama Awards. The Love of a Buzz Cut tells the story of a 26-year-old girl named Yu Jiyul who is seriously ill.
One day, he went to the barbershop to cut his long hair very short. There, he meets Bae Chi Hwan, who actually works as a barber. Bae Chi Hwan personally cut his girlfriend's hair.
He also dyed it orange yellow. Chi Hwan's colleague was worried about the gaudy color choice, but unexpectedly, the girl liked it. How did the two of you come together?
Kim Jung Hyun's choice of dramas, from regular drama to special drama, from playing a mischievous schoolboy to a despised king, is an interesting sight. Having started out with a small role, the actor is now preparing to surpass the success of other major Korean actors. Out of the ten dramas above, which one made you curious first?
Salenhanh – Product review blog
Address: 115 Nguyen Van Qua, Tan Hung Thuan Ward, District 12, Ho Chi Minh City
Website:  https://salenhanh.com/en
Mail: Salenhanh.com@gmail.com
#salenhanh #Reviewsalenhanh