Beautiful actress Kim Hye Jun born on May 8, 1995 started her career after passing the audition of Saturday Night Live in Korea and became an official member of seven seasons. Since that event, Kim Hye Jun has been increasingly noticed through many popular dramas.
At the climax, Kim Hye Jun received great attention when participating in the drama "Kingdom" (2019). Thanks to the role of Empress Cho in the movie, Kim Hye Jun had the opportunity to star in the movie Another Child (2019).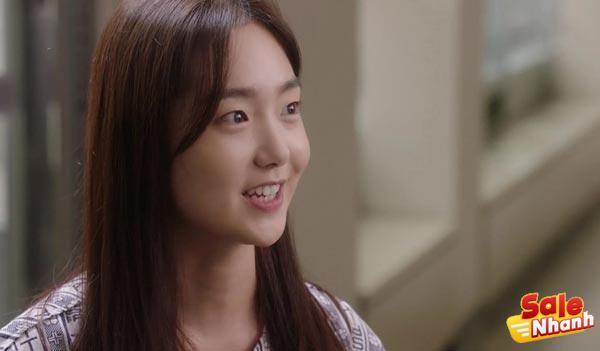 No kidding when she appeared there, she won the Best New Actress award at the 40th Blue Dragon Awards. You can watch Kim Hye Jun's amazing journey through dramas. Here's a picture of her!
Kingdom Season 2
Release year 2020
Genres Horror , Mystery , Thriller
Director Kim Sung Hoon , Park In Je
Cast Ju Ji Hoon Bae Do Na Ryoo Seung Ryong Kim Hye-jun Kim Sang-hoo
Kingdom Season 2 (2020) is crazier than the previous one. it's also more emotionally draining because when we watch it, we feel stressed, annoyed, and confused at the same time.
Continuing with season 1, you will still see Lee Chang's struggle in solving the zombie problem. However, another problem arose, which made the burden even heavier.
The people were hungry because it was difficult to find food, causing Lee Chang to struggle to think. Not to mention the political intrigues of the kingdom played by Empress Cho played by Kim Hye Jun are getting louder and louder.
The queen showed her cunning even more strongly. Although he did not appear much, his image in the second part was even more terrifying than the zombie threat that attacked Joseon.
Kingdom
Release year 2008
Genres Action , Drama , History , Horror , Mystery , Thriller
Director Kim Seong-hun
Cast Ju Ji-hoon Bae Doona Kim Sungkyu Kim Hye-jun Jun Suk-Ho
After the Japanese invasion of Korea in 1592-1598, King Joseon fell seriously ill but his son, Lee Chang, was not allowed to visit him.
Those who could see the king's condition were only Advisor Cho Hak Ju and his minions, including the princess, Empress Cho, who was pregnant. Cho Hak Ju purposely kept the king's status a secret because he did not want Lee Chang, the concubine's son, to take the throne.
He wants his descendants to become rulers, specifically the children of Empress Cho played by Kim Hye Jun. Instead, a secret cure was applied to the king that turned the king into a terrible monster.
After hiding it well enough, Lee Chang finally found out about his father's condition and started looking for a way out. However, he is shocked by another terrible event.
Just Between Lovers
Release year 2017
Genre Romance, Psychological, Romance
Director Kim Jin Won
Cast Lee Jun Ho Won Jin Ah Lee Ki Woo Kang Han Na
Kim Hye Jun's movie Just Between Lovers (2017) brought him to Won Jin Ah and Lee Jun Ho. Although in this drama, Kim Hye Jun plays a supporting role, his position is quite important because he is the younger brother of the male protagonist named Lee Jae Young, a doctor.
Just Between Lovers (2017) tells the sad story of Lee Kang Doo and Ha Moon Soo. Both lost loved ones to an accident that killed dozens of people.
Kang Doo lost his father and severely injured his leg in the incident, while Moon Soo lost his sister.
In the midst of difficult circumstances, Kang Doo both had to cope with pain, both physically and mentally, and had to fight and help Jae Young pay off a large debt.
In the bitterness of life, he meets Moon Soo. The two then help each other deal with the trauma and work through the pain.
Inspector Koo
Release year 2021
Genre Action , Comedy , Mystery , Horror
Director Lee Jung Heum
Cast Lee Young Ae Kim Hye Joon
Who would have thought that the girl with the sweet smile in the photo above would be a brutal serial killer?
Kim Hye Jun in the drama Inspector Koo (2021) where he co-stars with senior Lee Young Ae as a 'lovely' cold-blooded murder psychopath named K. His face always has a smile on his face but when he acts there isn't. mercy.
K kills people so he deserves to die and wants to die. K's actions caused a former detective turned gamer, Koo Kyung Yi, to think hard.
With his keen analytical and investigative skills, Detective Koo can solve the puzzles he poses. You can't miss the appearance of Kim Hye Jun and Lee Young Ae in this drama. Honey!
Matrimonial Chaos
Release year 2018
Genres Comedy , Drama , Family , Romance
Director Kim Min Kyung , Yoo Hyun Ki
Cast Cha Tae Hyun Bae Doo Na Lee El Son Seok Koo Wi Ha Joon
Through the movie Matrimonial Chaos (2018), Kim Hye Jun has the opportunity to play the role of Bae Doona's younger sister, who is ranked as the male lead.
Kim Hye Jun as Kang Ma Ru is the 29-year-old younger sister of Kang Hwi Roo. Hwi Roo herself is 35 years old and married to a man named Jo Seok Moo.
The two were married for 3 years, but then Seok Moo asked for a divorce because he felt he had nothing in common with Hwi Roo.
Seok Moo, who is stubborn and likes to spend time alone, is different from Hwi Roo, who is laid-back and positive. Seok Moo then meets Jin Yoo Young, whose first love is now someone else's wife.
Connect
The movie Connect (2022) by Kim Hye Jun is the debut work of famous director Takashi Miike. Here, Kim Hye Jun clashed acting with Jung Hae In and Go Kyung Pyo.
Connect (2022) tells the story of the eternal life of a new humanity; can't die, named Ha Dong Soo. Ha Dong Soo didn't realize this until his body was cut into pieces and then reassembled.
His severed body parts attempted to reunite, except for an eyeball that was later transplanted into a serial killer.
Kim Hye Jun as Choi I ​​Rang learns of Dong Soo's secret and wonders because he also made friends. During the run, I Rang helped Dong Soo a lot because he also felt the same fate.
Chip-In
Release year 2020
Genre Black Comedy , Comedy , Dark Comedy , Drama , Family , Investigation , Psychological , Mystery , Suspense , Horror
Director Kim Truong Gyu
Cast Kim Hye Joon Kim Jung Young Oh Na-Ra
Yoo In Hoo is a 58-year-old famous painter who has been diagnosed with a serious illness. Given that his condition could get worse at any time, In Ho plans to make his last will.
The wealth he possessed along with the claim of inheritance caused the greedy family members to compete with each other.
Too many people around In Ho only care about his wealth or legacy. Among them is In Ho's ex-wife and ex-boyfriend Kim Ji Hye who has a child with a famous painter.
The role of this child is played by Kim Hye Jun. As Yoo Bit Na, In Ho's daughter with Ji Hye, Bit Na has absolutely no regard for her father's legacy.
Reunited Worlds
The World of Reunion (2017) is another Kim Hye Jun drama of the fantasy genre with a compelling plot. Aired for 40 episodes on SBS, the drama tells the story of a young man named Sung Hae Sung played by Yeo Jin Goo who passed away in an accident 12 years ago.
It all started with Hae Sung's surprise birthday party intentionally prepared by his girlfriend, Jung Jung Won. In order for the surprise plan to work, Jung Won deliberately invited Sung Hae Sung, who was still in high school, to go to school together.
That's when he was hit by a car. Surprisingly, 12 years later, Hae Sung wakes up on the roof of his school and meets Jung Won again. However, Jung Won is no longer a high school girl but a 31-year-old adult woman.
This is different from Hae Sung still living in the 19-year-old's house. With the help of his friends, Hae Sung is determined to improve his family situation and solve the mystery of his death.
Here Kim Hye Jun plays the half-brother of 19-year-old Hae Sung named Sung Soo Ji.
Those are some suggestions for movies with interesting plots by Kim Hye Jun. The characters he plays in these TV series are equally important, although most of them are still supporting characters.
If you start to care about his looks, you can start with the Kim Hye Jun drama marathon we recommended above. Like watching!
Salenhanh – Product review blog
Address: 115 Nguyen Van Qua, Tan Hung Thuan Ward, District 12, HCMC
Website: https://salenhanh.com/en
Mail: Salenhanh.com@gmail.com
#salenhanh #Reviewsalenhanh