Are you one of Junho-junho after seeing his sweet look in the movie Extraordinary Lawyer Woo? Yup, it turns out that the character Lee Junho, played by Kang Tae Oh, is not a new actor, you know. His name often appears in a number of hit TV series titles.
In fact, not only is a supporting actor, actor Kang Tae Oh born on June 20, 1994 is also a former member of the boy group 5urprise who has been cast as the main character in a number of TV series many times. Then what are the famous dramas that he has acted in? Here is the list.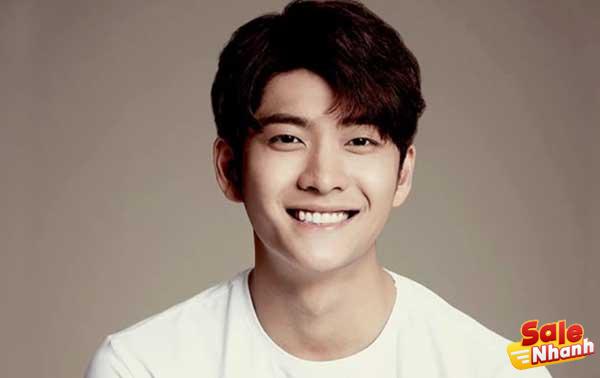 Extraordinary Attorney Woo
Release year 2022
Genre Drama
Director Yoo In Shik
Cast Park Eun Bin Kang Tae Oh
No one thought that this movie would bring back Kang Tae Oh's name. Playing a handsome, kind and gentle man, Jun Ho's character played by Tae Oh definitely attracts attention and instantly becomes an idol.
His name was immediately popular, although not long after that, Tae Oh had to suspend his acting activities to perform his military service.
Meanwhile, the drama itself tells the story of the first autistic lawyer in Korea named Woo Young Woo (Park Eun Bin). After graduating from university, Young Woo was accepted into a large law firm 'Hanbada'.
Although he was often looked down on and distrusted at first because of his perceived 'unique' status, Young Woo was able to deal with various violations and help his clients. Next to Young Woo is always the figure of Lee Jun Ho (Kang Tae Oh), who is ready to help Young Woo.
Doom at Your Service
Release year 2021
Genre Fantasy , Romance
Director Kwon Young Il
Cast Park Bo Young Seo In Guk Lee Soo Hyuk Kang Tae Oh
His calm and handsome face seems to make Tae Oh suitable to play the role of a good man. This movie Doom at Your Service is no exception.
Before captivating fans with his character Jun Ho in the movie Extraordinary Lawyer Woo, Kang Tae Oh also made a charming appearance as Lee Hyun Kyu, a cafe owner frequented by the protagonist.
The movie Doom at Your Service itself is a fantasy drama that tells the story of Tak Dong Kyung (Park Bo Young), a web novel editor. He unexpectedly received an twisted fate when he was convicted of a terminal illness, his girlfriend turned out to be married and had children, was reprimanded by his superiors, and was followed by a pervert.
He just hoped that all his misfortunes would pass. He then meets Myul Mung (Seo In Guk), a messenger between humans and God.
Myul Mung, who also hates his own fate, ends up making a pact with Dong Kyung, which is seen as mutually beneficial.
Run On
Release year 2019
Genres Drama , Life , Romance , Sports
Director Lee Jae Hoon
Cast Im Si Wan Shin Se Kyung Choi Soo Young Kang Tae Oh
Even though he only played the second lead role, Kang Tae Oh still attracted attention with his charisma in the drama "Run On". This romantic drama tells the story of a former track and field athlete named Kim Sun Gyeom (Im Si Wan), who switched careers to become a sports agent at JTBC.
Kim Sun Gyeom's character is strangely famous for falling in love with Oh Mi Joo (Shin Se Kyung). Sun Gyeom also tries to get her love returned with the help of Lee Young Hwa (Kang Tae Oh). Not only Sun Gyeom, Lee Young Hwa also fell in love with his idol Seo Dan Ah (Choi Soo Young).
In the drama, Kang Tae Oh plays Lee Young Hwa, an art student. His passion for movies led him to meet Seo Dan Ah, who is known to be a cold and ambitious character. Even so, Lee Young Hwa's cheerful attitude melted Seo Dan Ah.
The Tale of Nokdu
Release year 2019
Genre Historical Drama, Romantic Comedy
Director Kim Dong Hwi
Cast Jang Dong Yoon Kim So Hyun Kang Tae Oh Jung Joon Ho
This movie has caused a fever on social networks because of Jang Dong Yoon's handsome appearance, elegant like a woman.
About a wasteful prince named Jeon Nok Du (Jang Dong Yoon), he tries to trace his roots back to a remote village. Interestingly, the village is inhabited only by women.
So, to continue carrying out her mission, Jeon Nok Du disguised herself as a woman. He then meets Dong Dong Joo (Kim So Hyun), an angry woman who is training to become a prostitute (comfort woman in the Joseon era).
Dong Joo refuses to be Gisaeng so he plans to take revenge on the king.
Returning to his second lead role, Kang Tae Oh plays Cha Yool Mu, a man who has long liked Dong Joo. He is a protective character and really loves Dong Joo. Unfortunately, his efforts to win Dong Joo's heart are thwarted by Nok Du's appearance.
My First First Love
Before Extraordinary Attorney Woo made a comeback, Kang Tae Oh really gained popularity through the daily drama "My First First Love". Although he is not the main actor, his appearance has attracted the audience's attention as Choe Hun.
Choe Hun's character is someone who perseveres in achieving his dreams. Despite coming from a wealthy family, Choe Hun still wants to become a musical actor in his own way.
The movie itself is about the friendship of 4 people living under the same roof at the house of Yun Tae O (Ji Soo). At the age of 20, these four friends had their own reasons for leaving home and decided to live together.
With all the problems of each character, this movie is fun to watch in your spare time.
That Man Oh Soo
Before becoming the main actor in Extraordinary Attorney Woo, Kang Tae Oh only played more supporting roles. In the drama That Man Oh Soo is no exception. Although this movie is not very popular (especially in Indonesia), Kang Tae Oh's character Kim Jin Woo is still quite memorable.
The drama, also played by Kim So Eun (Geum Jan Di's best friend in Meteor Garden), tells the story of Oh Soo (Lee Jong Hun), an IT expert and cafe owner. Unfortunately, Oh Soo feels lonely because she doesn't have a girlfriend.
His family owns a magic tree, the powder of which it produces can make people fall in love. Oh Soo also used the tree to get her love.
Short
Unlike other dramas, this time Kang Tae Oh starred in the drama "Short". Here, Kang Tae Oh plays the character Kang Ho Young, a skater. He competes with his best friend who is also an expert skater named Park Eun Ho (Yeo Hoi Yeon).
In addition to competing in the arena, Ho Young and Eun Ho also compete for the attention of their idol, Yoo Ji Na (Kim Do Yeon). Yoo Ji Na is a girl who is fighting for her dream of becoming a girl group member.
Despite being the main character, unfortunately, the drama only lasted 4 episodes and was not strong enough to revive Kang Tae Oh's name.
You are Too Much
As one of the longest dramas he has acted in, Kang Tae Oh played a supporting role in the drama You Are Too Much. The film tells the story of a Korean Pop Diva named Yoo Ji Na (Uhm Jung Hwa).
At first he lived quietly as a Diva. Suddenly, someone impersonating Yoo Gina (Koo Hye Sun) appears.
Yoo Ji Na, who has had a 20-year career, feels jealous of the impostor. In addition to feeling annoyed at being imitated, Yoo Ji Na is also jealous that Yoo Gina has a lover.
In the drama, Kang Tae Oh plays Lee Jyung Soo, the son of Yoo Ji Na. His character is quite sad because at the age of 6, he had an accident that caused his eyesight to deteriorate.
But as an adult, Kyung Soo uses the name Yoon Sang Ah and lives a normal life as a cafe owner and piano tutor.
Those are some of the movies where Kang Tae Oh has starred. In these films, Kang Tae Oh appeared more in supporting roles. He also played many male roles with "talented and talented" qualities, so it's not surprising that Kang Tae Oh became a successful idol.
In addition to the above drama, Kang Tae Oh also appeared in other popular dramas such as 'Thirty Nine' and 'Love With Flaws'. But his presence is only Cameo. Do you have any other movies that Kang Tae Oh is in? Share information in the comment column, OK!
Salenhanh – Product review blog
Address: 115 Nguyen Van Qua, Tan Hung Thuan Ward, District 12, Ho Chi Minh City
Website: https://salenhanh.com/en
Mail: Salenhanh.com@gmail.com
#salenhanh #Reviewsalenhanh