Who suddenly fell in love with Kang Hoon after seeing his acting in the Netflix series Little Women (2022)? Actually, this is not surprising, because Kang Hoon appears very charming in this drama anyway. Kang Hoon himself is not a new actor in Korea, he has debuted since 2009.
The actor began to gain attention from the audience when he appeared in the historical drama The Red Sleeve (2021).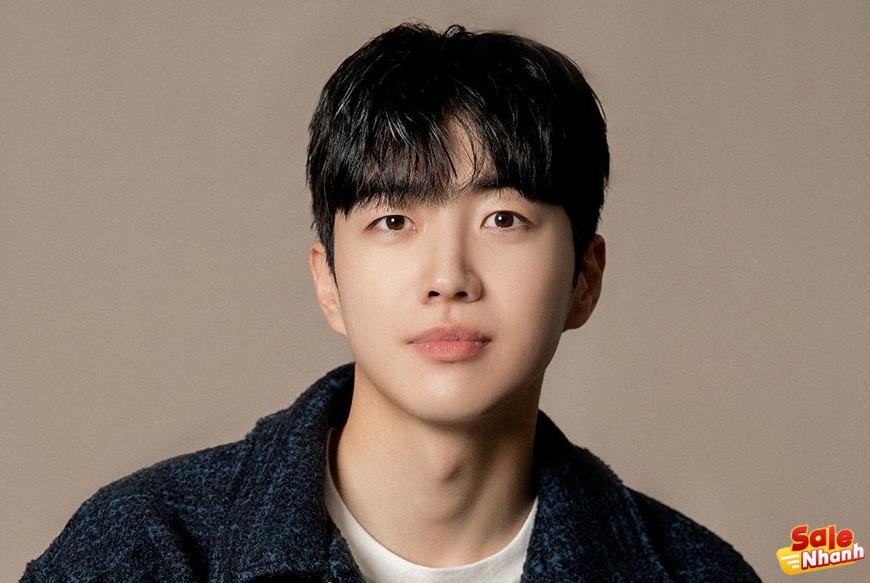 The role of the teacher of this cold prince has successfully made the sisters fall in love with his handsome appearance. In addition, Kang Hoon's acting talent also looks more mature and charismatic than before.
For those of you who are looking for recommendations for Korean dramas starring Kang Hoon, Salenhanh.com will provide a list of dramas starring this handsome actor. Want to know what the movie has? You can find out the answer below.
Little Women
Release year 2022

Genres Action , Crime , Drama , Family , Mystery , Teen , Thriller , Workplace , Youth

Dragon studio production

Director Kim Heewon

Cast Kim Go Eun Nam Ji Hyun Park Ji Hoo Wi Ha Joon Uhm Ji Won Uhm Ki Joon
Of course, Little Women (2022) really has to appear in the most popular drama starring Kang Hoon. In this drama, Kang Hoon is cast as one of the supporting characters. He plays Ha Jong Ho, a childhood friend of Oh In Kyung, who has a secret crush on the girl.
Meanwhile, Little Women (2022) is a drama directed by Kim Hee Won. The movie that you can watch on Netflix also stars Kim Go Eun, Nam Ji Hyun and Park Ji Hu. Not only that, but this drama also attracts attention thanks to its curious plot.
Little Women (2022) is about three sisters from a poor family. Because of an incident, they get involved in a missing 70 billion won case.
This causes them to enter the lives of Korea's ruthless rich. How do the three sisters fix this problem?
The Red Sleeve
Release year 2021

Genre History , Romance , Romance

NPIO Entertainment Production , WeMad

Director Jung Ji In, Song Yeon Hwa

Cast Lee Jun Ho Lee Se Young Kang Hoon
Moving on to the historical, romantic film genre, this time we will talk about The Red Sleeve (2021). This drama is directed by Jung Jin In and Song Yeon Hwa, and Lee Jun Ho, Lee Se Young, and Kang Hoon will take on the lead roles.
The drama is about the romance between King Lee San and the palace butler named Sung Deok.
Coming from two opposite families, their love story was not easy. The difference in life views sometimes causes both of them to get entangled in misunderstandings.
Sung Deok prefers a free life to being a concubine in silence. Therefore, this makes Sung Deok feel a dilemma because of his different dreams and responsibilities.
In this drama, Kang Hoon will play the role of Hong Deok Ro or the Crown Prince's teacher and friend. He is a very cold person, but has a soft heart and is quite friendly.
So many women fall in love and seek to approach Hong Deok Ro. Moreover, this man is actually very educated and has very good manners.
You Are My Spring
Release year 2021

Genres Drama , Family , Medical , Mystery , Psychological , Romance , Horror

Hwa&Dam Image Production

Director Joo Sang Kyu , Jung Ji Hyun

Cast Seo Hyun Jin Kim Dong Wook Yoon Park Nam Gyu Ri
Don't let the title fool you, You Are My Spring (2021) is a romantic comedy and horror film that you must watch. The reason is because this movie will have the participation of Seo Hyun Jin, King Dong Wook, Yoon Park to Nam Gyu Ri.
In this film directed by Jung Ji Hyun, Kang Hoon is only classified as a supporting actor.
The actor will play a character named Kang Tae Jung, Kang Da Jeong's younger brother. This handsome man works as a bartender who can always attract the attention of women.
Especially with her extremely friendly and affectionate personality, it seems that no woman wants to refuse Kang Ra Jung's presence.
Meanwhile, You Are My Spring (2021) tells the story of Kang Da Jeong's childhood trauma that she wants to let go of. He decided to move house and met a psychiatrist named Joo Young Do.
This man is a psychologist who does not give up on treating his patients easily. That's why Kang Da Jeong asked this man to help her heal all her past wounds.
Meow, the Secret Boy
Turning to the romance and fantasy genre, this time Kang Hoon will be classified as one of the main actors of the drama "Meow, the Secret Boy" (2020).
This movie is directed by Ji Byung Hyun with the participation of Kim Myung Soo, Shin Ye Eun, Seo Ji Hoon, Yoon Ye Joon. This drama is really unique, especially since the story is adapted from Go A Ra's webtoon of the same name.
The film tells the story of a graphic designer named Sol Ah who unexpectedly brings a cat home.
It turns out that the cat can turn into a human and is very fond of So Ah. In this drama, Kang Hoon will play Go Doo Sik, Sol Ah's best friend, who is always cheerful and devoted to his parents.
Rookie Historian Goo Hae-ryung
Switching to the historical romance and drama genre, Rookie Historian Goo Hae-ryung (2019) is a must-see movie. This movie is directed by Kang Il Soo and Han Hyun Hee with the participation of Shin Se Kyung and handsome actor Cha Eun Woo. Meanwhile, Kang Hoon is only classified as a supporting actor.
The drama is about Goo Hae Ryung, an intelligent woman with dreams of becoming a historian. In that era, the position of women was considered very low compared to men.
But Hae Ryung doesn't give up, she keeps trying to achieve her dream. Until he accidentally fell in love with a handsome prince named Dowon Yi Rim.
Let Me Introduce Her
Let me introduce her (2018) became Kang Hoon's debut drama in Korean television.
In this drama by Park Gyung Ryeol, Kang Hoon only appears as one of the supporting actors. Meanwhile, top celebrities like Nam Sang Mi, Kim Jae Won, and Jo Hyun Jae are cast as the main characters.
The drama is about Ji Eun Han, a woman who is a victim of her husband's domestic violence and wants to live in peace. He chooses plastic surgery to change his life, even though he will lose his memory.
Fortunately, Han Kang Woo helped her and made her find a new love. However, her true identity as Ji Eun Han was almost known by her ex-husband.
That is a list of Korean dramas starring handsome actor Kang Hoon. In addition to some of the above dramas, Kang Hoon has actually appeared as a guest in a number of other popular dramas.
For example, in the drama Twenty-Five Twenty-One (2022), he played the role of an adult Baek Yi Hyun and only appeared in episode 16. Out of some of the dramas above, your favorite is what?
Salenhanh – Product review blog

Address: 115 Nguyen Van Qua, Tan Hung Thuan Ward, District 12, Ho Chi Minh City

Website: 

https://salenhanh.com/en

Mail: Salenhanh.com@gmail.com

#salenhanh #Reviewsalenhanh