Kang Dong Won started his career not directly as an actor but as a model. The modeling agency saw him when he was a freshman in 2000. His acting career only started in 2003 when he appeared in Korean dramas Country Princess and 1% of Anything .
Then, he appeared on the big screen when he starred in the movie Too Beautiful to Lie in 2004. He got his breakthrough when he starred in the movie Temptation of Wolves the same year. The film was so popular that it was turned into a musical.
Not only handsome, Kang Dong Won is also good at acting. You can prove his acting in the following Kang Dong Won drama.
Broker 2022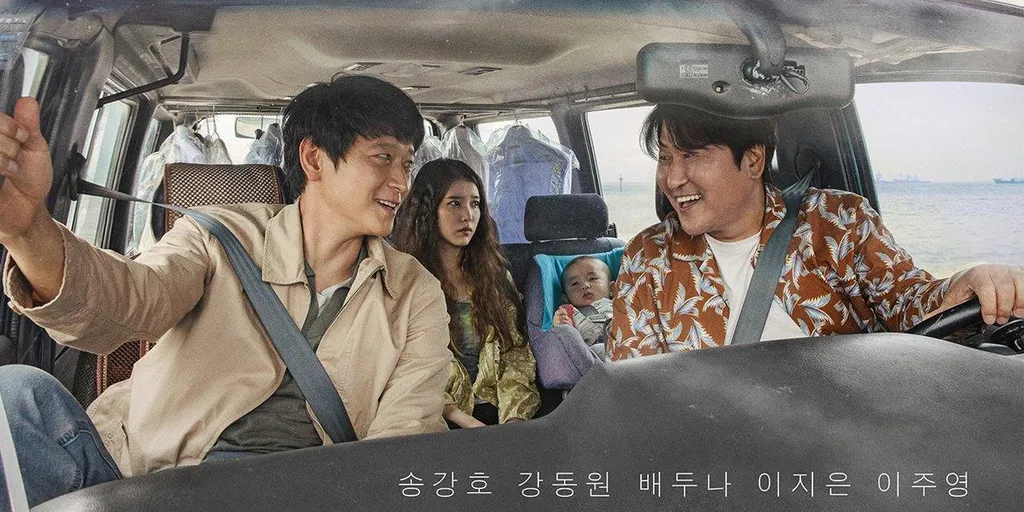 Release year 2022
Genres Crime , Drama , Family
Zip Cinema Production
Director Koreeda Hirokazu
Cast Song Kang Ho Kang Dong Won Bae Doo Na Lee Ji Eun Lee Joo Young
Broker is Kang Dong Won's latest drama. This is the first Korean film directed by a Japanese director. The drama is also full of stars, from top actors and actresses to famous solo artists, IU or Lee Ji Eun.
The film tells the story of a baby box that is provided to people who want to leave their children because they cannot afford to raise their children. Parents can anonymously store their child in the box.
Sang Hyun (Song Kang Ho) is a man tasked with finding new parents for a child left in a baby box. Then he will make a deal with them. Broker with good intentions, that's what Sang Hyung calls himself.
Meanwhile, Dong Soo (Kang Dong Won) is Sang Hyun's teammate in his quest to find good adoptive parents for the baby.
At the end of the day, the two of them get involved with So Young (Lee Ji Eun / IU), a mother who leaves her baby in a baby box. After keeping the baby there, she suddenly wanted to adopt her baby again.
Detective Soo Jin (Bae Doona) and Detective Lee (Lee Joo Young) try to keep up with the journeys of two realtors. The two tirelessly chased after Sang Hyun and Dong Soo.
Movie 1987: When the Day Comes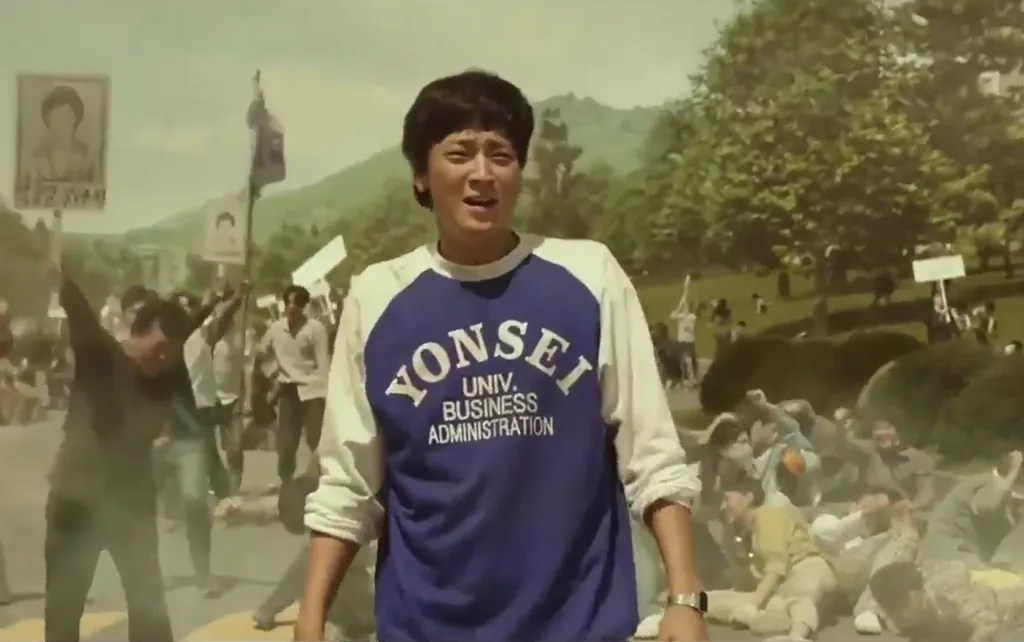 Release year: 2017
Genre: Drama, Horror, Politics
Produce: Woojung Film
Directed by: Jang Joon-hwan
Actors: Kim Yoon Seok, Ha Jung Woo, Yoo Hae Jin, Kim Tae Ri, Park Hee Soon, Lee Hee Joon
1987: When the Day Comes is a political and horror film. This drama tells the story of chaotic politics in Korea.
In this drama, Kang Dong Won appeared as a guest playing a character named Lee Han Yeol, a student who participated in a protest and died from being hit by an army bullet. His appearance in the movie is too impressive.
Set during the reign of President Chun Doo Hwan, the drama tells the story of the arrest of a student who is also a member of the pro-democracy movement named Park Jong Chul (Yeo Jin Goo) in 1987. He died during interrogation.
Although the government and police have tried to cover up his death, the media and students are trying to uncover the truth behind the activist's death.
Vanishing Time: A Boy Who Returns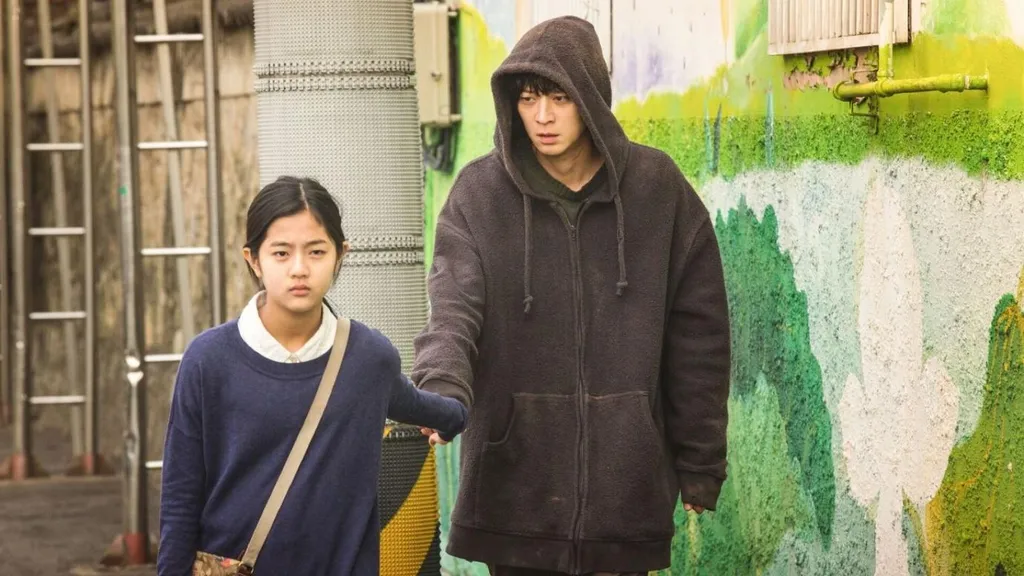 Release year: 2016
Genre: Romance, Fantasy, Drama, Supernatural
Produce: Barunson E&A Corp.
Directed by: Um Tae-hwa
Actors: Kang Dong Won, Shin Eun Soo
Kang Dong Won's next film is Vanishing Time: A Boy Who Returned. In this drama, he plays Sung Min, a teenager whose soul resides in his adult body.
It is said that Sung Min with his two friends and a girl named Su Rin (Shin Eun Soo) went up the mountain and into a cave. However, Sung Min and his two friends were later declared missing.
Suddenly Sung Min reappeared in the form of an adult man in front of Su Rin. This film successfully brought Kang Dong Won an award at the 16th New York Asian Film Festival.
Master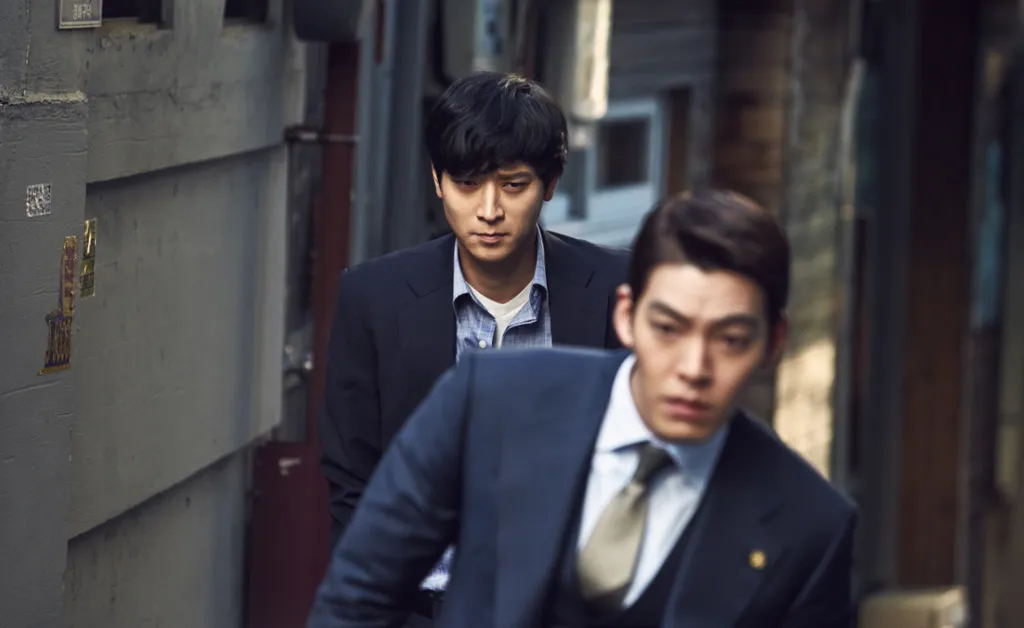 Release year: 2016
Genre: Action, Crime
Production: Movie House, Zip Cinema
Directed by: Cho Ui-seok
Actors: Kang Dong Won, Lee Byung Hun, Kim Woo Bin
In the movie titled This Master, he collided with Lee Byung Hun and Kim Woo Bin. Kang Dong Won plays Kim Jae Myung, the leader of the crime investigation team. He struggles to uncover the corruption crimes committed by Chairman Jin (Lee Byung Hun) and his gang.
Kim Jae Myung tries to find the architect and IT company owned by Chairman Jin named Park Jang Gun (Kim Woo Bin). He convinces her to help capture Jin and makes a defense for Park Jang Gun.
My Brilliant Life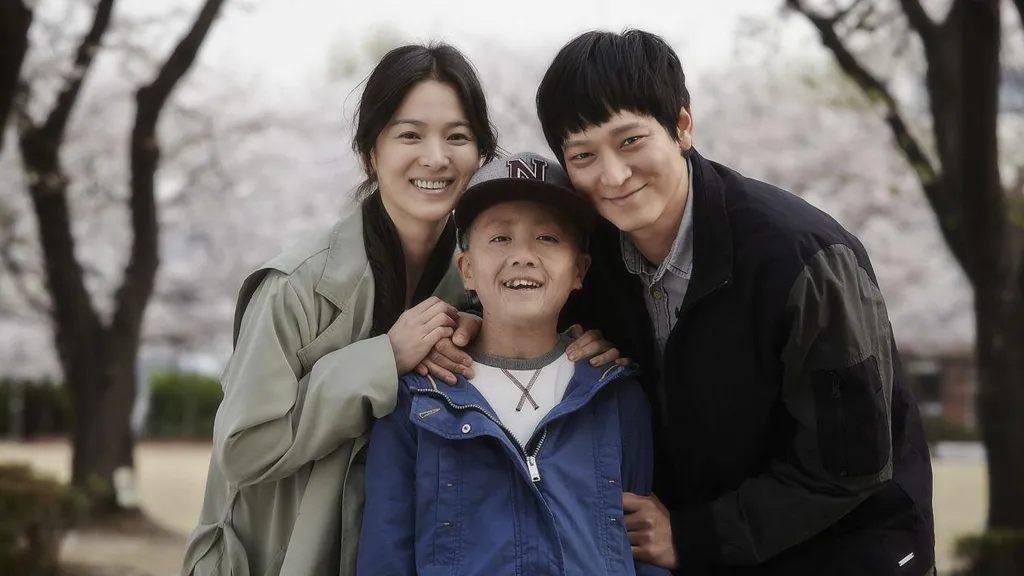 Release year: 2014
Genre: Drama, Family
Production: Zip Cinema, Opus Pictures
Directed by: E J-yong
Actors: Song Hye-kyo, Kang Dong-won
Adapted from the novel called My Palpating Life by Kim Ae-ran. This movie is heartwarming. It is said that Dae Soo (Kang Dong Won) is the father of a child with Progeria syndrome, a rare genetic disorder. This disease causes Ah Reum (Jo Sung Mok), Dae Soo's son, to age prematurely.
Mi Ra (Song Hye Kyo) is Dae Soo's wife. The two were classmates, and Mi Ra became pregnant when she and Dae Soo were 17 years old. Rejected by her parents, Dae Soon marries Mi Ra and begins to live together until A Reum is born.
Secret Reunion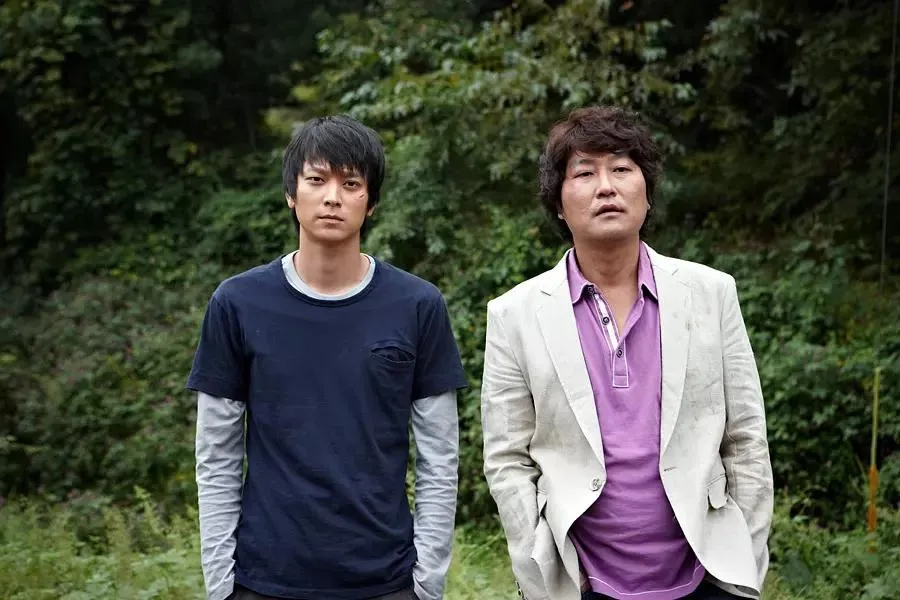 Release year: 2010
Genre: Horror, Action, Drama
Production: Showbox, Dasepo Club, Rubicon Pictures
Directed by: Jang Hoon
Actors: Song Kang Ho, Gang Dong Won
Before meeting in his latest movie, Broker, Kang Dong Won and Song Kang Ho once acted together in a movie called Secret Reunion. This movie became one of the hit movies in Korea in 2010.
Kang Dong Won plays Song Ji Won, a North Korean spy who works with a fired NIS agent named Lee Han Gyoo (Song Kang Ho). They met after six years and are now doing business together. Both have the goal of stealing each other's information.
A Violent Prosecutor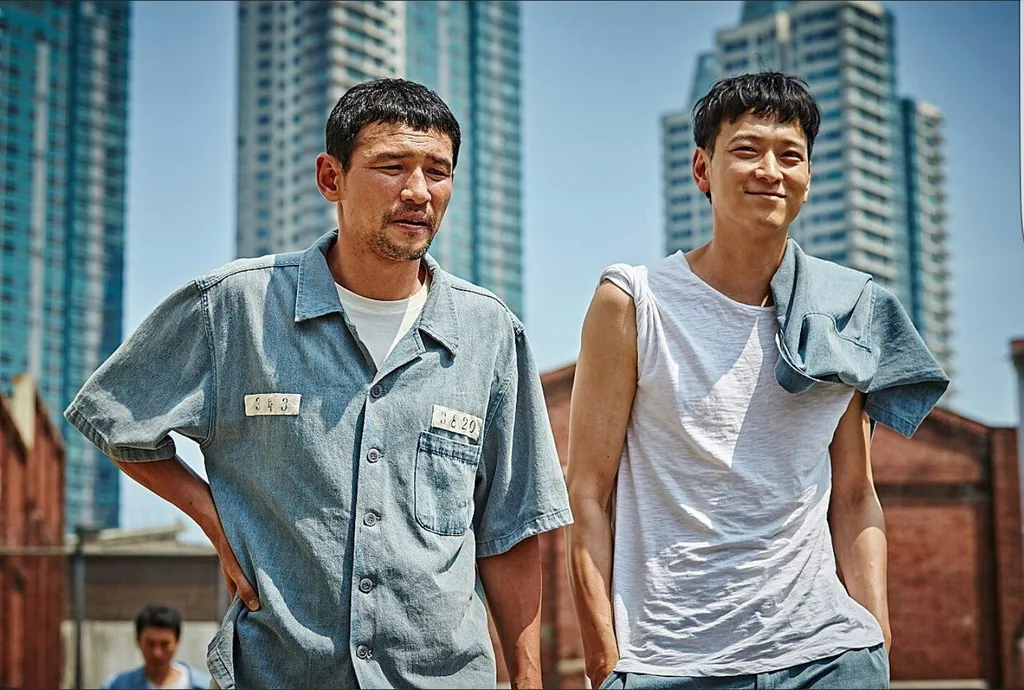 Release year: 2016
Genre: Mystery, Thriller, Law, Crime
Production: Moonlight Film, Sanai Pictures
Directed by: Lee Il-hyung
Actors: Kang Dong Won, Hwang Jung Min, Park Sung Woong, Lee Sung Min
In the movie A Violent Prosecutor, Kang Dong Won played the role of Han Chi Won. He is a very well-spoken scammer. His rival in this drama is Hwang Jung Min, who plays Byun Jae Wook.
Byun Jae Wook is said to be a prosecutor framed so that he has to languish in prison. At his new place, Jae Wook teams up with Chi Won for revenge and erases his name. This crime movie genre is filled with tricks and tactics.
Kundo: Age of the Rampant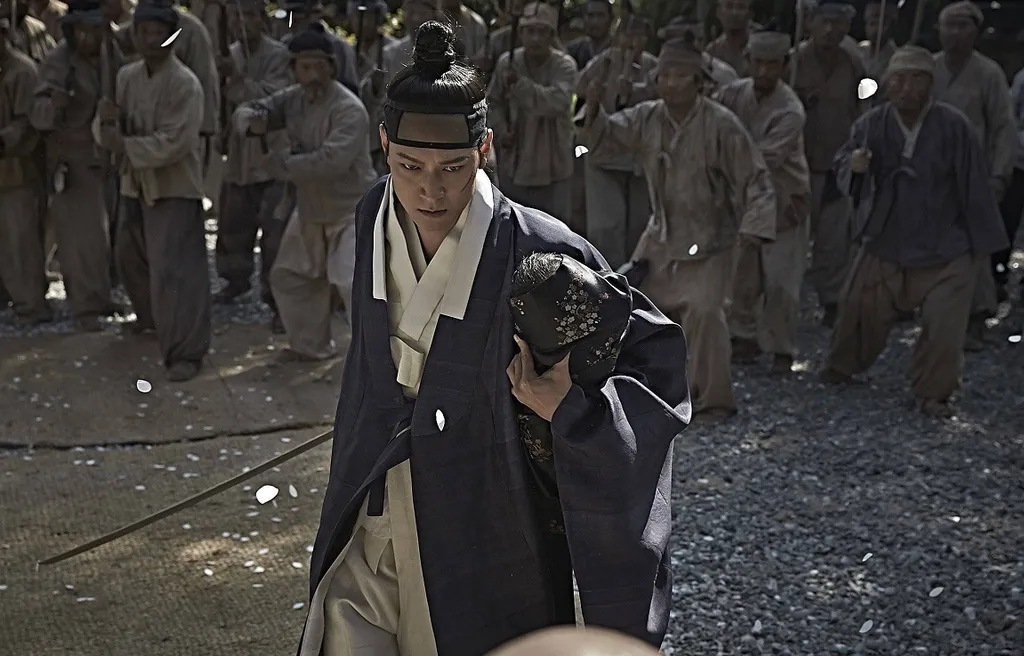 Release year: 2014
Genre: Action, History
Production: Moonlight Film, Showbox / Mediaplex
Directed by: Yoon Jong-bin
Actors: Ha Jung Woo, Kang Dong Won
This time, Kang Dong Won acted in a sageuk-themed drama and played the villain. Set in the Joseon Dynasty in 1859, the film tells the story of the kingdom going through a difficult time with many disasters, disease, and poverty.
During those difficult times, KUNDO emerged, a group of thieves dedicated to helping the poor.
Kang Dong Won plays Jo Yoon, the son of a rich aristocrat. However, she was not recognized despite her martial arts talent because her mother was a concubine.
He kills the mother and sister of a poor butcher named Dol Moo Chi (Ha Jung Woo). Since then he has absolute power. Not accepting Jo Yoon's treatment, Dol Moo Chi, also a member of KUNDO, draws his sword to help the underprivileged.
Peninsula

Release year 2020
Genre Action , Adventure , Horror
Production: New Movie, Next Entertainment World, RedPeter Film
Director Yeon Sang Ho
Cast Gang Dong Won Lee Jung Hyun Lee Re Kwon Hae Hyo Kim Min Jae
This film is a sequel to the previous Train to Busan that has successfully dominated Korean cinema. Still telling the story of zombies, Peninsula tells the story of a group of survivors of the 2016 zombie attack in South Korea.
Han Jung Seok (Kang Dong Won) is a former soldier who escaped from a zombie-infested area. He returned to the place with a quest that brought great rewards.
To find out where the zombies are, Jung Seok hides the car horn. He managed to save some of the residents who were still alive and not infected with zombies. But they are stuck on the peninsula. He also has to fight against zombies and a group of troops.
The Priests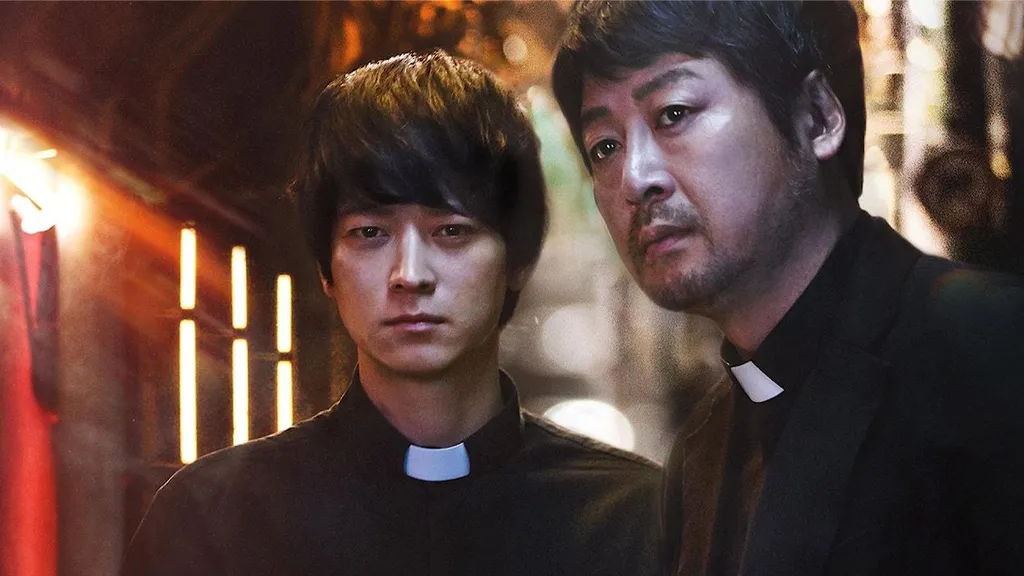 Release year: 2015
Genre: Horror, Horror, Supernatural
Produce: Zip Cinema
Directed by: Jang Jae-hyun
Actors: Kim Yoon Seok, Kang Dong Won
In this movie, Kang Dong Won plays Deacon Choi. He helps prepare for priest Kim's (Kim Yoon Seok) exorcism. The two of them intend to save the life of Young Shin (Park So Dam), a girl who is suspected of being possessed by evil spirits
Unfortunately, their time is limited. To save Young Shin, both of them must be willing to risk their lives. This supernatural horror movie managed to keep the audience tense throughout the story. Those are the 10 most popular Kang Dong Won movie versions on the movie review website. The actor not only has a handsome face, but his acting ability is also very respectable. This is evident in the many awards he has received, one of which was Best Actor at the 30th Korea Film Critics Association Awards.
Unlike other actors, Kang Dong Won does not often appear in dramas. He has only starred in three dramas until now. By the way, have you seen Kang Dong Won's latest movie?
Salenhanh – Product review blog
Address: 115 Nguyen Van Qua, Tan Hung Thuan Ward, District 12, Ho Chi Minh
Website:  https://salenhanh.com
Mail: Salenhanh.com@gmail.com
#salenhanh #Reviewsalenhanh