Jung Sung Il is famous for starring in the hugely successful drama "The Glory" (2022). New fans also come because of Ha Do Young's charm that he brings.
Jung Sung Il is not a new actor in the Korean entertainment industry. He has been absent since 2009 and then had a small role in the TV series The Return of Iljimae (2009).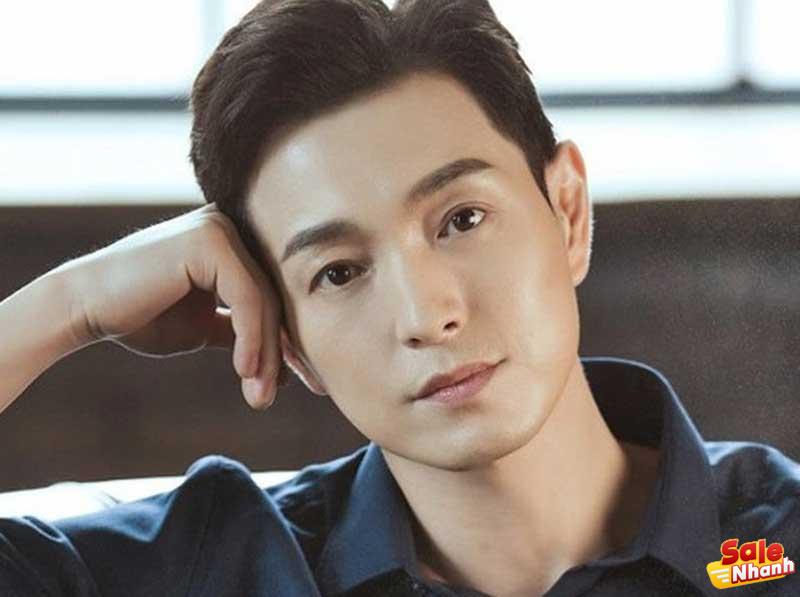 Since then, Jung Sung Il has been quite active in supporting roles or guest roles in various dramas. It was only in 2022 that Jung was entrusted with a role in screenwriter Kim Eun Sook's film. The actor also showed his charm. No wonder he became the new ideal ahjussi.
If you are curious about other Jung Sung Il dramas, the suggestions below will hopefully help you!
The Glory
Release year 2022
Genre Drama, Horror
Director Ahn Gil Ho
Cast Song Hye Kyo Lee Do Hyun Im Ji Yeon Park Sung Hoon Yeom Hye Ran Jung Sung Il
Jung Sung Il attracted a lot of attention in the phenomenal film The Glory (2022). Playing a character named Ha Do Young, his appearance in the midst of Moon Dong Eun's revenge plan brings his own charm.
Ha Do Young is Yeon Jin's husband; Dong Eun's enemy who made her life miserable.
Do Young and Yeon Jin have been together for decades, but he is unaware of the crimes his wife has committed in the past.
In this revenge drama, Ha Do Young is a strict husband who knows his goals well. Ha Do Young is a father who cares deeply for his daughter even though he knows that his daughter is not his biological child with Yeon Jin.
Ha Do Young is the CEO of a construction company with a hobby of playing Go. In part one of The Glory (2022), Do Young shows interest in Dong Eun because of this game. In season two, you will see that he is a man of solid judgment and conviction.
Our Blues
Release year 2022
Genre Drama, Romance
Director Kim Kyu Tae
Cast Lee Byung Hun Shin Min Ah Cha Seung Won Lee Jung Eun Uhm Jung Hwa Kim Woo Bin Han Ji Min
Jung Sung Il's film Our Blues (2022) is no less extraordinary. Participating in the TV series slice of life with the participation of a series of famous stars, the actor participated in a supporting role. Here, he plays the role of Kim Tae Hun, the husband of Min Seon Ah or the character played by Shin Min Ah.
The two of them are said to be husband and wife experiencing a rift in their relationship due to Min Seon Ah's mental problems. Once again, Jung Sung Il plays a protective father who only worries about his son's condition if he is raised by an unwell mother and needs help.
Our Blues (2022) tells the life of Jeju residents with their many problems. There are several different main characters leading each episode. Jung Sung Il appeared in this movie not much; he only appeared in the episode about the life of Min Seon Ah.
Stranger Season 2
Release year 2020
Genres Crime , Drama , Law , Mystery
Director Park Hyun Suk
Cast Cho Seung Woo Bae Doona Lee Joon Hyuk Jeon Hye Jin Choi Moo Sung
Stranger Season 2 (2020) is Jung Sung Il's next drama in which he plays a supporting role.
The actor takes on the role of CEO Park Sang Mu. He is Lee Yeon Jae's right-hand man and assistant or the new boss of Hanjo Corporation. Sang Mu is a character that can rely on the ability of his brain.
In the second season, the drama starring Cho Seung Woo and Bae Doona tells about the conflict that arose between the Prosecutor's Office and the National Police Agency.
New characters appear, two of which are Lee Yeong Jae or Lee Chang Joon's widow, and Park Sang Mu is his assistant. However, the collaboration between Hwang Si Mok and Han Yeo Jin is still the main attraction.
Bad and Crazy
Release year 2021
Genre Action , Fantasy , Mystery , Horror
Director Yoo Seon Dong
Cast Lee Dong Wook Wi Ha Joon Han Ji Eun FEMALE
Jung Sung Il in Bad and Crazy (2021) appeared as a surprise before the movie ended. His appearance plays an important role in relation to the mental state of the main character played by Lee Dong Wook.
Jung Sung Il plays either Shin Ju Hyeok or Jeong Yun Ho; the manipulative character responsible for Ryu Soo Yeol's mental health condition.
Bad and Crazy (2021) tells the story of Ryu Soo Yeol, a corrupt detective who is only interested in money rather than upholding justice. He will only side with those with power and money.
One day, Ryu Soo Yeol is bothered by a mysterious figure who always wears a helmet. Every time he received an 'command', that figure appeared to beat him up.
It was later discovered that the disturbing silhouette was some form of trauma to Ryu Soo Yeol due to a traumatic incident in the past. Ryu Soo Yeol has two opposite personalities; and the period under the influence of Shin Ju Hyeok.
Birthcare Center
Release year 2020
Genres Comedy, Drama, Life
Director Park Soo Won
Cast Uhm Ji Won Park Ha Sun Choi Ri Jang Hye Jin Yoon Park
Jung Sung Il's next film, Birthcare Center (2020) has an interesting story idea that has never been seen before.
This movie tells the story of being busy in a postpartum care center full of mothers who need help with taking care of their babies. Mothers in care centers are not limited to one group or social class.
One of the mothers in need is Choi Eun Jeong. She is known as Queen Bee; a first grade mother who has been breastfeeding her twins for 2 years. With that achievement, all the mothers in the care center scrambled to ask him for parenting advice.
Jung Sung Il as Lee Sun Woo; husband of Choi Eun Jeong, a professional golfer. His golf prowess and looks need not be in doubt. However, in addition to Eun Jeong, Sun Woo also went through a difficult time after marriage.
Amid those conditions, Sun Woo remained active in golf until he found the motivation to bounce back.
Different Dreams
Release year 2019
Genre Action , Historical , Romance
Director Yoon Sang Ho
Cast Lee Yo Won Yoo Ji Tae Im Joo Hwan Nam Gyu Ri
Different Dreams (2019) is a drama by Jung Sung Il in the special drama project of MBC. Here, he plays a supporting role named Jin Soo, the main assistant of a Chinese secret society called Cheongbang, which has great capital and influence.
In the manga, Jin Soo is an intermediary who tries to connect Kim Won Bong with Cheongbang.
Kim Won Bong himself is the protagonist of this film, serving as the leader of the Heroic Legion, an armed force group born out of a desire to liberate Korea from Japanese occupation.
Different Dreams (2019) is set in 1919, precisely the events of the March 1st Movement, when the Japanese colonial period in Korea was still ongoing.
Moonshine
Release year 2021
Genres Action , Comedy , History , Romance
Director Hwang In-hyuk
Cast Yoo Seung Ho Lee Hye Ri Byeon Woo Seok Kang Mi Na
The movie Moonshine (2021) brought a memorable experience to the actor born in 1980 because Jung Sung Il played the role of King Joseon for the first time.
Although there is not much broadcast time, the movie Moonshine (2021) itself also has interesting stories worth watching. To be precise, it is set in life during the Joseon era, when the kingdom forbade its citizens to drink alcohol.
At that time, Kang Ro Seo, a noble girl who became poor after her father's death, was secretly selling alcohol. The funny thing is that one of his clients is Crown Prince Lee Pyo.
When Lee Pyo supported Ro Seo's business, a royal official, Nam Young, took aim at him. Of course, because Ro Seo had violated the rules set by the palace anyway.
Times
Release year 2021
Genres Crime , Drama , Family , Fantasy , Mystery , Politics , Science Fiction , Horror
Director Yoon Jong Ho
Cast Lee Seo Jin Lee Joo Young Kim Yeong-cheol Moon Jung Hee Kim In Kwon
Jung Sung Il's drama Times (2021) presents a fantasy horror story about a mysterious contact that occurs between two characters separated in time; Past and present.
Lee Jin Woo is a reporter who is dedicated to his work and only presents the facts. Jin Woo's life changes when one day he receives a mysterious phone call.
The call connects him with Seo Jung In, a girl living in the future. Seo Jung In is a talented and enthusiastic reporter.
Jung In is betting on the safety of his father, a president. In this drama, Jung Sung Il plays Shin Wook; Jung In sunbaenim at work.
Jung Sung Il's work in the drama field started in 2009. Most of the roles he plays are supporting roles. The actor then gained wider recognition after the success of the TV series The Glory (2022).
If you are one of those who are passionate about him, the drama that Jung Sung Il selected above, can cure your boredom.
Salenhanh – Product review blog
Address: 115 Nguyen Van Qua, Tan Hung Thuan Ward, District 12, HCMC
Website: https://salenhanh.com/en
Mail: Salenhanh.com@gmail.com
#salenhanh #Reviewsalenhanh