His name Jung Moon Sung may not be recognizable the first time you hear it, but once you see his face, you'll feel familiar. As a musical actor, you don't need to question Jung Moon Sung's acting skills. Although he is often a supporting character, he never disappoints.
Widely known through the drama Hospital Playlist, Jung Moon Sung seems to have been actively acting in dramas since 2011. There are more than twenty titles as well as several popular titles in which he also plays. main. Among them, we have selected ten best Jung Moon Sung dramas for you. What do you think?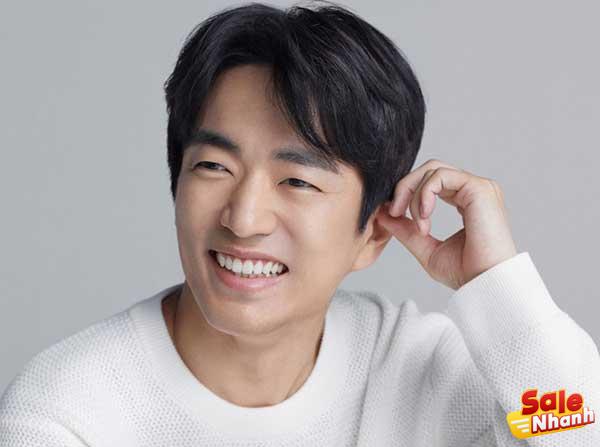 Hospital Playlist Season 1&2
Release year 2020
Genres Comedy, Drama, Medical, Romance, Slice of Life
Director Shin Won Ho
Cast Jo Jung Suk Yoo Yeon Seok Jung Kyung Ho Kim Dae Myung Jeon Mi Do
Jung Moon Sung's role in the popular drama Hospital Playlist Season 1 & 2 is not the main role, but his presence is always warmly welcomed by the audience.
As the chief resident doctor named Do Jae Hak, he is known for smiling a lot and never looking tired. Jae Hak later became Kim Jun Hwan's colleague and subordinate in the Department of Cardiovascular Surgery.
Jae Hak and Kim Jun Hwan's relationship is very interesting. Jae Hak is stupid enough to withstand Jun Hwan's cold attitude. He can face Jun Hwan and knows the warmest side of the Cardiology professor.
Behind his always cheerful demeanor, Jae Hak is soft-hearted, especially when it comes to his wife. He is an understanding and loving husband.
Prison Playbook
Release year 2017
Genres Comedy, Drama, Life
Director Shin Won Ho
Cast Park Hae-soo Jung Kyung Ho
Before being invited to the Yulje Hospital team in the drama Hospital Playlist, Shin PD invited Jung Moon Sung to appear as a guest in his other drama, Prison Playbook.
Here Jung Moon Sung plays Yoo Jung Min, the younger brother of Captain Yoo played by Jung Hae In. Captain Yoo is a commander who is suspected of assaulting his comrades leading to his death.
Captain Yoo is one of the prisoners living in the same cell with other prisoners Kim Je Hyuk, Kim Min Chul, Kaist or Kang Chul Doo and Yoo Han Yang, who is always noisy with him. They are prisoners who teach many things from within bars.
Good Manager
Release year 2017
Genres Comedy, Drama, Office
Director Choi Yoon Suk , Lee Jae Hoon
Cast Namkoong Min Nam Sang Mi Lee Jun Ho Jung Hye Sung
You can watch Jung Moon Sung's next move in Good Manager or Chief Kim. Here, he plays the role of Prosecutor Han who works at the Seoul Central District Prosecutor's Office. In this drama, Jung Moon Sung competes with Namkoong Min for the lead role.
Namkoong Min as Kim Sung Ryong is a certified public accountant who becomes a middle manager at a company called TQ Group. He embezzled some company money but ended up fighting for basic employee rights.
In the past, Sung Ryong was a small accountant working for the mafia. Every year he always deals with investigators.
Cruel City
Release year 2013
Genres Action , Crime , Romance , Horror
Director Lee Jung Hyo
Cast Jung Kyung Ho Nam Gyu Ri Lee Jae Yoon Son Chang Min Kim Yoo Mi
Heartless City (2013) is the next drama by Jong Moon Sung that has an equally interesting story. This noir crime drama tells the story of love and secret agents and members of the largest drug network in Korea.
Lee Kyung Mi, a secret agent was shot and killed while disguised as he was on a mission to catch a mysterious man nicknamed the Doctor's Son.
Doctor's Son is also an undercover agent working for the chief of police, Min Hong Ki. He is tasked with dismantling a drug network in Busan as well as taking revenge on the traffickers responsible for his drug-addicted mother.
It was later discovered that Doctor's Son's real name was Jung Shi Hyun, and Jong Moon Sung played his subordinate.
The Veil
Release year 2021
Genres Action , Crime , Drama , Spy , Investigation , Mystery , Suspense , Horror
Director Kim Sung Yong
Cast Namkoong Min Park Ha Sun Kim Ji Eun
Jung Moon Sung returned to work with Namkoong Min after Good Manager in the drama The Veil. Here, he plays a black-clad agent named Jang Chun Woo who manipulates an important note. Chun Woo worries that the truth about his betrayal will be revealed.
This film tells the story of the dark life of a top NIS agent who is assigned more duties in the field. An agent named Han Ji Hyuk was declared missing for a year.
He then returns to the organization to uncover and find the internal traitor who caused some of his colleagues to die unjustly.
The Hymn of Death
Release year 2018
Genre History , Romance , Musical , Romance
Director Park Soojin
Cast Lee Jong Suk Shin Hye Sun Kim Myung Soo Park Sun Im
Hymn of Death is a drama by Jung Moon Sung based on the true and tragic story between soprano Yun Sim Deok and popular drama screenwriter Kim Woo Jin entangled in a forbidden love.
Kim Woo Jin is very good at creating stage stories with touching words. Unfortunately, his love for the world of writing was not accepted by his father.
Yun Sim Deok herself is a singer with a golden voice but does not feel confident when appearing in front of a crowd. However, everything changed after meeting Woo Jin and joining his troupe.
Their meeting was the beginning for the seeds of forbidden love to bloom because at that time Woo Jin was already married to the woman his father chose. Here, Jung Moon Sung plays Joo Myung Hee.
A Beautiful Mind
Release year 2016
Genre Drama, Mystery
Director Mo Van Il
Cast Jang Hyuk Park So Dam Yoon Hyun Min
Lee Yeong Oh is a genius neurosurgeon who has just returned to Korea after completing his studies abroad. He now works with his father, Lee Gun Myung, the head of the cerebrovascular center at Hyunsung Hospital.
But due to her antisocial personality disorder, Yeong Oh left a bad impression on the patients. One day, Yeong Oh fails to save a murdered victim disguised as a victim of a traffic accident. Gye Jin Sung as a traffic policeman who witnesses the murder of a suspect Yeong Oh of committing fraud.
Here, Jung Moon Sung plays Hwang Jeong Hwa, an associate professor in the department of radiology.
Hachi
Release year 2019
Genre Action , Drama , History , Historical , Politics , Royalties , Historical
Director Lee Yong Seok
Cast Jung Il Woo Go Ah Ra Kwon Yool Park Hoon Lee Kyung Young
Want to see Jung Moon Sung play a role in a historical drama? You have to watch Haechi that he plays with Go Ara, Jung Il Woo and Kwon Yul.
Set in the Joseon era, four people from different backgrounds unite to make Prince Lee Geum king and reform Saheonbu. They are Lee Geum, Yeo Jin, Park Moon Soo, and Dal Moon.
Lee Geum is an intelligent prince but is outcast because his mother comes from a lower class background. Jung Moon Sung herself plays Lee Tan, Prince Milpung, a direct descendant of Crown Prince Sohyeon. He believes that the throne of Joseon should belong to him.
Life (2018)
Release year 2018
Genres Drama , Medical , Psychological , Horror
Director Hong Chinh Chan
Cast Lee Dong Wook Cho Seung Woo
In Jung Moon Sung's Life (2018), the actor plays the villain Jo Nam Hyung as the head of the Hwajeong corporation.
Starring top stars like Lee Dong Wook, Cho Seung Woo, and Won Jin Ah, this drama revolves around the exciting happenings at one of the top medical centers in Korea. There was a struggle between the ideals and interests of the emergency department doctor and the newly appointed CEO of the hospital that ensued.
In this film, the hospital is depicted as a place where abuse of power is rampant. Doctors have the ability to save lives but the hospital board has the power to 'kill' doctors.
Good Detective 2
Release year 2022
Genres Action , Crime , Detective , Drama , Law , Police proceedings , Workplace
Director Jo Nam Kook
Cast Son Hyun Joo Jang Seung Jo Kim Hyo Jin Jung Moon-Sung Choi Dae Hoon
Jung Moon Sung joined the lead role in The Good Detective season two. The characters include new characters that you did not find in the first part.
Here he plays the role of Woo Tae Ho. He is the legal team leader of TJ Group and the husband of Cheon Na Na, the illegitimate daughter of the president of TJ Group, who is treated like an orphan.
This second season revolves around detective Oh Ji Hyuk's busy investigation into a brutal beating at a club in Gangnam. The alleged perpetrator of the beating was the vice president of TJ Group.
Elsewhere, Detective Kang Do Chang is investigating a serial murder case whose victim turns out to be a member of the TJ Group's legal team.
Jung Moon Sung's ten film choices above, most of which didn't put him in the lead role. Even so, Jung Moon Sung has never been half-hearted. Agree?
Salenhanh – Product review blog
Address: 115 Nguyen Van Qua, Tan Hung Thuan Ward, District 12, Ho Chi Minh City
Website: https://salenhanh.com/en
Mail: Salenhanh.com@gmail.com
#salenhanh #Reviewsalenhanh