Starting out as a model, recently Jung Eun Chae's name is really known as a popular Korean actress with a large fan base.
The actress born on November 24, 1986 really often ranks among the main roles in popular TV series. Calling it the TV series The King: Eternal Monarch (2020), the series further cemented her name as an actress.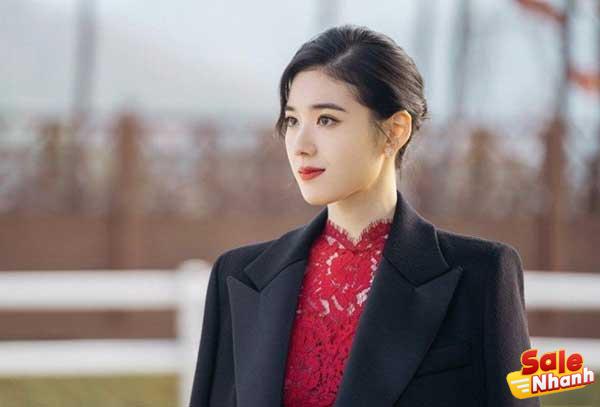 Called a chameleon, Jung Eun Chae is really good at creating characters and always has a fashionable look. Her role as Prime Minister Goo Seo Ryung really made the audience's blood boil.
When appearing in the drama Pachinko (2022), Jung Eun Chae really transformed into a brother who really loves his sister-in-law.
This time, Salenhanh.com will share some popular K-Drama suggestions featuring Jung Eun Chae as the lead. What TV series do you want to know? Now, check out the details below.
Anna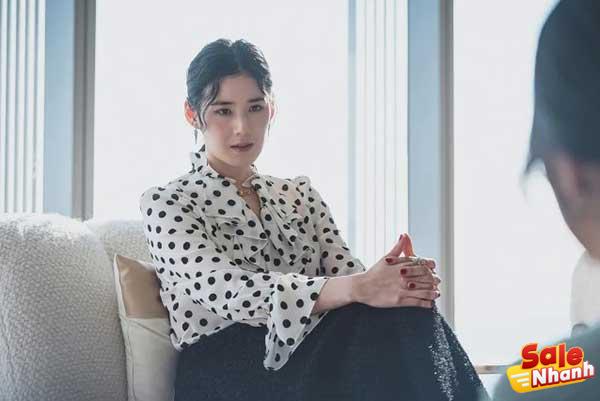 Release year 2022

Genre Drama, Psychological, Thriller

Produce Content Map , Cultural Warehouse

Director Lee Joo Young

Cast of Bae Suzy Jung Eun Chae Kim Joon Han Park Ye Young
Anna (2022) is a K-Drama that gathers Jung Eun Chae and the beautiful Bae Suzy in one frame.
Lee Joo Young's drama tells the story of a girl named Yoo Mi who is trying to live off of someone else's identity. Yoo Mi's figure is indeed very mysterious, no wonder there are many different secrets surrounding her life.
In this drama, Jung Eun Chae is cast as a female character with a very luxurious life. Hyo Joo is a high-class woman who always puts herself above others.
This woman has no aversion to treating others badly, that's why she has a very bad relationship with the main character.
Pachinko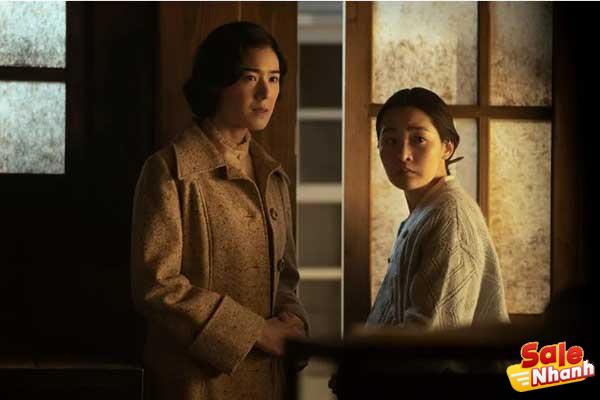 Release year 2022

Genre Drama, Romance

Green Marble Image Production , Media Res

Director Justin Chon, Kogonada

Cast Youn Yuh Jung Lee Min Ho Jin Ha
Unlike the female villain who has been very attached to her recently, this time Jung Eun Chae plays a very different character.
In the movie Pachinko (2022), Jung Eun Chae will be a very kind brother-in-law named Kyung Hee. This woman has become a good friend of Sunja, as long as she lives in Japan.
Pachinko (2022) is a drama that reunites Jung Eun Chae and Lee Min Ho in one screen. The film follows the life of a woman named Sunja who became a victim of colonialism and settled in Japan.
LUCA: The Beginning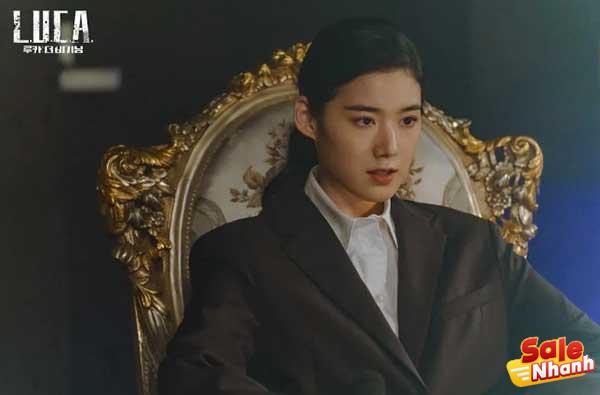 Release year 2021

Genres Action , Fantasy , Mystery , Science Fiction , Suspense , Horror

Produce H House , Take One Company

Director Kim Hong Sun

Cast Kim Rae Won Lee Da Hee Kim Sung Oh Kim Sang Ho
LUCA: The Beginning (2021) is a sci-fi movie that causes tension and anxiety. This film tells the story of the subject of a biological experiment, who can take the form of a human and can transform into a monster.
To save himself, he teams up with a detective who is investigating the case of his parents' disappearance as a child.
Although not in the main cast , Jung Eun Chae plays a pretty central character , you know . He plays an inspector of the National Intelligence Service named Director Jung.
This woman intentionally wants to work with Jung Ah, because her purpose is only to get antibodies.
The King: Eternal Monarch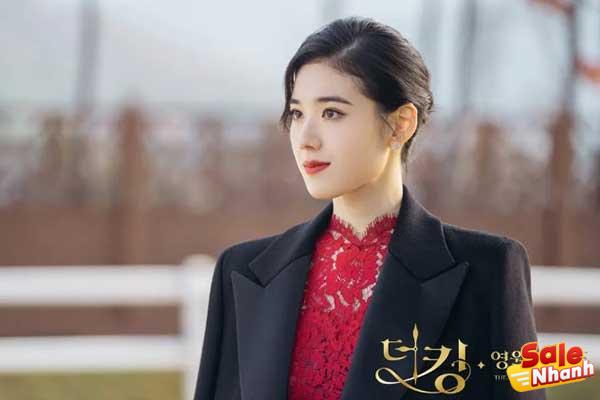 Release year 2020

Genres Drama , Fantasy , History , Romance , Science Fiction

Produce Hwa & Dam Pictures , Studio Dragon

Director Baek Sang Hoon , Jung Ji Hyun , Yoo Je Won

Cast Lee Min Ho Kim Go Eun Woo Do Hwan Lee Jung Jin Kim Kyung Nam Jung Eun Chae
It can be said that The King: Eternal Monarch (2020) is the most successful and popular TV series with the participation of Jung Eun Chae. The reason is, the film, which stars Lee Min Ho and Kim Go Eun, was a commercial success in various countries.
In addition, this film also became a springboard for Jung Eun Chae to assert her name as a talented Korean actress.
Playing the female Prime Minister of the Korean Empire, Koo Seo Ryeong is a very ambitious woman.
She thought she could become the Queen of the Korean Empire, but her hopes were dashed when Jeong Tae Eul appeared. As a result, to get his will, Ko Seo Ryeong even allied with the wrong person.
The Guest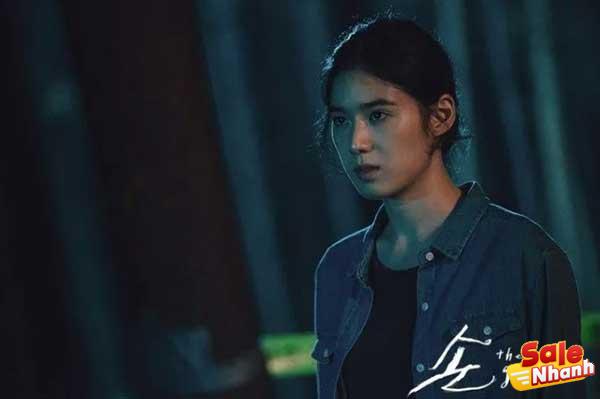 Release year 2018

Genres Drama, Horror, Supernatural

Production Studio Dragon

Director Kim Hong Sun

Cast Kim Dong Wook Kim Jae Wook Jung Eun Chae
Queuing to be one of the main actors, The Guest (2018) is a drama that you should not miss. In this drama, Jung Eun Chae will play the role of Kang Gi Young, a young detective who is always passionate about her job.
Actually Kang Gi Young is a friendly woman, but he really doesn't believe in supernatural things.
In The Guest (2018), he will compete with a handsome cast like Kim Dong Wook and Kim Jae Wook. The film tells the story of the partnership between a psychic, a priest and a detective against crimes beyond reason.
Society is often entangled in various mysterious crimes, which are said to originate from a very powerful evil demon.
Return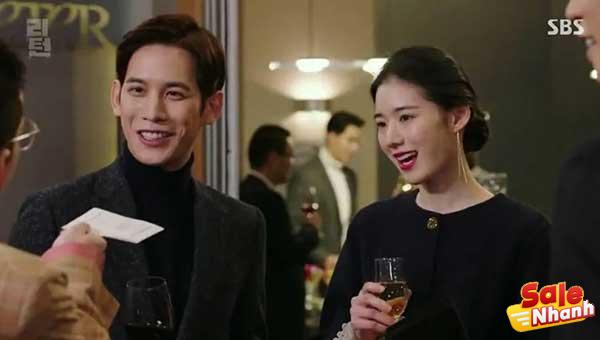 Release year: 2018

Genre: Mystery, Horror, Drama

Produce: The Story Works

Directed by: Joo Dong-Min

Actors: Go Hyun-Jung, Park Jin-Hee, Lee Jin-Wook, Shin Sung-Rok, Bong Tae-Gyu, Park Ki-Woong, Jung Eun-Chae, Yoon Jong-Hoon

Episodes: 34 episodes
Turning to the mystery drama genre, this time Jung Eun Chae will appear in the drama called Return (2018). The film made by Joo Dong Min also has the participation of Go Hyun Jung, Park Jin Hee, Lee Jin Wook, Shin Sung Rok.
This time he will play a character named Geum Na Ra, the wife of the character In Ho played by Park Ki Woong.
Geum Nara is a kind and very beautiful wife, but her family is not going well. The reason is, the woman who is also a former lawyer finally found out her husband was having an affair with another woman.
As a result, the family between Geum Nara and her husband is on the brink.
Dr. Frost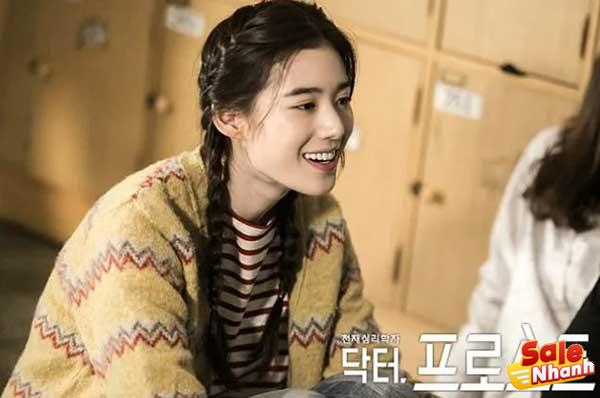 Release year: 2014

Genre: Crime, Horror, Mystery

Produce: Studio 605

Directed by: Sung Yong-Il

Actors: Song Chang-Eui, Jung Eun-Chae, Lee Yoon-Ji, Sung Ji-Ru, Choi Jung-Woo

Episodes: 10 episodes
Under the mystery genre, Jung Eun Chae will compete with Song Chang Eui in the drama Dr. Frost (2014). This drama, directed by Sung Yong Il, tells the story of a psychologist who is currently trying to solve various cases.
Baek Nam Dong is known as a genius. Unfortunately, this man is considered a character who lacks empathy for humans.
This time, Jung Eun Chae will play the female lead named Yoon Sung Ah. This girl is a very cheerful college student and likes to meddle in other people's affairs.
To become Baek Nam Dong's assistant, Yoon Sung Ah is willing to take many different shortcuts. Then Yoon Sung Ah and the professor will enter into a hilarious love and hate relationship.
My Bittersweet Life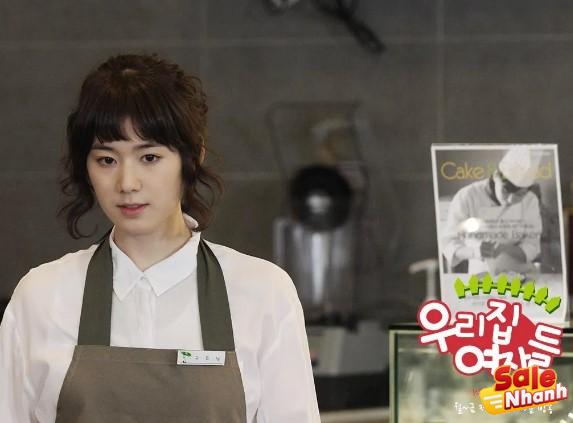 Release year: 2011

Genre: Drama, Romance, Family

Manufacturing: –

Directed by: Jeon Chang-geun

Actors: Jung Eun-Chae, Jay Kim, Yoon A-Jung, Choi Min-Sung

Episodes: 125 episodes
My Bitter Sweet Life (2011) can be said to be the official debut of Jung Eun Chae in the Korean acting village. After previously only appearing as a guest and a miniseries, this time he was immediately placed in the ranks of the main character.
Confronted with Jay Kim, Yoon A Jung and Choi Min Sung, this drama has a length of up to 125 episodes.
Jung Eun Chae plays a character named Go Eun Nim, a woman in her 20s who lives with her grandparents. After struggling to graduate from college, Go Eun Nim is now trying to find a job.
Although she looks very happy, in reality, Go Eun Nim is full of heartaches and longing for her parents' love every day.
Although not always classified as the main character, but in reality, Jung Eun Chae can always steal the audience's attention. His acting, looking very mature, can always surprise the audience and the directors who work with him.
Which of the above movies do you think is Jung Eun Chae's best performance?
Salenhanh – Product review blog
Address: 115 Nguyen Van Qua, Tan Hung Thuan Ward, District 12, HCMC
Website: https://salenhanh.com/en
Mail: Salenhanh.com@gmail.com
#salenhanh # Reviewsalenhanh