Jude Law is a talented and charismatic British actor. He has had a long career and acted in a wide variety of films. Although he is more famous for his supporting roles, that does not reduce his charm. This has been proven through numerous nominations at the Oscars and Golden Globes.
You can see the charisma and charisma he has in the movies he has starred in. Its allure is sure to make you fall in love with every single character it plays. Here are some suggestions for the best movies starring Jude Law.
Fantastic Beasts: The Crimes of Grindelwald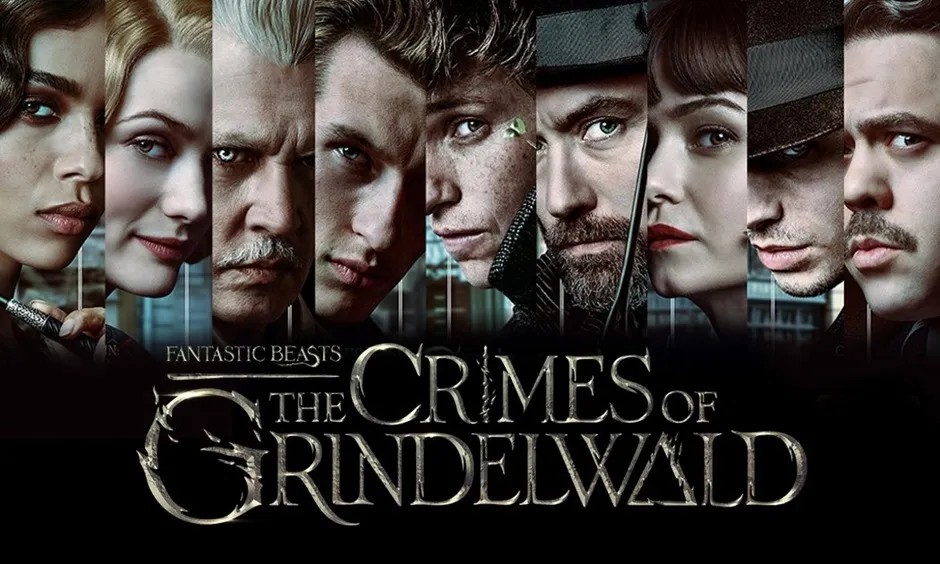 Fantastic Beasts: The Crimes of Grindelwald is the second installment in Fantastic Beasts and Where to Find Them. This piece was also written by JK Rowling. The story of this sequel is still about the attempt to destroy the black wizard Grindelwald (Johnny Depp). He escaped from the containment of the Magical Congress of the United States of America (MACUSA).
The person who can fight Grindelwald is someone who was once his best friend, specifically Albus Dumbledore (Jude Law). But he couldn't fight Grindelwald alone. Dumbledore needs help.
The person who can help him is Newt Scamander (Eddie Redmayne). He was a former student of Dumbledore. The two of them tried to prevent Grindelwald from recruiting pure-blooded mages because Grindelwald wanted to rule over people who had no magical powers.
Fantastic Beasts: The Secrets of Dumbledore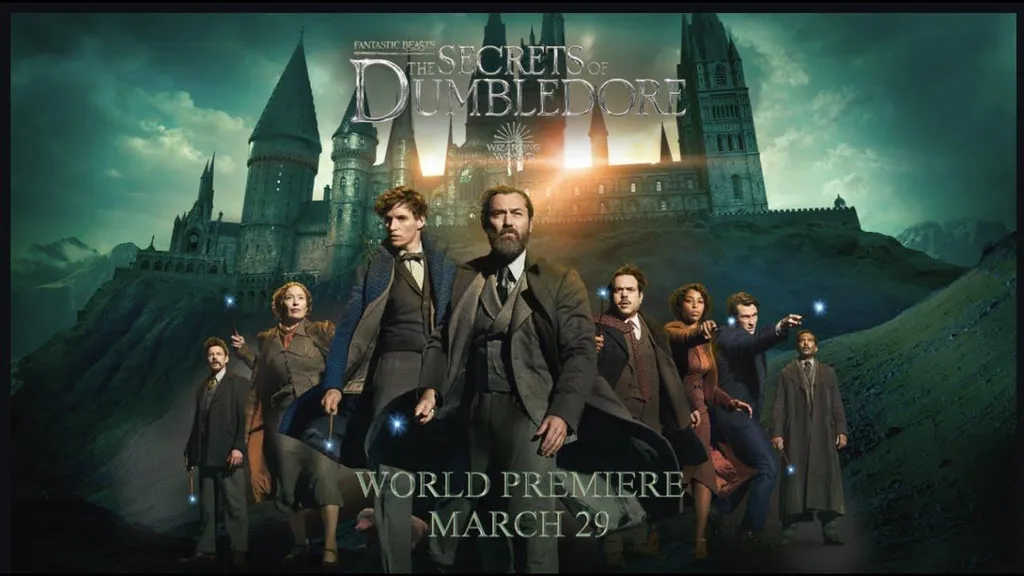 Fantastic Beasts: The Secrets of Dumbledore is the third installment in the Fantastic Beasts film series. The script for the third season was written by JK Rowling and Steve Kloves. This time the story revolves around the quest of Professor Albus Dumbledore (Jude Law), who realizes the awakening of Grindelwald's powers (Mad Mikkelsen).
Professor Albus Dumbledore realizes that the dark wizard Gellert Grindelwald has come to rule the world. He also begins to form a team to face the power of the dark magician. The team will be led by Newt Scamander (Eddie Redmayne). They will confront Grindelwald's growing following.
Hugo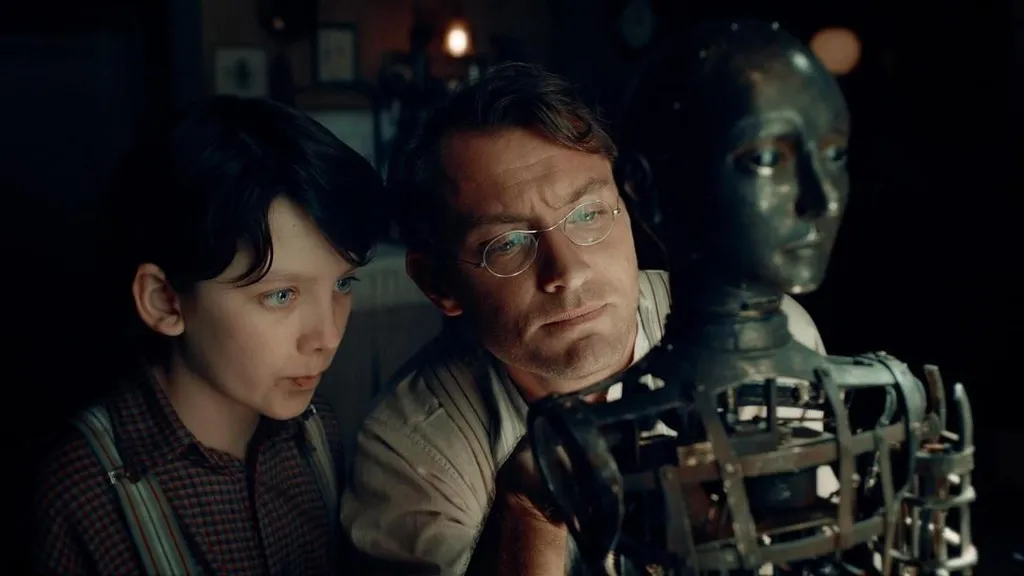 Hugo is a film based on a children's book by Brian Selznick entitled The Invention of Hugo Cabret.
The film follows the life journey of Hugo (Asa Butterfield) an orphan living in a train station. He tries to solve the mystery left by his father in the form of an automaton or a cyborg.
In this Hugo movie, Jude Law plays Hugo's father. A man who is good at repairing and making watches. He died in a fire that broke out at his factory. His death left Hugo an orphan. But he left the ability to repair watches to Hugo.
The Grand Budapest Hotel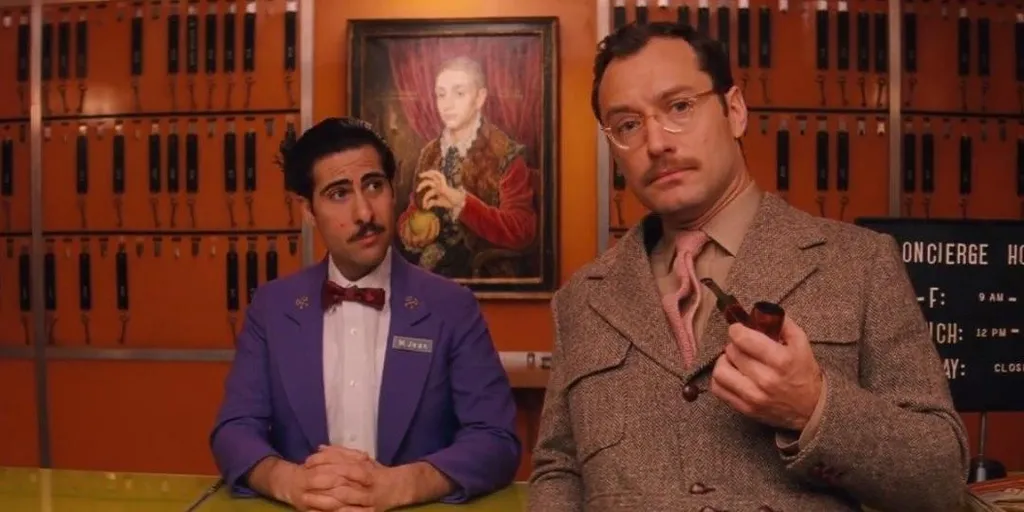 The film Grand Budapest Hotel is about a flashback of a hotelier named Gustaves (Ralph Fiennes) with his lobby attendant, Zero Moustafa (Tony Revolori). Zero embarks on a thrilling adventure with Gustave.
This adventure begins with the death of Madame D (Tilda Swinton). Tilda herself is a loyal guest of the Grand Budapest Hotel. He left his legacy to Gustave in the form of the painting A Boy with Apple.
Tilda's stepchildren disagree with her mother's decision. Until one of his children named Dmitri alleges that Gustave was involved in his mother's death.
The story turns into a tense adventure, but delivered in a fun comedy form. In this movie, Jude Law plays the role of a screenwriter who records the story previously told by Zero.
Gattaca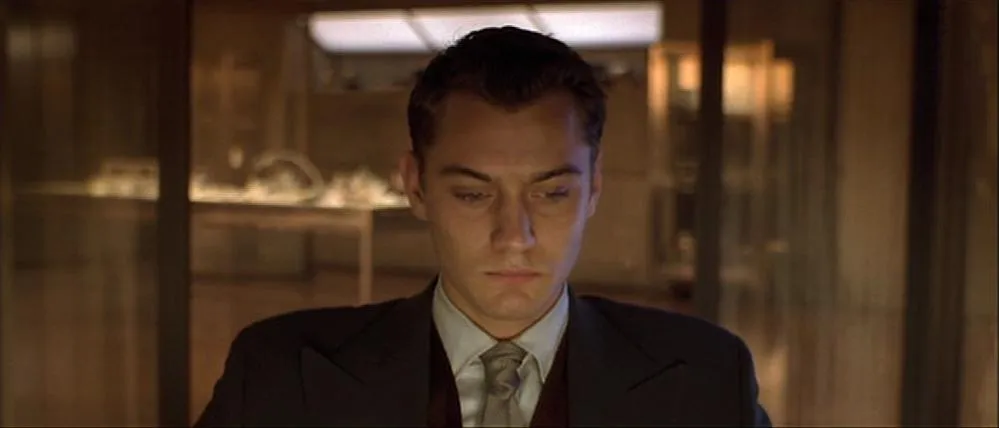 Release year : 1997

Genre: Drama, Science Fiction, Horror

Production : Jersey Films, Columbia Pictures

Directed by: Andrew Niccol

Actors: Ethan Hawke, Uma Thurman, Jude Law, Gore Vidal, Xander Berkeley
Gattaca is set in an incestuous world where people are judged by their genetic traits. those born naturally are classified as wounded soldiers. While those born by genetic engineering are classified as valid .
People who are born can only do manual labor and are often discriminated against due to genetics.
Vincent Freeman (Ethan Hawke) has a dream of becoming an astronaut. But that is not possible because God is born.
When given the opportunity to train astronauts, he makes a deal with a valid geneticist, Jerome Eugene (Jude Law). Jerome, who was disabled by an accident, lends Vincent his genetics.
Vincent was finally able to take part in training using Jerome's genetic samples. The story becomes more tense when the training director is murdered. The police start investigating, which would be a threat to Vincent, if his identity were known.
Road to Perdition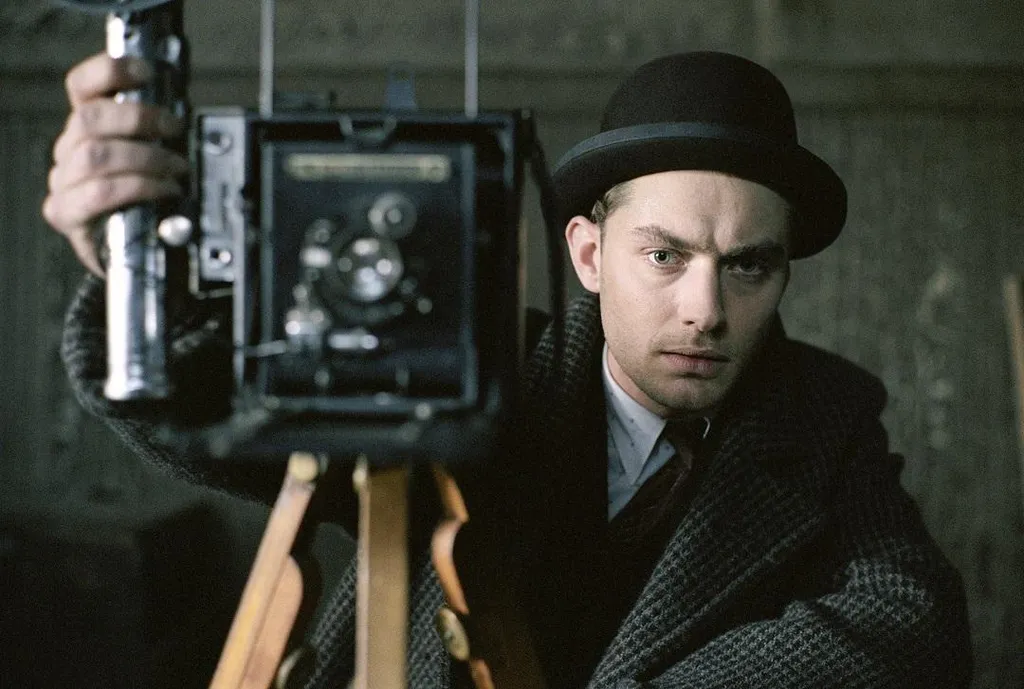 Release year : 2002

Genre: Crime, Drama, Horror

Production : Dreamworks Pictures, The Zanuck Company, Twentieth Century Fox

Directed by: Sam Mendes

Actors: Tom Hanks, Tyler Hoechlin, Liam Aiken, Jude Law, Jennifer Jason Leigh
The film starring Jude Law is based on the comic book by Max Allan Collin with the title Road to Perdition. The film tells the story of a gangster's escape from prison with his son.
Michael Sullivans (Tom Hanks) must go on the run after his boss's son Connor Rooney (Daniel Craig) kills his wife and second child.
In this film, Jude Law plays Harlen Macquire. He is an assassin who takes aim at the lives of the Sullivans and their children.
Not only that, but Harlen Macquire is also a photographer who loves to take immortal photos for his victims. Jude Law's role as an assassin is quite interesting because his character presents a friendly person, like someone with no evil intentions.
The Talented Mr. Ripley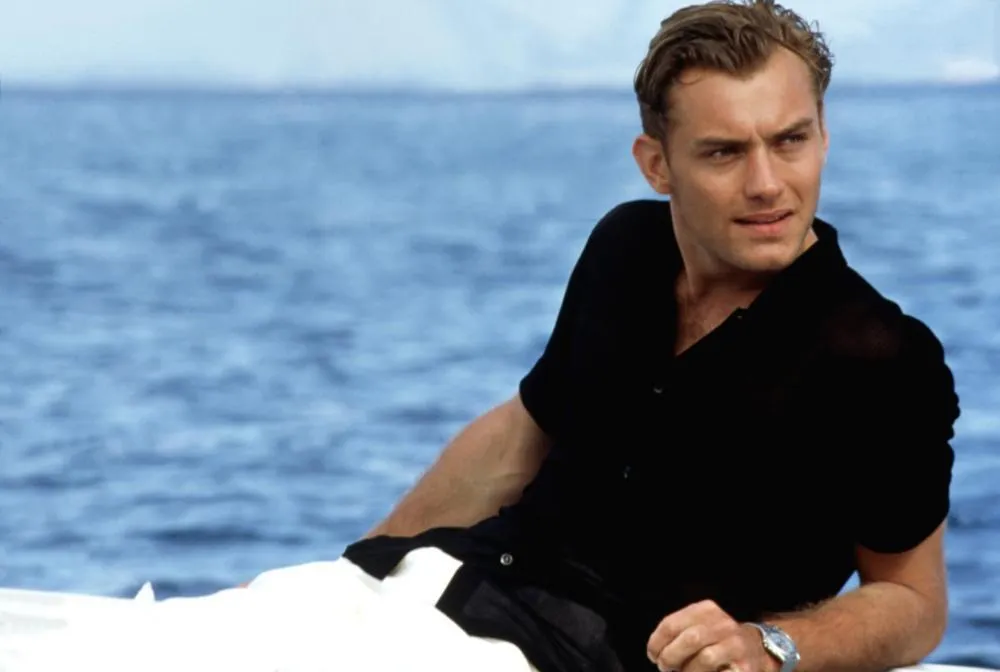 Release year: 1999

Genre: Crime, Drama, Horror

Manufacturing :

Directed by: Anthony Minghella

Actors: Matt Damon, Gwyneth Paltrow, Jude Law, Cate Blanchett
Talent Mr. Ripley is a psychological thriller film based on the novel of the same name by Patricia Highsmith. The film tells the story of Tom Ripley (Matt Damon), who is hired by Herbert Greenleaf (James Rebhorn) to bring his son, Dickie Greenleaf (Jude Law), back to America.
All expenses of Ripley's travel to bring Dickie home were borne entirely by Herbert. Initially Ripley is able to approach Dickie and his partner Marge (Gwyneth Paltrow). However, he was unable to convince Dickie to go home.
The story becomes even more interesting when Ripley begins to become obsessed with Dickie's lavish life. He eventually begins to deceive others with Dickie's identity. Problems arise when someone realizes that he is not the real Dickie.
Enemy at the Gates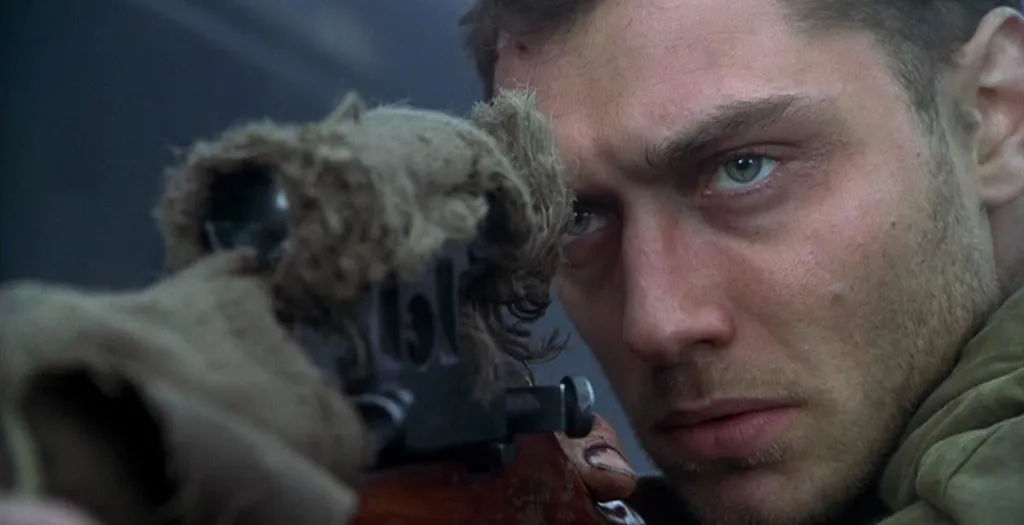 Enemy at The Gates is a movie set in World War II. The film was adapted from William Craig's book titled Enemy at the Gate: The Battle of Stalingrad. The book itself is a non-fiction book describing the events of the battle at Stalingrad. This battle took place between the Russian and German armies.
Jude Law in this film plays a trusted sniper from Russia named Vassili Zaitsev. He is a sniper known for his accuracy. He also has to deal with a trusted German sniper named König (Ed Harris).
This movie becomes a duel of reliable snipers. Although considered less accurate about historical facts, this war movie is still very interesting to watch.
Sherlock Holmes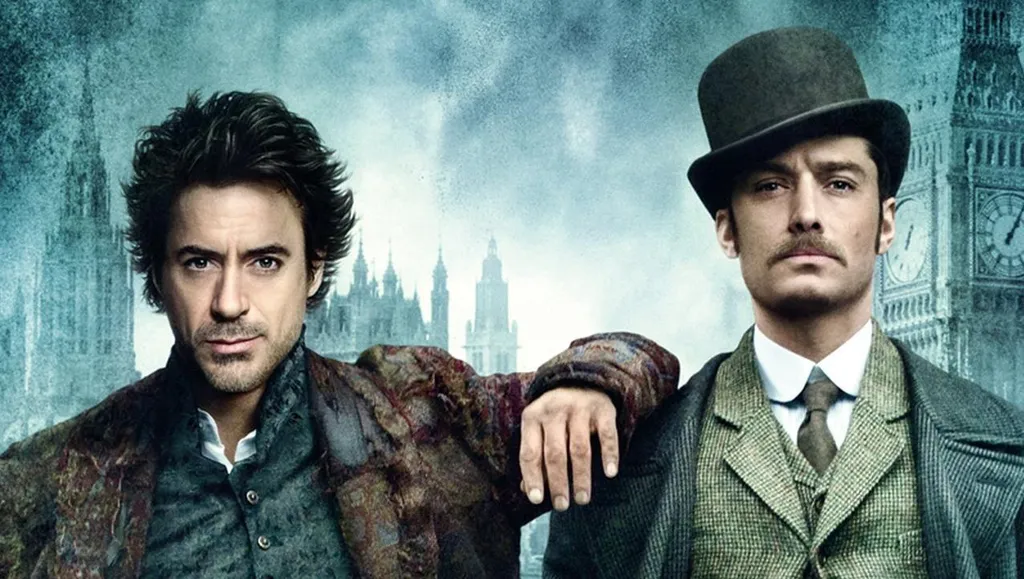 Sherlock Holmes is certainly a famous work. This famous detective character was created by Sir Arthur Conan Doyle. The mystery to be solved by Holmes (Robert Downey Jr.) this time is a case involving supernatural powers.
Sherlock Holmes and his partner, Dr. John Watson (Jude Law), is hired by a secret organization to stop a plot to take control of England. How control is done with mystical things.
The partnership of Robert Downey and Jude Law gives a distinct personality to these two iconic characters. In addition, the chemistry of both feels more cheerful.
Cold Mountain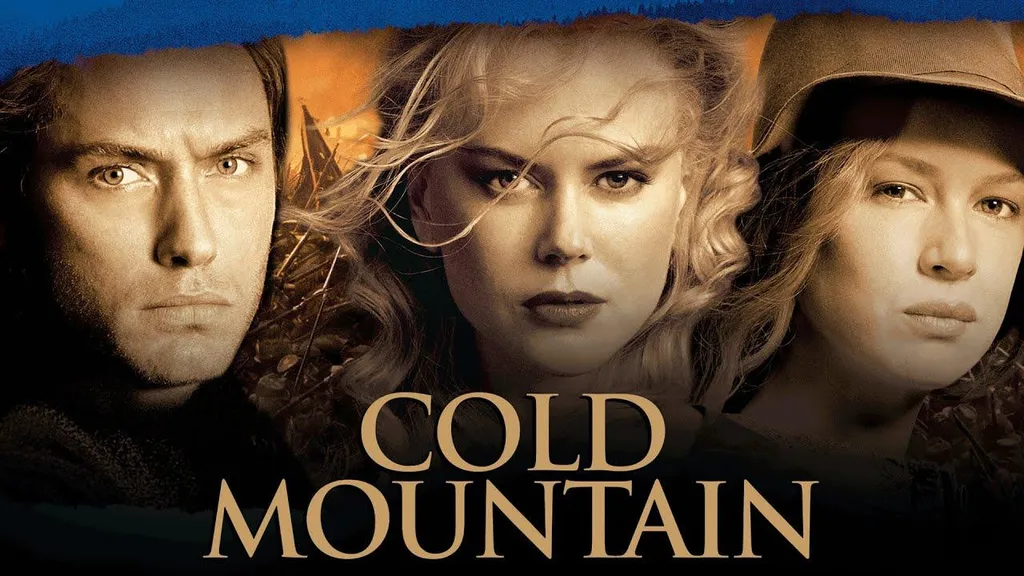 Cold Mountain is a film set in the American Civil War circa 1861. The film tells the story of William Inman (Jude Law) trying to return home to his lover after being wounded in the war. Inman plans to return to Cold Mountain, where his girlfriend Ada (Nicole Kidman) lives.
This Civil War made Inman's journey home difficult. Inman's road back to Cold Mountain is fraught with thorns. On the way home, Inman nearly died in a gunfight with confederate soldiers. It was the meeting with his lover that made him continue to survive and overcome all obstacles.
Closer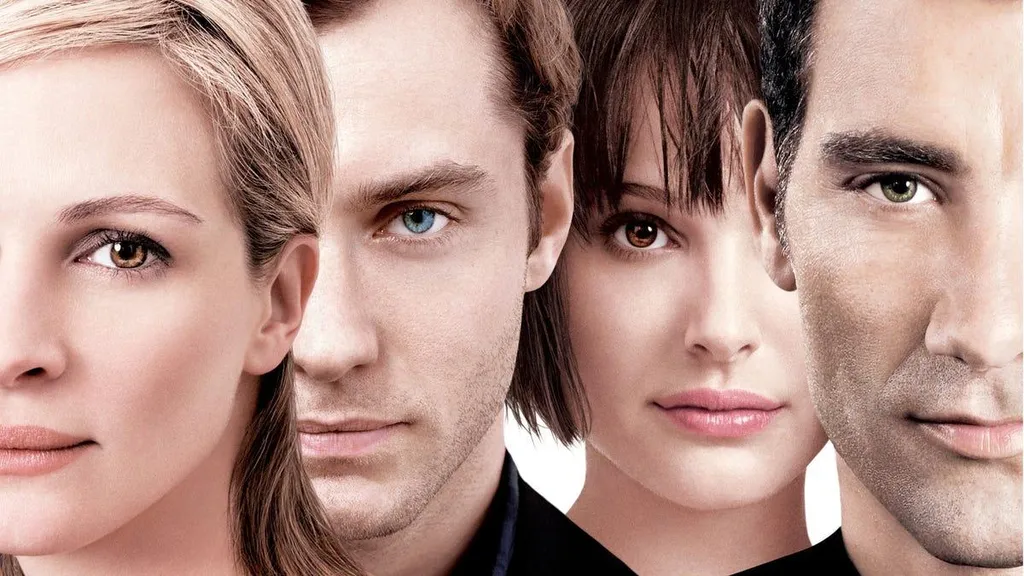 Closer is a film depicting a relationship tinged with lies and infidelity. The story begins with Dan (Jude Law) meeting Alice (Natalie Portman) when he is hit by a taxi right in front of Dan. It was this initial meeting that made them lovers.
The love story begins when Dan begins to approach Anna (Julia Robert), a photographer. Dan approached Anna during a photo shoot for a novel she was writing.
At the time, Anna was also in a relationship with Larry (Clive Owen), a dermatologist. Dan's persuasion and seduction towards Anna eventually leads them to betray their spouse.
Those are some of the best movies starring Jude Law. In the films he participated in, most of them played supporting roles.
However, he is still able to show his charisma and charm in every character he plays. He was even able to play the villain in the movie Road To Perdition. His superb acting skills have earned him nominations for an Academy Award as well as a Golden Globe.
Several films prove Jude Law's acting ability in supporting or leading roles. Out of these movies, which Jude Law movie is your favorite?