There is a movie about the friend zone called 500 Days of Summer. This movie is more memorable than others with similar themes. Have you watched it yet? If yes, you probably remember the male character, which is really memorable. The character is played by Joseph Gordon-Levitt.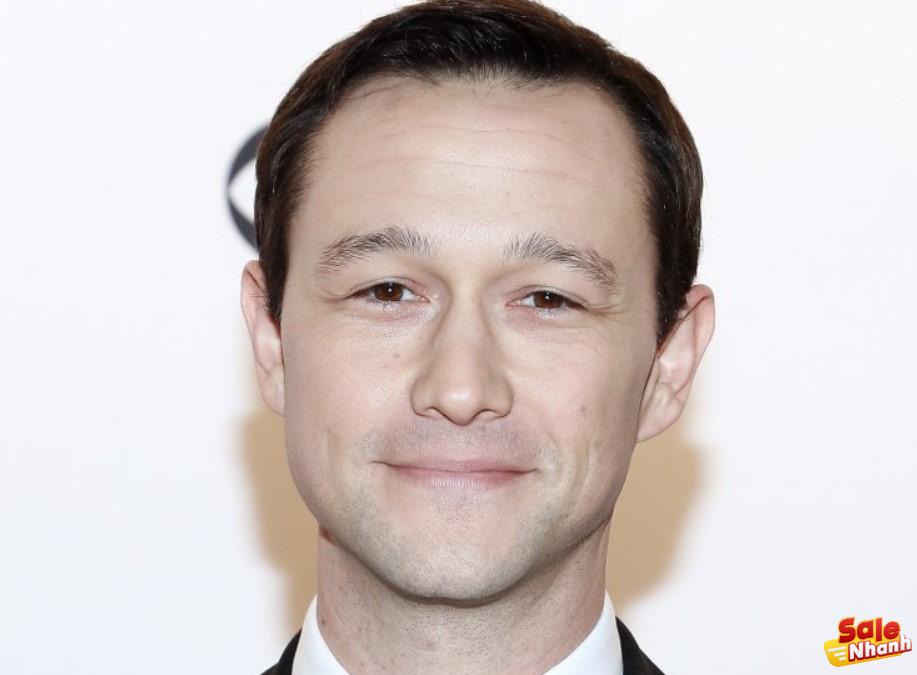 Joseph was born in Los Angeles on February 17, 1981. As of the time of this writing, he is still active in the entertainment world. The actor does not always appear in front of the screen, he is also often involved behind the scenes. Even so, the film is really the main breath of his work. Released since 1992, here are the 10 best Joseph Gordon-Levitt movies.
500 Days of Summer [2009]
Release year : 2009

Genre: Comedy, Drama, Romance

Directed by: Marc Webb

Actors: Zooey Deschanel, Joseph Gordon-Levitt, Geoffrey Arend

Production company: Fox Searchlight Pictures, Watermark, Dune Entertainment III
This is a movie that has attracted millions of viewers around the world. Apart from the strong plot, the soundtrack of this movie is also one of the reasons why this movie is so memorable. The song titled Sweet Disposition from The Temper Trap can easily touch the hearts of those who listen to it.
Joseph plays Tom Hansen, an employee. He caught sight of the silhouette of Summer Finn, the boss's new assistant who stole his attention. They met in the elevator and that's when they both knew that they had the same taste in music. Music became the beginning of their close relationship. So how did the relationship end?
Inception [2010]
Release year : 2010

Genre: Action, Adventure, Science Fiction

Directed by: Christopher Nolan

Actors: Leonardo DiCaprio, Joseph Gordon-Levitt, Ellen Page

Production company: Warner Bros., Legendary Entertainment, Syncopy
Love spy movies? The uniqueness of spy movies often lies in the way of thinking, the technology used, and the scenes that seem sophisticated. This movie has all of that. Tells the story of Cobb, an adept spy who steals information through dreams. Cobb is not alone, he forms a team, one of which is Arthur, played by Joseph.
They use experimental military technology that allows them to steal information by entering the subconscious of the target. The problem is, the information they receive is sometimes bad and dangerous, plus the conflict of each character. Cobb himself is said to have tried to clear his name from the charge of murdering his wife.
Premium Rush [2012]
Release year : 2012

Genre: Action, Horror

Directed by: David Koepp

Actors: Joseph Gordon-Levitt, Michael Shannon, Dania Ramirez

Production company : Columbia Pictures, Pariah
Those of you who like to shop online must be familiar with package delivery units. His presence is always eagerly awaited. Usually, if you don't have a car, you can go by motorbike. This movie is different because it tells the story of a bicycle courier. Wilee, played by Joseph, is the fastest bicycle courier in New York.
He had to race against time, traffic jams and the safety of his belongings. One day, Wilee receives another package because it is related to life and death. The envelope he had to send appeared to be being chased by a dirty cop. In addition to delivering the package, Wilee also has to save himself because the hunters want to get rid of him.
The Dark Knight Rises [2012]
Release year : 2012

Genre: Action, Adventure

Directed by: Christopher Nolan

Actors: Christian Bale, Tom Hardy, Anne Hathaway

Production company: Warner Bros., Legendary Entertainment, DC Entertainment
Eight years after the chaos the previous film recounted, Batman is still in hiding. A fierce battle against the Joker and Harvey Dent has made Gotham City peaceful again. Batman is still declared missing despite continued support from Alfred, Lucius Fox, and his new lover, Miranda.
Batman doesn't know that Gotham is actually under serious threat. The threat comes from Bane, who wants to take control of Gotham City. He made the raid gradually to make his wish come true. Joseph plays Detective John Blake, who is trying to stop Bane.
Lincoln [2012]
Release year : 2012

Genre: Biography, Drama, History

Directed by: Steven Spielberg

Actors: Daniel Day-Lewis, Sally Field, David Strathairn

Production company: DreamWorks, Twentieth Century Fox, Reliance Entertainment
Abraham Lincoln is certainly not a foreign name. Maybe you heard about it on the news or while researching history. Through this movie you will be introduced to a fuller story of Abraham Lincoln and of course in a much more interesting way. This biopic was directed by Stephen Spielberg.
Abraham Lincoln is known as one of America's most memorable presidents. Through this film, we will hear the story of how he tried to end the civil war and abolish slavery in America. What Lincoln did then changed the story of America's future. Joseph as Robert Lincoln, the first son of Abraham Lincoln.
Snowden [2016]
Release year : 2016

Genre: Biography, Crime, Drama

Directed by: Oliver Stone

Actors: Joseph Gordon-Levitt, Shailene Woodley, Melissa Leo

Production company: KrautPack Entertainment, Vendian Entertainment, Endgame Entertainment
The name Edward Snowden has shocked the world because of the recognition he gives. He tells the world that there are secret parties that want to steal humanity's privacy. He can say that because he used to get stuck being part of people who then decided to stop when he realized the mistakes they had made.
The movie is based on that momentous event. Joseph plays Snowden, an American computer expert. The story begins when Snowden joins the National Security Agency on the digital field. It was also told what he did while participating. Then what makes him dare to reveal his secret to the public?
10 Things I Hate About You [1999]
Release year: 1999

Genre: Comedy, Drama, Romance

Directed by: Gil Junger

Actors: Heath Ledger, Julia Stiles, Joseph Gordon-Levitt

Production company: Touchstone Pictures, Mad Chance, Jaret Entertainment
If you want to see Joseph Gordon-Levitt in your youth, you must see this movie. This drama tells the love stories of teenagers that are a bit odd, but very interesting to listen to. Joseph plays Cameron, a high school student who has feelings for Bianca. The thing is, she can't PDKT as long as her sister, Kat, is single.
Cameron, who wanted to immediately date Bianca, racked his brains. He's looking for a way for his brother to date immediately. He eventually pays for a mysterious, somewhat delinquent teenager named Patrick. Cameron asked Patrick who seduced his brother in the hopes that his brother would fall in love with Patrick.
Uncertainty [2008]
Release year : 2008

Genre: Drama, Romance, Horror

Directed by: Scott McGehee, David Siegel

Actors: Joseph Gordon-Levitt, Lynn Collins, Assumpta Serna

Production company : Kinocorp Picture
Over time, special movies always appear and manage to captivate so many people with the novelty of the stories they bring. Included in this film are two color stories; green story and golden story. Two unrelated stories, but played by the same protagonist; Kate and Bobby, played by Joseph.
The green story is when the two attended a family event at Kate's house. Kate's discordant relationship with her mother worsens as her mother dislikes Bobby. In fact, Kate is pregnant. In the yellow story, Bobby finds a cell phone while catching a taxi. The phone then put her and Kate's lives in danger.
Hesher [2010]
Release year : 2010

Genre: Comedy, Crime, Drama

Directed by: Spencer Susser

Actors: Joseph Gordon-Levitt, Devin Brochu, Natalie Portman

Production company : The Last Picture Company, American Work, CatchPlay
Want to know how a person copes with grief? This movie will tell you a lot about that. Joseph plays Hesher, an eccentric character who wants to live freely but is anti-social. He likes loud music and usually does his thing no matter what people say. One day, Hesher meets TJ, a boy who has just lost his mother.
Hesher quietly followed TJ to his house. Hesher even lives with TJ's family, who are struggling with the loss. What happened after Hesher lived with them? This movie will be suitable if you like movies that emphasize the psychological side of the character.
Looper [2012]
Release year : 2012

Genre: Action, Drama, Science Fiction

Directed by: Rian Johnson

Actors: Joseph Gordon-Levitt, Bruce Willis, Emily Blunt

Production company: TriStar Pictures, FilmDistrict, Endgame Entertainment
There are a lot of killer movies out there, but this one offers something different. Integrating fantasy elements into action movies is the main attraction of this movie. The story revolves around Looper, a criminal organization that employs assassins. Their job is to destroy criminals sent from the future.
Joseph played Joe Simmons when he was 25 years old. He's an assassin working for Looper. One day, he discovers that his next target is his future self, exactly when he is 55 years old, Joe Simmons. If you're curious about the fun, take the time to check it out!
Considering that he has been working since 1992 and can be considered quite productive, of course he has starred in a lot of movies. Hopefully the above discussion can help you find the Joseph Gordon-Levitt movie that you most want to see.