The Joaquin Phoenix name has grown in popularity since he landed a role in the movie Joker, and won the 2020 Oscar for Best Actor in that film. The story of his success doesn't come naturally, he first starred in a big screen movie in 1986 titled Space Camp. In that debut film, he still took the stage name Phoenix Leaf.
A few years later, he reverted to using his real name Joaquin Phoenix and starred in a crime comedy with Nicole Kidman called To Die For (1995). Joaquin subsequently received critical acclaim for his performance in Gladiator, and he was nominated for the Academy Award for Best Supporting Actor.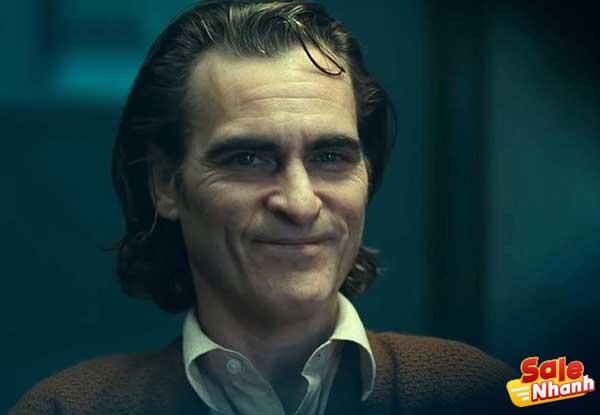 In addition to being known as a leading actor in the world, he is also honored as an active social worker when he supports a number of philanthropic organizations. He joins an organization called The Lunchbox Fund that provides food for school children in Soweto City, South Africa.
Brief information about Joaquin Phoenix can certainly reveal a bit about the career of this 45-year-old man. So this time Salenhanh will review the 10 best movies he has been in. Here is the full review for all of you.
Her
Release year : 2013
Genre: Science Fiction, Romance Drama
Producer : Annapurna Pictures
Directed by: Spike Jonze
Starring: Joaquin Phoenix, Scarlett Johansson, Amy Adams, Rooney Mara and Olivia Wilde
Set in Los Angeles, Theodore Twombly (Joaquin Phoenix) works as a letter writer for a company. He feels lonely and confused as he has to decide whether to divorce his wife, Catherine.
In a moment of poverty, he bought a virtual assistant operating system controlled by artificial intelligence (AI). Theodore then decided to have a virtual assistant and called her Samantha.
He is impressed with Samantha's ability to adapt herself and the difficult situations she finds herself in. Though only through her virtual voice, Theodore began to feel comfortable with Samantha and began to feel less alone.
Joker
Release year : 2019
Genre: Psychological Horror
Producer: Warner Bros. Pictures, DC Films, Joint Effort, Bron Creative and Village Roadshow Pictures
Directed by: Todd Phillips
Starring: Joaquin Phoenix, Robert De Niro, Zazie Beetz, Frances Conroy, Brett Cullen, Glenn Fleshler and Bill Camp
Joker is one of the most famous villains of DC Comics. In this movie version of the big screen, Joaquin Phoenix successfully portrayed the character Arthur Fleck, whose alter ego is Joker, very impressive.
The film itself is set in 1981 by focusing on Arthur's life as a comedian or clown. He then waged a rebellion and madness in Gotham City, which further spurred some people to turn against the rich in Gotham.
Before being shown simultaneously in theaters, Joker had an early screening at the 76th Venice International Film Festival and won the top prize, the Golden Lion, at the event. The film grossed over a billion dollars, setting box office records and becoming the 31st highest-grossing film of all time.
Gladiator
Release year : 2000
Genre: Historical Drama
Producer: DreamWorks Pictures and Universal Pictures
Directed by: Ridley Scott
Starring: Russell Crowe, Joaquin Phoenix, Connie Nielsen, Ralf Möller, and Djimon Hounsou
Russell Crowe in this film plays a Roman general named Maximus Decimus Meridius, while Joaquin Phoenix becomes Commodus, son of Emperor Marcus Aurelius. Commodus is a cunning, ambitious, and power-hungry villain.
It is said that Maximus was betrayed by Commodus by making him a Roman prisoner. Commodus himself was willing to kill his biological father just to usurp the throne. Maximus later became a gladiator and fought only to avenge the death of his family.
The story of the Gladiator in this film is based on real events that took place in the Roman Empire in the 2nd century. To make its historical value stronger, director Ridley Scott hired actors historians serve as his advisors in the production process.
Signs
Release year : 2002
Genre: Science Fiction Horror
Producer: Touchstone Pictures, Blinding Edge Pictures and The Kennedy/Marshall Company
Directed by: M. Night Shyamalan
Starring: Mel Gibson, Joaquin Phoenix, Rory Culkin, and Abigail Breslin
A former pastor named Graham Hess lives on a farm with his children, Morgan and Bo. His wife died in an accident, and the incident caused him to lose faith in his church and religion. She has a younger baseball player, Merrill (Joaquin Phoenix), who often helps her with the housework.
One day, Graham and his family found circles on crops on their farm. He believes that the phenomenon is not man-made but comes from life beyond Earth.
Signs is a film that seeks to explore themes of extraterrestrials, creed, and conspiracy. This film was nominated in the Online Film Critics Association and Empire Awards, and won awards from the American Society of Composers, Authors, and Publishers.
The Master
Release year : 2012
Genre: Psychological Drama
Producers: JoAnne Sellar Productions, Ghoulardi Film Company, and Annapurna Pictures
Directed by: Paul Thomas Anderson
Starring: Joaquin Phoenix, Philip Seymour Hoffman, and Amy Adams
This film tells the story of the character Freddie Quell, a Navy veteran during the Second World War. He struggles and tries to adapt to the environment of his society. Freddie then met Lancaster Dodd, who led a religious movement called Cause.
Dodd, who is interested in Freddie's personality, then invites him to join her religious group. Freddie was delighted at the invitation and began traveling with the Cause to spread his teachings throughout the East Coast of the United States.
Inherent Vice
Release year : 2014
Genre : Neonoir
Producer: IAC Films, RatPac-Dune Entertainment, and Ghoulardi Film Company
Directed by: Paul Thomas Anderson
Starring: Joaquin Phoenix, Josh Brolin, Owen Wilson, Katherine Waterston, Eric Roberts, Reese Witherspoon and Benicio del Toro.
In this film, Joaquin Phoenix plays a private detective named Larry Sportello, a hippie and marijuana addict. The story itself is set in the 70s, where Larry is known as an underdog detective in his field. Then he gets three major cases involved, and one of them involves his ex-girlfriend.
Inherent Vice was quite successful, receiving two nominations at the 87th Academy Awards. Joaquin Phoenix was also nominated for Best Actor – Motion Picture Musical or Comedy at the 72nd Golden Globe Awards. . In 2016, this 2-hour film was included in the list of 100 best films of the 21st century voted by international film critics.
You Were Never Really Here
Release year : 2017
Genre: Psychological Action Thriller
Producers: Film4 Productions, British Film Institute, and Why Not Productions
Directed by: Lynne Ramsay
Starring: Joaquin Phoenix, Ekaterina Samsonov, Alex Manette, John Doman and Judith Roberts
You Were Never Really Here is an adaptation of the novel of the same name by writer Jonathan Ames. Joaquin Phoenix in this movie plays a mercenary named Joe. He is hired by a politician to save his daughter who has been kidnapped by a human trafficking ring. Joe must kill and destroy the group at any cost.
This film had its premiere at the 2017 Cannes Film Festival and during the event, Joaquin Phoenix won the Best Actor award. Meanwhile, director Lynne Ramsay won for Best Screenplay. On Rotten Tomatoes, You Were Never Really Here has an 89% rating based on 166 reviews and has a rating of 8.18/10.
Walk the Line
Release year : 2005
Genre: Biography Romantic Musical
Producer: Fox 2000 Pictures
Directed by: James Mangold
Starring: Joaquin Phoenix, Reese Witherspoon, Ginnifer Goodwin and Robert Patrick
This movie is based on the true story of the life of a legendary musician named Johnny Cash starting from his love story to his career in the country music industry. Joaquin Phoenix plays Johnny Cash, Robert Patrick plays his father, Reese Witherspoon plays June Carter, and Ginnifer Goodwin plays Cash's first wife, Vivian Liberto.
For his role in this film, Joaquin Phoenix earned the 78th Academy Award nomination for Best Actor. Meanwhile, his co-star in this film, Reese Witherspoon won the Best Actress award in the event. Walk the Line received rave reviews and grossed $187 million worldwide
The Village
Release year : 2004
Genre: Horror
Producer : Touchstone Pictures
Directed by: M. Night Shyamalan
Starring: Joaquin Phoenix, Adrien Brody, Bryce Dallas Howard, William Hurt, Sigourney Weaver and Brendan Gleeson
A remote village in Pennsylvania has strict rules that forbid residents from leaving the village. If this is done, then anyone who violates it will be attacked by terrible creatures that live outside the village area.
Meanwhile, Lucius Hunt (Joaquin Phoenix) and Ivy Walker who are in his village have a strong determination to solve the mystery. However, a young man named Noah Percy caused trouble by stabbing Lucius to death. The village heads then let Ivy out of the village to seek a cure before Lucius took his last breath.
The Immigrant
Release year : 2013
Genre: Drama
Producers: Worldview Entertainment, Keep Your Head, and Kingsgate Film
Director : James Gray
Starring: Marion Cotillard, Joaquin Phoenix, and Jeremy Renner
The Cybulski siblings, Ewa and Magda, were immigrants from Poland who wanted to board a ship to the United States. Before coming to this country, a doctor who examined Magda told her not to go because she was sick and had to be isolated. The two were later separated and Ewa was sent straight to Manhattan City.
In this big city, Ewa is isolated because she doesn't know anyone and her efforts to find her sister are futile. Then he meets a man named Bruno (Joaquin Phoenix) who wants to take care of his life. However, Bruno cheats on her and plunges into the world of prostitution. Ewa realizes that Bruno is really a bad person.
Those are the best Joaquin Phoenix movies that you must see. The quality of his acting is unquestionable. However, if you are curious about the greatness of each role, you can watch the movies suggested by Salenhanh in turn.
Salenhanh – Product review blog
Address: 115 Nguyen Van Qua, Tan Hung Thuan Ward, District 12, Ho Chi Minh City
Website: https://salenhanh.com/en
Mail: Salenhanh.com@gmail.com
#salenhanh #Reviewsalenhanh