Jo Woo Jin is a genius actor who will shine his own light even when he doesn't appear much or is highlighted by the camera for mostly playing supporting roles.
One of the actors mentioned is Jo Woo Jin. The actor born in 1979 delivers eye-catching performances for every role he takes on; whether big or small.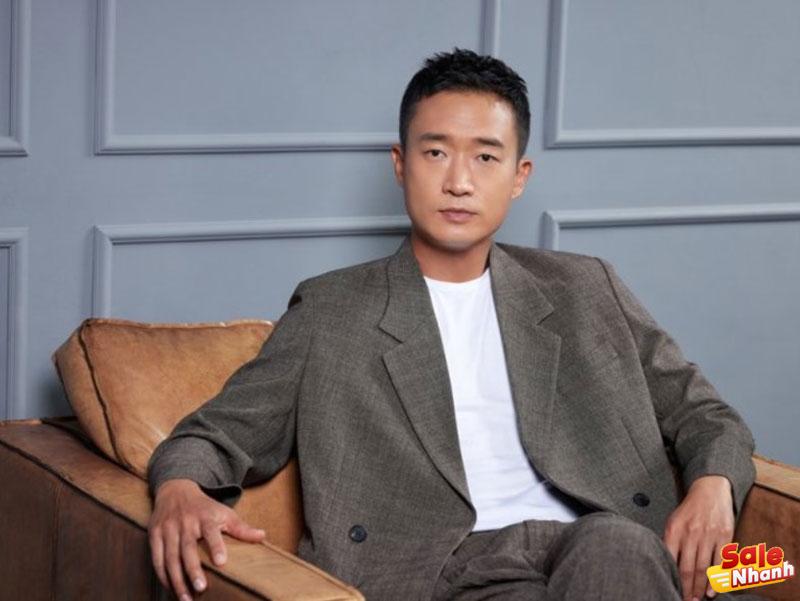 Jo Woo Jin's dedication to acting even earned Lee Byung Hun praise when he collided with him while filming Inside Men (2015). So far, Jo Woo Jin has been in many movies with big actors and his looks have the potential to become a scene stealer.
1987: When the Day Comes
With a wilted facial expression, Jo Woo Jin plays the role of a mad uncle who convincingly identifies corpses; one of the victims of an important event in Korean history.
Park Wol Gil went to the police station to determine if the dead body was Park Jong Cheol, his nephew.
Park Jong Cheol was a student and activist who died during police questioning for organizing a protest. His death sparked a historic event known as the June Democratic Uprising in Korea because it was covered up.
His body was immediately cremated before an autopsy was conducted. In addition, Park Jong Cheol's death was also reported to be due to a heart attack.
The movie 1987: When the Day Comes (2017) tells the story in the context of real events that happened in 1987 in Korea. At the time, a student protester died during police questioning.
In addition to Jo Woo Jin, this drama also features top actors such as Kim Yoon Seok, Ha Jung Woo, Yoo Hae Jin, and Kim Tae Ri.
Steel Rain 1
Jo Woo Jin's Steel Rain (2017) tells the story of a military coup that occurred in North Korea, resulting in the North Korean leader and Eum Chul Woo, a former North Korean special agent, fleeing to North Korea. southern.
The two countries were facing a crisis so Eum Chul Woo from the North and Kwak Chul Woo from the South launched a campaign to stop the war.
Kwak Chul Woo himself is the senior secretary of the president of South Korea. That day, he received information about the murder of a North Korean minister by Eom Chul Woo and the possibility that quotas would be made there.
In the drama, Jo Woo Jin plays Choi Myung Rok, a mercenary from the evil North who targets the number one person in the country.
Inside Men
The appearance of Jo Woo Jin in the movie Inside Men (2015) surprised Lee Byung Hun – the main character of the film.
The reason is that Jo Woo Jin, who 'only' had little screen time, was able to leave a deep impression through the role of CEO Jo Sang Moo; a person who looks without tears and blood.
Inside Men (2015) tells the story of an influential conservative newspaper editor named Lee Kang Hee. He used the power of the press to promote the name of congressman Jang Pil Woo for the position of presidential candidate.
Behind that, there is a secret agreement between the sponsor and the newspaper; a dangerous deal that costs someone.
The King
Release year 2017
Genre Action , Crime , Drama
Director Han Jae Rim
Cast Jo In Sung Jung Woo Sung Kim Ah Joong
Park Tae Soo was born into a poor family and learned that strength is the most important thing in life. Since then he decided to become a prosecutor; the biggest symbol of power in the 1990s.
Unfortunately, after achieving his goal, Tae Soo's life is no better than that of an employee. He then joins a powerful group of prosecutors with wealth and power.
After joining the group, Tae Soo can really feel the high life. However, just as he began to enjoy all the advantages, Tae Soo also saw the dark side in it.
In the film starring Zo In Sung as well as a number of other actors, Jo Woo Jin plays the assistant or secretary of Park Tae Soo.
hero
Release year 2022
Genre Drama , History , Music
Director Yoon Je Kyun
Cast Jung Sung Hwa Kim Go Eun
Jo Woo Jin's Hero (2022) is a musical film based on the famous musical Hero. This film tells the true story of a Korean independence activist who killed Ito Hirobumi or the first Japanese Prime Minister and Resident General of Korea in 1909 named An Jung Geun.
An Jung Geun kills Ito Hirobumi when the Japanese arrive in Manchuria with a geisha girl named Seol Hee. Previously, Seol Hee was Queen Myeongseong's bridesmaid, but after the queen was murdered, she joined Korean independence activists.
The Fortress
Release year 2017
Genres Action , History , Politics , War
Director Hwang Donghyuk
Cast Lee Byung Hun Kim Yoon Seok Park Hae Il Go Soo Park Hee Soon
The Fortress (2017) is a film by Jo Woo Jin set during the Qing Dynasty's invasion of Joseon in 1636, when King Injo and his followers sought refuge in a fortress located in Namhansanseong.
During that time, the king and court took refuge in the mountain fortress. They were trapped between the cold weather and the encirclement of the enemy.
The king was increasingly caught in a dilemma as his subjects hiding in the fortress began to starve and freeze. The tense incident occurred when the Qing Dynasty from China attacked Korea with 150,000 troops.
The Qing army led by General Yong Gol Dae soon surrounded the site; trapped the king and the Joseon faction.
Kingmaker
Release year 2022
Genre Drama
Director Byun Sung Hyun
Cast Sol Kyung Gu Lee Sun Kyun Yoo Jae Myung Jo Woo Jin
Kingmaker (2022) is based on anecdotal accounts between Kim Dae Jung and his political strategist, Uhm Chang Rok, during their careers.
This drama is about Seo Chang Dae, a pharmacist who doesn't like to be called a pharmacist because he is more interested in politics. Chang Dae is from North Korea; His father was killed because his accent sounded like a communist.
Since that incident, Chang Dae has tried his best to remove his tone. Sadness after the death of his father makes Chang Dae determined to change the government system that does not benefit the people.
After that, he decided to devote himself as a campaign expert to Kim Woon Bum. Jo Woo Jin plays Secretary Lee, the president's current secretary.
Default
Release year 2018
Genre Drama, History
Director Choi Kook Hee
Cast Kim Hye-Soo Yoo Ah-In Jo Woo Jin Heo Joon Ho
Jo Woo Jin's movie Default (2018) has the actor returning to play a supporting role. Here he played the role of Deputy Minister of Finance. Default (2018) dramatizes the behind-the-scenes story of the IMF negotiations during the 1997 financial crisis through three parallel stories.
Gap Su, the businessman who owns the factory, has partnered with a large-scale department store. However, he was paid by promissory note which later turned out to be unfavorable.
Meanwhile, a financial analyst named Jung Hak tries to take advantage of selling the house below market value. The then head of monetary policy concluded that Korea could run out of foreign exchange reserves.
Alienoid 1
Release year 2022
Genre Action , Adventure , Fantasy , History , Mystery , Science Fiction
Director Choi Dong Hoon
Cast Ryu Joon Yeol Kim Tae Ri Kim Woo Bin So Ji Sub Yeom Jung Ah
Jo Woo Jin's next film, Alienoid Part 1 (2022), is a sci-fi, fantasy film presented in three different timelines. Each of these timelines runs linearly or runs concurrently.
The first timeline is in 1380, which explains that the Aliens have imprisoned their criminal type in a human body. A guardian with a flying robot named Thunder comes out from the time portal and tries to capture the aliens.
After succeeding, they leave the time 1380 with the Crystal Knife. The crystal knife is the source of disaster because it is the backbone of disputes between many parties. Jo Woo Jin plays a magician who possesses many magical items.
Rampant
Release year 2018
Genres Action , Drama , History , Horror , Thriller
Director Kim Sung Hoon
Cast Hyun Bin Jang Dong Gun Lee Sun Bin Kim Eui Sung Jung Man Sik
Among the many hit films of Jo Woo Jin, Rampant (2018) is one of the films with him as the lead.
The character he plays is Park Eul Ryong, a former lieutenant of the Crown Prince, who helped Lee Chung, the younger brother of Crown Prince Lee Young whom he served, to save himself from the siege of zombies.
The story begins when Crown Prince Lee Young plans to buy European warships to drive away the Qing, making King Lee Jo only obey.
His attempt was seen as a rebellion so Lee Young committed suicide and the European ship containing the zombies was destroyed by the Joseon army. Unfortunately, one of the Joseon army was bitten by a zombie.
Actor Jo Woo Jin and the films he has starred in cannot be taken for granted. Despite playing more supporting roles in his career, the actor's ability has received a lot of praise, including from the Korean media and fellow artists, such as Lee Byung Hun. .
The ten movies that we recommend in this article feature Jo Woo Jin's special action sequences!
Salenhanh – Product review blog
Address: 115 Nguyen Van Qua, Tan Hung Thuan Ward, District 12, HCMC
Website: https://salenhanh.com/en
Mail: Salenhanh.com@gmail.com
#salenhanh #Reviewsalenhanh