Jo Min Soo is one of the veteran Korean actresses who started acting since 1986. Both her first drama or movie started that year, it was a drama. Windfall (1986) and Chung's film, Blue Sketch (1986). Since then, her artistic career has constantly flourished, as evidenced by her participation in high-rated dramas.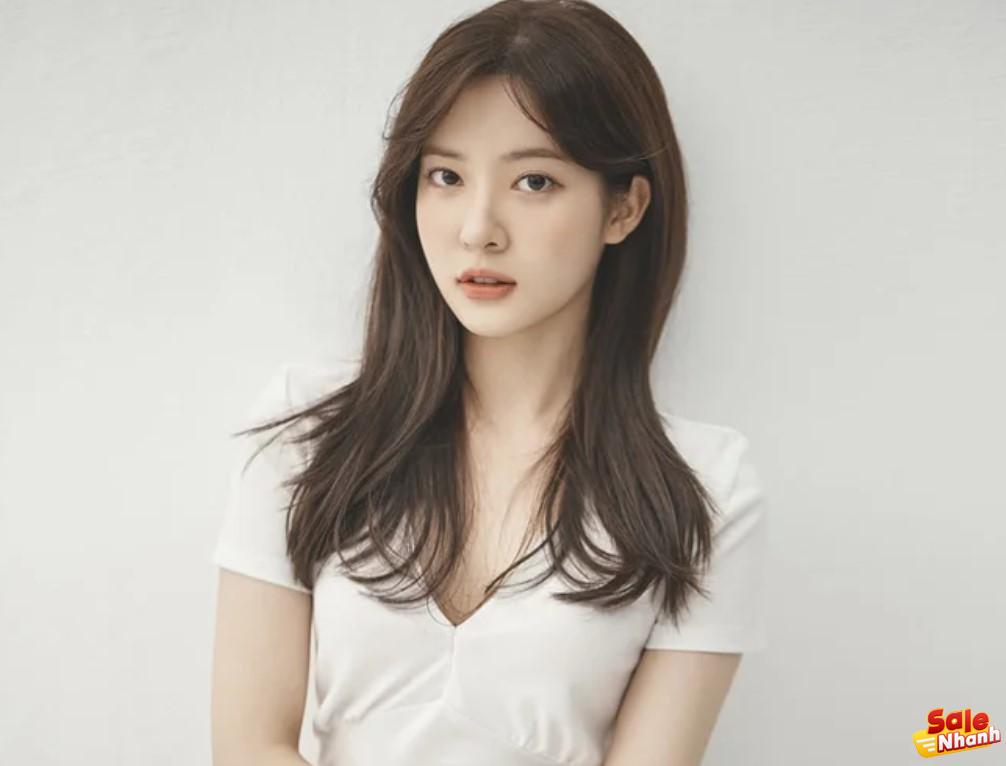 Taking a break for 5 years after marriage, Jo Min Soo returned to the entertainment industry and proved that he "has not expired".
With the lead role in Kim Ki Duk's film, Jo Min Soo once again attracted attention, even internationally. Want to know about Jo Min Soo's film that won the prestigious award and her other films? Here is the review!
Movie Sunny
Release year 2011
Genre Comedy, Drama, Friendship, Romance, Romance
Director Kang Hyung Chul
Cast Shim Eun Kyung Kang So Ra Kim Min Young Park Jin Joo Min Hyo Rin
Na Mi reminisces about her childhood friend, Chun Hwa, who became friends because they were both ostracized at school. He joined Chun Hwa in a group named Sunny.
Together they survive in the tumultuous 1980s Seoul and promise to be together forever. However, Na Mi's life is now very different.
She is a housewife who has to live in a boring marriage with a rich but emotionally deprived husband. Na Mi lost contact with old friends; separated from Sunny by circumstances. One day while visiting her mother at the hospital, Na Mi meets Chun Hwa, who is now seriously ill.
The touching encounter is used for reminiscence. Chun Hwa asks Na Mi to gather the distant Sunny for one last reunion.
Can Na Mi fulfill her best friend's request? In this movie, Jo Min Soo appeared as a guest with some other actors such as Geum Bo Ra, Go Doo Shim, Kim Bo Yun, and Kang Soo Yeon.
Pieta
Release year 2012
Genre Adult , Crime , Dark Fiction , Drama , Erotic , Family , Investigation , Medical , Mystery , Horror , Violence
Director kim ki duk
Cast Jo Min Soo Lee Jung Jin
Jo Min Soo's film Pieta (2012) is the work of director Kim Ki Duk selected to represent Korea at the 2013 Academy Awards after winning the Best Picture award at the prestigious Venice Film Festival. Pieta's victory (2012) at one of the three world's most prestigious film festivals also became history for Korean cinema.
This drama tells the story of a man in his 30s named Lee Kang Do who works as a debt collector. As a debt collector, Kang Do often uses unfair methods against his clients. Kang Do will injure them to get insurance money to pay off the debt soon.
One day, Kang Do was visited by a middle-aged woman who claimed to be his biological mother named Mi Sun. The character is played by Jo Min Soo.
Although initially disbelieving, Mi Sun's attitude made Kang Do melt, especially when the young man had lived alone for so long in a cold, dark and cruel world.
The Witch: Part 1. The Subversion
Release year 2018
Genres Action , Mystery , Supernatural , Thriller
Director Park Hoon Jung
Cast Kim Da Mi Jo Min Soo Park Hee Soon Choi Woo Shik
Ten years ago, a little girl was seen running away from a group of people with a bloody and weak body. The girl named Jaeon was then cared for and raised by the farm owner and his wife. In a state of amnesia, Jayoon grew up to be an intelligent but physically weak child.
Despite this, Jayoon continues to try to help his parents' business which is beginning to fail. He goes to a talent audition to get a present to give to his father. Until one day, a group of people started chasing him. Jayoon was confused by what happened but then he delivered a surprise.
In the movie, Jo Min Soo plays the role of Dr. Strong. He is the researcher in charge of Jayoon. Jayoon, who has been pursued for many years, is clearly no ordinary girl. There is something about him that is both surprising and terrifying. Jaejoong's innocent girl's life suddenly changes.
The Stone
Release year 2013
Genre Action , Crime , Drama
Director Cho Se Rae
Cast Jo Dong In Kim Roe Ha Park Won Sang
The Stone (2013) tells the story of a man named Min Su, who is talented at Go but likes to spend his time gambling. Only aiming for money, Min Su easily defeated his opponent. On the other hand, a low-ranking gangster, Nam Hee, is used to using violence to gain power.
However, Nam Hee's fighting ability became meaningless because at the gambling table, he lost to Min Su. Nam Hee then felt challenged while learning Baduk, so he started hiring Min Su to train him. After studying Baduk, Nam Hee gradually lost interest in the criminal world.
In the movie starring Jo Dong In and Kim Roe Ha, Jo Min Soo plays a cameo named Lee Tae Sam. He is not the only guest actor in this drama, but there are also Oh Gwang Rok, Park Hyo Jun and Choi Jyun Joon.
A Boy Who Went to Heaven
Release year 2005
Genre Fantasy , Romance
Director Yoon Tae Yong
Cast Park Hae Il Yeom Jung Ah
Ne Mo was 13 years old then. He was born to a single mother who also wanted to marry a single mother. After her mother's sudden death, the shop she runs is hired by Boo Ja; a single mother.
There, Boo Ja lives with her son, KI Chul. Ne Mo immediately believes that Boo Ja is his destiny, so even though he has not yet reached adulthood, he proposes to her.
One day Ne Mo, Boo Ja and Ki Chul went to the movies together. Unfortunately, a fire broke out there and Ne Mo tried to save Ki Chul. Ki Chul survived but Ne Mo disappeared.
The mysterious Ne Mo wakes up at the age of 33. Ne Mo turns out to be in heaven again, making a deal with the God of Death.
Deal for Ne Mo 60 days, the world is 60 years, to find love. Will Ne Mo come back to find Boo Ja or find another woman he loves? In the movie, Jo Min Soo plays Ne Mo's mother.
Jazzy Misfits
Release year 2019
Genres Comedy, Drama, Music
Director Nam Yeon-woo
Cast Jo Min Soo Cheetah
Jo Min Soo's film Jazzy Misfits (2020) is also the debut work of rapper from Korea Cheetah on the big screen. Directed by Nam Yeon Woo, the film follows the life journey of a mother and daughter.
Sun Deok, played by Cheetah, is a singer with high aspirations. His stage name is Blue. Sun Deok's life is suddenly full of surprises when a woman comes to her.
The woman played by Jo Min Soo turns out to be his long-lost mother. Sun Deok's mother arrives with bad news that Yu Ri, her younger sister, has run away with the deposit and emergency funds. This mother and daughter began to search for Yu Ri all over Itaewon.
The Witch: Part 2. The Other One
Release year 2022
Mystery genre
Director Park Hoon Jung
Cast Shin Shi Ah Jo Min Soo Park Eun Bin
Jo Min Soo, who contributed to the success of the movie Ghost: Part 1. The Subversion (2018), is back in the sequel. Here, the actress plays the twin sister of Dr. Strong; Remember in the first movie Dr. Baek died at the hands of The Witch. Still directed by Park Hoon-jung, this super-villain comes up with a new type of heroin.
The story begins when the Girl is known to have run away from the research room. He is saved by a woman named Kyung He who lives alone with her younger brother. The girl lives with them without any memories. Several groups of people with superpowers competed to find and get it.
Venus Talk
Release year 2014
Genre Comedy, Drama, Romance
Director Kwon ChilIn
Cast Uhm Jung Hwa Moon So Ri Jo Min Soo
Jo Min Soo's next film is Venus Talk (2014) about the friendship of three women in their 40s, Shin Hye, Mi Yeon and Hae Young. They have different lives, both from career or predestined relationship. Shin Hye, working as a TV producer, remains single at the age of 40.
It's not that Shin Hye hasn't been in love, but her last love failed. Mi Yeon herself is a housewife who is not satisfied with her sex life, while Hae Yeong is a soft-hearted single mother.
The character Hae Young, played by Jo Min Soo, makes the storyline touching because he has a terminal illness. You can watch Jo Min Soo's best movies in this article at your leisure.
Veteran actress Jo Min Soo may not be too familiar to some but she is nonetheless one of the seasoned veteran actors. If you want to know the quality of his acting, you can start from one of the titles on the list above.
Salenhanh – Product review blog
Address: 115 Nguyen Van Qua, Tan Hung Thuan Ward, District 12, Ho Chi Minh City
Website: https://salenhanh.com/en
Mail: Salenhanh.com@gmail.com
#salenhanh #Reviewsalenhanh