For fans of Korean dramas, you must be familiar with the beautiful face of actress Jo Bo Ah. In recent years, Jo Bo Ah has often attracted attention thanks to the dramas she starred in.
Called Tale of the Nine Tailed (2021), he co-starred with two handsome actors Lee Dong Wook and Kim Bum. In 2022, Jo Bo Ah returned as she starred in the action and law drama Military Prosecutor Doberman (2022).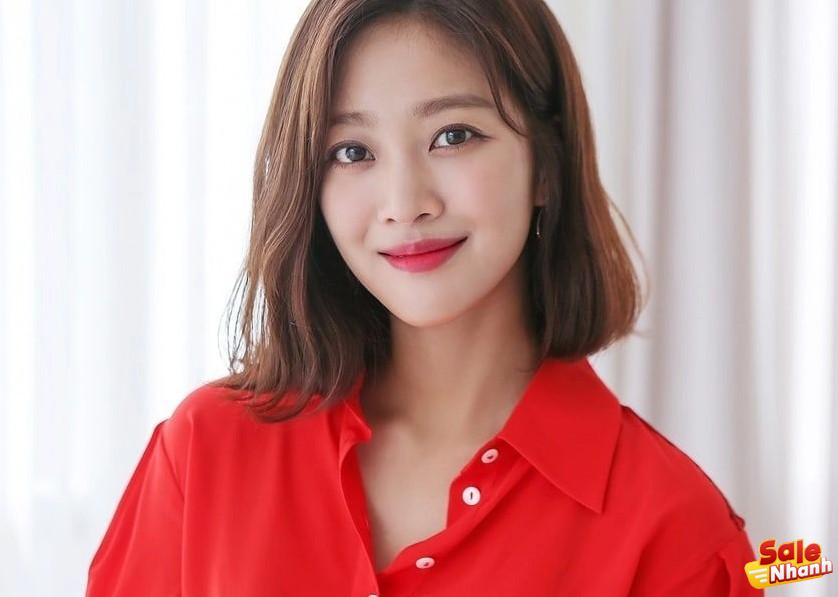 His strong personality and good reaction to handsome actor Ahn Bo Hyun made the audience extremely excited. Moreover, this movie also carries many crimes that happened in the Korean military.
In addition to the two films above, Jo Bo Ah actually appeared in many other famous Korean dramas. For those of you who want to know, do not forget to find out the complete information available only at Salenhanh.com.
Military Prosecutor Doberman
Release year 2022
Genre Action , Drama , Law , Military
Logo Film Production , Studio Dragon
Director Jin Chang Kyu
Cast Ahn Bo Hyun Jo Bo Ah Oh Yeon Soo Kim Young Min Kim Woo Suk
Military prosecutor Doberman (2022) is one of the dramas that proves Jo Bo Ah's acting ability. In the film directed by Jin Chang Gyu, the actress will play a rookie military prosecutor named Cha Woo In.
The character looks very confident, especially Cha Woo In who is the daughter of a chaebol family. His legal stance makes him unafraid to sue anyone guilty. Furthermore, Cha Woo In has excellent investigative skills as a rookie prosecutor.
In Military Prosecutor Doberman (2022), Jo Bo Ah surprised fans with her strong personality. He looks amazing, playing an aspiring military prosecutor.
Tale of the Nine-Tailed
Release year 2020
Genres Action , Comedy , Drama , Fantasy , Romance
HOW Visual Production, Studio Dragon
Director Jo Nam Hyung , Kang Shin Hyo
Cast Lee Dong Wook Jo Bo Ah Kim Bum Kim Yong Ji
Turning to fantasy dramas, this time Jo Bo Ah will star in a drama titled Tale of the Nine-Tiled (2021). This beautiful actress will play Nam Ji Ah, a producer of TVC Station, in her 30s.
He will be reunited with the incarnation of the legendary nine-tailed fox, the man known as Lee Yeon, played by Lee Dong Wook.
During this meeting, Nam Ji Ah understood that there was a past between her and Lee Yeon. In addition, many mysteries and strange events constantly come to him.
Coming out with the big names, that doesn't make Jo Bo Ah cower, you know. The reason, his acting skills in this movie have surprised the audience and co-stars.
Temperature of Love
Another Korean drama starring Jo Bo Ah is Temperature of Love (2017). In this SBS drama, he will be competing with Seo Hyun Jin, Yang Se Jong, and Kim Jae Wook as the main characters.
Joo Bo Ah herself will play the role of a beautiful girl from a rich family named Jin Hong Ah. Born into a family with silver spoons, but that doesn't make Jin Hong Ah arrogant. This girl even has a dream of becoming a screenwriter.
But what makes her life difficult is that Jin Hong Ah has a crush on a man her best friend likes. Do you think Jin Hong Ah will try to pursue Jung Seon's love or give it up for her best friend?
My Strange Hero
Release year 2018
Genre Comedy, Romance, Romantic Comedy
Aniplus , Super Moon Photo Production
Director Kim Yoon Young
Cast Yoo Seung Ho Jo Bo Ah Kwak Dong Yeon
My Strange Hero (2018) is a teen drama aired by SBS, and directed by Park Seon Ho and Ham Joon Ho. In this drama, Jo Bo Ah will compete in acting with Yoo Seung Ho and Kwak Dong Yeon as the main characters. She will play a character named Son Soo Jung, a beautiful and innocent girl.
Son Soo Jung is indeed dating Kang Bok Soo, but that man is always in trouble. It is this that makes the love story between these two students often filled with misunderstandings.
Moreover, both of these people will be involved in corruption cases in the school. Do you think Kang Bok Soo and Son Soo Jung's relationship will have a happy ending?
Goodbye to Goodbye
Kalau Goodbye to Goodbye (2018) adalah drama Jo Bo Ah yang bakalan bikin penontonnya menangis bombay. Drama MBC garapan sutradara Kim Min Shik dan Noh Young Sub ini, akan mengubah Jo Bo Ah sebagai selingkuhan yang nasibnya malang.
Sang aktris akan beradu akting dengan Lee Jun Young, Chae Si Ra dan Lee Sung Jae, sebagai pemeran utamanya. Jo Bo Ah sendiri akan berperan sebagai Jung Hyo, seorang gadis muda yang mengandung anak dari seorang pria beristri.
Gadis ini terpaksa hidup dengan istri to kekasih, tapi dari sinilah kedua wanita ini saling memahami perasaan masing-masing sebagai korban lelaki bejat. Dalam drama ini, Jo Bo Ah juga bakalan memiliki kisah cinta yang cukup menyedihkan dengan aktor Lee Jun Young.
Forest
Switching to psychological and romantic dramas, Jo Bo Ah will be cast in the lead role in KBS's drama Forest (2020). The film, directed by Oh Jong Rok, will feature him alongside Park Hae Jin in the lead role.
Meanwhile, Jung Yeon Joo and Noh Kwang Shik will be placed as the second couple in this drama. Jo Bo Ah will take on the role of Jung Young Jae, a cheerful and passionate surgeon.
One day, Jung Young Jae accidentally met Kang San Hyeok in a mysterious forest. From here, they find childhood memories and various secrets about each other's lives to an unusual love.
Sweet Stranger and Me
Release year 2016
Genre Comedy, Drama, Romance, Piece of Life
Produce KIC Content
Director Kim Jung Min
Cast of Park Soo Ae Kim Young Kwang Lee Soo Hyuk Jo Bo Ah Kim Ji Hoon
As the title suggests, Sweet Stranger and Me (2016) is a melodrama that will star Jo Bo Ah. In this KBS drama directed by Kim Eun Jung, he will compete in acting with Kim Young Kwang, Lee Soo Hyuk, and Park Soo Ae.
This time, Jo Bo Ah will play Do Yeo Joo, the mistress of her lover Hong Na Ri played by Park Soo Ae.
This drama focuses more on the life of Hong Nari, who is a single woman. After her mother's departure, Na Ri had to accept her boyfriend's affair with another girl.
Surplus Princess
Want to know what would happen if Jo Bo Ah turned into a mermaid? You can see this when watching tvN drama called Surplus Princess (2014).
The film, also known as The Idle Mermaid, will be directed by Baek Seung Ryeong. Jo Bo Ah herself will play the role of Ai Reen and will compete in acting with Ohn Joo Wan, Song Jae Rim, and Park Ji Soo.
One day, the mermaid Ai Reen stumbles upon a cell phone that allows her to learn about humans and the internet.
She is attracted to a famous chef named Kwon Shi Kyung, whom she saved when he nearly drowned. To get his love and turn into a human, Ai Reen must be able to make Shi Kyung fall in love with her in 100 days.
Shut Up: Flower Boy Band
Release year 2012
Genres Teen , Friendship , Music , Romance , Teen , Youth
Production CJ E&M Project , Oh! Boy
Director Lee Kwon
Cast of Sung Joon Jo Bo Ah Kim Myung Soo Lee Hyun Jae Kim Min Seok
Shut Up: Flower Boy Band (2012) was his first debut in the Korean acting industry. This beautiful actress was immediately ranked as the main actress in this film directed by Lee Kwon.
Jo Bo Ah herself will play Im Soo Ah and compete in acting with Sung Joon, Kim Myung Soo, Lee Hyun Jae, Kim Min Seol to Yoo Min Kyung.
In this drama, Im Soo Ah is told as the daughter of a bankrupt businessman. He has to live in a slum and accidentally meets Ji Hyuk. At first, they try to hide this relationship, but over time this secret is also revealed.
Here are some popular dramas starring the beautiful and sweet actress Jo Bo Ah. From the dramas he has been in, we can see that Jo Bo Ah always chooses a different character for herself.
More specifically, Jo Bo Ah was always able to come up with the right character description. For example, the character Cha Woo In in Military Prosecutor Doberman (2022), who has a strong and charismatic appearance.
Salenhanh – Product review blog
Address: 115 Nguyen Van Qua, Tan Hung Thuan Ward, District 12, Ho Chi Minh City
Website: https://salenhanh.com
Mail: Salenhanh.com@gmail.com
#salenhanh #Reviewsalenhanh