Who would have thought that a local supermarket employee and web designer would turn out to be one of those actors with remarkable acting skills? Jeremy Irvine was lucky because in 2010, Spielberg wanted an unknown actor to play a part in his film War Horse (2011). His image was immediately chosen by Spielberg himself. Since then, his name has skyrocketed.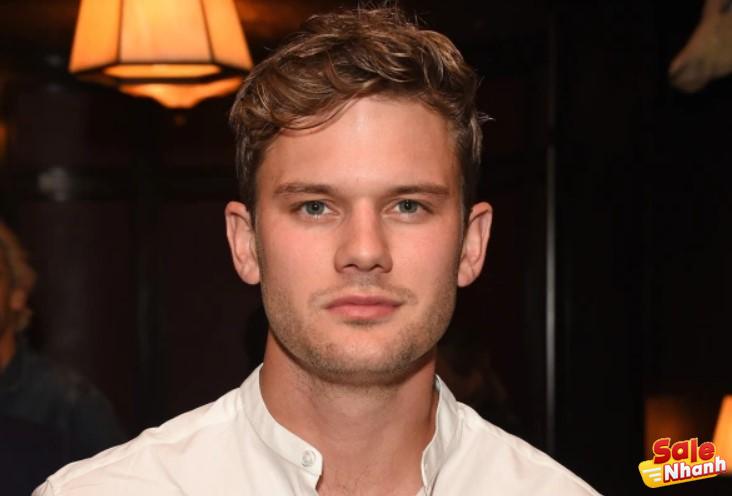 In some of Jeremy Irvine's films that I recommend below, you can see his acting ability in portraying a number of different characters. Needless to say, here are the 10 best movie titles that Jeremy Irvine has starred in in his acting career! You look shall!
The Professor and the Madman
Release year: May 2019

Genre: Biographical Drama

Production: Voltage Pictures, Fabrica de Cine, Definition Films, Zik Zak Filmworks

Director: PB Shemran (Farhad Safinia)

Actors: Mel Gibson, Sean Penn, Natalie Dormer, Jeremy Irvine

A biopic about the life of a famous professor, the founder of the Oxford English Dictionary named James Murray, becomes the first Jeremy Irvine film you must see. Although he is not the main character in The Professor and the Madman (2019), his performance as Charles Hall is not to be missed. Moreover, he appeared in a typical 18th century dress very dandy.
The film follows the journey of James Murray, a 14-year-old dropout with no degree, but succeeded in pioneering an English dictionary that is still widely used today. In addition to James Murray, the film also features his friend and colleague, William Chester Minor, who helped file 10,000 entries during his time in a mental hospital.
War Horse
Release year: December 2011

Genre: War Movie

Production: DreamWorks Pictures, Reliance Entertainment, Amblin Entertainment, The Kennedy Marshall Company

Directed by: Steven Spielberg

Actors: Jeremy Irvine, Peter Mullan, Emily Watson, Niels Arestrup
As his film debut, War Horse (2011) also put Jeremy Irvine's name in the spotlight. The actor born in 1990 received two nominations for his performance as Albert Narracott, namely British Young Actor of the Year at the London Film Critics Choice Awards and Best New Actor at the Empire Award.
Albert Narracott is the son of Ted Narracott. In 1912, Ted won a hunting horse from an auction. His wife was frustrated because they needed more working horses that could help plow the fields. Contrary to his mother, Albert really liked it so much that he gave the horse a name, Joey.
The emotional bond between Albert and his horse grows stronger as they separate. Joey's new owner promises to take care of the horse. But what happened was that Joey was sent to war like a cannon horse, which clearly exhausted him. Will Albert meet his favorite horse again?
The Railway Man
Release year: September 2013

Genre: War Movie

Production: Archer Street Productions, Latitude Media, Pictures in Paradise, Silver Reel, Thai Occidental

Directed by: Jonathan Teplitzky

Actors: Jeremy Irvine, Colin Firth, Nicole Kidman, Stellan Skarsgard
Jeremy Irvine's next film is equally unique and appreciated by a number of awards. It is titled The Railway Man (2013). In this movie, he played the role of Eric Lomax when he was young. During World War II, Eric Lomax, a British officer was captured by the Japanese and exiled as a Japanese prisoner of war.
He was then forced to work for the Thailand-Burma Railway company in Peninsular Malaysia. During that time, Lomax received violence from the military secret service for making radio receivers from spare parts. Therefore, Lomax is also suspected of being a spy. Fortunately, along with a few colleagues who survived, Lomax was eventually rescued by the British Army.
Now Is Good
Release year: August 2012

Genre: Teen Romance Drama

Produce: Blueprint Pictures

Directed by: Oliver Parker

Actors: Jeremy Irvine, Dakota Fanning, Paddy Considine, Olivia Williams
Now Is Good (2012) features Jeremy Irvine and Dakota Fanning in a sweet teen romance. The film is adapted from the novel Before I Die by Jenny Downham. The film tells the story of a 17-year-old girl named Tessa who has lymphoblastic leukemia.
One day, he meets his new neighbor named Adam. Adam is a young man who loves his mother very much. He is willing to postpone his university studies to care for his disabled mother. The two of them were good friends until they developed feelings for a long time.
Unfortunately, their relationship was not approved by Tessa's father for reasons of his daughter's health. Until Tessa's death, Adam was the last man she loved and loved.
The Beautiful Fantastic
Release year: October 2016

Genre: Romance Drama

Production: Ipso Facto Productions, Smudge Films

Directed by: Simon Aboud

Actors: Jessica Brown Findlay, Tom Wilkinson, Andrew Scott, Jeremy Irvine
Jeremy Irvine's next film that you should not miss is titled This Beautiful Fantastic (2016). Here, Irvine plays Billy Tranter, an inventor who loves to visit libraries. Billy is said to have a good relationship with a girl with obsessive-compulsive disorder named Bella Brown.
Bella works in a public library and tries to compile books for children. Bella is so afraid of plants that she neglects her home garden. The owner of the house gives Bella a month to arrange the garden or she will be kicked out of the house. Can Bella overcome her fear?
The Last Full Measure
Release year: October 2019

Genre: War drama, based on true story

Production: Foresight Unlimited, SSS Entertainment, BCL Finance Group, Boss Collaboration

Directed by: Todd Robinson

Actors: Sebastian Stan, Christopher Plummer, William Hurt, Jeremy Irvine
In the movie called The Last Full Measure (2019), you will see Irvine appear full of charm. Director Todd Robinson cast him as the character William H. Pitsenbarger, a member of the United States Air Force's Pararescuemen Force who has saved more than 60 lives.
Not only that, this hero is willing to give up the opportunity to flee and choose to stay to help and save the lives of the soldiers of the 1st Infantry Division of the US army. Thirty years later, Pentagon employee Scott Huffman is tasked with investigating Pitsenbarger's Medal of Honor application.
Scott, who was quite lazy at first, actually discovered the fact that there was a high conspiracy behind Pitsenbarger's rejection of the Medal of Honor application. He is willing to risk his career to get justice for Pitsenbarger. Did Scott do that?
Mamma Mia! Here We Go Again
Release year: July 2018

Genre: Music, Comedy, Romance

Production: Playtone, Littlestar Productions, Legendary Pictures, Perfect World Pictures

Directed by: Oliver Parker

Actors: Amanda Seyfried, Meryl Streep, Lily James, Jeremy Irvine
In 2018, Jeremy Irvine co-produced one of the legendary musical movies, the sequel to Mamma Mia! (2008) titled Mamma Mia! Here We Go Again. He played Sam Carmichael when he was younger. Sam himself is an architect, Donna Sheridan's ex-husband is also likely Sophie Sheridan's biological father.
The story of the film begins when Donna Sheridan graduated from Oxford's New College with Rosie and Tanya in 1979. Donna had a bad relationship with her mother, after which she traveled to Kalokaire in search of her destiny. me. Her meeting with Sam ended sadly as it became clear the man was engaged to Lorraine.
Great Expectations
Release year: September 2012

Genre: Fiction, Drama

Production: BFI, BBC Films, Unision Films, HanWay Films, Lipsync Productions

Directed by: Mike Newell

Actors: Jeremy Irvine, Helena Bonham Carter, Ralph Fiennes, Robbie Coltrane
Adapted from a novel published in the 18th century, in this film by Jeremy Irvine, the actor plays the main character named Pip. Pip is an orphan who lives with a violent older sister.
One day, Pip is invited to visit the home of a rich woman named Miss Havisham. Pip is invited there to play with Estella, who is none other than Havisham's daughter. Pip's life is like a roller coaster ride after he is invited by a mysterious benefactor.
Pip was then sponsored to continue his education until he became an educated and successful man. For all that Pip had, the young man had absolutely no idea what the plan was behind it all. Curious about the continuation of Pip's story?
A Night in Old Mexico
Release year: November 2013

Genre: Drama, Western Film

Production: Quentin Quayle Pictures, Globomedia Cine, Telefonica Studios, Maxmedia

Directed by: Emilio Aragon

Actors: Robert Duvall, Jeremy Irvine, Angie Cepeda, Luis Tosar
A Night in Old Mexico (2013) tells the story of a tough Texas rancher named Red Bovie. He refused to give up his only land and home and went with his grandson, Gally, to Old Mexico. Along the way, they hit two pedestrians, who turn out to be thieves. After Red drops it, the money is left in the car.
When they arrived in Old Mexico, he and his grandson appeared to be being followed by drug traffickers. Red and Gally don't know that their lives are being threatened by a killer. Will Red and Gally manage to escape the killer's pursuit? Then what is the fate of the remaining money?
Billionaire Boys Club
Release year: August 2018

Genre: Biography, Crime, Drama

Production: Advanced Film, Armed Film

Directed by: James Fox

Actors: Ansel Elgort, Taron Egerton, Emma Roberts, Jeremy Irvine
This Jeremy Irvine film stars a series of talented young stars, one of which is Ansel Elgort. Irvine's performance as Kyle Biltmore here is captivating because he's part of a club full of wealthy teenagers. Billionaire Boys Club (2018) is based on the true story of a club from Southern California that thrived in the 1980s.
They are a group of wealthy teenagers who participate in a Ponzi scheme and end up getting involved in a murder. Joe Hunt as the leader of this club that killed investor and con man, Ron Levin. Then Kyle also participated in this crime? What happens to them after committing the crime?
Those are ten recommended Jeremy Irvine films that Bacaterus has put together. You can see him in action from everything from a horse owner to a member of a wealthy youth club. Out of the ten titles above, which one made you curious first and wanted to watch it right away?