Are you familiar with Jennifer Aniston? This woman is an American actress, producer and businessman. She made her debut in the science fiction film Mac and Me (1988). Two years later, Jennifer appeared on television in the short series Molloy (1990). Only in the movie Goblin (1993) did Jennifer get the main role.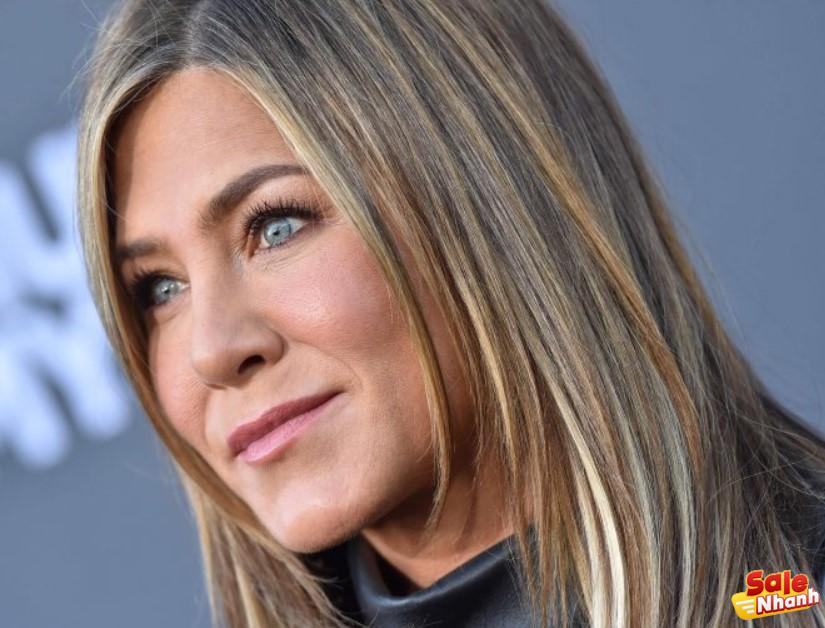 However, you probably know more about Jennifer Aniston's name thanks to her role as Rachel Green on the sitcom Friends (1994-2004). This drama is so popular that it can last up to 10 years on air. Want to see Jennifer in action on the big screen? Here are 10 of Jennifer Aniston's most exciting movies.
Murder Mystery
Release year: 2019

Genre: Action, Comedy

Producers: Happy Madison Productions, Endgame Entertainment, Vinson Films, Tower Hill Entertainment, Mythology Entertainment, Denver and Delilah Productions

Directed by: Kyle Newacheck

Actors: Adam Sandler, Jennifer Aniston, Luke Evans, Gemma Arterton, Adeel Akhtar, Terence Stamp
In this Murder Mystery, Jennifer Aniston (Audrey Spitz) and Adam Sandler (Nick Spitz) are back in action. This comedy genre film tells the story of a New York cop and his wife on vacation in Europe.
More than just a vacation, it turns out that they are intending to take a 'second honeymoon' to rekindle the flame of love in their marriage.
During a trip to Europe, the couple happened to be on the same flight as a wealthy family. Audrey and Nick are invited aboard Malcolm Quince's Superyacht. However, Quince is killed, and Audrey and Nick become the prime suspects. Instead of a vacation, they get caught up in the murder of an elderly billionaire.
Dumplin'
Release year: 2018

Genre: Comedy, Musical, Drama

Producer: Echo Films, COTA Films

Directed by: Anne Fletcher

Actors: Danielle Macdonald, Jennifer Aniston, Odeya Rush
This film is based on the novel of the same name, Dumplin', by Julie Murphy. This coming-of-age comedy stars Danielle Macdonald as Willowdean "Dumplin" Dickson, Jennifer Aniston as Dumplin's mother, Rosie Dickson, and Odeya Rush as Dumplin's best friend, Ellen Dryver.
If you want to burst into tears, Dumplin' is the movie for you. The film tells the story of a teenager with a 'terrible' body named Willowdean Dickson (played by Danielle Macdonald). While his mother is a former beauty queen, Rosie (played by Jennifer Aniston).
Dumplin' comes from the Willowdean nickname given to him by his mother, which he must have hated. Rosie is busy competing in beauty pageants and preparing to be crowned Miss. Willowdean decided he was fed up with his mother's obsession with perfect girls and entered the contest himself. Guess what happens, huh?
Mother's Day
Release year: 2016

Genre: Comedy, Romance, Drama

Production: Power Imaging, Gulfstream Imaging, PalmStar Communications

Directed by: Gary Marshall

Actors: Jennifer Aniston, Kate Hudson, Shay Mitchell, Julia Roberts, Jason Sudeikis, Britt Robertson, Timothy Olyphant, Hector Elizondo, Jack Whitehall
Tells the story of a mother of two named Sandy. She divorced her husband, Henry. And, recently Henry was rumored to have remarried to a younger woman named Tina.
On the other hand, there is a former sailor named Bradley. His wife, Dana, recently passed away so Bradley is a single mother with two children. The meeting at the supermarket led Sandy to get to know Bradley better.
Then there's Miranda, a talented writer. He gave up his only child, Kristin, for adoption at birth. Kristin, who is grown and has a daughter. When it comes to marrying the child's father, Kristin is still pondering the missing piece in her life.
Kristin's friend Jesse encourages the woman to find her biological mother. As it turns out, Jesse and his sister Gabi have their own problems with their parents. The brothers claim that their parents are racist and homophobic.
Jesse is married and has a son with his girlfriend, Russell. Meanwhile, Gabi married her boyfriend Max and adopted a son. The two brothers were shocked when their parents suddenly reappeared in their lives. They don't all know each other, but the stories may be related.
Cakes
Release year: 2014

Genre: Drama

Production: Freestyle Release, After Dark Film, Echo Film, Cinelou Film

Directed by: Daniel Barnz

Actors: Jennifer Aniston, Adriana Barraza, Felicity Huffman, William H. Macy, Chris Messina, Anna Kendrick
Cake is a drama film released in 2014. It received mixed reviews despite being a box office hit. However, Jennifer Aniston's impressive performance as Claire Simmons received generally positive reviews and earned her Screen Actors Guild Award nominations and a Golden Globe Award.
The film opens with a support group discussing Nina's (Anna Kendrick) recent death, praising the deceased for Nina's 'impressive' death. While Claire just sat there doodling, not commenting.
At home, however, Claire no longer seems to take care of herself. Claire no longer wears makeup, revealing scars on her face. He often goes through periods of frustration that give rise to suicidal thoughts. Claire is addicted to painkillers, so she can't separate reality from fantasy.
Life of Crime
Release year: 2013

Genre: Comedy, Crime

Production: Hyde Park Entertainment, Image Nation Abu Dhabi, The Gotham Group, StarStream Entertainment, Abbolita Productions

Directed by: Daniel Schechter

Actors: Jennifer Aniston, Yasiin Bey, Isla Fisher, Will Forte, Mark Boone Junior, Tim Robbins, John Hawkes
Based on the novel The Switch by Elmore Leonard (1978), this film is titled Life of Crime. As scary as it sounds from the title, this movie is actually a crime genre, but there's an element of black comedy in it. Set in Detroit in 1978, a stoic socialist named Mickey Dawson becomes the target of an unplanned kidnapping.
The kidnapping was the idea of ​​a pair of former inmates, Ordell Robbie and Louis Gara, who were looking for a get-rich-quick scheme. However, things get complicated for the two when Mickey's husband, Frank, refuses to pay the ransom.
It turns out that Frank is close to filing for divorce, he no longer has feelings for Mickey and he also has a new girlfriend, Melanie Ralston. The two kidnappers must find a way to quickly turn the situation around before time runs out.
Storks
Release year: 2016

Genre: Animation, Comedy, Fantasy, Children, Adventure

Producer: Warner Animation Group, RatPac-Dune Entertainment

Directed by: Nicholas Stoller, Doug Sweetland

Actors: Andy Samberg, Katie Crown, Kelsey Grammer, Jennifer Aniston, Ty Burrell, Keegan-Michael Key, Jordan Peele, Danny Trejo
Not only acting seriously and funny, Jennifer Aniston also has a voice talent! Storks is a 3D animated comedy adventure film distributed by Warner Bros. Pictures.
The film tells the story of the best-reviewed delivery man, Junior, a stork, and his female colleague named Tulip. Both work at the distribution center of the giant online store, Cornerstore.com, which is located high in the mountains.
After a boy sends a letter to their company, the two unwittingly force a little girl to use the decommissioned baby factory that the storks used in their original business. You know the story when a baby was born by a stork? That is what it means.
In order to protect the baby from the company manager, and at the same time ensure Junior's promotion, two colleagues set out on a journey to deliver the baby to his family. This is a funny and hilarious movie worth watching with the family.
Horrible Bosses 2
Release year: 2014

Genre: Comedy, Crime

Production: New Line Cinema, Benderspink, RatPac Entertainment

Directed by: Sean Anders

Actors: Jason Bateman, Charlie Day, Jason Sudeikis, Jennifer Aniston, Jamie Foxx, Chris Pine, Christoph Waltz
Present in two films, Jennifer Aniston played both the roles of Dr. Julia Harris. Horrible Bosses 2 is the sequel to the film Horrible Bosses (2010). In this sequel, Dale (Charlie Day), Kurt (Jason Sudeikis) and Nick (Jason Bateman) decide to start a new business.
The three of them quit their old jobs and started a new company together. However, they soon ran into trouble, finding investors.
Even after they get the investor, the plan cannot go smoothly because the investor seems to have a cunning plan of his own. This prompts the trio to execute a false kidnapping plan.
We're the Millers
Release year: 2013

Genre: Comedy, Crime

Production: New Line Cinema, Newman / Tooley Films, Slap Happy Productions, Heyday Films, Benderspink

Directed by: Rawson Marshall Thurber

Actors: Jennifer Aniston, Jason Sudeikis, Emma Roberts, Nick Offerman, Kathryn Hahn, Ed Helms
Still in the comedy genre (with a bit of crime), Jennifer Aniston appeared in the movie called We are the Millers. The plot is like this, there is a small marijuana dealer named David (Jason Sudeikis). He convinces neighbors to help him by posing as 'family'.
As it turned out, David had an unpleasant experience. Money from previous drug deals was stolen by street thugs. That's what led him to have a fake 'family' to bring a huge shipment of weed from Mexico to the US.
The drug dealer hires Rose, a stripper, to help him smuggle drugs. Rose agrees to his plan to impersonate his wife. David also recruits two teenagers to disguise themselves as their children. Now, David has to overcome the quirks and comedic encounters with them all as a 'family'.
Just Go with It
Release year: 2011

Genre: Romantic Comedy

Production: Columbia Pictures, Happy Madison Productions

Directed by: Dennis Dugan

Actors: Adam Sandler, Jennifer Aniston, Nicole Kidman, Nick Swardson, Brooklyn Decker
Who doesn't love romantic comedies? Just Go With It stars Adam Sandler, who also co-produced the film. His co-star is of course the beautiful Jennifer Aniston. The movie is actually based on the movie Cactus Flower (1969) and along with the Bollywood movie Maine Pyaar Kyun Kiya? (2005).
How are there so many movies with similar stories? Well, because it's all an adaptation of the 1965 Broadway play written by Abe Burrows, based on the French play Fleur de cactus. The thing is, there's a plastic surgeon named Danny.
Danny has a commitment problem, so he tells all the girls he's married to. One day, he meets Palmer, a young girl he thinks might be his 'home'.
However, Palmer heard rumors that Danny was 'married'. So Danny says that he and his 'wife' are getting a divorce. However, Palmer was adamant that he wanted to meet his 'wife'. Finally Danny asks his assistant named Katherine to pose as his 'wife'.
As it turned out, Katherine had a child. He received a call from his son while he was seeing Palmer as Danny's wife. During this encounter, Katherine's children took advantage of Danny's time to take them both on vacation to Hawaii as a 'family'.
The Break-Up
Release year: 2006

Genre: Comedy, Romance, Drama, Black Comedy

Production: Mosaic Media Group, Wild West Picture Show Productions

Directed by: Peyton Reed

Actors: Vince Vaughn, Jennifer Aniston, Joey Lauren Adams, Cole Hauser, Jon Favreau, Jason Bateman, Judy Davis
Gary Grobowski (Vince Vaughn) and Brooke Meyers (Jennifer Aniston) meet at a Chicago Cubs game. After dating, the two bought a luxury apartment and lived together.
Gary works as a tour guide in the family business with his younger brothers, Lupus and Dennis. Meanwhile, Brooke runs an art gallery owned by an eccentric artist named Marilyn Dean.
Their relationship began to strain after a series of escalating arguments. Brooke feels unappreciated, she also criticizes Gary as immature and doesn't want to improve their relationship. Gary is frustrated with Brooke's attitude which he feels is too controlling and perfectionist.
Brooke also demanded a breakup, making Gary feel lost and missed. However, seeking advice from the wrong family members, Brooke and Gary's relationship is on the verge of falling apart.
Although separated, Brooke and Gary both do not want to let go and want to have the apartment where they live. What do you think will happen to this couple?
Well, those are ten very interesting Jennifer Aniston movies. Most of Jennifer's movies are comedies and romances, yes. We could call her the Hollywood rom-com queen. What movie do you think Jennifer should watch the most?