Actress Jang Nara debuted as a singer. Despite being a veteran actress, Jang Nara is still very young. In fact, she's even nicknamed "the vampire" because she never seems to age. All thanks to the baby face that Jang Nara possesses.
Not only has a baby face, but Jang Nara also has superhuman acting skills. She can play any given role very well. Every movie that Jang Nara plays will make you watch it without getting bored.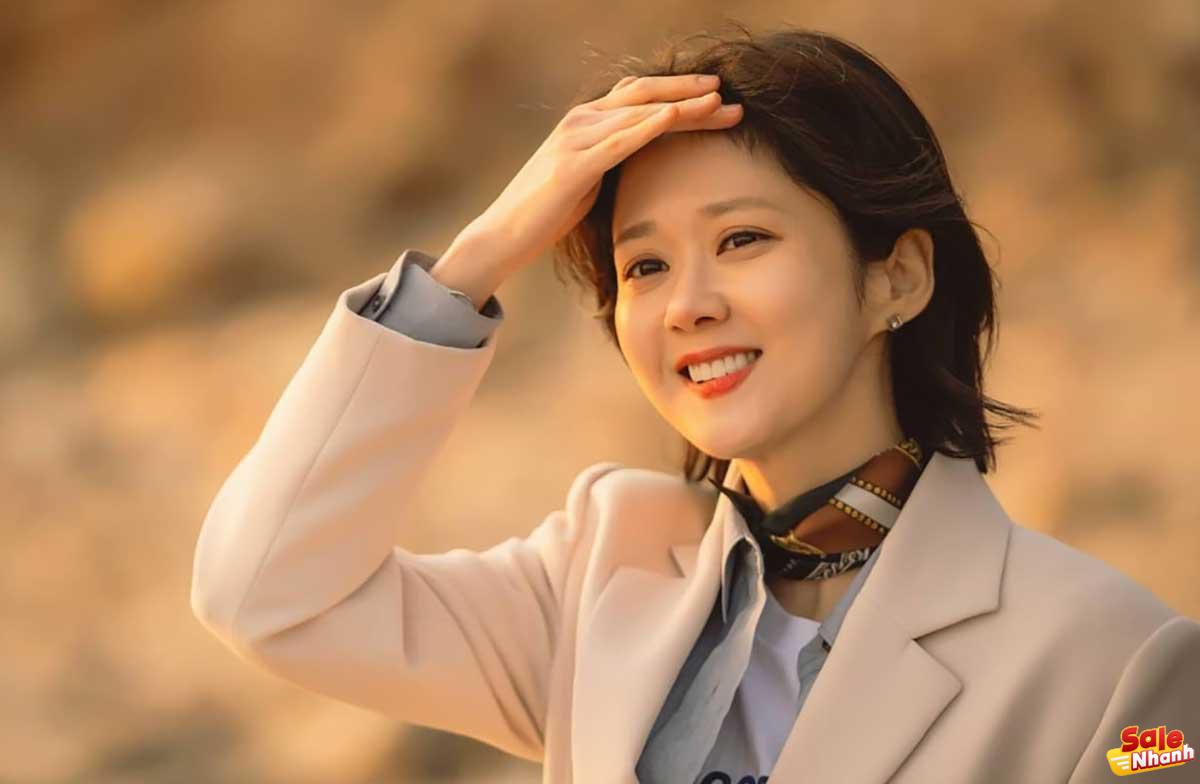 Because of her phenomenal acting, she is often cast as the lead actress in many Korean dramas. Intrigued by any movie starring Jang Nara? Next, Read on has compiled some of the best Korean dramas starring Jang Nara.
The Last Empress
Release year 2018
Genre Action , Comedy , Mystery , Romance , Horror
Director Joo Dongmin
Cast Jang Nara Choi Jin Hyuk Shin Sung Rok Lee Elijah Shin Eun-kyung
The Last Empress is set in an alternate world where South Korea in 2018 still applies a monarchy constitution. Jang Nara plays singer Oh Sunny. However, because of a conspiracy, she married the Emperor of Korea.
The journey to find true love and happiness makes Oh Sunny suddenly entangled in a power struggle in the kingdom. In fact, almost any event can ultimately affect the reign of the monarchy.
However, because of the royal treatment, his feelings fluctuated between being loyal to the emperor or Na Wang Shik, who was once the royal bodyguard. To his surprise again, Na Wang Shik has a goal of working at his own palace, which is to avenge his mother's death. Will Oh Sunny find happiness?
VIP
Release year 2019
Genre Drama, Mystery
Director Lee Jung Rim
Cast Jang Nara Lee Sang Yoon Lee Chung Ah Kwak Sun Young Pyo Ye Jin Shin Jae Ha
Similar to the previous film, The Last Empress, the VIP film also has an adulterous theme, in which Jang Nara, who plays Na Jung-sun, the deputy manager of a department store, finds a message The mystery says that her husband, who is also a director at the company, has an affair with an employee there.
After receiving the message, Na Jung Sun embarked on an investigation into the whereabouts of the woman who allegedly had an affair with her husband (Park Sung Joon) played by Lee Sang Yoon. The excitement started because at first no one suspected who the woman Park Sung Joon was dating really was. How will their marriage relationship end? Watch the play now.
Go Back Couple
Release year 2017
Genre Comedy, Drama, Fantasy, Romance, Slice of Life
Director Ha Byung Hoon
Cast Jang Nara Son Ho Jun
Go Back Couple is a fantasy drama adaptation of manhwa titled Do It One More Time. This drama tells the story of a couple who get married at a young age because they really love each other. But after years of living together, they began to regret getting married.
Jang Nara plays Ma Jin Joo, the wife of Choi Ban Do, who lacks confidence. Due to something mysterious, the two are able to go back to the past when they were in college.
Here they have the opportunity to improve their lives so that they will not have regrets in the future. Even if they go back in time, their memories of when they were husband and wife are still there.
Are you curious about how Jang Nara plays Ahjumma, who later becomes a college student? Will she choose to stay with Choi Ban Do? Don't forget to watch the play, okay?
Sell ​​Your Haunted House
Release year 2021
Genres Comedy, Fantasy, Horror
Director Park Jinseok
Cast Jang Nara Jung Yong Hwa
Different from the drama genre previously undertaken by Jang Na-ra, this time he tried his hand at acting in a movie of the horror comedy genre. Standing next to Jung Yong Hwa who is 8 years younger, the two look very harmonious and can show great chemistry.
Hong Ji-Ah (Jang Nara) is the owner of a real estate brokerage company called Daebak Real Estate, who has the ability to ward off evil spirits or ghosts residing in a building. Hong Ji-Ah only buys haunted properties and then she will resell them after successfully exorcising the ghost residing in the building.
Hong Ji-ah then meets a young man who works as a fake exorcist who makes money by holding fake exorcism rituals, named Oh In-bum (Jung Yong-hwa).
Hong Ji-ah and Oh In-bum ended up working together and their relationship became even closer. Will the two end up as a couple? And how is Hong Ji-ah's real estate business going? Don't miss the excitement of this movie, OK?
Oh My Baby
Release year 2020
Genre Comedy, Romance
Director Nam Ki Hoon
Cast Jang Nara Go Jun Park Byung Eun Jung Gun Joo
In this drama, Jang Nara plays Jang Ha-ri, a 39-year-old single woman who works at a parenting magazine. Because she likes children very much, Jang Ha-ri also wants to have children but does not get married.
Jang Ha-ri ends up in a relationship with 3 men near her and intends to make one of them a life partner. As a result, Jang Ha-ri was even confused about who would be her partner. Intrigued by the ending? Watch the drama now or miss it!
One More Happy Ending
Release year 2016
Genre Comedy, Romance
Director Kwon Sung Chang
Cast Jang Nara Jung Kyung Ho Yoo Da In Kwon Yool Yoo In Na Seo In Young
Korean movie with romantic comedy theme about 4 friends who are trying to recover and find love after a broken marriage. In the movie One More Happy Ending, Jang Nara once again took on the role of a singer in a band called "Angels".
After retiring from "Angels," he opened a dating agency to help divorced people find love again. These friends are also entangled in relationships with a widow, single father, a husband desperate for his marriage, and a 30-year-old man who is still single.
Each of these friends' quest for love and happiness is presented in a very entertaining and entertaining way. This drama will be very suitable for those of you who want to watch drama but are not too serious because the humorous episodes shown will make you laugh alone and laugh non-stop.
Hello Monster
Release year 2015
Genre Mystery , Horror
Director Kim Jin Won , No Sang Hoon
Cast Seo In Guk Jang Nara Park Bo Gum Choi Won Young
In Hello Monster, Jang Nara plays detective Cha Jia An. Cha Ji An begins an investigation into a profiler named Lee Hyun.
Lee Hyun's father was killed by someone and his sister mysteriously disappeared. The disappearance of Lee Hyun's sister involves a criminal that Ji An and Lee Hyun want to catch and put in jail.
They work together to uncover many different cases and unwittingly drag them into a game designed by a very cruel and unpredictable person.
Very different from the movie One More Happy Ending with many humorous details, the movie Hello Monster played by Jang Nara this time will make you both shocked and excited with the villain's brainstorming. So that you guys are not curious, just watch the drama, okay?
Fated to Love You
Release year 2014
Genre Comedy, Drama, Romance
Director Kim Hee Won , Lee Dong Yoon
Cast Jang Hyuk Jang Nara Choi Jin Hyuk Wang Ji Won
Fate I Love You about Jang Nara is an ordinary girl named Mi Yeong. Not a prestigious university graduate and not a famous pretty girl.
However, his life changed because of an incident. While on vacation, Mi Yeong accidentally spends the night with a rich man she doesn't know and becomes pregnant.
Starting from this incident, Mi Yeong's life was no longer the same. Fate made her find a love that changed her from an ordinary girl to a charming woman.
school 2013
Release year 2012
Genre Drama , Friendship , School , Youth
Director Lee Eung Bok , Lee Min Hong
Cast Lee Jong Suk Kim Woo Bin Choi Daniel Jang Na Ra Park Se Young Kwak Jung Wook Choi Chang Yeob Jung Woo Yeon
In the 2013 drama School, Jang Nara plays a different role than most of her other dramas. He plays an honorary teacher named Jung In Jae who teaches Korean at Seungri High School, one of the worst schools in Korea.
Not only did he teach at one of the worst schools, he was also invited to be the homeroom teacher for grades 2-2, grade 2 with the worst predicate. Here, Jung In Jae has to deal with a variety of students who behave badly even towards teachers.
This series focuses more on various issues in teenagers' lives, such as bullying, poor grades, and problems with the students' parents.
Are you curious about the role of a teacher trying to help her students improve? Just watch the movie School 2013, OK?
Baby-Faced Beauty
Release year 2011
Genre Comedy, Romance
Director Lee Jin Seo , Lee So Yeon
Cast Jang Nara Choi Daniel Ryu Jin Kim Min Seok
In the movie "Beauty with a Child's Face", Jang Nara played a role that was very suitable for her image of a child's face. Played the role of a person named Lee Soo Young. This story begins with an incident where he had to replace his younger brother as a designer at one of Korea's top fashion companies, which is "Style".
Although she can replace her sister well, Soo Young actually just graduated from high school and has never achieved anything. However, because she dreamed of becoming a designer and also because of her baby face, her colleagues did not suspect Soo Young at all.
But he couldn't hide his identity forever because one of his colleagues discovered and exposed Soo Young's true identity. Soo Young finally finds herself in a dilemma between continuing to pursue her dream of becoming a designer or giving up and losing everything.
Jang Nara's struggle as Soo Young, who pursues her dreams despite being thwarted by various kinds of problems won't leave you with regrets watching the movie A Baby-Faced Beauty.
There are many dramas that have been played by Jang Nara? If you've watched Jang Nara's dramas, please share your experience in the comments, OK?
Salenhanh – Product review blog
Address: 115 Nguyen Van Qua, Tan Hung Thuan Ward, District 12, Ho Chi Minh City
Website:  https://salenhanh.com/en
Mail: Salenhanh.com@gmail.com
#salenhanh #Reviewsalenhanh