South Korean actor Jang Hyuk, started his acting career 25 years ago, in 1997 to be exact. That year he starred in the TV series Model.
His acting career flourished after he starred in the movie called Volcano High in 2001. In the movie, he collided with Shin Min-ah.
His popularity grew unstoppable when he starred in a drama with Jang Na-ra titled Success Story of a Pure Girl in 2002.
He's the type of actor who wants to try different genres of film, so it's no surprise that he's appeared with a variety of characters. For those of you who like Jang Hyuk, here are 10 Jang Hyuk dramas for you to watch.
Voice 1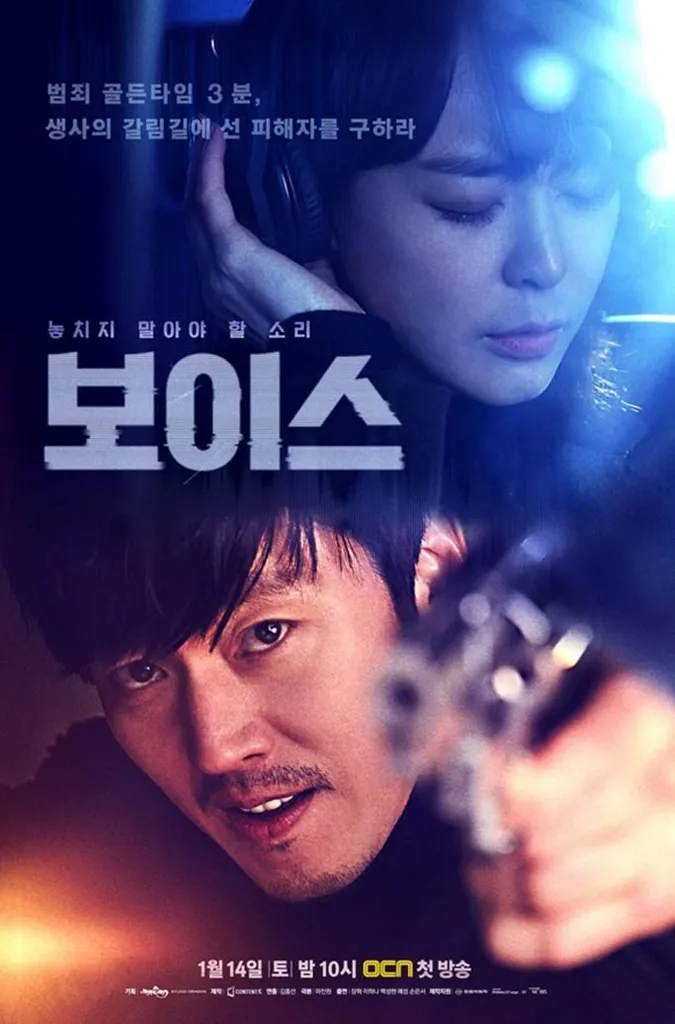 Release year: 2017

Genre: Revenge, Procedural, Horror

Produce: KY content

Directed by: Kim Sang-hoon, Kim Hong-sun

Actors: Jang Hyuk, Lee Ha Na

Episodes: 16
Voice is a horror television series that aired in 2017. Due to the success of the first season of this series, the next season of Voice was made. In the first season, the main stars were Jang Hyuk and Lee Ha-na.
This movie focuses on the story at the police station, at a 112 emergency call center to be exact. Two detectives work together to try to catch a serial killer who killed their family.
Moo Jin-hyuk (Jang Hyuk) becomes out of control after losing his wife to a gruesome murder.
After meeting Kang Kwon-joo (Lee Ha-na), who works as a voice translator, Jin-hyuk begins to control himself. Kwon-jo lost his father while he was at the crime scene by the same serial killer.
Kwon-joo hears about his father's murder over the phone. At the time, his father was in the midst of the murder of Jin-hyuk's wife.
That's why Kwon-jo came to America to study to become an audio translator. The two now work together as a team at call center 112 to find the serial killer.
Tree with Deep Roots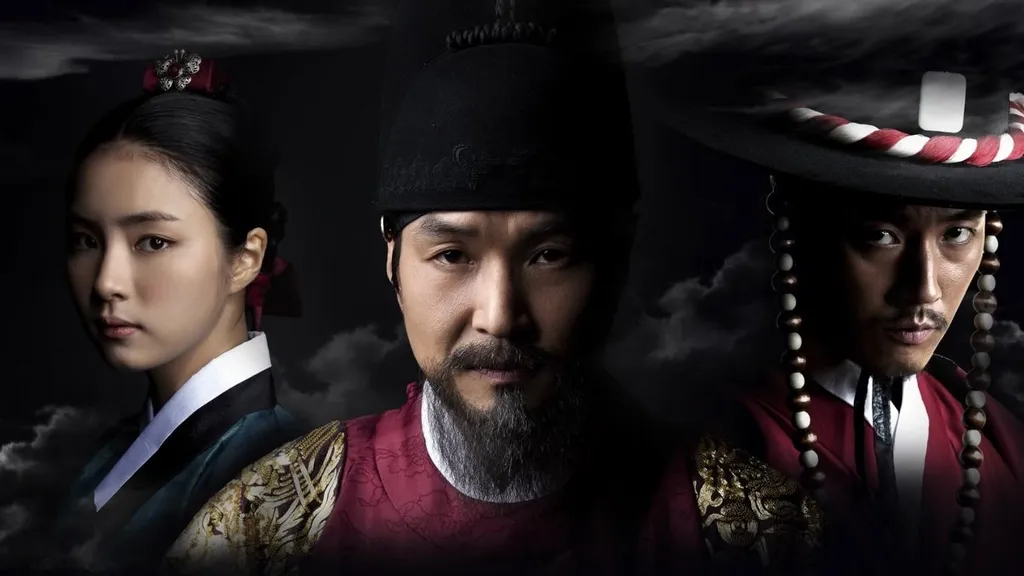 Release year: 2011

Genre: Mystery, History, Romance

Produce: iHQ

Directed by: Jang Tae-yoo

Actor: Jang Hyuk. Han Suk-kyu, Shin Se-kyung

Episodes: 24
This film is adapted from Lee Jeong-myeong's novel titled Deep-Ro Root Tree. The content of this novel focuses on a serial murder that lasted 7 days that happened before the publication of the Korean script.
A series of murders occurred during the reign of King Sejong (Han Seok-kyu). As Kang Chae-yoon (Jang Hyuk), who is investigating these murder cases, gets closer to the truth, he discovers he is involved in a grand conspiracy.
It turns out that behind the serial murders there is a group of geniuses who are willing to risk their lives for their goals and secrets. These are the people who will interfere with Chae-yoon's investigation.
Tell Me What You Saw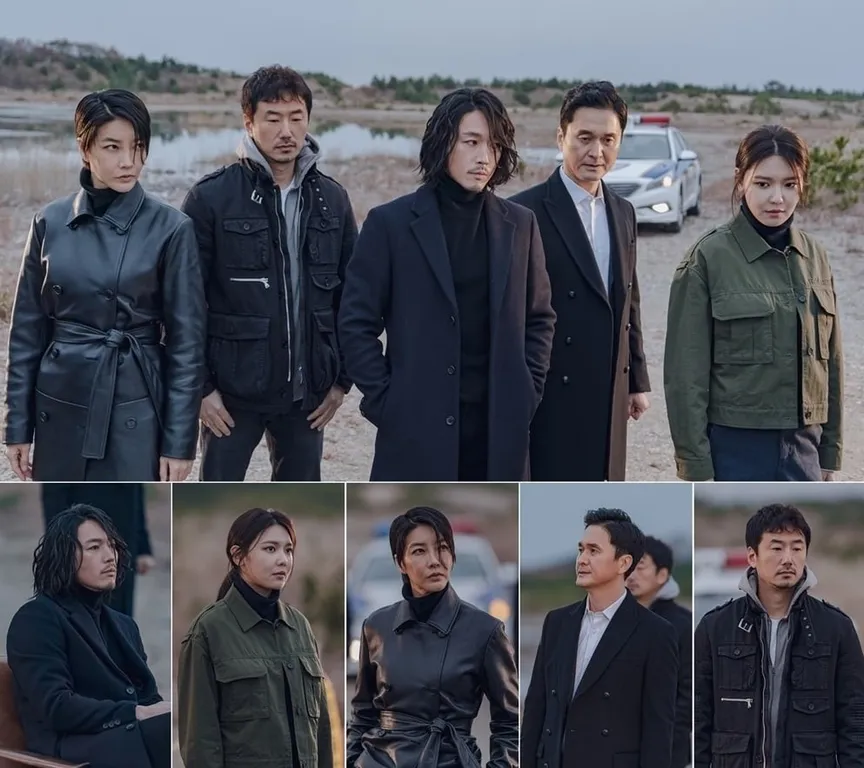 Release year: 2020

Genre: Horror, Thriller

Produce: H House

Directed by: Kim Sang-hoon

Actors: Jang Hyuk, Jin Seo-yeon, Choi Soo-young

Episodes: 16
In this drama, Jang Hyuk appeared in a crime thriller genre after participating in Voice before. In Tell Me What You Saw, Jang Hyuk plays a profile genius named Oh Hyun-jae.
When his fiancé dies, he is investigating a serial murder case. After the murder of his fiancée, Hyun-jae disappears from the police.
Hyun-jae returns to the case after 5 years. Then a new murder case surfaced. This case involves a serial killer with the same modus operandi.
Hwang Ha-young (Jin Seo-yeon) from the Area Investigation Unit takes Hyun-jae to meet Cha Soo-young (Choi Soo-young).
He is a detective with a photographic memory. Together they make an investigation for the murder case.
Money Flower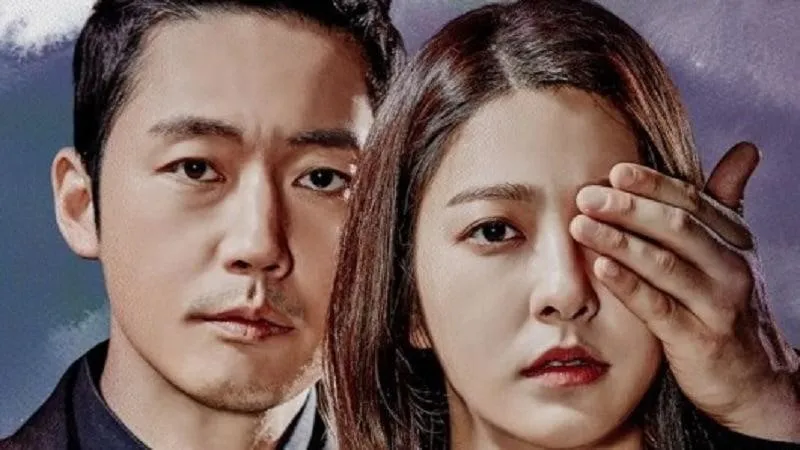 Release year: 2017

Genre: Business, Romance, Drama

Production: UFO Production

Directed by: Kim Hee-won

Actors: Jang Hyuk, Jang Seung-jo, Park Se-young

Episodes: 24
For the role of Kang Pil-joo in Money Flower, Jang Hyuk excellently received a Grand Prize nomination.
Kang Pil-joo is said to be a valuable employee and servant of Chung Ah Corporation. He helps Jang Boo-cheon (Jang Seung-jo) in his quest to become the heir to the company.
But what they don't know is that Pil-joo is actually hiding his true identity for revenge.
Pil-joo wants Boo-cheon to fall in love with teacher Na Mo-hyun (Park Se-young). But instead, it was he who ruined his plan because Pil-joo fell in love with the teacher.
A Beautiful Mind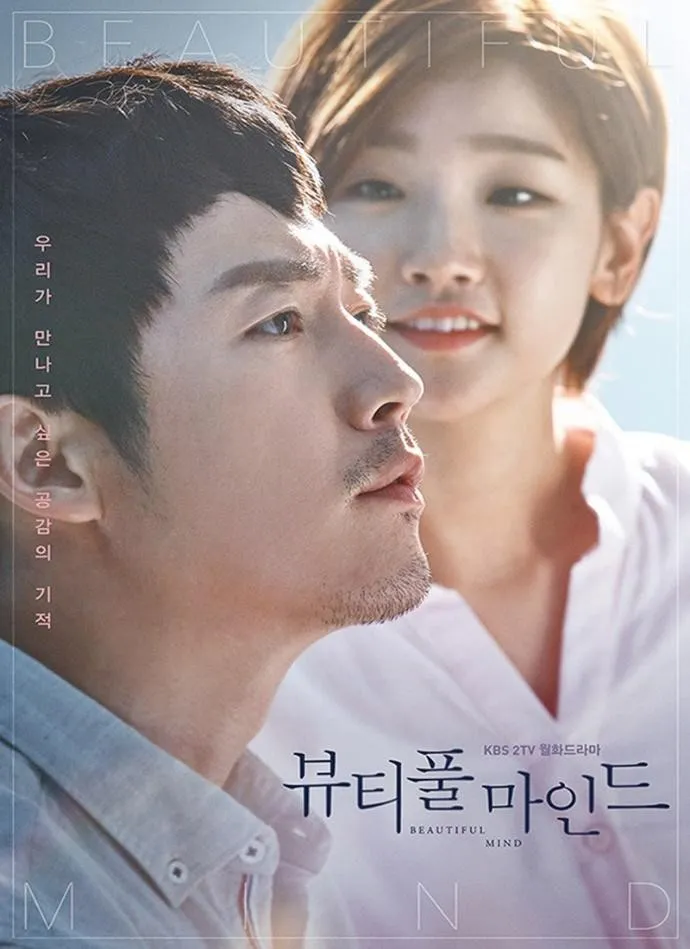 Release year: 2016

Genre: Melodrama, Medical, Mystery

Produce: Raemongraein Co. Ltd.

Directed by: Mo Wan-il

Actors: Jang Hyuk, Park So-dam

Episodes: 14
In this movie, titled A Beautiful Mind, Jang Hyuk plays a brain surgeon named Lee Young-oh. A doctor must be able to empathize with patients and those around them.
However, due to his antisocial disorder, Young-oh becomes a doctor unable to empathize with others.
The conflict escalates when he is involved in a murder case. This case is more complicated because there is a possibility of the hospital getting involved.
Fated to Love You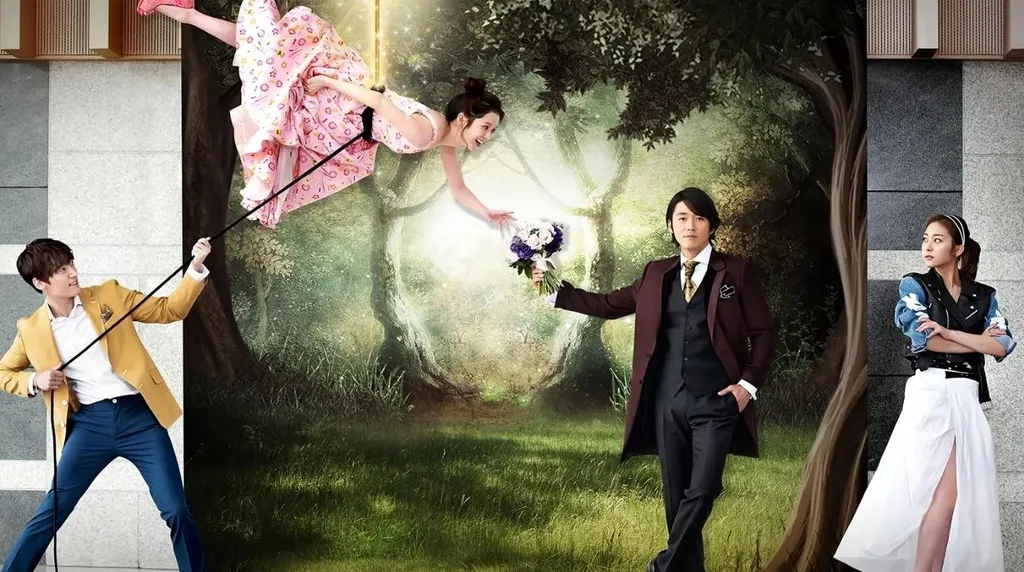 Release year 2014

Genre Comedy, Drama, Romance

Number Three . Image Production

Director Kim Hee Won , Lee Dong Yoon

Cast Jang Hyuk Jang Nara Choi Jin Hyuk Wang Ji Won
Kim Mi-young (Jang Nara) is an innocent and shy office worker. He works at a law firm.
Her life changes when she meets a wealthy heir named Lee Gun (Jang Hyuk). In addition to being a wealthy heir, Lee Gun is also the richest descendant of the Lee family in the prestigious Jeonju.
The two accidentally had sex, so Mi-young got pregnant. Despite not falling in love with Mi-young, Lee Gun still decides to marry her.
But when Mi-young suffered a miscarriage, the two broke up. Daniel (Choi Jin-hyuk) appears, who is always by Mi-young's side. Things get complicated because it turns out that Lee Gun just realized he loves Mi-young.
Bloody Heart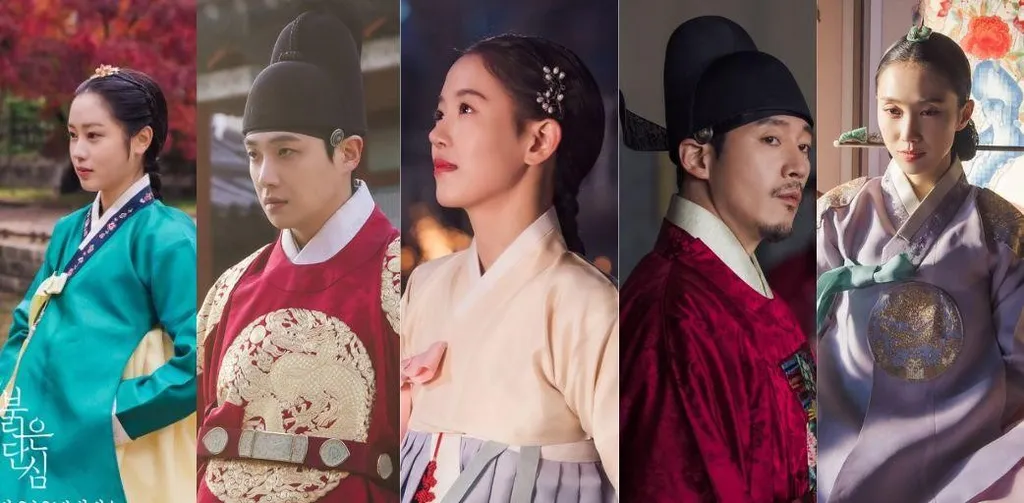 Release year 2022

Genre Drama , History , Romance

Production Production of GnG

Director Yoo Young Eun

Actors Lee Joon Kang Han Na Jang Hyuk
The drama tells the story of a new king named Lee Tae (Lee Joon) who succeeds his father. Meanwhile, Park Gye-won (Jang Hyuk) is a deputy prime minister who helped Lee Tae's father bring down the previous king.
Lee Tae wanted to have power like a king, but his power was always defeated by Park Gye-won.
Meanwhile, a noble daughter named Yoo Jung (Kang Han-na) appears. Lee Tae treats her like a wife. This makes Yoo Jung's family entangled in plots to compete for power in the palace.
Wok of Love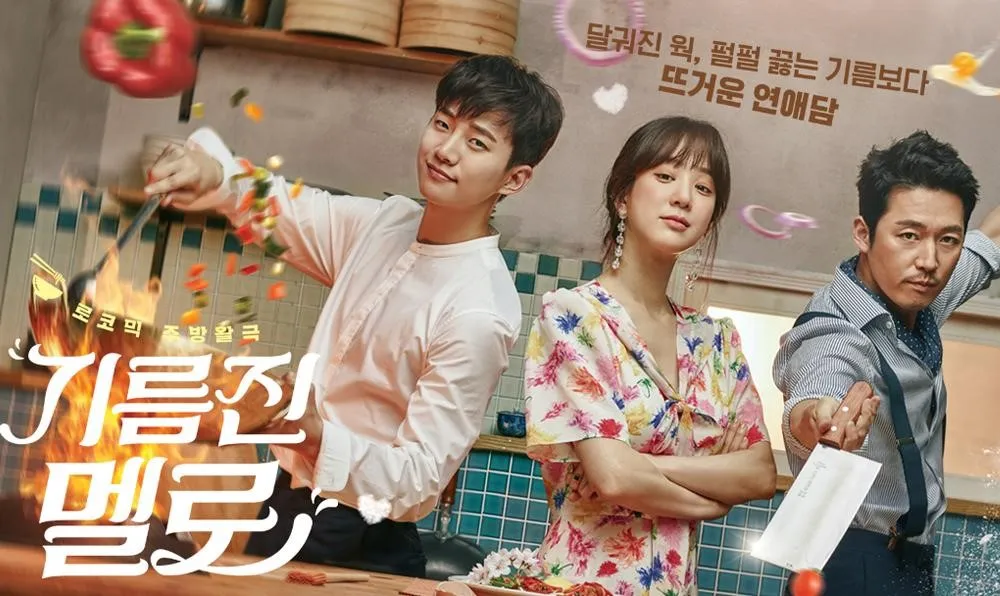 Release year: 2018

Genre: Drama, Romance, Comedy

Produce: SM C&C

Directed by: Park Seon-ho

Actors: Jang Hyuk, Lee Jun-ho, Jung Ryeo-won

Episodes: 38
Wok of Love is a romantic comedy set in the world of food. It is said that Seo Poong, played by Lee Joon-ho, is a talented chef who works at a Chinese restaurant in a hotel.
However, her fiancé has an affair with the CEO of the hotel where she works. He vowed to take revenge on the CEO and quit his job.
One day, Seo Poong visited a Chinese restaurant opposite the hotel. The restaurant is run by Doo Chil-seong (Jang Hyuk), a loan shark.
However, the restaurant was later closed due to lack of customers. Seo Poong decides to take over the restaurant and intends to win over the customers of the hotel restaurant.
Meanwhile, a young woman named Dan Sae-woo (Jung Ryeo-won) suddenly becomes pitiful because her father is arrested by the police. Jajangmyeon takes him to see Chil-seong. He ended up working at the restaurant.
The Slave Hunters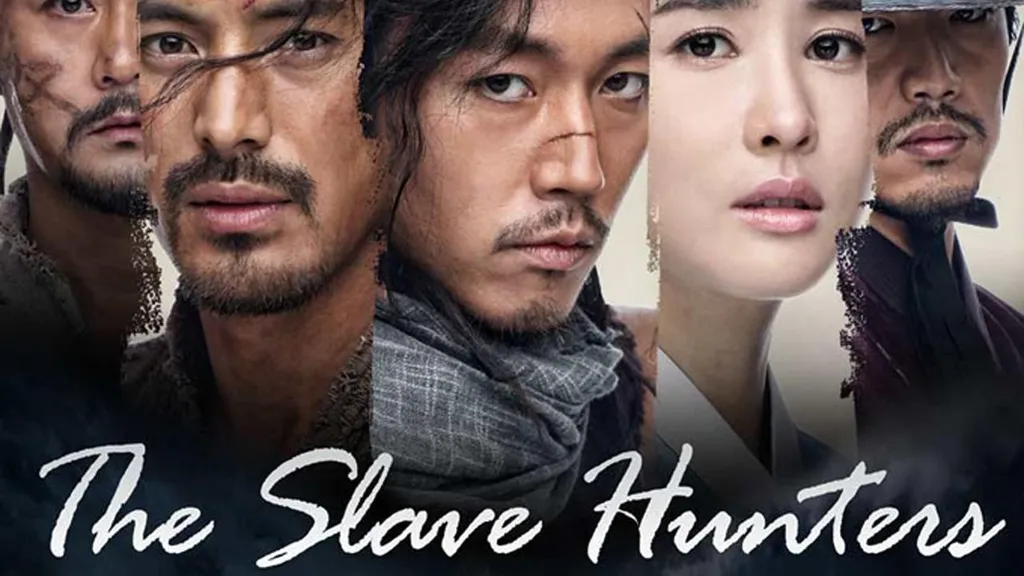 Release year: 2010

Genre: History, Action, Drama

Produce: Chorokbaem Media

Directed by: Kwak Jung-hwan

Actors: Jang Hyuk, Oh Ji-ho, Gong Hyung-jin, Lee Da-hae, Lee Jong-hyuk

Episodes: 24
For his role as Lee Dae-gil in the movie Slave Hunter, Jang Hyuk was awarded the Daesang. He was even nominated for Best Actor in an International Emmy Awards.
Lee Dae-gil is a nobleman who experiences a series of misfortunes after falling in love with Un Nyun (Lee Da-hae). Dae-gil ends up alone and penniless because his house was burned down by a slave.
He ends up becoming a slave hunter in his quest for revenge and regaining his first love. There is also General Song Tae-ha (Oh Ji-ho), who is accused of a crime he did not commit.
In the end, he became a slave. Both Dae-gil and Tae-ho love Un Nyun. But Un Nyun was no longer a slave. She becomes Kim Hye-won, the daughter of a noble.
My Country: The New Age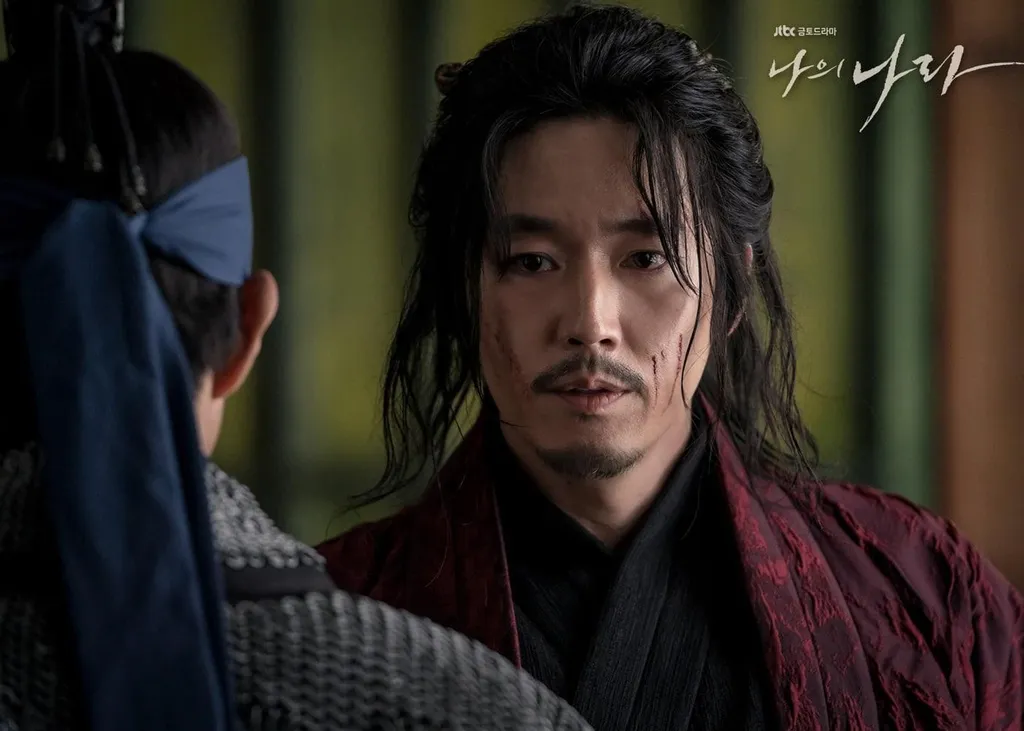 Release year: 2019

Genre: Romance, History, Drama

Produce: Celltrion Entertainment, My Country SPC

Directed by: Kim Jin-won

Actors: Jang Hyuk Yang Se-jong, Kim Seol-hyun, Woo Do-hwan

Episodes: 16
In this drama, Jang Hyuk does not play the main role. He plays Lee Bang-won, who is betrayed by his father, after helping him overthrow the Goryeo Dynasty.
Told Seo Hwi (Yang Se-jong) is a soldier who doesn't like to compromise with cheating.
Meanwhile, Nam Seon-ho (Woo Do-hwan) is a smart and talented man, but underrated because of his corrupt father. He was involved in a feud with Seon Ho to make his condition worse.
It's a movie starring Jang Hyuk. When looking through the dramas he has starred in, Jang Hyuk is an actor who eats up all types of dramas, from sageuk to romantic comedies. Voice is still his best film.
Jang Hyuk turned out to be a professional taekwondo athlete, you know! So don't be surprised if he looks cool in a drama or action movie. So, which Jang Hyuk's movie do you like?
Salenhanh – Product review blog
Address: 115 Nguyen Van Qua, Tan Hung Thuan Ward, District 12, Ho Chi Minh
Website:  https://salenhanh.com
Mail: Salenhanh.com@gmail.com
#salenhanh #Reviewsalenhanh