Starting his directorial career through short films with his friend, Leigh Whannell, James Wan entered the world of cinema as a director. After the short film released a longer version, Saw (2004), James and Leigh's popularity skyrocketed. They have a lot of duets to produce phenomenal works.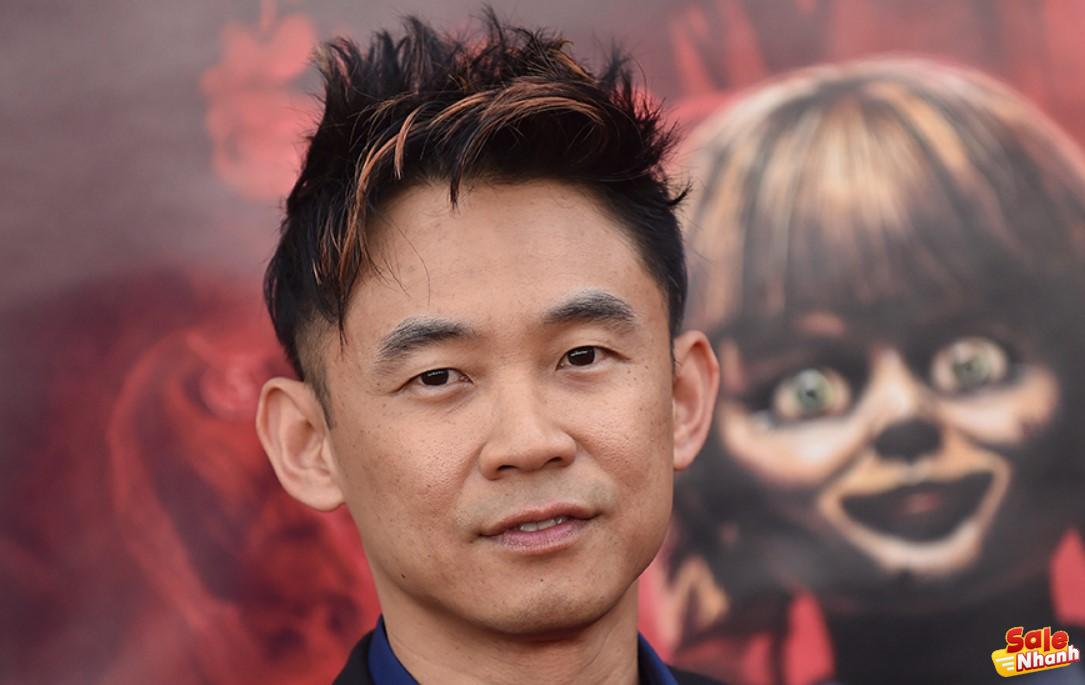 Films by director James Wan are synonymous with horror, supernatural horror, mystery, thriller. Most have skyrocketed in the market. However, he has also worked on other genre films. To find the list of James Wan movies, we have selected 10 of the best. Here is the comment!
Saw (2004)
Release year: January 2004
Genre: Horror, Splatter Movie, Murder
Produce: Twisted Image
Directed by: James Wan
Actors: Cary Elwes, Danny Glover, Monica Potter, Michael Emerson
Saw (2004) became director James Wan's most historic film as it was his directorial debut. He also became the first film in the Saw series (2004) to be released to a sixth installment. As for the story, this film tells the mystery of the life of Jigsaw Killer, who tested his victims in a deadly game.
The victim was Adam Stanheight, a photographer who woke up with his ankle chained to a pipe in the bathtub. Adam is involved in a terrible game that puts the lives of him, his wife and children in jeopardy. Can Adam survive this tragedy?
The Conjuring (2013)
Release year: July 2013
Genre: Supernatural Horror
Production: New Line Cinema, The Safran Company, Evergreen Media Group
Directed by: James Wan
Actors: Vera Farmiga, Patrick Wilson, Lili Taylor, Ron Livingston
In 1971 Roger and Carolyn Perron decided to move to Harrisville with their five daughters. Oddly enough, Sadie, their dog won't come into the house. They immediately sensed strange events since the first nights after moving. The clock in the house always says 3:07 a.m. It's even more mysterious since Sadie was found dead in the morning while Carolyn had large bruises when she woke up.
The turmoil for Carolyn didn't stop there, because another night she was unexpectedly trapped in the basement after hearing clapping, Carolyn felt threatened then phoned Ed and Lorraine Warren, who have just investigated a supernatural case on a doll. Can Ed and Lorraine help Roger's family?
The Conjuring 2 (2016)
Release year: June 2016
Genre: Supernatural Horror
Production: New Line Cinema, The Safran Company, RatPac-Dune Entertainment, Atomic Monster Productions
Directed by: James Wan
Actors: Vera Farmiga, Patrick Wilson, Madison Wolfe, Frances O'Connor
The next equally terrible film from director James Wan is broadcast in 2016. It is The Conjuring 2 (2016), one of the most successful horror films on the market with a revenue of hundreds of millions of dollars from all over the world. Still played by Vera Farmiga and Patrick Willson, this time the focus of the story is on Ed and Lorraine's second attempt to investigate a murder case at the Amityville house.
Ed and Lorraine investigate whether Ronald DeFeo Jr., was influenced by the devil when he killed his entire family in 1974? To find Ed and Lorraine do a test. Lorraine was suddenly somewhere, there she saw a terrifying demonic nun figure.
Fast & Furious 7 (2015)
Release year: April 2015
Genre: Action
Production: Original Film, One Race Film, MRC, Chinese Film
Directed by: James Wan
Actors: Vin Diesel, Paul Walker, Dwayne Johnson, Jason Statham
Being used to producing horror movies, James Wan's ability to direct action films is questioned. However, who would have thought that he managed to stay silent in the face of snobbish comments and successfully proved Fast & Furious 7 as one of the 8 most successful Fast & Furious franchises.
This movie is about the revenge Deckard Shaw did to Dominic Toretto for the death of his brother. Dominic and Brian O'Connor and other team members who just returned to the US after receiving a pardon were forced to 'act' again. This film is also Paul Walker's last film after the accident that claimed his life in 2013.
Aquaman (2018)
Release year: November 2018
Genre: Superhero, Fantasy
Production: Warner Bros Pictures, DC Films, Cruel and Usual Films, The Safran Company
Directed by: James Wan
Actors: Jason Momoa, Amber Heard, Williem Dafoe, Patrick Wilson
Based on a DC character, Aquaman (2018) is a film directed by James Wan that is quite different from his other films. Nominated in many different awards, a proof that Aquaman (2018) has earned a place in the hearts of movie-loving audiences.
The film itself tells the story of a mixed child between a lighthouse keeper named Thomas Curry and Atlanna, Queen of the Underwater Kingdom of Atlantis. Their son, Arthur, has the ability to communicate with sea creatures. Until one day, Arthur had to return to the bottom of the sea to solve a big problem related to the safety of mankind.
Insidious (2010)
Release year: September 2010
Genre: Supernatural Horror
Production: Haunted Movie, Phase 6 Movie, Alliance Movie
Directed by: James Wan
Actors: Patrick Wilson, Rose Byrne, Lin Shaye, Ty Simpkins
Insidious (2010) became the first film in the Insidious franchise that could be enjoyed until the fourth installment. In 2011, Insidious (2010) won two awards in two different categories from the Fright Meter Awards event.
The plot of this movie will take you to Josh Lambert's struggle to save his son, Dalton Lambert, who gets lost and gets lost in another world in an irrational and inexplicable way. It all started when Dalton suddenly fell into a coma and showed no sign of waking up despite taking the drug for 3 months.
Death Sentence (2007)
Release year: August 2007
Genre: Vigilance, Action, Drama
Produce: Hyde Park Entertainment, Baldwin Entertainment Group
Directed by: James Wan
Actors: Kevin Bacon, Garrett Hedlund, Kelly Preston, Aisha Tyler
Director James Wan's film Death Sentecne (2007) is not suspenseful because it shows the horror of ghosts, but because of revenge. Starring Kevin Bacon, this film tells the story of Nick Hume, a businessman who loses his son, Brendan, suddenly and randomly due to the actions of a gang group. In an instant, Kevin's life changed.
Nick, knowing who killed his son, sets out to seek revenge after being let down by the justice system. He kills the perpetrator named Joe, thus causing Billy as the leader of the gang to also develop a grudge. For those who like the revenge action genre, this movie is definitely for you!
Insidious: Chapter 2 (2013)
Release year: September 2013
Genre: Supernatural Horror
Production: Blumhouse Productions, Stage 6 Films, Entertainment One
Directed by: James Wan
Actors: Patrick Wilson, Rose Byrne, Ty Simpkins, Lin Shaye
In 1986, Lorraine summons a demon expert, Elise Rainier to help her son Josh, who is being stalked by the spirit of an old woman. After 25 years, Josh, who is now married, is asked to provide information about Elise's death because Josh's fingerprints were found at the crime scene. Jos himself and his wife Renai Lambert decided to move into the Lorraine house with their children. Mental disturbances can no longer be avoided.
On the other hand, Specs and Tucker, Eise's partner, find a video of Elise helping Lorraine in 1986. Someone is behind Josh. The two of them showed the tape to Lorraine and were dragged further and further into an even more horrifying event.
Malignant (2021)
Evil (2021) is director James Wan's latest film with a genre still revolving around creepy stories. Evil (2021) tells the story of Dr. Florence Weaver, who performed psychiatric treatment for a patient named Gabriel. Gabriel has special powers such as controlling electricity or broadcasting his thoughts through speakers.
Until finally one night, Gabriel killed several staff members of the institute where he was being treated. Nearly thirty years later, a pregnant woman, Madison Lake, was abused by her husband, Derek. Moments later, he seems to dream of a man entering the house and killing Derek.
Dead Silence (2007)
Released year: March 2007
Genre: Supernatural Horror
Produce: Twisted Image
Directed by: James Wan
Actors: Ryan Kwanten, Amber Valleta, Donnie Wahlberg, Bob Gunton
Another recommended film by director James Wan that you can check out is Dead Silence (2007). Despite his age, he can still give viewers goosebumps because of his suspenseful story. It all started when Jamie Ashen and Lisa, a newlywed couple received an anonymous wedding gift in the form of a ventriloquist doll.
Jamie left Lisa with the doll to buy food. Returning to his apartment, he was shocked, shocked to find his wife dead in a pathetic state. Jamie cannot be silent, he is determined to find out who sent the doll and who killed his wife.
Those are 10 suggestions for films directed by James Wan that are often in the horror, mystery genre. These games will be very suitable for those who love plots full of fascinating scenes. For those of you who don't like such genres, James Wan also has another choice, out of the ten titles above, which one have you watched or which makes you more curious?