Jacob Benjamin Gyllenhaal, better known as Jake Gyllenhaal, is one of Hollywood's finest talents. The man born on December 19, 1980 started his film career in 1991 and is still active to this day.
Jake has also received various nominations and awards, including an Academy Award nomination and a BAFTA Award winner. Both of his parents are in the movie industry, which makes Jake have the acting talent that he showed at the age of 11 and continued to develop until he appeared in dozens of movie titles.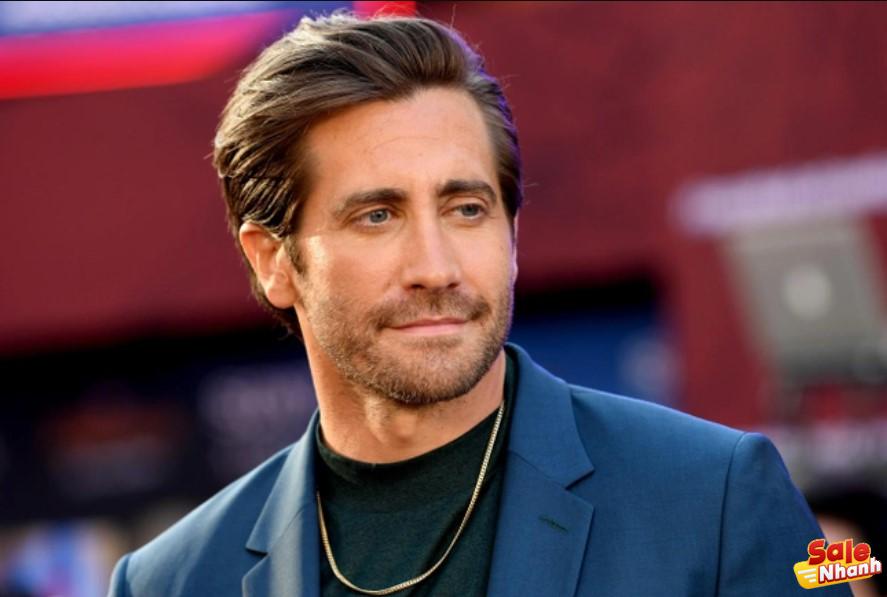 Among the various films he has starred in, check out the following reviews of the 20 best Jake Gyllenhaal films that show his qualities as an actor.
Brokeback Mountain
Released : 2005

Genre: Drama, Romance

Directed by: Ang Lee

Actors: Jake Gyllenhaal, Heath Ledger, Michelle Williams

Production company : River Road Entertainment
In the 2005 film, Jake Gyllenhaal co-starred with actor Heath Ledger. Set in 1963, Jake fully plays a man who loves the same sex.
Both Jake and Ledger are told as two modern cowboys who roamed together and met in Brokeback Mountain. A total of Jake Gyllenhaal and the movie Brokeback Mountain brought his name to the nomination in the category of Best Supporting Actor at the 2006 Academy Awards.
Nightcrawler
Released : 2014

Genre: Crime, Drama, Horror

Directed by: Dan Gilroy

Actors: Jake Gyllenhaal, Rene Russo, Bill Paxton

Production company : Bold Films
Nightcrawler is Jake Gyllenhaal's next film that shows the quality of his acting as an actor. In this 2014 movie, Jake has to play one of the characters with a pretty crazy personality.
Here you'll see more of Jake Gyllenhaal's crazy and brutal side than just the fun character. This film can be considered a rather unique film, in which the main character is not always good-natured.
In this film, Jake plays Louis Bloom, a cameraman who works more at night to report on strange events. This film earned Jake a Best Actor nomination at the 2015 Golden Globes.
Love & Other Drugs
Released : 2010

Genre: Comedy, Drama, Romance

Directed by: Edward Zwick

Actors: Jake Gyllenhaal, Anne Hathaway, Judy Greer

Production company: Fox 2000 Pictures, Regency Enterprises, New Regency, Stuber Pictures, Bedford Falls Productions, Dune Entertainment
Jamie (Jake Gyllenhaal) is a man full of charm. His handsome looks make many women melt, including his boss's girlfriend at work. After being caught having sex with his boss's girlfriend, Jamie is eventually fired.
Jamie became unemployed for a moment. However, this situation did not last as he was offered a sales position in a pharmaceutical company. Jamie's job is to deliver drugs from his company for doctors to use as prescriptions.
His drug-trafficking journey continues. He hastily offered the medicine to the doctor despite being rejected many times. While delivering the medicine, Jamie meets Maggie (Anne Hathaway), a girl with Parkinson's disease who is completely unresponsive to Jamie's charms.
The more indifferent Maggie is, the more Jamie is attracted to her. Jamie, who previously only thought of women as places to have fun, now wants a serious relationship with Maggie.
Prisoners
Released : 2013

Genre: Crime, Drama, Mystery

Directed by: Denis Villeneuve

Actors: Hugh Jackman, Jake Gyllenhaal, Viola Davis

Production company : Alcon Entertainment, 8:38 Productions, Madhouse Entertainment
The horror and mystery genre seems to suit Jake Gyllenhaal's character very well. In 2013, he also featured in a movie of this genre called Prisoners. In Prisoners, Jake plays a cop trying to solve the case of the kidnapping of two children who are mysteriously missing in Pennsylvania.
In this film from French director Dennis Villenueve, Jake also competes with another leading actor, Hugh Jackman. For his performance here, Jake won an award at the 2013 Hollywood Film Awards for Supporting Actor of the Year.
Donnie Darko
Released : 2001

Genre: Drama, Mystery, Science Fiction

Directed by: Richard Kelly

Actors: Jake Gyllenhaal, Jena Malone, Mary McDonnell

Production company : Flower Films
For lovers of the mystery horror genre with unpredictable endings, they will certainly agree that Donnie Darko's film is called one of the best horror movies of all time. In addition, this movie is also filled with quite philosophical puzzles throughout the film.
This film is also one of the films that brought Jake Gyllenhaal's name to the forefront of Hollywood cinema.
The story of this film revolves around a young man named Donnie Darko, who regularly experiences a series of strange events. This made him shunned by his friends and those around him.
Donnie Darko also has an imaginary friend named Frank, a tall humanoid creature who always wears a rabbit mask.
October Sky
Released : 1999

Genre: Biography, Drama, Family

Directed by: Joe Johnston

Actors: Jake Gyllenhaal, Chris Cooper, Laura Dern

Production company : Universal Pictures
The synopsis of this film follows the spirit of Homer Hickam (Jake Gyllenhaal), a high school student who is also the son of a coal miner. At that time, the children who graduate from school will follow in the footsteps of their parents to become miners. But Homer is different, he has more dreams of success than just a miner.
Homer's teachers also see potential in their students. The teacher wants Homer to have a better future. Unfortunately, Homer's father went against his son's wishes and considered mining a respectable profession.
When the Soviet Union launched the satellite Sputnik, Homer dreamed that one day he could launch a rocket into space. Together with his friends, Homer builds a small rocket out of any usable material. The artificial rocket will be included in the National Science Festival. If he wins, Homer will receive a scholarship to continue his college studies.
Zodiac
Released : 2007

Genre: Crime, Drama, Mystery

Directed by: David Fincher

Actors: Jake Gyllenhaal, Robert Downey Jr., Mark Ruffalo

Production company: Paramount Pictures, Warner Bros. Pictures, Phoenix Pictures
In 2007, Jake once again starred in the horror film Zodiac directed by David Fincher. This film is based on the true story of an American serial killer and also stars Robert Downey Jr. and Mark Ruffalo.
Here, Jake plays the main character, a detective trying to uncover the Zodiac's identity. In this movie, you will see Jake Gyllenhaal playing a character whose personality is very obsessed with solving the case he is facing. On the film site Rotten Tomatoes, this film is ranked in the new category.
End of Watch
Released : 2012

Genre: Action, Crime, Drama

Directed by: David Ayer

Actors: Jake Gyllenhaal, Michael Peña, Anna Kendrick

Production company: StudioCanal, Exclusive Media, Crave Films, CECTV Films, Emmett / Furla Films
Two young cops – Taylor (Jake Gyllenhaal) and Zavala (Michael Peña) – patrol the streets of Los Angeles. Two people confiscated money and guns belonging to notorious criminals. Taylor and Zavala eventually become the targets of criminals.
The film tells the friendship story of two policemen who have to risk their lives because of the risks at work.
Source Code
Released : 2011

Genre: Action, Drama, Mystery

Directed by: Duncan Jones

Actors: Jake Gyllenhaal, Michelle Monaghan, Vera Farmiga

Production company : Mark Gordon Company, Vendôme Pictures
Colter Stevens (Jake Gyllenhaal) suddenly wakes up in the body of a complete stranger. He's in a moving train and sits right in front of a woman named Christina Warren (Michelle Monaghan). The woman knows the silhouette of a man whose body is 'used' by Stevens as Sean Fentress.
Still confused, Stevens' train explodes with a bomb. Suddenly Stevens wakes up in a capsule. He meets Air Force Captain Colleen Goodwin (Vera Farmiga), who explains that he is Colter Stevens but has been placed in someone else's body.
Unbeknownst to Stevens, he is on a secret mission called Source Code, a time loop program that can put a person in another's body just before death. Stevens is tasked with finding the mastermind behind the bombing of a train bound for Chicago.
Spider-Man: Far From Home
Released : 2019

Genre: Action, Adventure, Science Fiction

Directed by: Jon Watts

Actors: Tom Holland, Samuel L. Jackson, Jake Gyllenhaal

Production company: Columbia Pictures, Marvel Studios, Pascal Pictures
In 2019, Jake Gyllenhaal starred in Marvel Entertainment's superhero movie Spider-Man: Far From Home. But in this movie, Jake does not play a hero, but a villain who becomes an enemy of Spider-Man.
In the second Spider-Man sequel to the Marvel Cinematic Universe, Jake plays the character Mysterio. Mysterio himself is said to come from a different world dimension than the one that belongs to Peter Parker and his friends.
Nocturnal Animals
Released : 2016

Genre: Drama, Horror

Directed by: Tom Ford

Actors: Amy Adams, Jake Gyllenhaal, Michael Shannon

Production company : Fade to Black
The 2016 Nocturnal Animals film elevated the neo noir horror genre and was hailed by critics as an excellent film. In this film, Jake collided with actresses like Amy Adams and Isla Fisher.
The plot of this movie is quite unique because it consists of two plots, that is the plot in the real world and the plot in the novel. Jake Gyllenhaal himself plays two characters in two plots. In the real-world storyline, he plays Edward Sheffield, a novelist who submits a novel story that he has sent to his ex-wife.
In the novel's plot, he plays Tony Hastings, a man who lost his wife and children during a journey. This movie contains riddles and philosophy in every detail of the scene. At the end of the film, you will find the connection between the plot of the real world and the plot of the novel being told.
Southpaw
Released : 2015

Genre: Action, Drama, Sports

Directed by: Antoine Fuqua

Actors: Jake Gyllenhaal, Rachel McAdams, Oona Laurence

Production company: Wanda Pictures, Riche Productions, Escape Artists, Fuqua Films
As a boxer, Billy Hope (Jake Gyllenhaal) is at the lowest point in his life. Hope, who was once a successful boxer, is now in the midst of a career collapse. Hope suffered from depression due to the loss of her family.
On the eve of her career falling apart, Hope meets a former boxer. This encounter rekindled Hope's enthusiasm for getting back on track and reaching the pinnacle of his career again.
Brothers
Released : 2009

Genre: Action, Drama, Horror

Directed by: Jim Sheridan

Actors: Jake Gyllenhaal, Natalie Portman, Tobey Maguire

Production company: Michael De Luca Productions, Relativity Media, Sighvatsson Films
In 2006, Jake starred in a horror drama film alongside Tobey Maguire and Natalie Portman. This movie can be said to be quite successful when it comes to showing the elements of tension in it.
This movie tells the story of Sam and Tommy, a brother and sister with very different personalities. Sam is a soldier who died in the war. After that, Tommy vowed to take care of Sam's wife and children. However, when Tommy and Sam's ex-wife are building a new family, Sam returns and leaves them reeling.
Jarhead
Released : 2005

Genre: Action, Biography, Drama

Directed by: Sam Mendes

Actors: Jake Gyllenhaal, Jamie Foxx, Lucas Black

Production company : Red Wagon Entertainment, Neal Street Productions
Want to see Jake Gyllenhaal play a Marine? Try to watch the movie Jarhead. The movie that came out in 2005 became quite a hit and became one of Jake Gyllenhaal's proud films. The story in the movie Jarhead is also based on a true story
In this film, Jake plays Anthony Swofford, a former Marine. Although it is a war genre, the way the story is presented in this movie is quite unique. The story in the film focuses more on the journey of a soldier in an operation called Operation Dessert Storm.
Operation Dessert Storm itself was an operation that took place during the Gulf War 1 period when Iraq invaded Kuwait. At that time, many young American soldiers were experiencing problems of depression and dilemma.
The Sisters Brothers
Released : 2018

Genre: Crime, Drama, Western

Directed by: Jacques Audiard

Actors: John C. Reilly, Joaquin Phoenix, Jake Gyllenhaal

Production company : Why Not Productions, Annapurna Pictures, Page 114 Productions
Set in 1850, the Sisters are known as the most skilled assassin duo in the American West. The Eli sisters (John C. Reilly) and the Charlie sisters (Joaquin Phoenix) are famous for never failing in their quest to destroy their targets.
This time, their target is Hermann Kermit Warm (Riz Ahmed), a gold miner accustomed to dealing with danger. However, this time Hermann proved quite bitter when facing a murderer. Plus the Sisters ask for the help of John Morris (Jake Gyllenhaal), their ally, to find Hermann.
Stronger
Released : 2017

Genre: Biography, Drama

Directed by: David Gordon Green

Actors: Jake Gyllenhaal, Tatiana Maslany, Miranda Richardson

Production company: Bold Films, Mandeville Films, Nine Stories Productions
Jeff Bauman (Jake Gyllenhaal) is an ordinary man who works in a supermarket. One night, Jeff reunites with his ex-girlfriend, Erin Hurley (Tatiana Maslany) at a bar. Erin says she will be participating in the Boston Marathon, an annual event of great value to the people of Boston.
Jeff was excited to hear Erin's plan. The man even told his ex that he would be waiting at the finish line and held up a sign that read: "Hurry up, I'm waiting for you! "
On D-day, Jeff was ready to wait for Erin at the finish line. But unlucky because there was a bomb exploding near the finish line . Jeff became a victim of a bomb explosion. When he woke up, Jeff informed the police that he had seen the bombers, none other than Dzhokhar and Tamerlan Tsarnaev.
Jeff was immediately seen as a hero to the people of Boston and the rest of the world. However, Jeff had to lose both of his legs because they had to be amputated. Jeff's sad situation was actually taken advantage of by his mother for profit and sympathy. Jeff, who is devastated by the loss of his leg, must work to recover physically and mentally to be able to accept his new condition.
Wildlife
Released : 2018

Genre: Drama

Directed by: Paul Dano

Actors: Ed Oxenbould, Jake Gyllenhaal, Carey Mulligan

Production company : June Pictures, Nine Stories Productions
Joe Brinson (Ed Oxenbould) is 16 years old. However, he had to see his father and mother's marriage ruined. Joe's father, Jerry Brinson (Jake Gyllenhaal), works on a golf course in Montana. While his mother, Jeanette Brinson (Carey Mulligan) is just a housewife.
In the 1960s, wildfires broke out on the Canadian border. Jerry, who had just lost his job, emotionally volunteered to help put out the fire in the event of a fire. Jerry left behind a wife and children, whom he really had to raise.
Jeanette herself doesn't really care about Joe's life. Jeanette is busy with her own world, especially since she is currently in a special relationship with an elderly man.
Lovely & Amazing
Released : 2001

Genre: Comedy, Drama, Romance

Directed by: Nicole Holofcener

Actors: Catherine Keener, Brenda Blethyn, Troy Ruptash, Jake Gyllenhaal, Raven Goodwin

Production company : Good machine, Picture blows up
Despite being in the comedy genre, "Lovely & Amazing" has a somewhat heavy plot. This movie is about a mother's self-esteem and insecurity.
Jane Marks (Brenda Blethyn) is a mother who has to take care of three teenage daughters. These three daughters have their own problems and keep them stuck in their own problems. Unexpectedly, the problems in the three daughters greatly affected Jane's life.
Prince of Persia: The Sands of Time
Released : 2010

Genre: Action, Adventure, Fantasy

Directed by: Mike Newell

Actors: Jake Gyllenhaal, Gemma Arterton, Ben Kingsley

Production Company : Walt Disney Pictures, Jerry Bruckheimer Films
Jake Gyllenhaal's name has long been known in the film industry. However, "Prince of Persia: The Sands of Time" has made his name more known, especially to the younger generation who may not have known this handsome actor.
Prince Dastan (Jake Gyllenhaal) is a street boy adopted by King Sharaman (Ronald Pickup) because he is considered a brave man. Growing up, Dastan was slandered by Tus (Richard Coyle), one of the king's sons who really wanted to get to the royal throne.
Tus ascended the throne after the death of his father. But Dasta ran away because he was accused of being the king's killer. When he was about to tell his uncle, Nizam (Ben Kingsley), that he had been falsely accused by his own brother, Dastan realized that Nizam was involved in the murder of the king.
The Day After Tomorrow
Released : 2004

Genre: Action, Adventure, Science Fiction

Directed by: Roland Emmerich

Actors: Dennis Quaid, Jake Gyllenhaal, Emmy Rossum

Production company: Centropolis Entertainment, Lions Gate Films, Mark Gordon Company
When it comes to movies with natural disaster or apocalyptic themes, The Day After Tomorrow is definitely one of the best contenders. Jake Gyllenhaal also starred in the movie which was released in 2004 and became a pretty legendary movie.
In this movie, Jake plays Sam. Together with his father, played by Dennis Quaid, Jake tries to save himself when a disaster strikes that freezes America and leaves them stranded with other New Yorkers.
Those are 20 movies starring Jake Gyllenhaal that show the qualities of an actor who can play any role. Is there a movie out of the ten that you love the most? Or is there another Jake Gyllenhaall movie that you love? Share your impressions of your favorite Jake Gyllenhaal movies in the comment column, OK!