Jack Black is a versatile actor, as well as a comedian and vocalist for a comedy band called Tenacious D. Those who have seen Jumanji: Welcome to the Jungle and Jumanji: The Next Level must have seen it. too familiar with his name and face. Actually, he has been in acting for a long time by acting in many movies.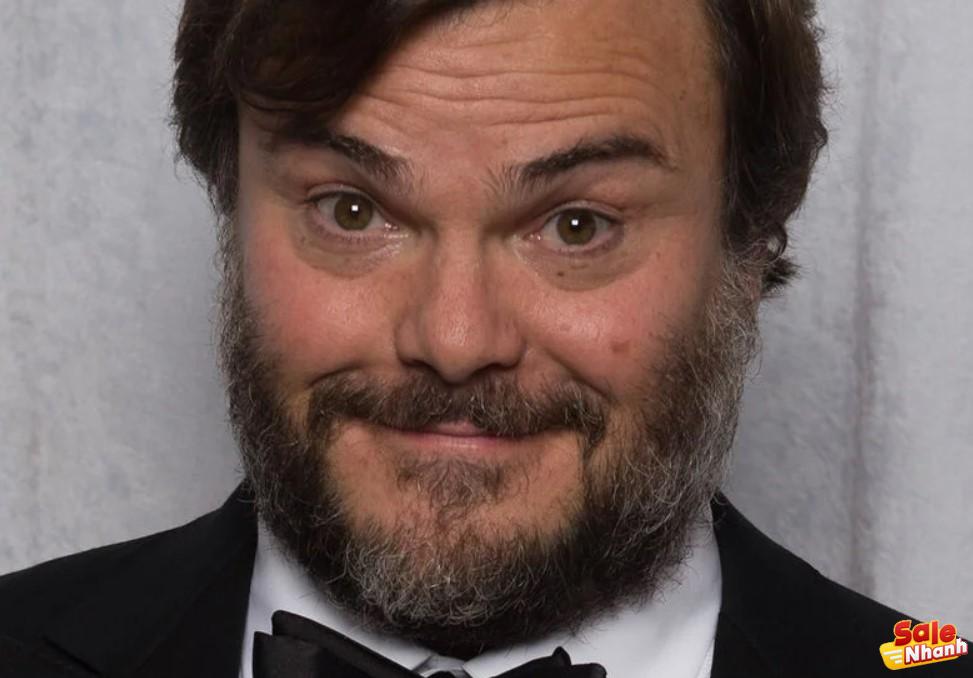 Like Jackie Chan with his action movies, Jack Black comes to movies that never fail to cause laughter. Not all but most of Jack Black's films are in the comedy genre. Too bad you missed the Jack Black movies. Do you feel bored? The 10 best Jack Black movies keep you entertained below.
High Fidelity [2000]
Release year : 2000

Genre: Comedy, Drama, Music

Directed by: Stephen Frears

Actors: John Cusack, Iben Hjejle, Todd Louiso

Production company : Touchstone Pictures, Working Title Films, Dogstar Films
Rob Gourdon is a man in his 30s who owns a record store. Accompanying him are Barry and Dick, who also have a love of music. Unfortunately, Rob's love life is not as bright as his knowledge of music. He recently broke up with his girlfriend, Laura, with whom he had been in a relationship for many years.
High Fidelity is an adaptation of the book of the same name which was a commercial success in the US. Jack Black plays Barry, who often acts nasty. Over time, Barry's character developed into a funny person and helped Rob a lot with his heartbreak.
School of Rock [2003]
Release year : 2003

Genre: Comedy, Music

Directed by: Richard Linklater

Actors: Jack Black, Mike White, Joan Cusack

Production company: Paramount Pictures, Scott Rudin Productions, MFP Munich Film Partners
Dewey Finn is a guy who never thought about founding, all he thought about was rock music. He was fired from his band and had to think of a way to survive. He later became a teacher at an old school. A crazy idea popped into his head, which was to turn kids crammed with monotonous upbringing into a rock band.
Jack Black played Dewey Finn in the film School of Rock. Dewey's character, who doesn't seem to care about anything drastically changes when it comes to his treatment of children, he becomes a caring and loving person. Once again Jack appeared in music related films.
Shallow Hal [2001]
Release year : 2001

Genre: Comedy, Drama, Fantasy

Directed by: Bobby Farrelly, Peter Farrelly

Actors: Jack Black, Gwyneth Paltrow, Jason Alexander

Production company: Twentieth Century Fox, Conundrum Entertainment,
Hal Larson took advice from his father to date physically beautiful women. He followed his father's advice. One day, he met a hypnotherapist, Tony Robbins. Tony suggests looking at a woman from her personality, not her physical appearance. Hal meets Rosemary, who in his eyes is too beautiful, when in reality she is not his type.
Shallow Hal features Jack Black as Hal and Gwyneth Paltrow as Rosemary. This movie gives a lot of positive messages about beauty is not only measured by the body. While it sounds serious, this movie is actually very light to digest with a bit of humor in it.
Free Nacho [2006]
Release year : 2006

Genre: Comedy, Family, Sports

Directed by: Jared Hess

Actors: Jack Black, Ana de la Reguera, Hector Jiménez

Production company: Paramount Pictures, Nickelodeon Movies, Black & White Productions
Ignacio worked as a cook at the convent of the orphanage where he grew up. He has a dream of becoming a wrestler, but wrestling in the monastery is forbidden. One night, he is robbed and in order to make money, he secretly becomes a professional wrestler with the intention of helping financially for the orphanage.
Jack Black plays Ignacio. He had to change his voice to sound like a Mexican. Despite being in the comedy genre with light jokes and silly antics that bring laughter, Nacho Libre carries a positive message of responsibility and involvement in helping those around.
Bernie [2011]
Release year : 2011

Genre: Biography, Comedy, Crime

Directed by: Richard Linklater

Actors: Jack Black, Shirley MacLaine, Matthew McConaughey

Production company : Mandalay Vision, Wind Dancer Productions
Bernie Tiede is a man who works as a funeral director in Carthage, Texas. He became the only friend of a wealthy widow named Marjorie Nugent. Their relationship grows closer and Marjorie begins to take control of Bernie's life.
Angered, Bernie ends up killing Marjorie and using the money to help the locals around her. The story in Bernie is taken from a true story that happened in 1996.
Jack Black plays Bernie Tiede. Jack's acting quality in this movie deserves to be appreciated. He is considered a docile and cheerful person, able to turn into a cold-blooded killer when angry.
King Kong [2005]
Release year : 2005

Genre: Action, Adventure, Drama

Directed by: Peter Jackson

Actors: Naomi Watts, Jack Black, Adrien Brody

Production company: Universal Pictures, WingNut Films, Big Primate Pictures
Carl Denham wanted to make a groundbreaking movie about the mysterious Skull Island. He brought Ann, an actress struggling with her career, in the film. Along with the rest of the crew and cast, he travels to Skull Island. Arriving, Ann is kidnapped by King Kong, who often eats people.
Gentle and loving Ann has found a way to make King Kong good and protect him, while Denham has a crazy idea with a mission to rescue Ann and bring King Kong to New York to prove it to the world. see what he found.
Jack Black plays Carl Denham. He successfully portrayed the character of an aspiring director who wanted to make a commercially successful film against the backdrop of a stagnating American economy in the 1930s. In addition to seeing the greatness of the character Jack , we can also see how touching this film depicts the relationship between animals and humans.
Orange County [2002]
Release year : 2002

Genre: Comedy, Drama

Directed by: Jake Kasdan

Actors: Colin Hanks, Jack Black, Schuyler Fisk

Production company: Paramount Pictures, MTV Films, Scott Rudin Productions
Shaun Brumder discovered his desire to be a writer after reading a book by Marcus Skinner. Feeling that his abilities would be further honed under Skinner's tutelage, he planned to attend Stanford, where Skinner taught. The transcript that was submitted was swapped so he was rejected.
Orange County is a comedy film starring Collin Hanks, Jack Black, and Schuyler Fisk in the lead roles. Jack plays Lance, Shaun's brother, who is reckless and mischievous. Even so, he wants to help his sister, who wants to get into Stanford, even if in an unusual way.
The D Train [2015]
Release year : 2015

Genre: Comedy, Drama

Directed by: Andrew Mogel, Jarrad Paul

Actors: Jack Black, James Marsden, Kathryn Hahn

Production company: Ealing Studios Entertainment, Ealing Studios, Electric Dynamite
Dan Landsman is assigned to bring his friends to the school reunion. The problem is that he is often ignored and not many people want to come. To attract the attention of his friends, he traveled to Los Angeles to meet the most successful of his contemporaries, Oliver Lawless. His original intentions actually led Dan to have a crazy adventure with Oliver.
Jack Black plays Dan Landsman, a married man with children. He, who was originally a good guy subject to madness was played by Oliver Lawless, played by James Marsden. Jack's acting is quite charming with suitable expressions when facing different situations. This movie is for adults.
Tropic Thunder [2008]
Release year : 2008

Genre: Action, Comedy, War

Directed by: Ben Stiller

Actors: Ben Stiller, Jack Black, Robert Downey Jr.

Production company: DreamWorks, Red Hour Films, Goldcrest Pictures
Five actors have been chosen to star in a film that tells the story of the Vietnam war. They are Tugg Speedman, who often plays the hero in action movies, Kirk Lazarus, a five-time Oscar winner, Alpa Chino who is a rapper, and a drug addict comedian Jeff Portnoy.
Due to their frequent behavior, they were taken to a forest that turned out to be the Flaming Dragon's drug production facility. In the movie Trophic Thunder, Jack Black plays Jeff Portnoy. Since being a comedian is also his profession in the real world, Jack had no trouble getting into the character.
Be Kind Rewind [2008]
Release year : 2008

Genre: Comedy

Directed by: Michel Gondry

Actors: Jack Black, Yasiin Bey, Danny Glover

Production company : New Line Cinema, Partizan Films
He. Fletcher asked Mike, his adopted son, to look after his VHS record store while he was away. Jerry, Mike's friend, is shocked and causes the contents of the VHS tapes in the store to be lost. Because you don't want to know Mr. Fletcher, they ended up re-enacting scenes from the film with their own actors.
Jack Black plays the character Jerry. The strange and unpleasant character managed to become the crux of the matter that became the core of the story in the film. What makes this movie even more interesting is the way Mike and Jerry shoot scenes using makeshift equipment.
The Jack Black movie reviewed above may be the right choice if you are feeling bored and need light entertainment. School of Rock is highly recommended if you haven't seen a single Jack Black movie. If so, you can share the information with other readers through the provided comments column, yes!