Inoue Yuki is a young Japanese actor known for his role as Kudo Hiroyuki in the Ultraman Taiga series. The very popular tokusastu series has skyrocketed its name. The actor was born in Hiroshima Prefecture, June 6, 1996, entered the Japanese entertainment world in 2017.
The actor tried his luck by signing up for the Horipo Talent Scout caravan on the recommendation of a friend. Seeing his polished appearance, Horipo felt it was a pity to let such a talented actor as Yuki Inoue go.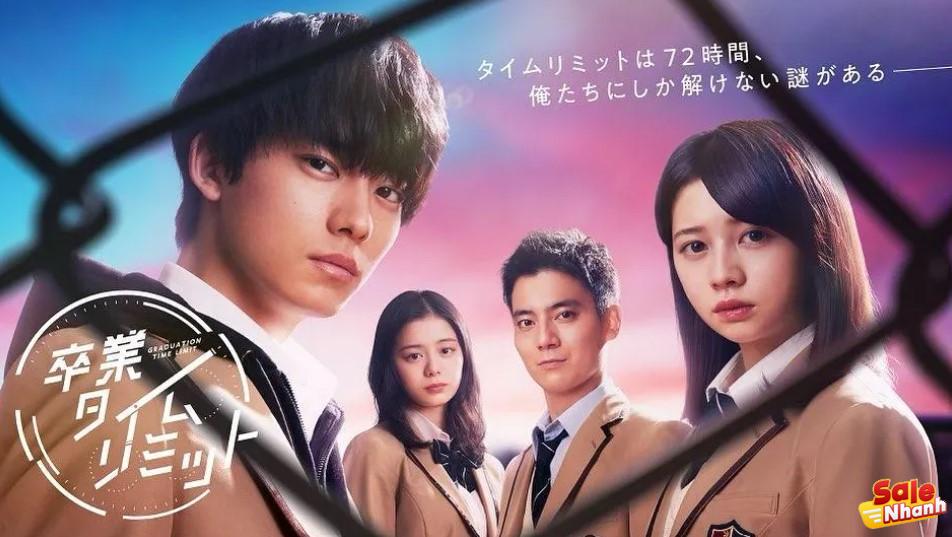 So he was offered a contract and joined the agency. Well, throughout her career, Inoue has been in quite a few TV series. Some of them are as follows:
Himawari: Miyazaki Legend 2
Release year: 2022
Episodes: 10
Genre: Comedy, Romance, Family
Produce: HoriPro Entertainment
Directed by: Souichi Ishii
Actors: Taira Yuna, Takahashi Katsunori
This television series was created to celebrate Miyazaki TV's 50th anniversary. Meanwhile, the heart of the story still revolves around Hayashi Akiko (Taira Yuna) who just graduated from Kanazawa University.
He then returns to his parents' home in Miyazaki and works at a telephone service company in southern Kyushu run by Father and Son Kenichi (Takahashi Katsunori).
This film set in Miyazaki Prefecture contains the antics of the people in Akiko and her father's office. Here, Yuki Inoue is still being planned to play the character Korogi Kenichi.
Movie Sotsugyo Time Limit
Release year: 2022
Episodes: 24
Genre: Mystery, School, Youth
Quantity: –
Directed by: Tanaka Kenji Nakajima Yuki
Cast: Inoue Yuki, Sakurada Hiyori, Nishiyama Jun, Konno Ayaka
In three days there will be a graduation ceremony at Keyakidai Middle School. However, suddenly their English teacher, Mizuguchi Risako (Takizawa Karen), is kidnapped and her whereabouts are unknown.
Then, Kurokawa Yoshiki (Inoue Yuki) receives a mysterious letter containing a challenge. The sender of the letter is unknown, but inside is the sentence "Solving the mysterious kidnapping case. Only you can understand the clues.
In addition to Yoshiki, Rogyuda Junpei (Nishiyama Jun), Komatsu Mio (Konno ayaka), Yoshiki's childhood friend, and Takahate ayane (Sakurada Hiyori) also received the same letter. They wonder why they are collected. But, Mizuguchi suddenly appeared. His appearance brought them trouble.
Himawari: Miyazaki Legend
Release year: 2020
Episodes: 10
Genre: Comedy, Romance, Family
Produce: HoriPro Entertainment
Directed by: Souichi Ishii
Actors: Taira Yuna, Takahashi Katsunori, Inoue Yuki
This is the first season of Himawari: The Legend of Miyazaki. This is where the story of Akiko Hayashi (Taira Yuna) begins. Akiko's graduation ceremony becomes an exciting and unexpected journey point for a young girl named Akiko.
After graduating, he goes to work for his father Kenichi Hayashi (Takahashi Katsunori) and joins a telephone service company. Akiko works well every day at the company.
However, he also continues to draw manga, a hobby he wants to turn into a profession. Here, Inoue first appeared. He plays the role of Korogi Kenichi.
Ultraman Taiga
Release year: 2019
Episodes: 25
Genre: Action, Tokusatsu, Science Fiction
Produce: Tsuburaya Productions
Directed by: Ryuichi Ichino, Makoto Kamiya, Kiyoakan Taguchi
Actors: Inoue Yuki, Ryotaro, Ayutari Yoshinaga, Takesue
Ultraman Taiga is the 31st entry in the entire Ultra series. This inside story depicts aliens who have secretly landed on Earth. Only a few parties know about it.
One person who knows the story is Kudo Hiroyuki (Inoue Yuki), who works for the private security organization EGIS, a company that handles cases involving aliens.
Kudo is a diligent worker. He keeps the Earth safe day and night. However, no one knows that he is Ultraman Taiga. Kudo himself didn't realize that his body was carrying powerful particles of light. When he realizes that, his adventure as an Ultra hero begins.
Meguru
Release year: 2021
Episodes: 10
Genre: Life
Produce: Fuji TV
Directed by: Ryo Ota
Actor: Inohara Yoshihiko
All in all, this movie is about everyday life in Japan. However, amidst the hustle and bustle of Japanese people, the Corona virus suddenly came and spread around the world as well as Japan. The life of Nobuyuki Nojima (Inohara Yoshihiko) and his family is at the heart of the story.
The description of Nobuyuki's life here reflects the Japanese people's concern for the safety of their families. Nobuyuki has a 6-year-old daughter. She has to be smart to keep her daughter from contracting the virus.
In addition to Inohara Yoshihiko, this film also stars some young actresses who are just starting out, such as Fukumoto Riko, Mita Yoshiko and Inoue Yuki.
Horimiya
Release year: 2021
Episodes: 7
Genre: Comedy, Romance, School, Youth
Produce: HoriPro Production
Directed by: Matsumoto HanaYoshino Mamoru
Actor: Ouji Suzuka Sayu Kubota
This is a TV series based on the anime series of the same name. The story follows two different characters, Izumi Miyamura (Oujima Suzuka) and Kyoko Hori (Sayu Kubota). Kyoko is a popular student at her school. He is admired for his academic ability and sociability.
Unfortunately, Kyoko's parents were never at home. Therefore, she took on the task of taking care of her younger brother. In addition, when her mother goes to work, Kyoko is also the one who takes care of all the housework. But surprisingly, Kyoko never missed outings with other friends.
Kyoko's life and personality are the opposite of Izumi's. This guy is a bespectacled otaku who is always moody. His face never showed kindness to anyone.
No one noticed Izumi's presence at school. Furthermore, Izumi's middle school years were very dark, as can be seen from his interactions with Shindo Kochi (Inoue Yuki), Izumi's friend in middle school.
Despite this, Izumi is actually a gentle and lovable person. Kyoko only realized this after accidentally becoming close to Izumi. Well, this quiet guy has nine earrings.
Gunjo Ryoiki
Release year: 2021
Episodes: 10
Genre: Music, Life, Drama
Quantity: –
Directed by: Tsukamoto Renpei, Ueda Hisashi
Actor: shim eun kyung
Kim Jun Hee (Shin Eun Kyung) is a member and a popular five-member group. Their band name is Indigo Area. The Indigo Area's heyday was behind them, and now they're experiencing a setback in their careers. In addition, the wounds in their hearts prevented them from performing music.
Now, the male singer's girlfriend suddenly announced that he would leave the group. The Indigo Area's decline is even more complete.
The story in this drama is about Jun Hee's efforts to accept the problems in her life and get her music back. He also learned to be human and learned to understand the importance of survival. In this slice-of-life story, Inoue Yuki is one of the characters, although not the main character.
Chijo No Kiss
Release year: 2021
Episodes: 10
Genre: Romance, Drama
Produce: TV Asahi
Directed by: Kenmori Sakami Ayuta Yishokawa
Actors: Hashimoto Ryosuke, Nakamura Yurika
How does it feel to be the object of obsession with a man whose life seems to be perfect? We'd better ask Kahiwagi Waka (Nakamura Yurika). This beautiful girl is a librarian hurt in love. He is also bad at other things, for example cooking.
Waka once had an affair with a man named Kamijou Shinobu (Hashimoto Ryousuke). He is a man who is good at everything. Cooking, taking care of housework, exercising and others can be done well. He's been obsessed with Waka since he first met her.
This unique relationship is at the heart of the dance story. Well, Inoue Yuki also participates in the love story of these two people with different personalities. Here he plays the role of Suzuki Takeshi.
13
Release year: 2021
Episodes: 4
Genre: Horror, Mystery, Drama
Produce: Fuji TV
Director: Mizuta Naruhide
Actor: Sakuraba Nanami
Yuria (Aikawa Yuria) disappeared at the age of 13, then suddenly reappeared after 13 years. He told authorities and detectives that he had been kidnapped. Yuria's sudden return has her family pretending that they have never changed, including Yuria's ex-boyfriend, Hioki Wataru (Inoue Yuki).
In front of Yuria, they acted as if they were still a warm family. But the truth is that his family was destroyed when Yuria went missing.
Meanwhile, Yuria's family has adapted to her daughter's arrival. The police investigated Yuria's inconsistent testimony. His shifting explanations led them to a truth.
Oshii Keiji
Release year: 2019
Episodes: 4
Genre: Mystery, Comedy, Drama
Quantity: –
Director: Yamamoto Daisuke
Actor: Kazama Shunsuke
The story in this movie is about a famous detective named Oshii Takafumi (Kazama Shunsuke). He has very precise reasoning skills and excellent reasoning.
Unfortunately, he lost a criminal who escaped. Though he had a chance to catch her. Oshii's mistake resulted in him being transferred to the Utobashi Police Station.
One day, Oshii goes to the house of a record company CEO. One of the CEO's sons was burned to death. Police concluded that his death was an accident. However, Oshii believes the tragic incident was fabricated. Oshii begins to investigate the case.
This series is the first mini-series starring Yuki Inoue. He makes a small appearance as Ohara Kentaro here.
Those are 10 dramas by Inoue Yuki, a rising young actor. In this year, many dramas starring him have aired. Some of them have been mentioned above.
Therefore, besides the drama, Inoue Yuki also tried her hand at the big screen. Some of the titles he has starred in are Nisekoi, Utraman Taiga Movie, No Call No Life, Bittersand and The End Of The Pale Harbor. Have you watched anything before?
Salenhanh – Product review blog
Address: 115 Nguyen Van Qua, Tan Hung Thuan Ward, District 12, Ho Chi Minh City
Website:  https://salenhanh.com/en
Mail: Salenhanh.com@gmail.com
#salenhanh #Reviewsalenhanh