This 1990-born actress Im Soo-Hyang actually started her acting career in 2009 when she received a small role in the movie Mystery of the 4th period. However, appearing in the movie My ID Is Gangnam Beauty co-starring with Cha Eun Woo in 2018 made his name shine and became widely known to the Korean movie-loving public.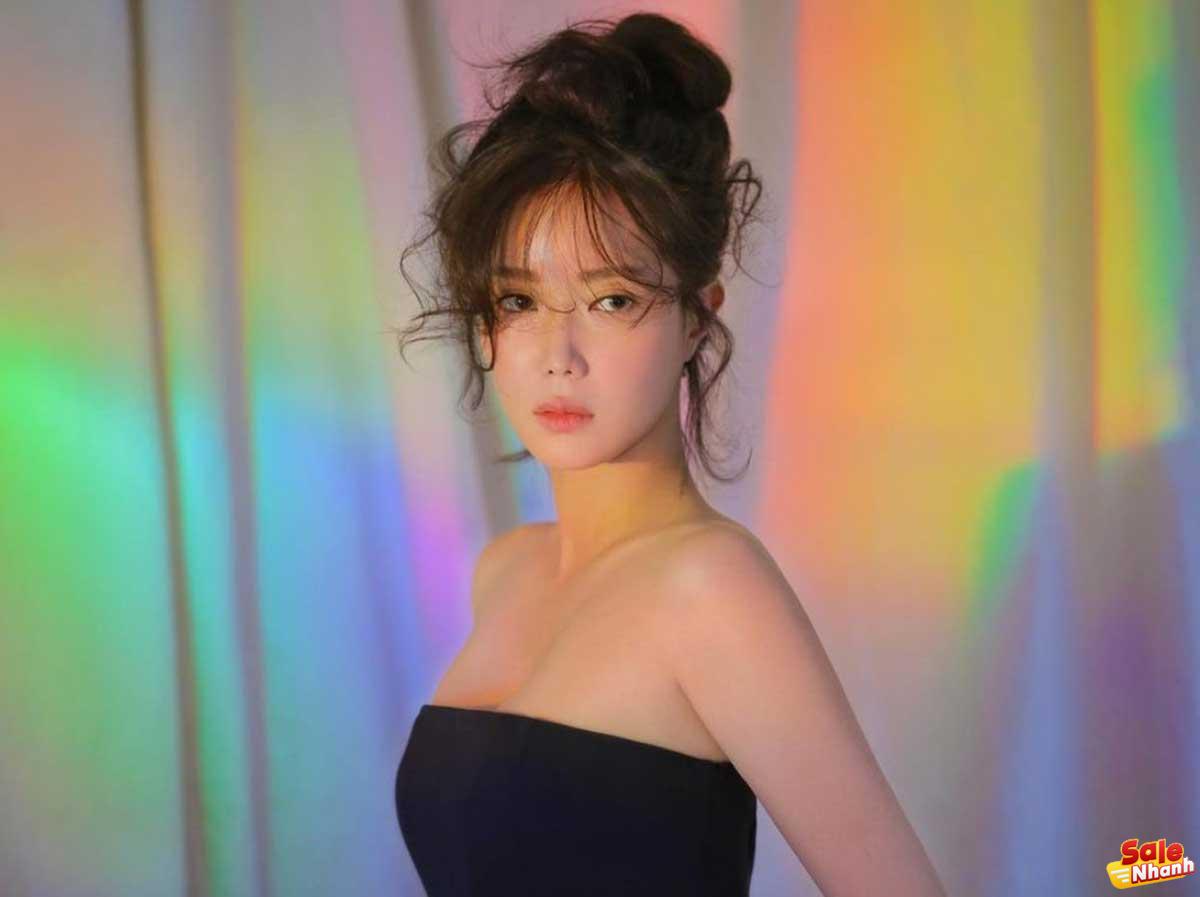 Thanks to this movie, Im Soo-hyang aka Lim Soo-hyang is classified as a Hallyu artist. After My ID is Gangnam Beauty, he also appeared in a number of other TV series titles.
Her latest dramas in 2022 are Woori the Virgin and Doctor Lawyer. In his last movie, he clashed with So Ji Sub. So here are 10 Im Soo Hyang dramas for you to watch!
Graceful Family
Release year 2019
Genre Drama , Family , Psychological , Mystery , Romance , Suspense
Director Han Cheol-soo
Cast Im Soo Hyang Lee Jang Woo Bae Jong Ok Lee Kyu Han Kim Jin Woo
In the TV series starring Im Soo-hyang or Lim Soo-hyang , the website version of Mydramalist , Graceful Family is the drama with the highest ratings .
The story of this film follows the character Mau Seok-hee, played by Im Soo-hyang. He is the heir. Then there's Heo Yoon-do (Lee Jang-woo). He is a lawyer.
Seok-hee and Yoon-do work together to uncover the truth for the murder that happened to Seok-hee's mother 15 years ago. Im Soo-hyang's performance in this drama has received a lot of praise from the drakor audience.
Five Enough
Release year: 2016
Genre: Comedy & Family
Produce: AStory
Director: Kim Jung-gyu
Actors: Ahn Jae-wook, Im Soo-hyang, Shim Hyung-tak, So Yoo-jin, Shin Hye-sun, Sung Hoon, Shim Yi-young, Ahn Woo-yeon
Episodes: 54
Lee Sang-ta (Ahn Jae-wook) lost his wife five years ago. Then he lived with two children and a kind mother-in-law. Sang-ta works at a fashion company as a marketing team leader. He has no intention of falling in love again.
Ahn Mi-jeong (So Yoo-jin) is an assistant manager at the company where Sang-ta works. She was unhappy because her husband had an affair with a friend and then left her.
She was forced to lie to her three children about her husband. Sang-ta and Mi-jeong then fall in love and get married.
Meanwhile Im Soo-hyang plays Jang Jin-joo, Sang-ta's sister-in-law, who is not very smart but friendly and beautiful. His parents gave him credit cards and cars as a way to control him.
My ID is Gangnam Beauty
Release year 2018
Genre Comedy, Drama, Romance
Director Choi Sungbum
Cast Im Soo Hyang Cha Eun Woo Jo Woo Ri Kwak Dong Yeon
In My ID is Gangnam Beauty Im Soo-hyang plays Kang Mi-rae. Mi-rae is a female student who is bullied at school.
Finally, with the support of his parents, he got plastic surgery so he could live his new life.
However, it turned out that the physical changes still caused him to face problems at university. He is despised by a smart and beautiful student.
He doesn't like Mi-rae because he likes Do Kyung-seok (Cha Eun-woo), who turns out to like Mi-rae.
Doctor Lawyer
Release year 2021
Genres Drama , Law , Medical , Horror
Director Lee Yong Seok
Cast So Ji Sub Shin Sung Rok Im Soo Hyang Lee Joo Bin Lee Dong Ha
The drama will air in May 2022 starring Im Soo-hyang as well as So Ji-sub. Han Yi-han (So Ji-sub) is a genius surgeon.
He later turned to work as a negligence lawyer after losing his job due to being scammed.
Meanwhile, a prosecutor from the Medical Crime Bureau named Geum Seok-young (Im Soo-hyang) experiences the loss of his family due to a negligent surgery.
Yi-han and Seok-young work together to punish the rich and powerful who do injustice to those who experience injustice.
Woori the Virgin
Release year 2022
Genre Comedy, Drama, Family, Romance, Romance
Director Jung Jung Hwa
Cast Im Soo Hyang Sung Hoon Shin Dong Wook Hong Ji Yoon
This series is a TV remake of the American television series Jane The Virgin. However, this TV series takes a version from a Venezuelan telenovela titled Juana la Virgen.
Oh Woo-ri (Im Soo-hyang) works as an assistant scriptwriter for a TV series. She has the principle to keep her virginity before getting married.
But there was an outrage when he took the test. She was declared pregnant. It turned out that he had an accidental artificial insemination.
After being investigated, it turned out that the man who donated the organ was Raphael (Sung Hoon). He was a wealthy CEO whose marriage ended in divorce.
Chaos ensues when Raphael's wife doesn't want a divorce while Raphael finds out that Woori is pregnant with her child.
New Tales of the Gisaeng
Release year: 2011
Genre: Romance, Romance
Produce: Golden Pine
Directed by: Lee Young-hee, Son Moon-kwon
Actors: Im Soo-hyang, Han Hye-rin, Sung Hoon
Episodes: 52
New Tales of the Gisaeng is a drama about the love, sadness and pain of the people around the gisaeng house. Only VIPs can enter the house.
And Saran (Im Soo-hyang) is a beautiful student. She majored in dance. When he was young, his mother died and then his father remarried. Although she came from a poor family, Sarah really cared about the dignity of her family.
Saran meets Ah Da-mon (Sung Hoon) by chance. He is a guy from a rich family who is arrogant and despises women.
It turns out that Da-mon likes Saran, but he doesn't reveal it because of Saran's background. Da-mon was advised by the gisaeng chief to take on Saran as a gisaeng.
Lovers in Bloom
Release year: 2017
Genre: Family & Romance
Production: KBS drama production
Director: Go Young-tak
Actors: Im Soo-hyang, Lee Chang-wook, Do Ji-han, Nam Bo-ra, Lee Eun-hyung
Episodes: 120
This movie is set in a small police station. Lovers in Bloom is about Moo Goong-hwa (Im Soo-hyang) a former boxer.
Her husband died, she struggled to raise her children alone. Now he works as a member of the police.
Cha Tae-jin (Do Ji-han) is an elite police officer. He graduated from the police university. Tae-jin values ​​justice.
IRIS 2
Release year: 2013
Genre: Romance, Action, Horror
Produce: Taewon Entertainment
Directed by: Pyo Min-soo & Kim Tae-hoon
Actors: Jang Hyuk, Lee Beom-soo, Lee Da-hae, Yoon Doo-joon, Im Soo-hyang, Kim Yeong-cheol, Lee Joon
Episodes: 20
The story begins three years after the death of Kim Hyun-joon in the IRIS I series. In IRIS II, the mystery surrounding the deaths of Hyun-joon and Baek-san (Kim Young-chul) will be revealed, who was arrested for him. related to the secret organization IRIS.
Jung Yoo-gun (Jang Hyuk) is the team leader of NSS, while Ji Soo-yeon (Lee Da-hae) is an Olympic gold medalist in shooting. He then transforms into a spy sniper.
Yoo Joong-won (Lee Bum-soo) works as a spy for North Korea. Meanwhile, Choi Min (Oh Yun-soo) is the newly appointed deputy director of NSS.
Seo Hyun-woo (Yoon Doo-joon) is the perfect agent and Yoon Si-hyuk (Lee Joon) is a computer genius at the NSS Command Center.
So in IRIS 2, Im Soo-hyang plays Kim Yeon-hwa, a murderer. She is the younger sister of Kim Seon-hwa.
Yeon-hwa must kill people for Russia to find her sister who disappeared on a mission.
I do I do
Release year: 2012
Genre: Comedy, Romance, Drama
Produce: Kim Jong-hak Production
Director: Kang Dae Sun
Actors: Im Soo-hyang Kim Sun-a, Park Gun-hyung, Lee Jang-woo
Episodes: 16
This movie tells the story of a successful shoe designer named Hwang Ji-an. Ji-an is very protective of his designs even though they have been copied and copied by many manufacturers.
Meanwhile Park Tae-kang (Lee Jang-woo) is a talented young designer. However, he often copies Ji-an's designs for easy money.
Devastation occurred when the two met and had a few drinks and then went to bed. Although they swore never to see each other again, the two must definitely meet because JI-an is pregnant with Tae-kang's child and Tae-kang works in the same company as her.
When I was the Most Beautiful
Release year 2020
Genre Drama , Life , Romance , Romance
Director Oh Kyung Hoon , Song Yeon Hwa
Cast Im Soo Hyang Kim Ji Soo Ha Seok Jin Hwang Seung Eon
This series tells the story of a love triangle. Oh Ye-ji (Im Soo-hyang) is a female ceramics artist. She fell in love with one of them. Seo-Hwan (Ji Soo) is an architect.
He fell in love with Ye-ji at first sight. Meanwhile, Seo-hwan's older brother, Seo-jin (Ha Seok-jin), is an aspiring racing driver.
Although Seo-hwan is an innocent man, he doesn't want to give in to his brother because of his love affair with Ye-ji. He often feuds with his brother to win Ye-ji. This love triangle becomes even more interesting with the appearance of Carrie Jung (Hwang Seung-un).
The TV series of Lim Soo-hyang or Im Soo-hyang above can be a suggestion for those of you who are confused about what to watch.
The films starring Soo-hyang are diverse, not only about love affairs. He also acted in action movies like IRIS 2, even becoming an assassin.
For those of you captivated by Soo-hyang's acting in the drama My ID Is Gangnam Beauty, you can check out her other dramas.
Series of TV series titles were covered complete with a synopsis. So, do you want to see Lim Soo-hyang's movie?
Salenhanh – Product review blog
Address: 115 Nguyen Van Qua, Tan Hung Thuan Ward, District 12, Ho Chi Minh City
Website:  https://salenhanh.com/en
Mail: Salenhanh.com@gmail.com
#salenhanh #Reviewsalenhanh